Fan paints incredible farewell portrait of Kobe Bryant on his belly
April 12, 2016

Kobe Bryant played his final road game on Monday night, where he put up 13 points in 19 minutes in the Los Angeles Lakers' 79-112 loss to the Oklahoma City Thunder. It was the last chance for Thunder fans to say goodbye to Bryant, so this guy pulled out all the stops to do so. 
Not only did he wear a Lucha Libre mask, tights and a cape, but he painted a fantastic portrait of Bryant on his stomach.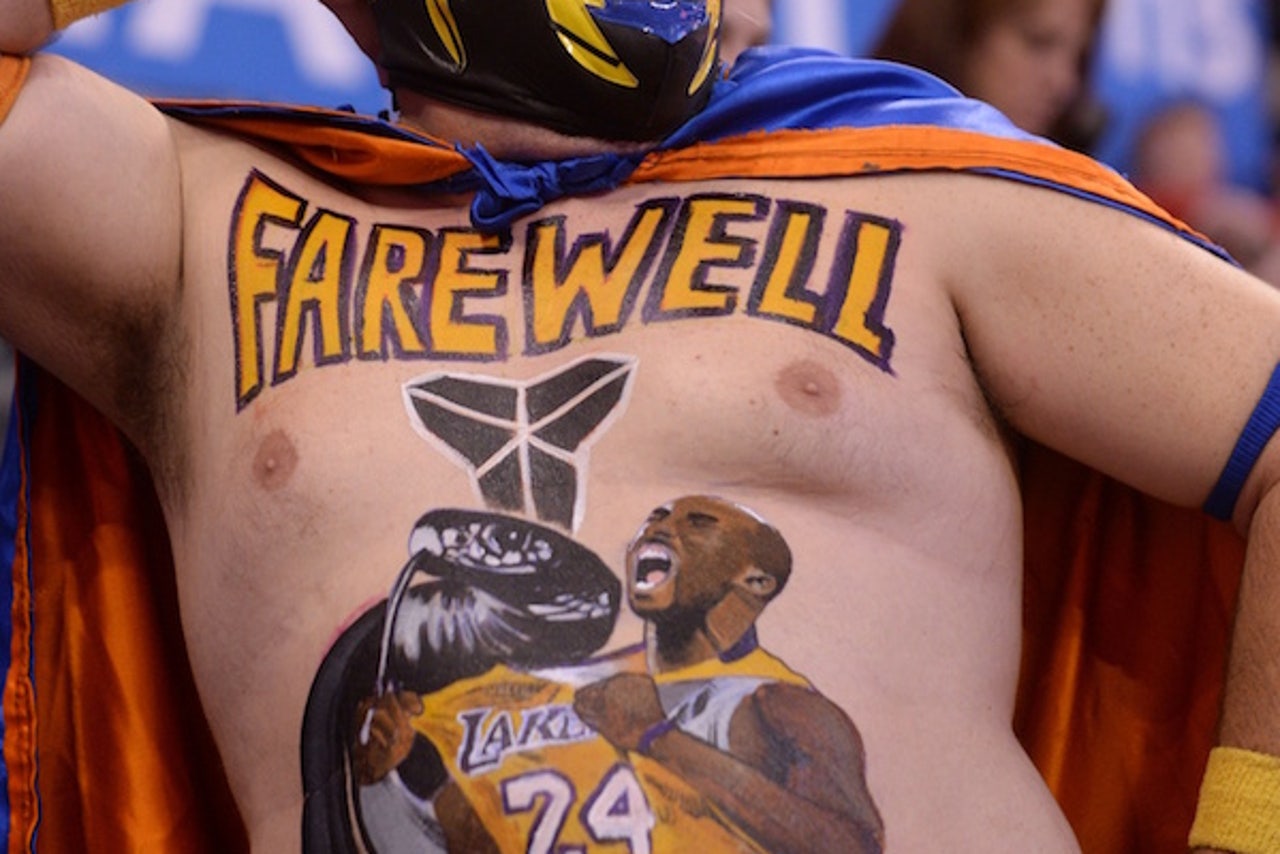 Based on the color of his pants and cape, this guy is definitely a Thunder fan, which makes his effort even more commendable.
---
---