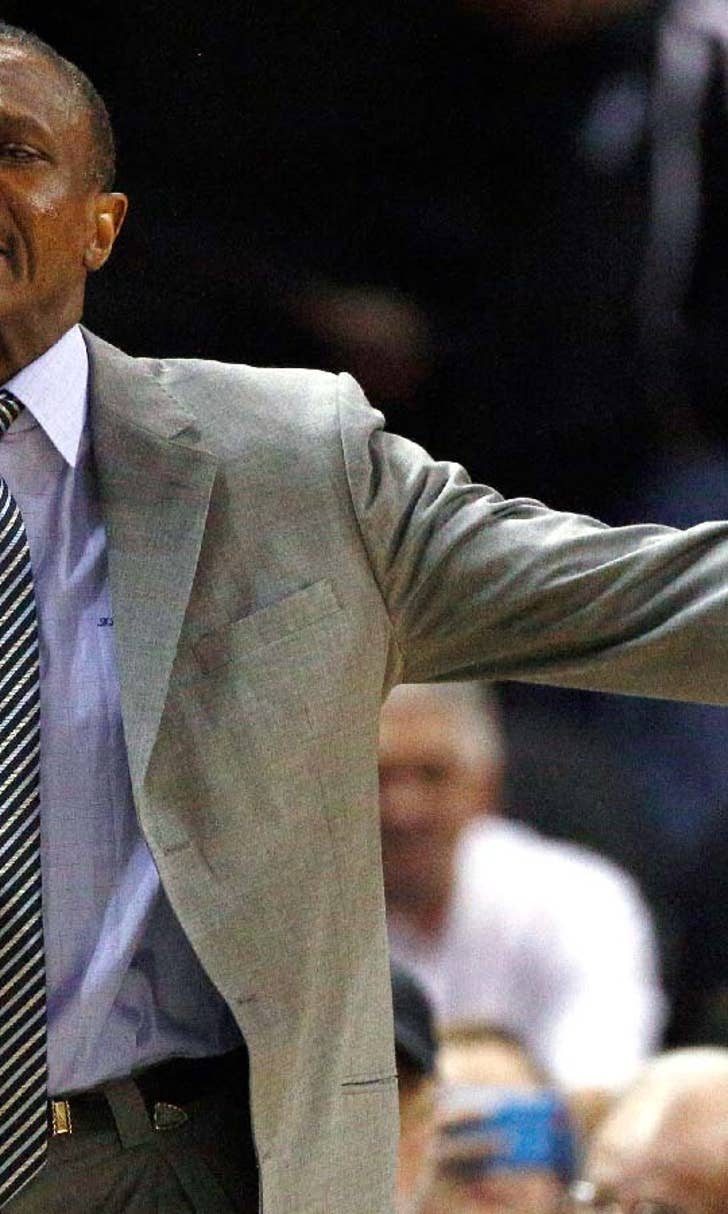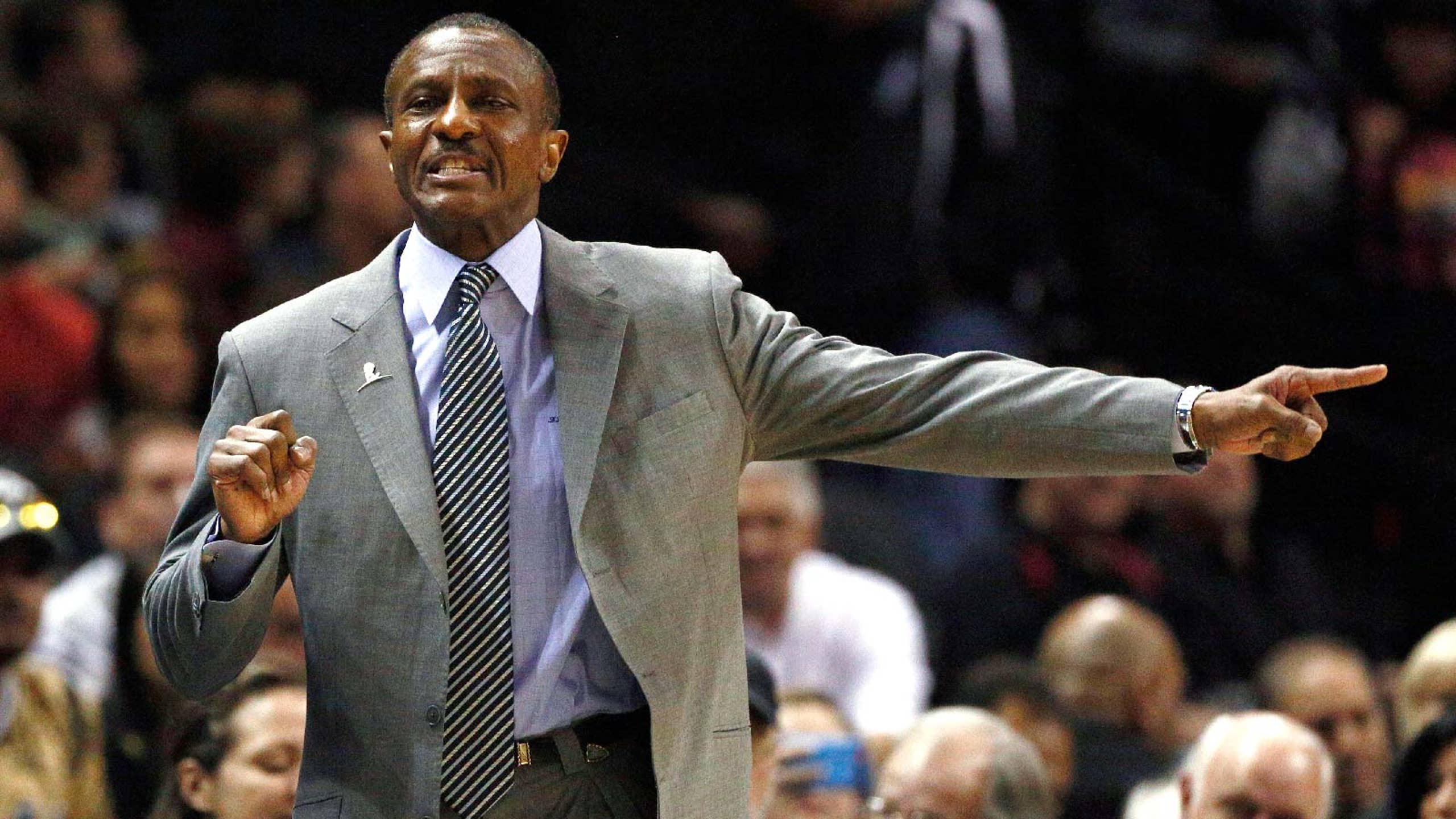 Dwane Casey thinks the era of the center has 'gone by'
BY foxsports • June 17, 2015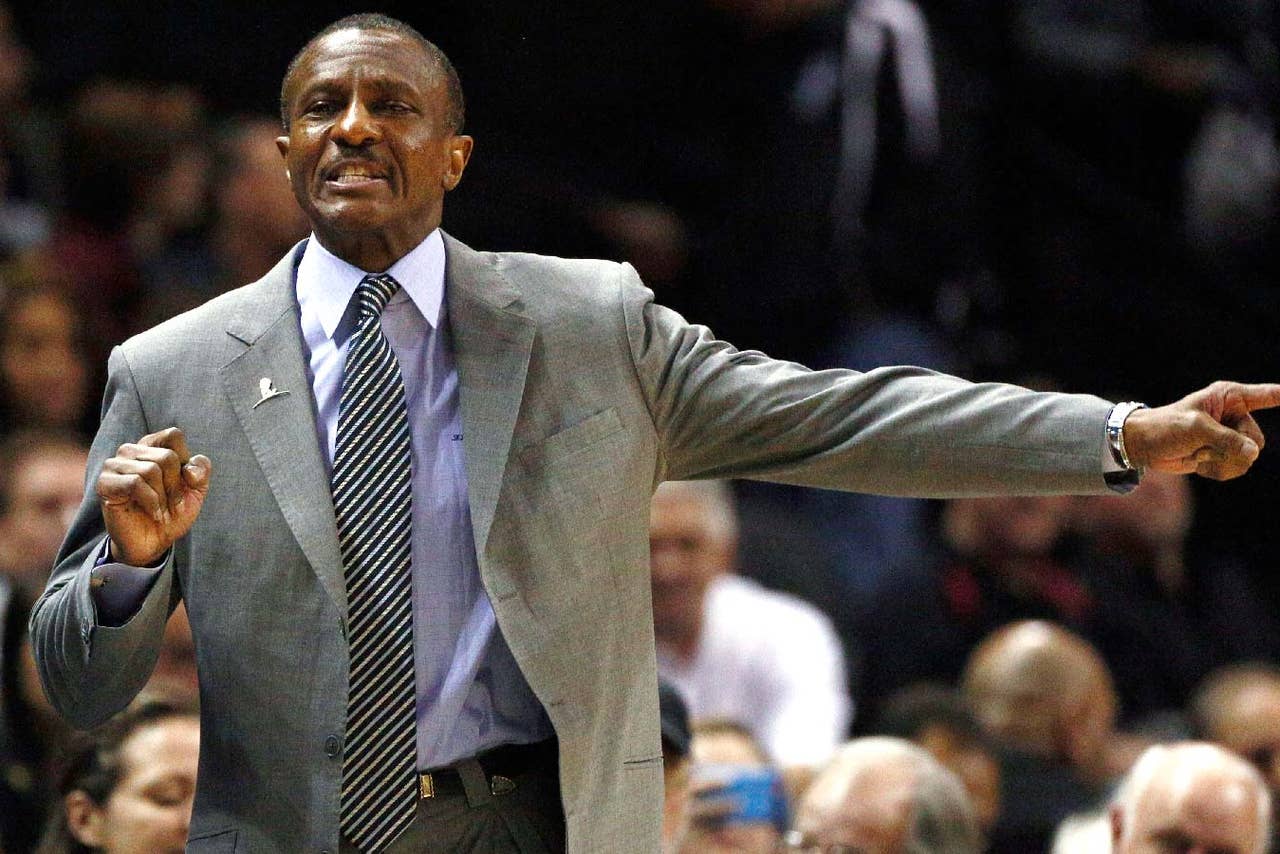 Jonas Valanciunas was expected to be a star for the Toronto Raptors. But as the NBA Finals showed, the league is increasingly moving away from a big-dominated league to one that values spacing, quickness and versatility. Dwane Casey recognized as much, and knows that moving forward, Valanciunas' role with the team will change because of it. As he told the Toronto Star: 
"'I would love to be stubborn and just try to have (Valanciunas) guard a smaller, quicker centre when a team goes small, but it's difficult to do now in this stage of his career. Maybe someday he'll get there, but he's not there yet,' Casey said. 'The day of the centres has gone by.'"
This doesn't mean that Valanciuans is now irrelevant, or that the Raptors should trade him. He's still valuable, and still has loads of potential to realize, but now he and the Raptors must find a way to work him into an offense that will likely shift towards utilizing more small ball units. 
(h/t Toronto Star)
Photo credit: Soobum Im-USA TODAY Sports
---
---