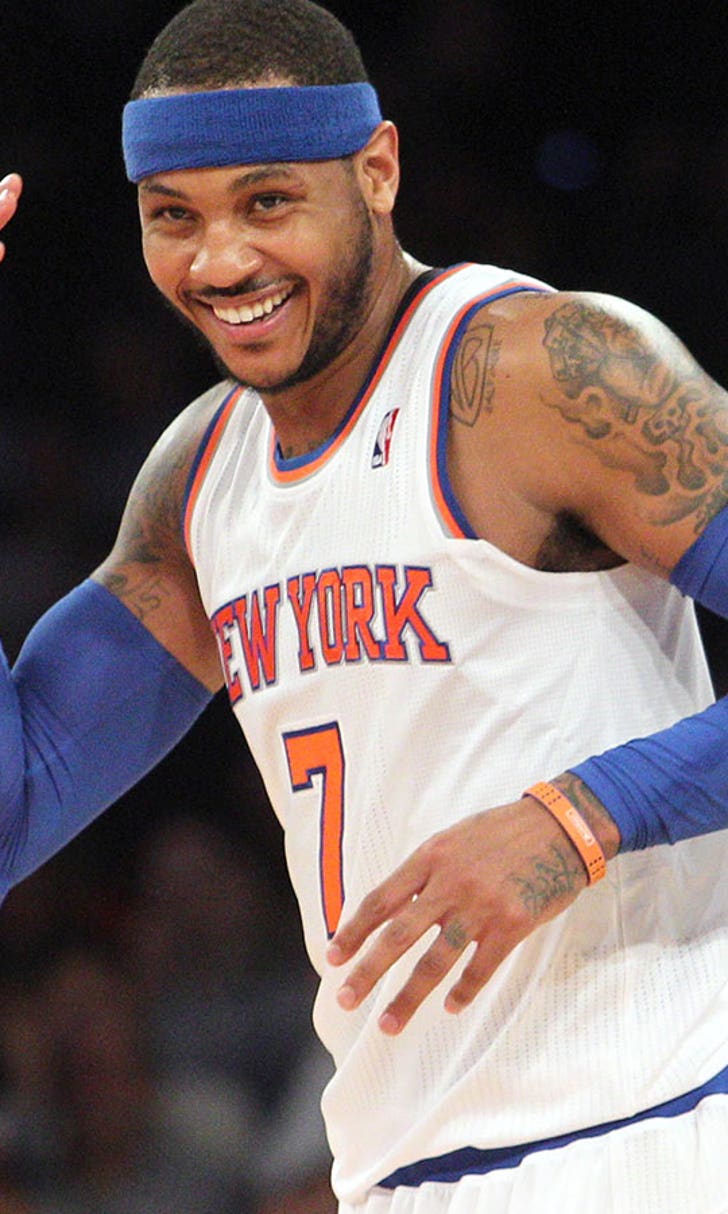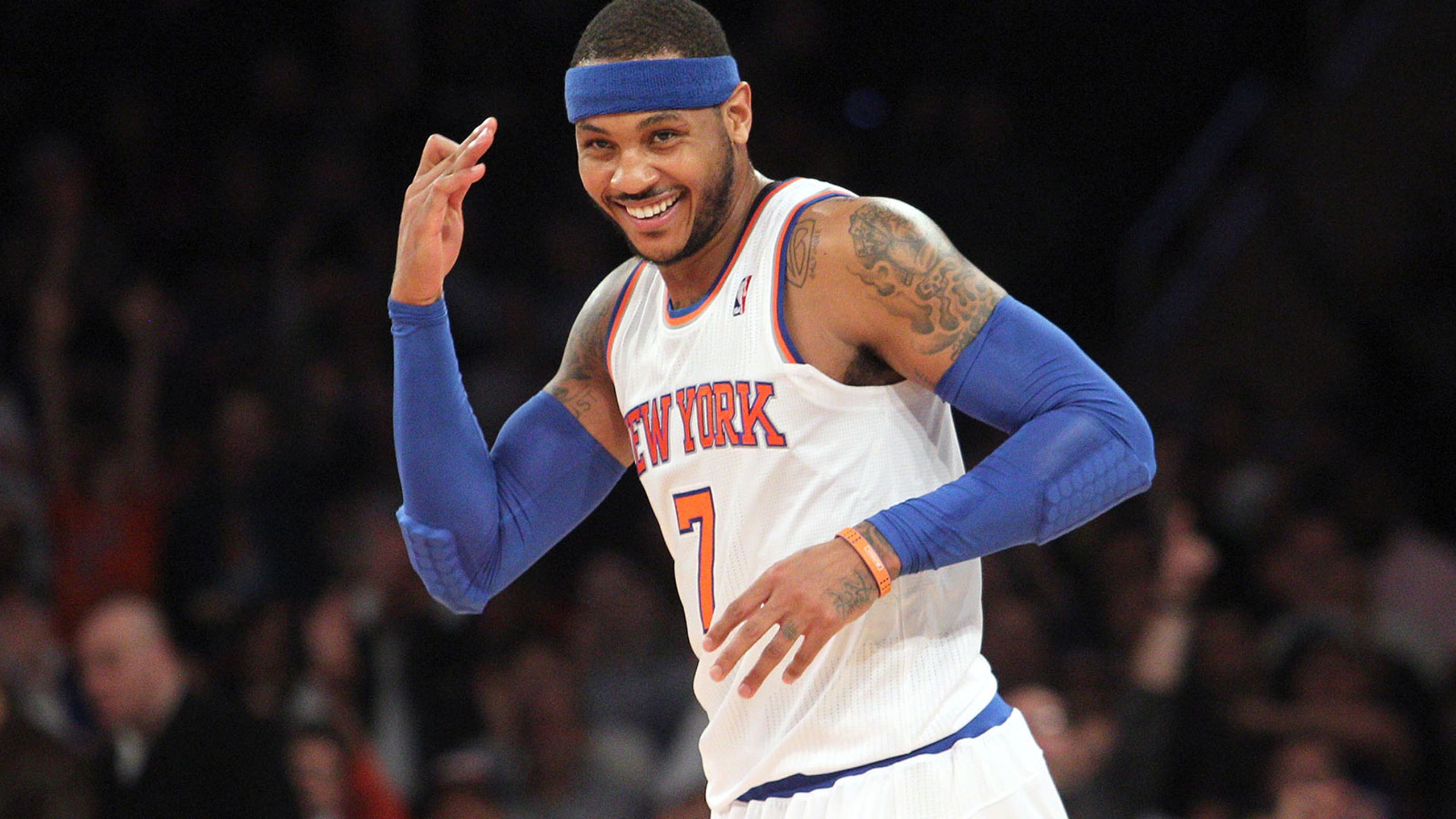 Carmelo Anthony challenges Knicks coaches: Hold me accountable
BY foxsports • October 13, 2015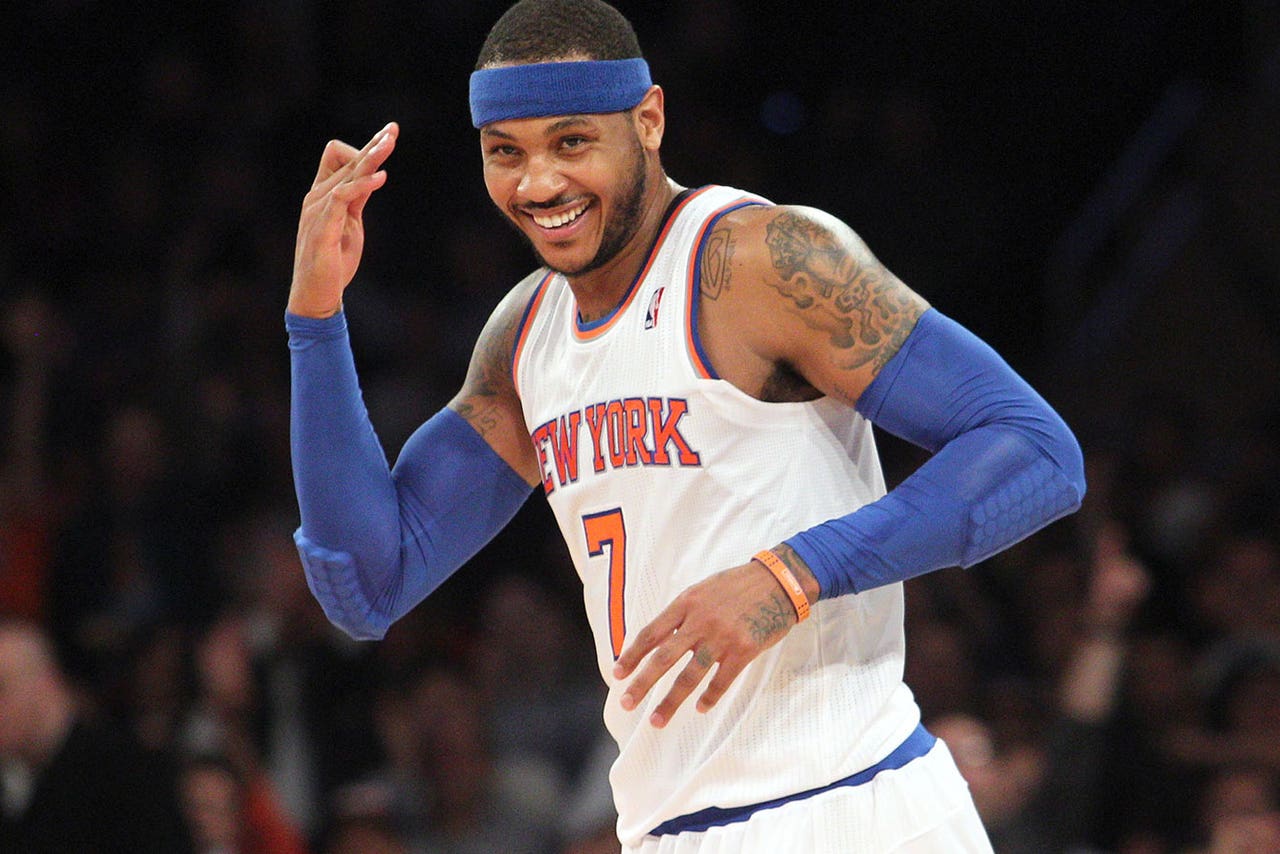 There's something weird going on inside the Knicks' locker room.
Strong teams tend to have a system of checks and balances. No matter how good you are, no matter how high on the food chain, there's a higher authority to call you out on whatever mistake or issues you might make or have.
That's why we talk about the Spurs leadership being so great, right? It's that Gregg Popovich can yell at Tim Duncan all he wants, which forces younger or incoming guys to say, "Wow, if Timmy lets Pop chew him up like that I sure as heck can't say anything when coach speaks like that to me." 
It's a system that works. But apparently, that isn't how the Knicks have been doing things. And Carmelo Anthony actually called the team out on it.
Here's more from ESPN's Ian Begley:
Carmelo Anthony issued a "challenge" to the New York Knicks coaching staff recently: He wants them to hold him accountable for his mistakes.

"Call it out in the film session so everybody can see that and hear that. By them doing that, it kind of forces me to be at the top level of my game on both ends of the court," Anthony said after the Knicks' 94-88 preseason victory over the Sixers on Monday. "I think it brings the best out of me and if you bring the best out of me, I think it will bring the best out of everyone on the team."

Anthony said past coaches have held him accountable in different ways. He mentioned Syracuse coach Jim Boeheim and George Karl, who coached Anthony in Denver, by name. But he said things are different with the Knicks this season because it's not just Derek Fisher calling out players' mistakes.

"It's more of a collective unit," Anthony said. "... We're just sitting down with [members of the coaching staff and video department] and sitting down with players on the team kind of going through different scenarios, different situations and just kind of wanting to be held accountable out there."
It seems admirable for Anthony to say that he essentially wants to be treated like anyone else on the team . . . but what in the world was going on before? Was 'Melo just coasting on one half of the floor and then continuing that lax attitude into the locker room?
What could film sessions have looked like? "I'm not quite sure why we had this defensive breakdown here. It appears the point guard just dribbled straight to the hoop. Everyone was hustling, though."
Anthony has been unfairly pinned as a lacking teammate. You'll be hard-pressed to find a guy he's played with who doesn't speak fondly about him. And it's by no means fully on Anthony, but this one is weird. It speaks to the authority that's possibly lacking at the top of the Knicks' locker room.
This should be Fisher having a private conversation with Anthony — something like, "Hey, we're going to call you out more in front of the team this year. We feel like we need it to build a stronger core. Absolutely don't take it personally. Just know it's important." Instead, it's the other way around.
---
---