Wide Receiver Dillon Mitchell Set For Oregon Ducks Debut Saturday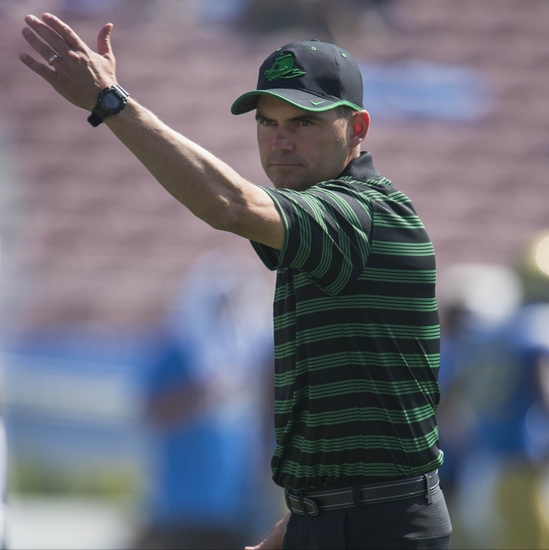 The Oregon Ducks will use Saturday to get experience for Freshman Wide Receiver Dillon Mitchell who will likely make his debut.
In Fall Camp, Head Coach Mark Helfrich spoke quite a bit about the start of the season being like Christmas Morning as Coaches had the chance to see the months of recruiting and training over the Summer turn into experience on the field of play. That will happen for a very talented Wide Receiver on Saturday at Autzen Stadum.
Dillon Mitchell suffered a torn meniscus over the Summer. The six to eight week healing process is now complete and he is ready to make his debut. With Devon Allen lost for the remainder of the season to a knee injury, the next man up philosophy means that Mitchell will have an opportunity.
Last year, Mitchell was the Top Wide Receiver out of Tennessee. At 6 foot 1, As a member of the Class of 2016, the Ducks expect him to have a big career and fans should expect him to be a household name sooner rather than later.
The Oregon Ducks kick off the Pac-12 slate hosting Colorado on Saturday at 2:30pm Pacific Time on Pac-12 Network.
This article originally appeared on