Rob Gronkowski-Julian Edelman shirt battle; Kaysha Fitzgerald is Fox-y
The Buzzer told you the other day about Patriots wide receiver Julian Edelman wearing a T-shirt that featured a shirtless Rob Gronkowski. Yesterday, Gronk returned the favor by wearing a T-shirt of Edelman wearing the T-shirt of a shirtless Gronkowski.
@Edelman11 forgot my sleeves at the gym #edelshirt #macaulaytyme #beastmode pic.twitter.com/ssECooZ12G

— Rob Gronkowski (@RobGronkowski) May 20, 2014
And with that statement, golfer Rory McIlroy has called off his engagement to tennis player Caroline Wozniacki.
Chargers linebacker Larry English is dating model Nicole Williams.
Indians pitcher Corey Kluber was giving an in-game interview during last night's game against the Tigers when he his teammates decided to throw a plethora of items at him. Kluber, though, remained unflappable.
The shortstop was startled when a bolt went through Wrigley Field during last night's Yankees-Cubs game.
Dodgers outfielder Yasiel Puig forgot how many outs there were in the third inning against the Mets last night, which amused his teammates.
The battle between Charles Barkley and the people of San Antonio continues. The TNT analyst was confronted in a hotel bar by a local radio personality who tried to ask some questions. A foul-mouthed Barkley was having none of it, though, and things got a tad heated.
Every once in a while, we'll hear a story about teammates getting into a fight. In the case of catcher Miguel Olivo and shortstop Alex Guerrero, who play for the Albuquerque Isotopes (the Dodgers Triple A affiliated), their scuffle went to a different level. That's because Olivo bit off a piece of Guerrero's ear.
La Marida (Calif.) High School baseball coach Kim Brooks was VERY ANGRY with this team after a recent loss and the audio was caught on tape.
During the Pacers 87-83 Game 2 loss to the Heat last night, Indiana forward Lance Stephenson showed you how it is possible to score with 0.1 second left on the clock.
Model Kaysha Fitzgerald gets today's Fox-y Lady honors.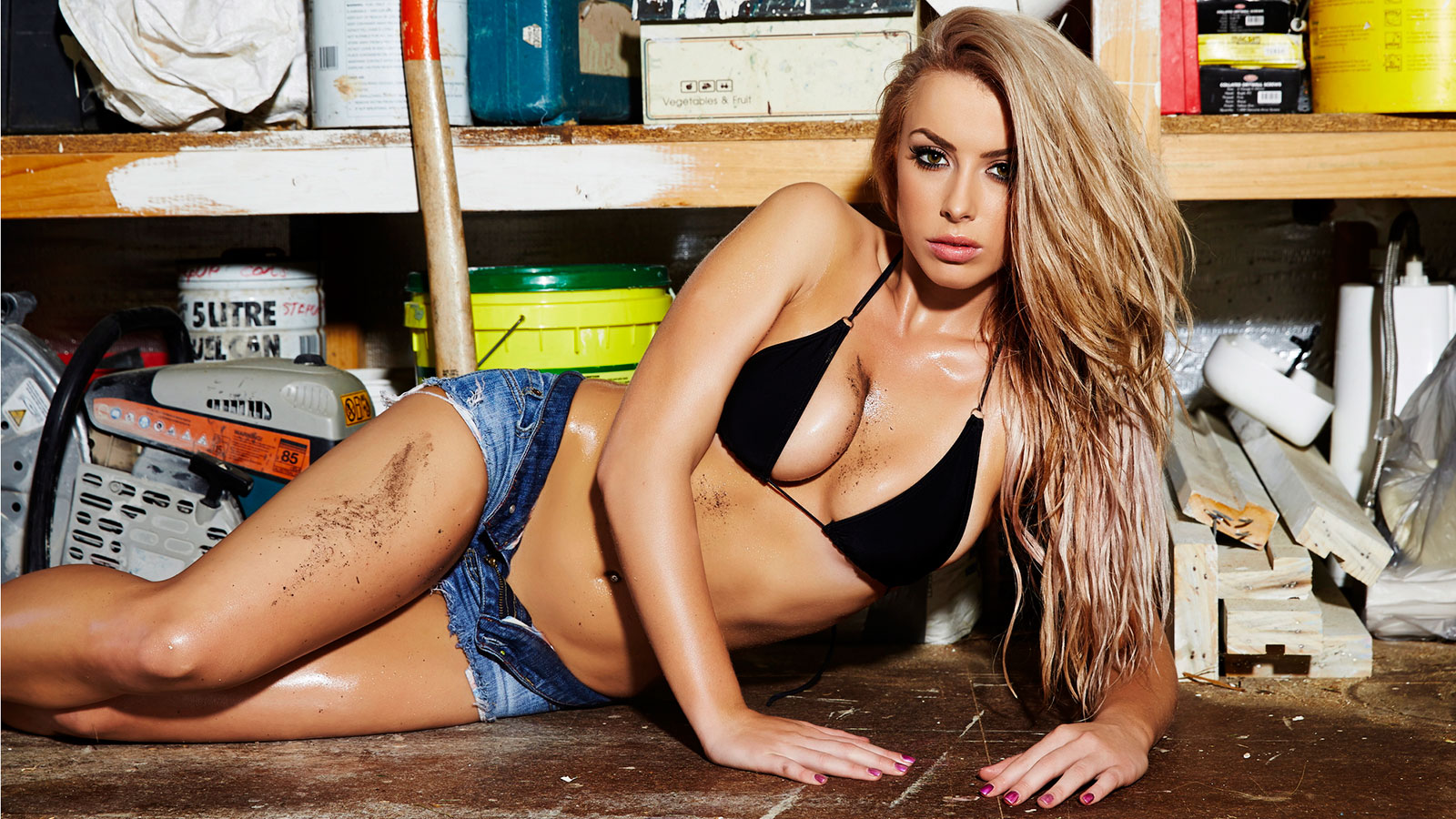 Got a link, comment or question? Email Jimmy.Traina@fox.com.