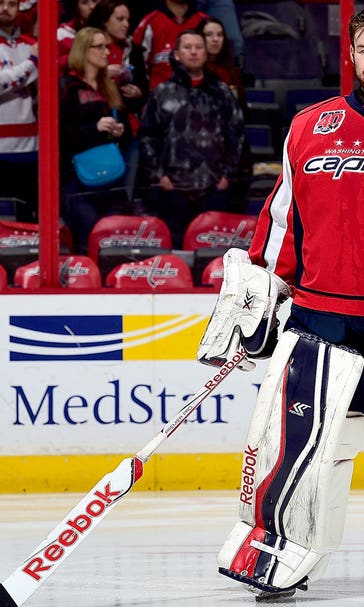 With G Holtby ill, Capitals start Grubauer in Game 2 vs. Isles
April 17, 2015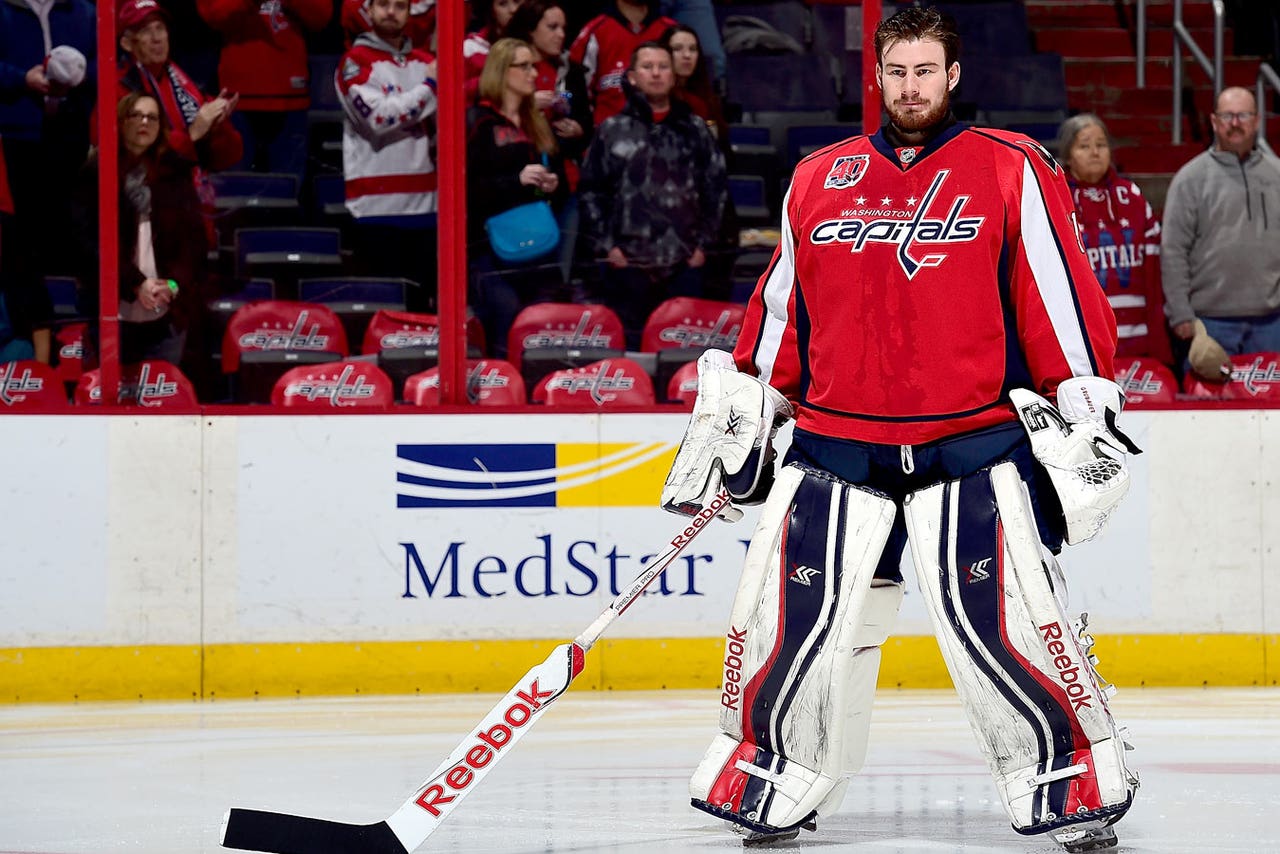 After tying team records with 73 starts, 41 wins and nine shutouts this season, Washington Capitals goalie Braden Holtby missed Game 2 of the playoffs against the New York Islanders on Friday night because of illness, replaced by a rookie.
The Capitals announced a half-hour before the start of the second game in the Eastern Conference first-round series that Philipp Grubauer would start in net, hours after he was recalled from Hershey of the AHL.
Grubauer played in only one NHL game all season, Washington's 3-2 shootout victory against the Anaheim Ducks on Feb. 6.
The 23-year-old Grubauer, who the Capitals said is the first German-born goalie to start an NHL playoff game, is 7-6-5 with a 2.44 goals-against average and a .924 save percentage in 20 career appearances for Washington.
The Capitals did not say exactly what was wrong with Holtby, who played in Washington's 4-1 loss to the Islanders in Game 1 on Wednesday night but hasn't practiced since. The team listed his status as day to day.
Holtby's 73 starts led all NHL goalies this season, and he hadn't missed a game since Feb. 15, playing in 26 in a row -- the last 25 of the regular season plus Wednesday's playoff opener.
Earlier Friday, coach Barry Trotz said Holtby has "been under the weather since Game 1."
Asked by a reporter what was ailing the goalie, Trotz replied: "None of your business, really."
Grubauer led the Capitals out onto the ice for pregame warmups a half-hour before Friday's game was scheduled to begin.
He is the seventh rookie goalie to start a playoff game for the Capitals, a group that includes Holtby in 2012.
The Capitals have backup goalie Justin Peters on the roster, too.
Washington forward Tom Wilson was in the lineup Friday after being sidelined since early April, when he was hit in the face by a puck during a game.
The Capitals also announced Friday that they signed forward Riley Barber to a three-year, entry-level contract that takes effect next season. Barber was a sixth-round draft pick in 2012 and played college hockey at Miami (Ohio) the last three seasons.
---
---