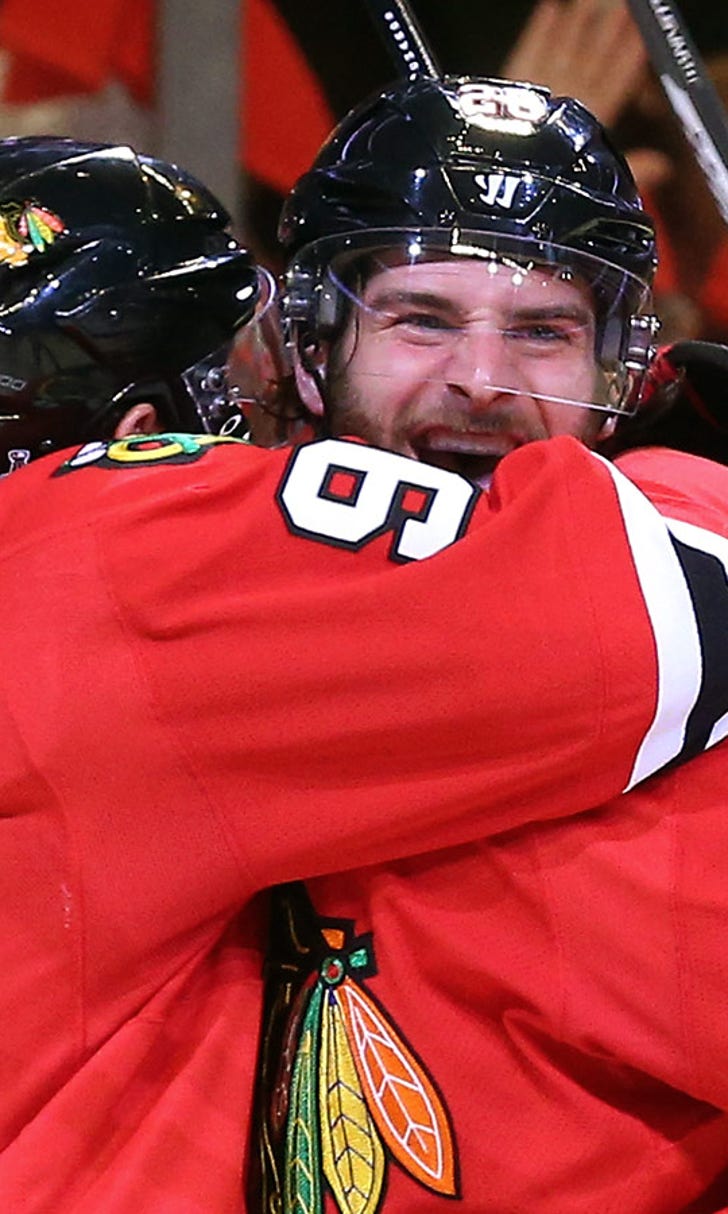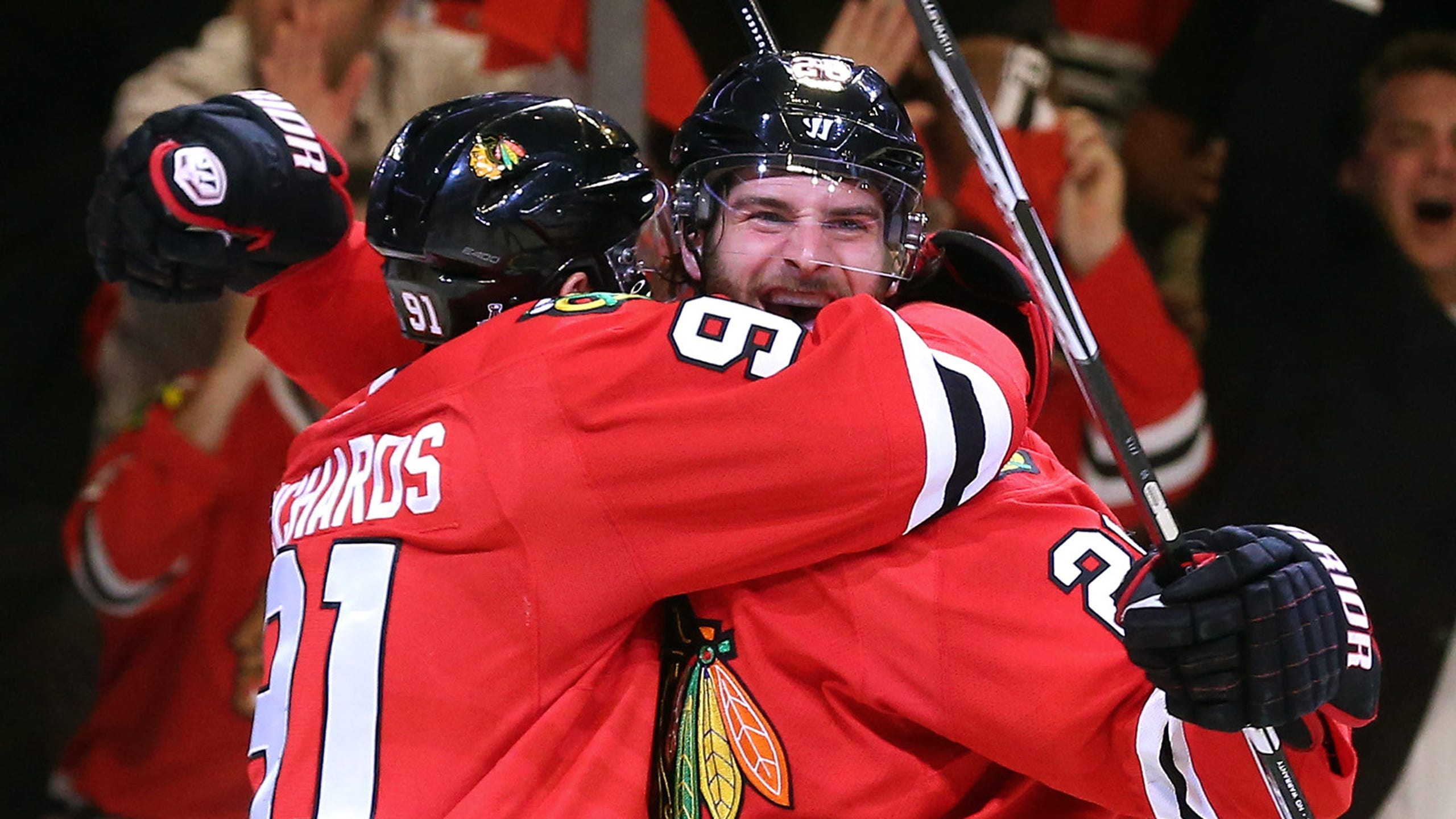 Saad's going to make a lot of money
BY foxsports • June 12, 2015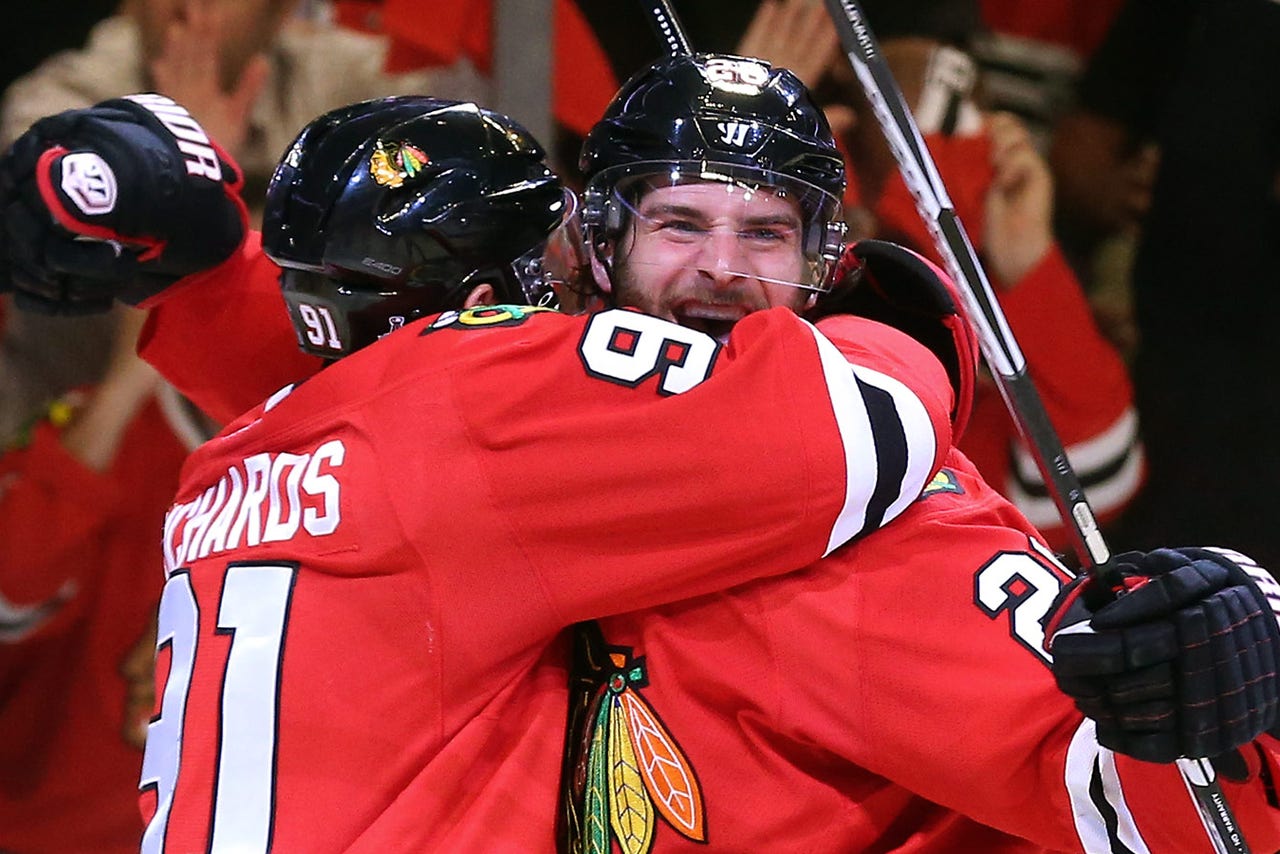 Okay, so Chicago Blackhawks GM Stan Bowman obviously gets way, way, way excited when Brandon Saad scores a goal in the Stanley Cup Final. Why wouldn't he? The young forward is doing everything he can to make sure Chicago gets another Stanley Cup in its beloved city.
But there's also no denying that with each goal he scores, the dollar signs in Saad's own eyes, and other team's eyes, begin to grow and grow.
Saad, who has eight goals in the entire playoffs, including two in the Stanley Cup Final, is set to become a restricted free agent this summer, and he's due for a hefty pay raise.
Saad's only making $833,000 this season, which isn't very much for a guy who is playing within the top six of a Stanley Cup-caliber team and adding 23 goals within the regular season. The 22-year-old has become a star, and many teams would love to have him.
The Blackhawks are going to be in a rough spot during the offseason, having virtually zero cap space and quite a lot of guys they need to get under contract. Saad is one of those guys, and should he sign an offer sheet elsewhere, the Blackhawks could be in a sticky situation.
So what if a team offers Saad $5 million? How about $6 million? Will the Blackhawks choose to match it, or let the young forward play elsewhere?
Oh, they will match it.
Saad has proven to be indispensable during the playoffs. He has already played in 65 games(!) in the playoffs, and he already has 15 goals and 18 assists.
Keep in mind, he is 22-years-old.
However, if it does in fact cost the Blackhawks anywhere from $5 or $6 million to keep Saad around, they will have to take a dent to their roster elsewhere. According to General Fanager, the Blackhawks only have roughly $5 million in cap space, with only eight forwards and three defensemen signed. If the Blackhawks do have to match a $5 million contract for Saad, he would be their seventh player under contract that makes at least that much, including Patrick Kane and Jonathan Toews' identical mega $10.5 million contracts that are set to kick in next season.
So is it worth it to keep Saad around if it costs you guys like Patrick Sharp, Bryan Bickell and possibly Brent Seabrook?
It probably is worth it.
(h/t Ottawa Citizen)
Photo Credit: Photo by Bruce Bennett/Getty Images
---
---