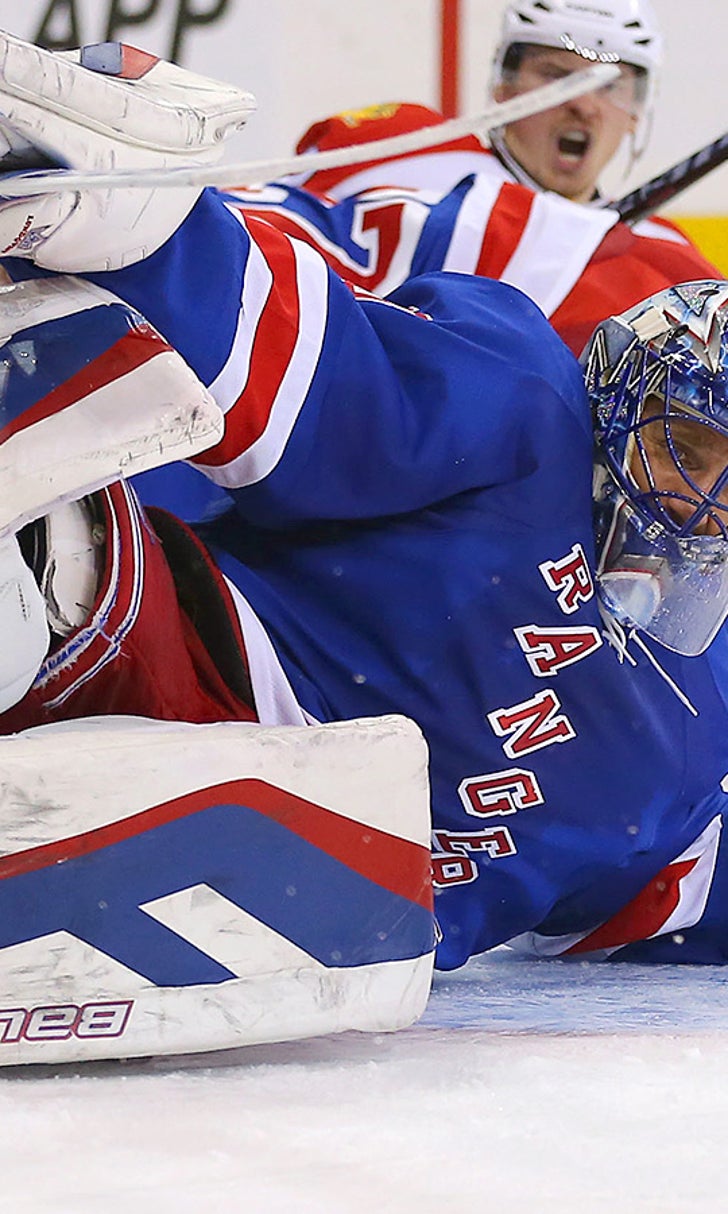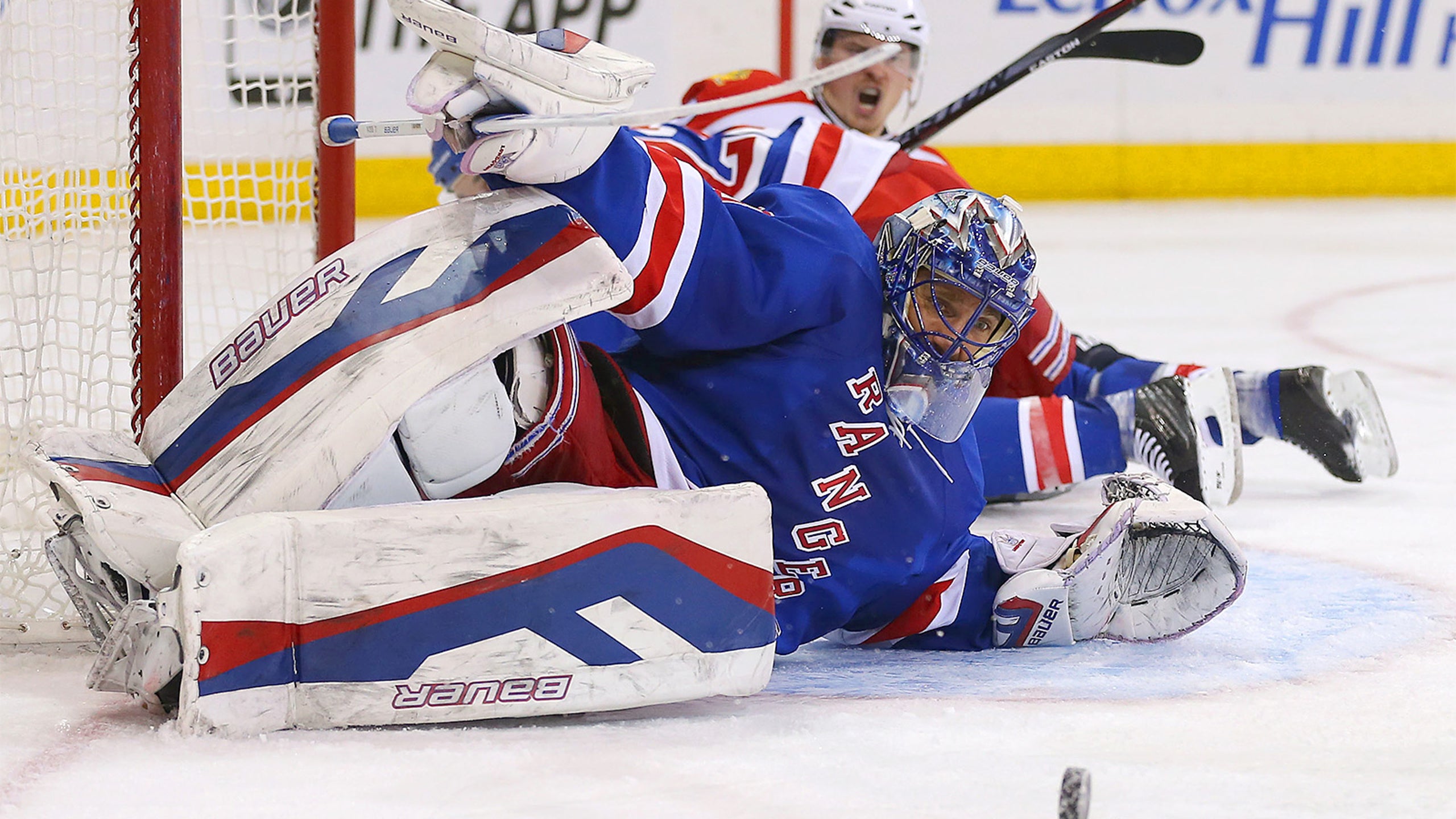 Rangers goalie Henrik Lundqvist out vs. Bruins following shot to throat
BY foxsports • February 4, 2015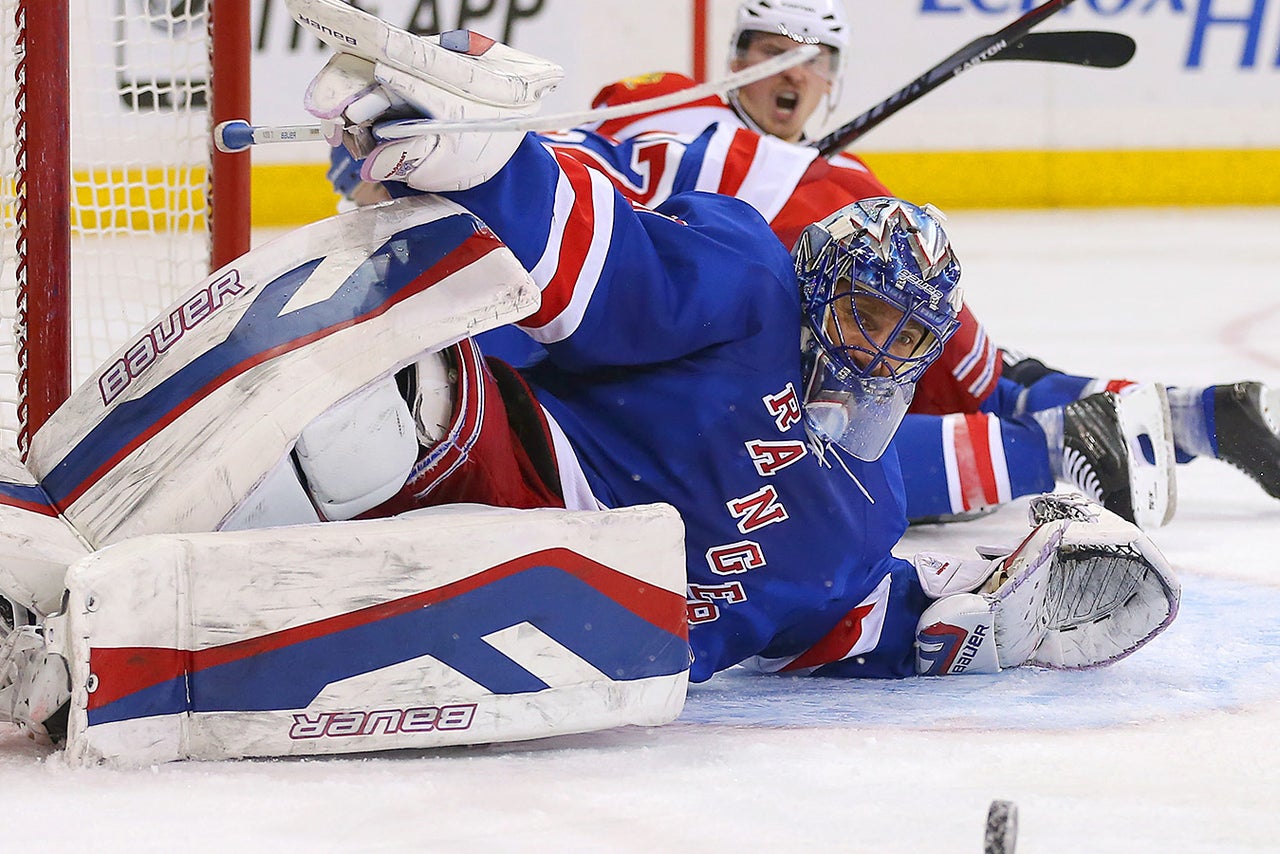 New York Rangers goalie Henrik Lundqvist will sit out against the Boston Bruins on Wednesday night, four days after being struck in the throat with a puck.
Lundqvist remained in Saturday's game against Carolina, following the shot by Brad Malone, and then played again Monday in a win over Florida. He skipped practice on Tuesday to take a maintenance day, and coach Alain Vigneault said the star goalie would be in the lineup on Wednesday night.
That changed during the team's optional skate Wednesday morning when Vigneault said Lundqvist would miss the game for an undisclosed reason relating to being struck in the throat.
He said it wasn't a concussion and added the club was "investigating" the issue and would issue an update later.
Despite not practicing on Tuesday, Lundqvist made a public appearance that night with former Rangers goalies Mike Richter and Eddie Giacomin. It is unclear if something happened to Lundqvist between then and the morning skate on Wednesday.
Vigneault became aware of the injury on Tuesday night.
Lundqvist, 25-11-3 with a 2.25 goals-against average in 39 games this season, was treated on the ice on Saturday for several minutes. He said he had trouble breathing and felt light-headed and had headaches because of the lack of oxygen. He said he had stiffness on Sunday, but was well enough to play again Monday.
Lundqvist won't serve as the backup to Cam Talbot on Wednesday night. The Rangers recalled 20-year-old Mackenzie Skapski from Hartford of the AHL to be on the bench. In 11 games this season, Talbot is 4-4-1 with a 2.15 GAA. He hasn't started since a 3-0 loss to Boston on Jan. 15.
On Monday, Vigneault said the Rangers had mapped out a plan for when Talbot would start down the stretch. Now that the schedule has been altered, Vigneault said Wednesday that he and the team are comfortable with Talbot in the lineup.
"After starting his season with I would say an average start, he came through with three shutouts in a row, and has given us a chance in every game he has been in goal since," Vigneault said. "We're very confident when Cam's in goal. He's a hard-working young man, and I'm sure he's going to be fine tonight."
It isn't yet known how long Lundqvist will be sidelined. After Wednesday, the Rangers play at Nashville on Saturday before hosting Dallas on Sunday. Talbot was likely to start one of those games even before Lundqvist's injury.
Skapski, a sixth-round pick in the 2013 draft, is 12-7-3 with a 2.38 GAA in 24 games with Hartford. 
---
---