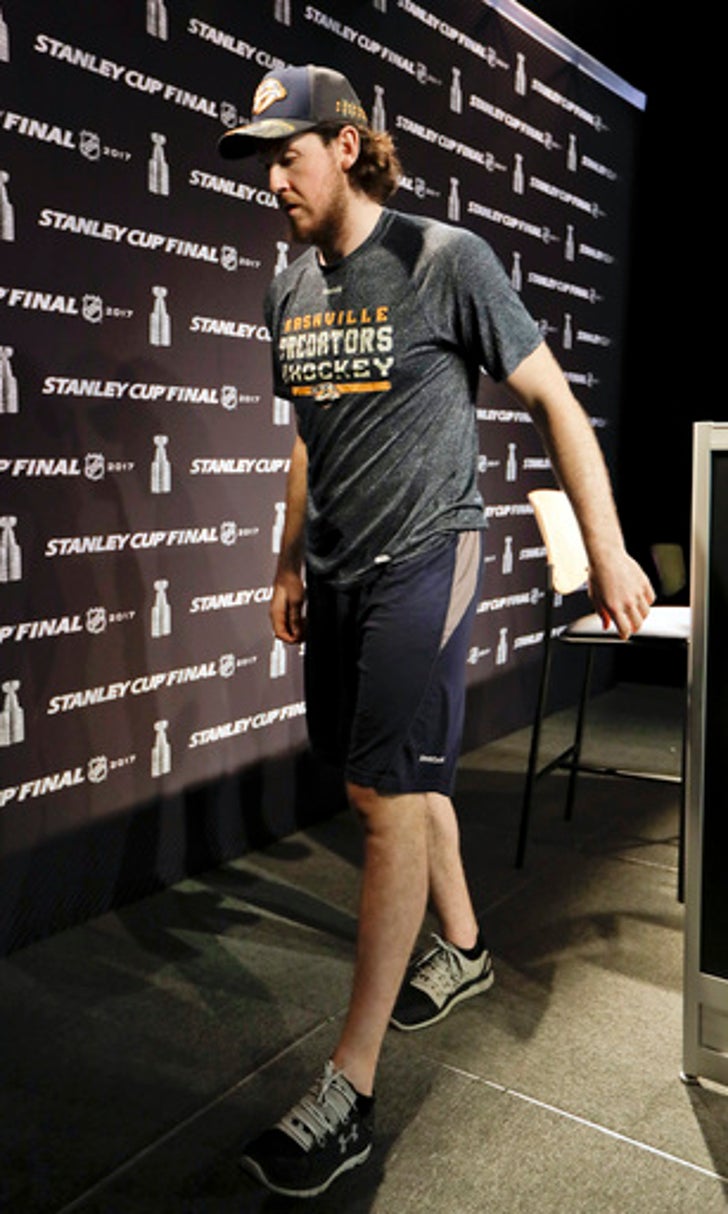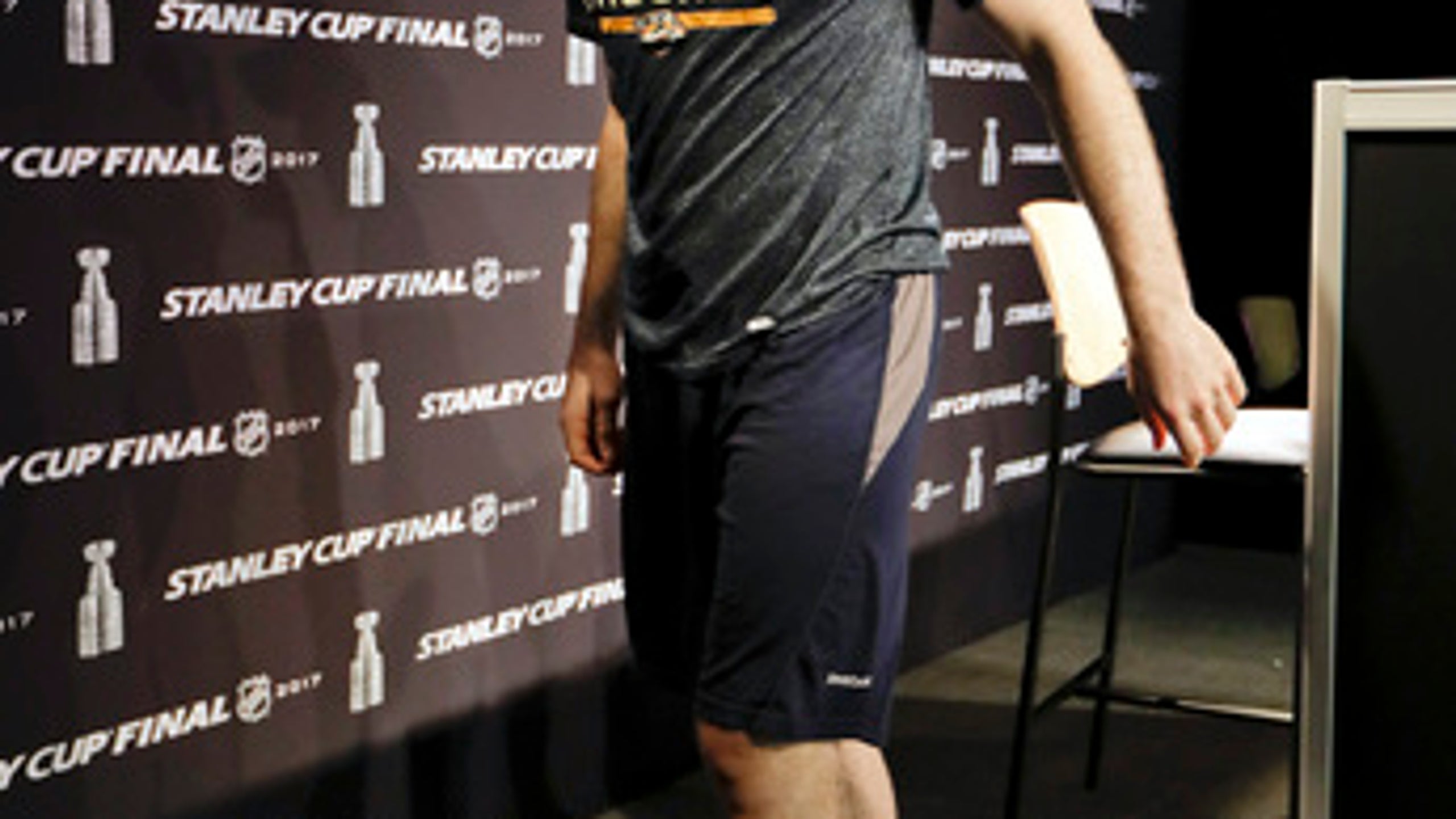 Predators center: My leg felt like it was going to explode
BY AP • June 1, 2017
NASHVILLE, Tenn. (AP) Watching the Nashville Predators play in the Stanley Cup Final without him hasn't been easy on center Ryan Johansen. He would much rather be playing than healing from a serious leg injury.
Seeing how well his teammates have been playing makes being an observer just a bit more manageable.
''It's been a lot easier than I thought,'' Johansen said Thursday in his first news conference since last month's injury. ''The identity and the character of our team, how we're built, it's been pretty easy to watch because, I mean, these guys, every time they're on the ice, they throw everything they've got. They're not going to stop for anything.''
Johansen suffered acute compartment syndrome during a 3-2 overtime loss to Anaheim on May 18, requiring emergency surgery. The injury, which involves fluid or blood swelling inside a muscle, can lead to serious complications and potentially even the loss of a limb.
The 24-year-old center hadn't missed a game since being traded to the Predators on Jan. 6, 2016, and he led the Predators with 13 points in 14 playoff games before he was hurt.
Now he has missed four playoff games with an injury that will keep him out until next season. But Johansen said he's been inspired watching teammates like Frederick Gaudreau, Pontus Aberg and Austin Watson play well against the Penguins.
''As a teammate, it gives me chills right now,'' Johansen said. ''Those guys worked so hard for their opportunities, worked their whole lives for the opportunities, and they're making the best of it.''
Johansen said he was hurt when Anaheim defenseman Josh Manson's knee hit his left thigh. The center knew immediately he would feel that in the morning. But he could barely stand in overtime.
''It got pretty bad pretty quick,'' Johansen said.
He left the ice, took off his gear and went to visit the trainers for what everyone thought was a bad cramp. They tried ice and stretching. By the time Johansen finished showering, he could barely stand.
''My leg, it just felt like it was about to explode. It kept getting worse,'' Johansen said.
Since he can't play, Johansen is trying to tap his experience having played in the Eastern Conference with Columbus and give any tips that he can about Pittsburgh to centers like Colton Sissons.
''I feel I can help them out,'' Johansen said. ''A few little things.''
---
More AP NHL: https://apnews.com/tag/NHLhockey
---
---