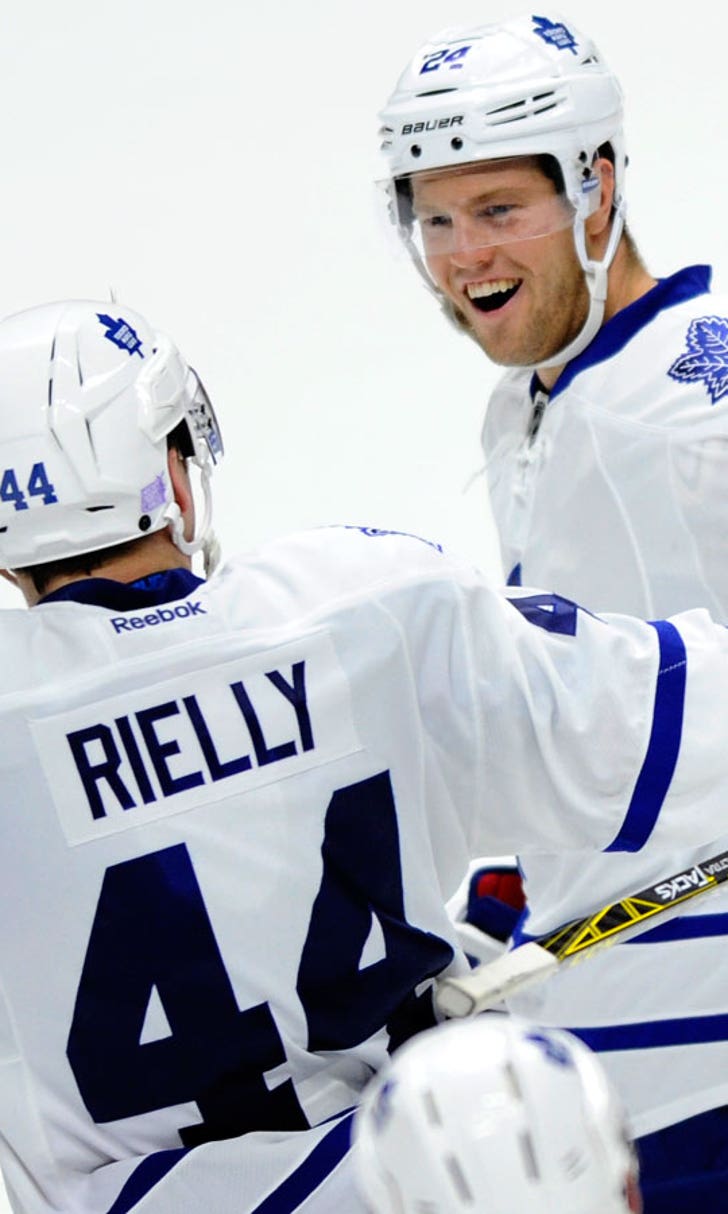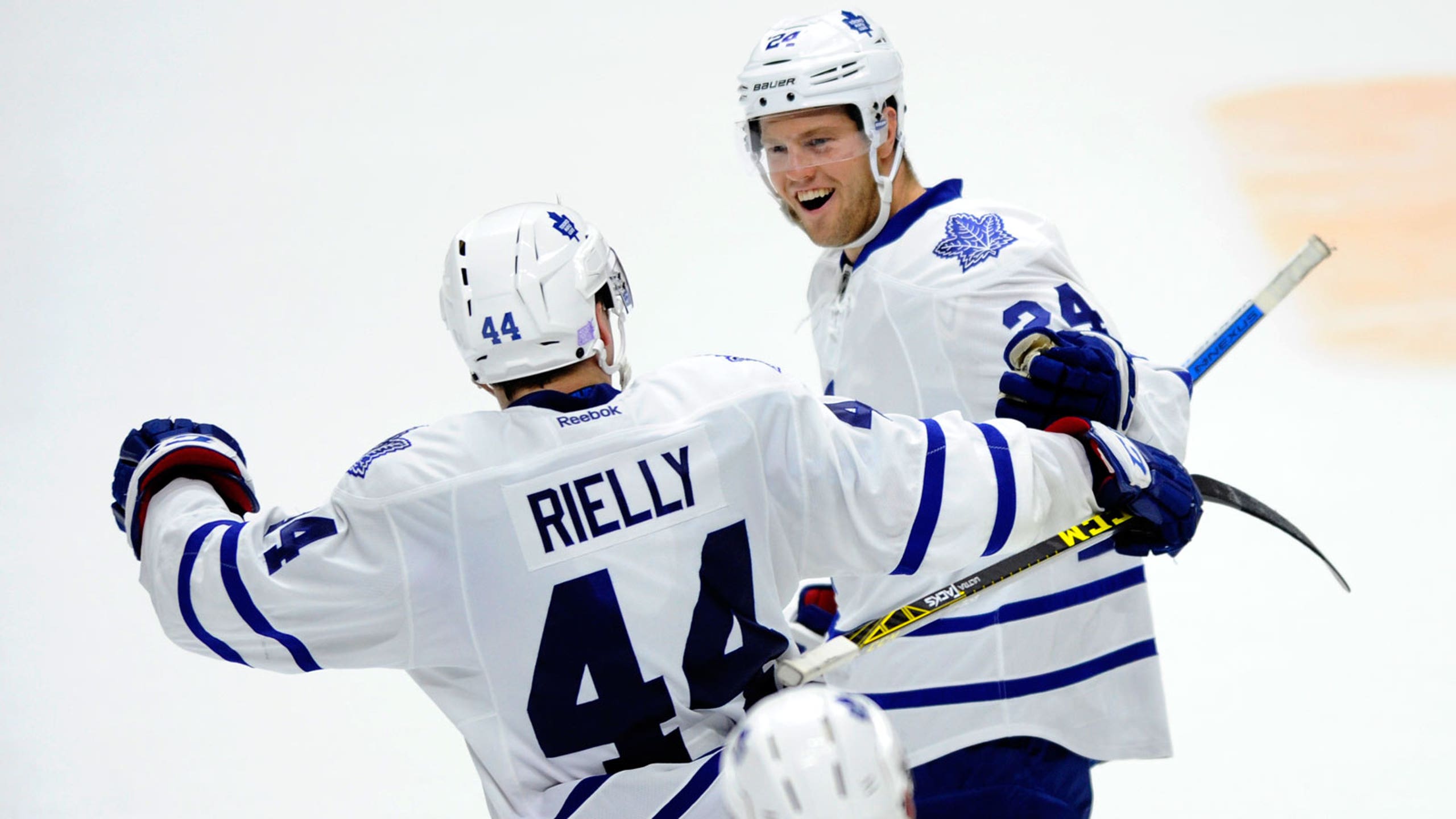 Maple Leafs' Morgan Rielly: 'We don't want to even associate' with term 'rebuild'
BY foxsports • November 17, 2015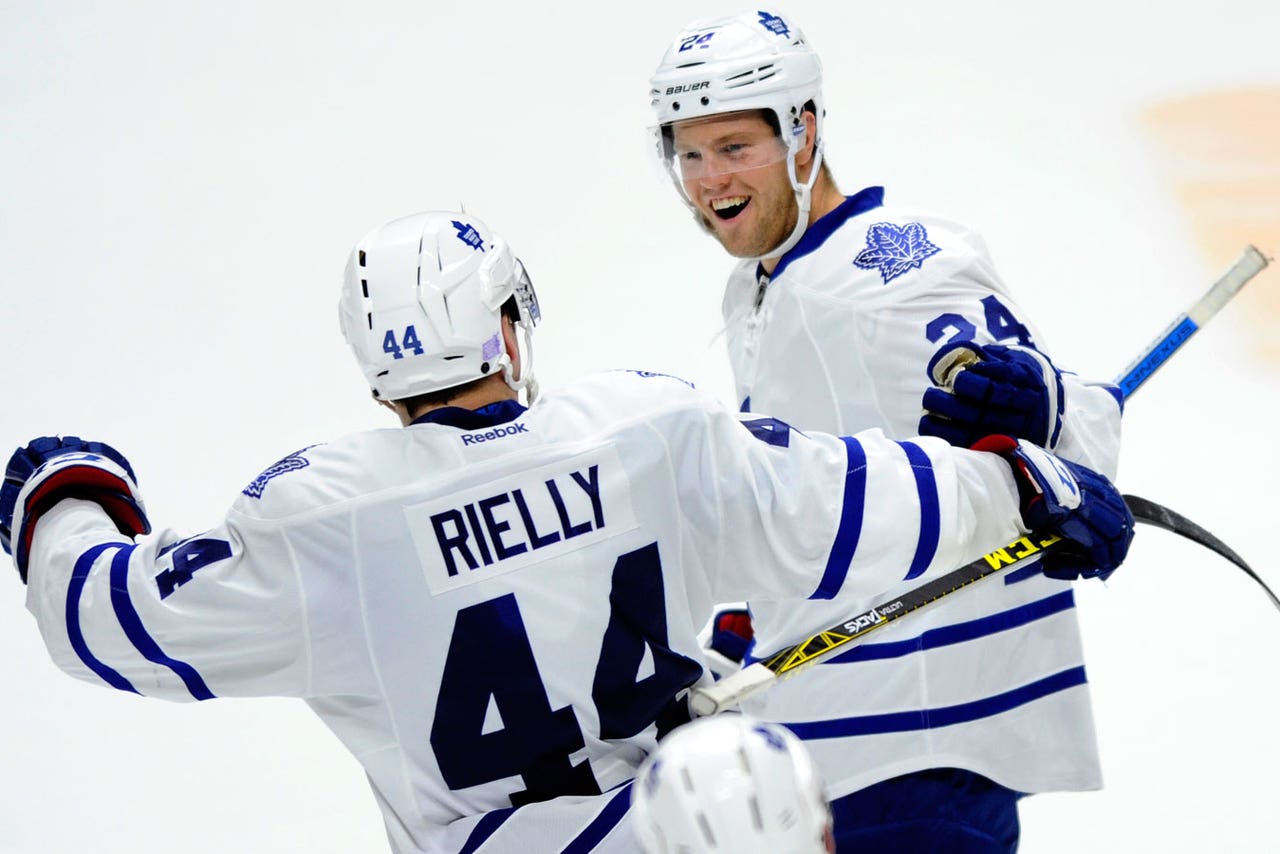 Don't mention the word "rebuild" to Morgan Rielly or any of the players on the Toronto Maple Leafs' roster this season. Although the organization has made it clear that they are in a rebuilding phase, the players are simply focused on improving in the present. 
Rielly, a young defenseman, recently did an interview with NHL.com and bristled when asked about being a cornerstone part of the rebuild in Toronto. 
"It's tough because as a team we don't like the word rebuild and we don't want to even associate with that," Rielly told NHL.com.
He did admit, however, that his designation as a key part of Toronto's future helps keep him motivated to improve his game away from the puck.
"It just has really motivated me to try and do everything [coach Mike Babcock has] asked and really take note of what he wants from me," Rielly said in the interview. "In the long run I know that he knows what he's doing and he wants what is best for this team, and he knows how to get there. You've got to be patient with it as well. You can't try to rush it, like I said. It's a matter of really keeping it focused and keeping the big picture in mind, knowing what the future holds. With him as our coach and the players in this room, when you think about that, it's extremely exciting."
Rielly is still maintaining an offensive presence despite his focus on play without the puck. The defenseman is tied with captain Dion Phaneuf for the team lead in scoring with 11 points (three goals, eight assists) through 18 games. 
And while the Leafs are in the midst of a rebuild, the whole team is starting to play better. Toronto is 3-1-2 in its last six games, and seven of its eight games in November have been decided by two goals or fewer. 
The Leafs struggled out of the gate, but they are starting to close in on climbing out of last place in the Atlantic as Toronto now trails seventh-place Buffalo by just three points. 
(h/t NHL)
---
---