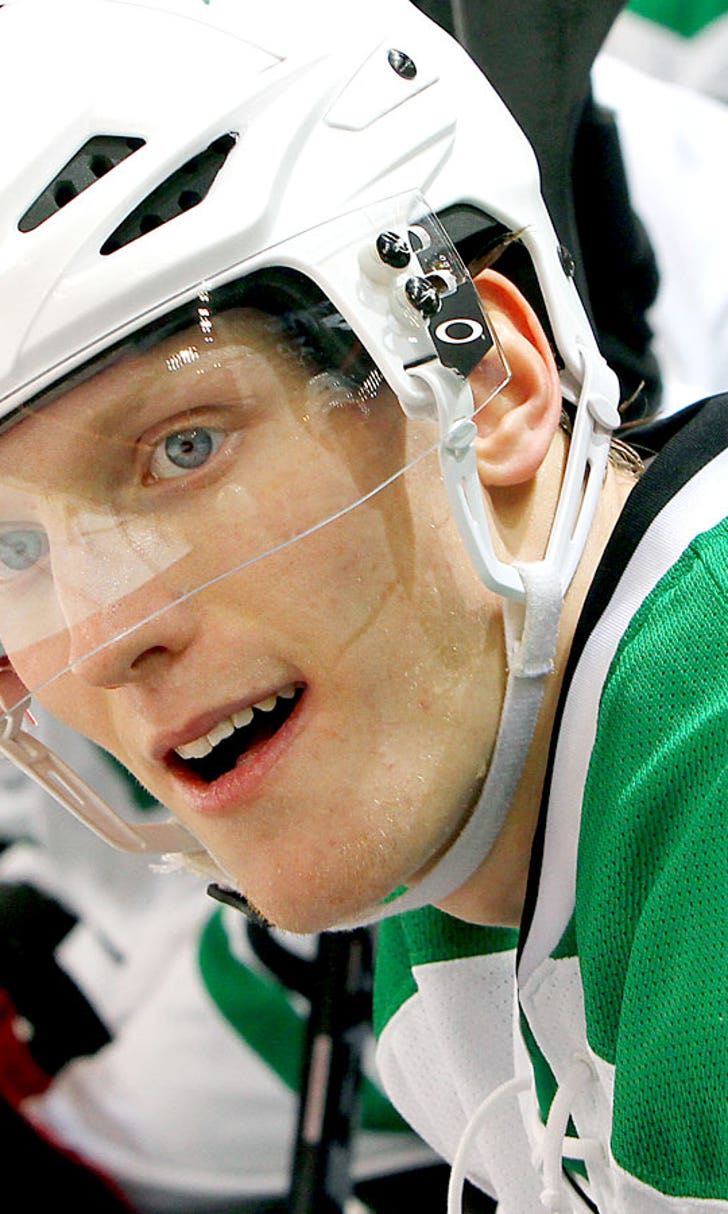 Klingberg's 4-point night leads Stars to victory over Jets
BY foxsports • January 31, 2015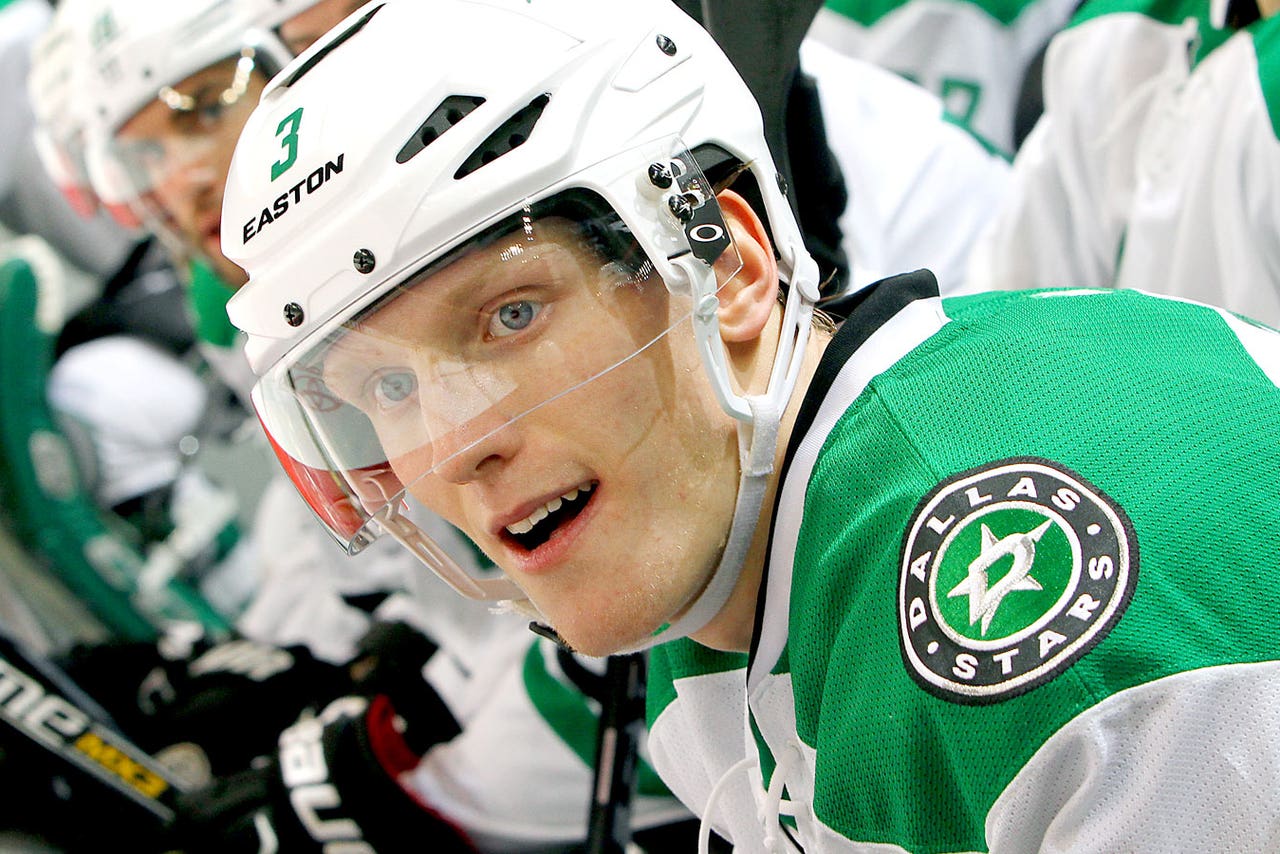 John Klingberg preferred to not make too big a deal about his four-point game, even if it was the first of his young NHL career.
The Dallas Stars rookie defenseman, who finished with two goals and two assists, was happier about his defensive performance in a 5-2 victory over the Winnipeg Jets on Saturday night.
"I'm learning new stuff almost every game, and I think today was a good game," said Klingberg, who now has nine goals and 24 points in 35 contests. "Obviously, four points is a good night, but I think I played pretty good defensively, too, so I'm happy about the game today."
The Stars scored four times on the power play, with Klingberg, Patrick Eaves, Shawn Horcoff and Jason Spezza producing with the man advantage. Tyler Seguin tacked on three assists.
Captain Andrew Ladd tied goal-leader Bryan Little with his 18th of the season and added an assist for Winnipeg, which extended its losing streak to three games. Toby Enstrom had the Jets' other goal.
"I don't think it was the best start and, obviously, taking too many penalties," Ladd said. "They've got some guys up front that can make you pay and that was the difference. I thought we were doing some good things, but it's tough when you're building momentum and you end up in the box."
Kari Lehtonen made 38 saves for the Stars, who were coming off a 6-3 win over Ottawa.
Michael Hutchinson stopped 27 shots in his second straight start for Winnipeg, but his effort wasn't helped with the Stars getting eight power plays.
"I don't think we were over the edge, but look at the penalties. Two were undisciplined penalties," Winnipeg coach Paul Maurice said.
Ladd said it's a balancing act.
"It's something that we need to get better at," he said. "At times, you try to wind yourself up as much as possible emotionally, trying to finish your check and (be) involved in the game.
"Sometimes, we've been taking it too far, so it's something where we have to get better at walking that line and being more disciplined."
The Jets, who had two power plays, had won their previous three home games.
Dallas coach Lindy Ruff said his players held their own in the battles.
"Obviously, they were trying to play real physical and they were taking a few penalties," Ruff said. "The only way you can stop the physical play is by putting the puck in the back of the net. For us, we had the opportunities. If you don't take those opportunities, then it keeps coming."
Dallas opened the scoring with Eaves' fifth goal of the season at 5:13 -- 15 seconds after Jets defenseman Ben Chiarot went off for interference.
Winnipeg swarmed in the Dallas end midway through the period for more than a minute before Ladd's low shot went by a screened Lehtonen at 10:14 to make it 1-1.
With Jets defenseman Zach Bogosian in the penalty box for slashing, Horcoff scored his seventh goal of the season when he deflected a shot by Trevor Daley from the high slot at 14:21.
On Dallas' third power play of the period, this time with Jets defenseman Dustin Byfuglien in the box for delay of game, Spezza scored his ninth for a 3-1 lead at 18:47.
Winnipeg outshot Dallas 18-13 in the middle frame.
At 4:31 of the third period, Klingberg scored his eighth of the season when his shot from the point got past Hutchinson, who had Chiarot and Colton Sceviour banging at each other in front of the net.
The players paired up for some fighting eight minutes into the period and Dallas came away with a two-man advantage, setting the stage for Klingberg's second goal of the game at 8:40.
"He's played well for us," Ruff said of the young Swede. "He's a young D that's got some good skill."
Stars captain Jamie Benn assisted on the goal, giving him four goals and five assists in his past six games.
Enstrom made it 5-2 when a rebound from Blake Wheeler's wrap-around attempt bounced out to him and he beat Lehtonen at 12:46.
NOTES: Both teams made changes to their defensive pairings, with the most notable being Byfuglien going back with former sidekick Enstrom instead of rookie Chiarot, who teamed up with Bogosian. Defenseman Jacob Trouba, who was playing his 100th career NHL game, was paired up with Stuart. ... The Jets head out for a two-game road trip, starting Monday in Calgary and the following night against Vancouver. Dallas hosts Colorado on Tuesday. 
---
---