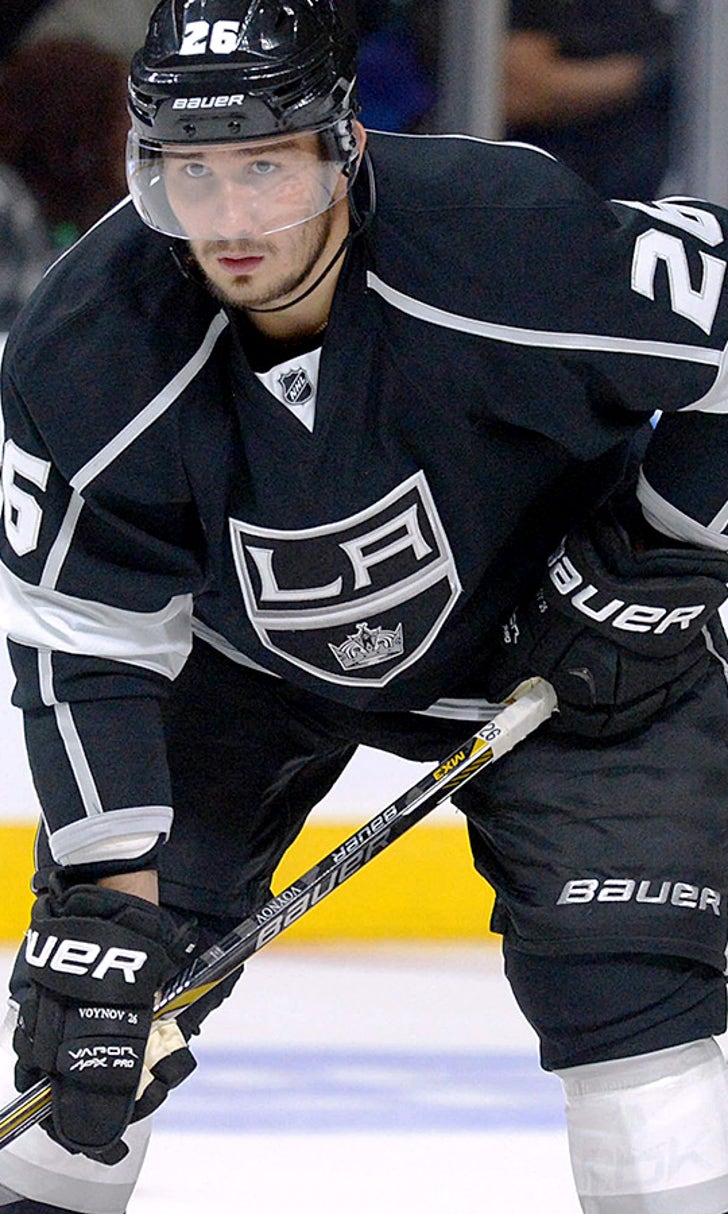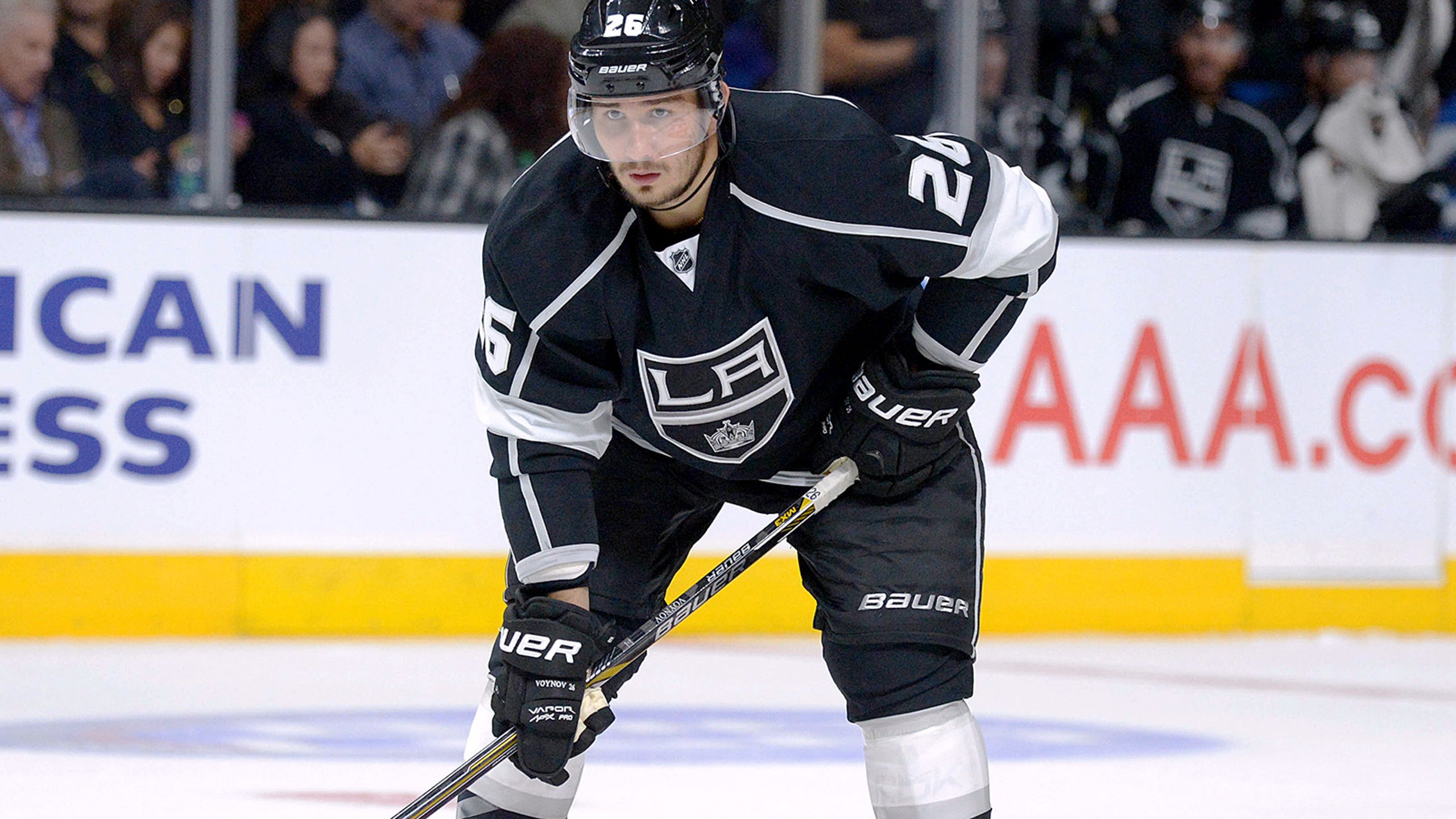 Kings GM: NHL should educate after Voynov's domestic violence arrest
BY foxsports • October 21, 2014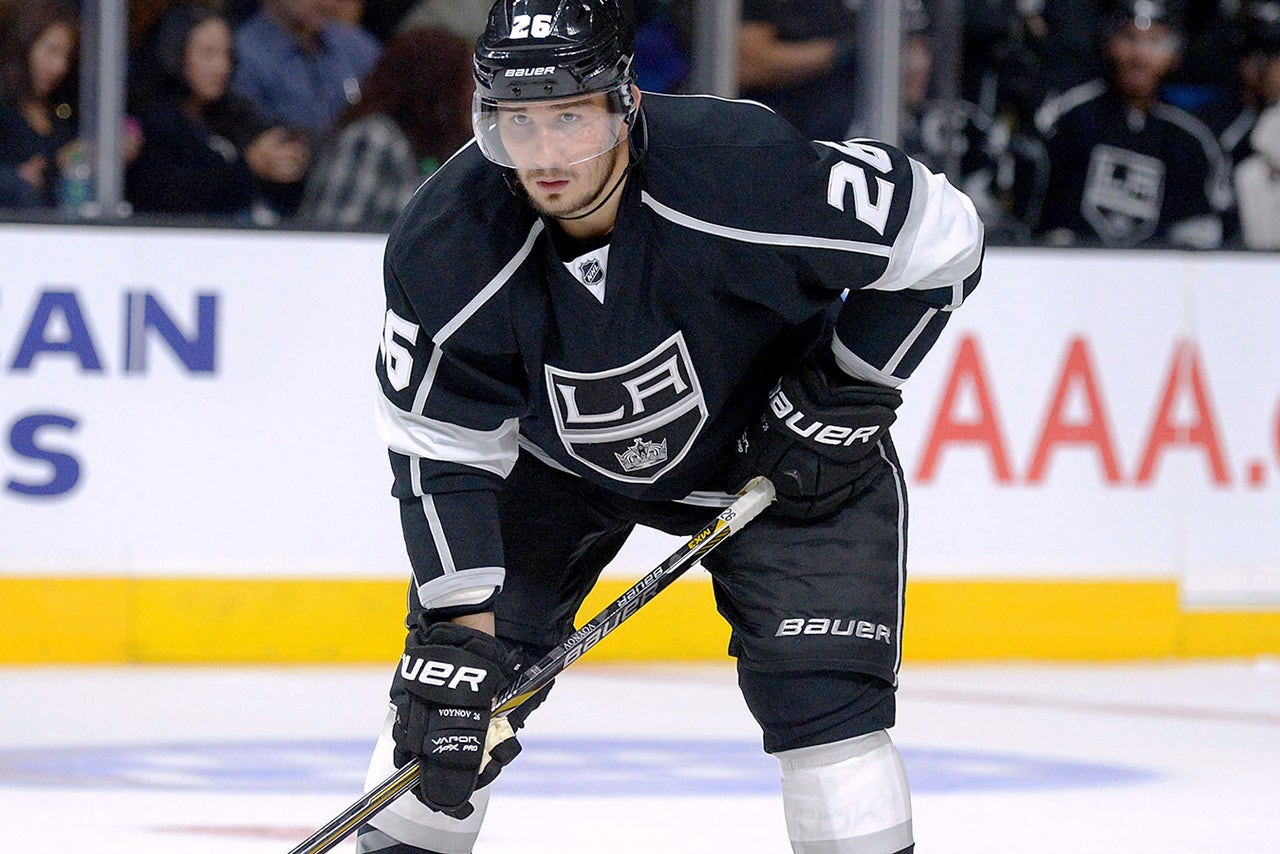 Los Angeles Kings general manager Dean Lombardi firmly supports the NHL's indefinite suspension of Slava Voynov, the quiet Russian defenseman arrested on suspicion of domestic violence.
Lombardi also believes the NHL must supplement its swift discipline with an improved plan to provide hockey players with better preparation for many aspects of life outside the rink.
''We need to do a better job,'' Lombardi said. ''That's just the truth. I don't care if it's indicting ourselves or not.''
The defending Stanley Cup champions uniformly backed the NHL's suspension of Voynov when they returned to practice at their training complex Tuesday.
Voynov hasn't been charged with a crime since his arrest early Monday morning, but Kings coach Darryl Sutter said the suspension was ''very appropriate.''
''We're pretty close as a team,'' Sutter added. ''It's not just (a) team. It's more of a family thing. We deal with distractions all the time. We've been able to handle a lot of adversity and pressure for three years now.''
Voynov's teammates spoke carefully about his absence, uniformly expressing surprise at the circumstances. The Kings still don't know the details of what happened between Voynov and the woman who was treated for injuries in the Torrance hospital where he was arrested.
Sutter went to Voynov's house in Redondo Beach after his arrest, but the Kings' contact with Voynov has been limited because he turned off his phone.
''Some of us have reached out to him, but we just hope everything is going to work out for the both of them,'' center Jarret Stoll said. ''We're still a strong group. We're still a hockey team. We're still going to win games. Our goal has never changed. Our attitude in this room has never changed. It's adversity for us, but we're going to come through it.''
The events are a shock for the Kings, who have won two of the last three Stanley Cup titles with an extraordinarily close-knit roster. Nearly every player lives a few miles apart in the South Bay beach cities, and Lombardi has kept the Kings' core largely intact for several years.
Lombardi assembled his roster with particular attention to team chemistry, but he believes Voynov's arrest should be a call for more player education on domestic violence and other off-ice concerns.
Before Voynov's arrest, NHL Commissioner Gary Bettman expressed confidence in the league's education and counseling services already in place. Lombardi said he first thought about doing more for the Kings last year, and he kicks himself for ignoring his instinct.
''We have a bigger responsibility now,'' Lombardi said. ''Just like we expect them to train, and we provide access to training physically, we provide meals so they eat properly, well, you know what? We've got a responsibility here now to train them in other areas, and I don't just mean having a guy come in and give a speech once a year. This is as much our organization's responsibility as anything. We have an obligation here, too. We have to do a better job in some of these areas.''
Lombardi supports the NHL's decision to act aggressively before any charges, acknowledging the effect of the NFL's disastrous handling of the Ray Rice case and others.
''Now you have public awareness that would have never been there,'' Lombardi said. ''I come from a lower, blue-collar neighborhood, a factory town, and we've seen this crap, and it's bad, and it happens a lot more often than we want to (acknowledge). But it's never going to come to the fore when a rat hits his wife. ... It can become a good thing overall, that now there's awareness. We've had issues in the past where sports teams swept it under the rug.''
Lombardi and the Kings say they never had reason to suspect bad behavior from Voynov, a second-round draft pick in 2008 from Chelyabinsk, a large city in Siberia. Lombardi felt Voynov repeatedly demonstrated strong character and commitment to the club, starting from his U.S. arrival as a teenager.
Despite speaking little English, Voynov agreed to play for the Kings' AHL affiliate instead of staying in Russia's top league, where he would have made more money. He also stuck with the Kings when his father became ill back home, ignoring Russian teams' offers to take care of his family if he returned.
After cracking the Kings' lineup in 2011, Voynov established himself as a top-level defenseman, earning a $25 million contract extension and playing in the Sochi Olympics.
Voynov isn't likely to be charged for at least several days, and the Kings have no idea whether he will be suspended for weeks or months. The league's collective bargaining agreement doesn't spell out specific suspensions for specific charges, Lombardi said.
The Kings (4-1-1) have won four straight games heading into their visit from Buffalo on Thursday. Voynov's absence leaves them with just five healthy defensemen, but Jake Muzzin intends to return from injury.
''We have a group that has been through a lot,'' Kings captain Dustin Brown said. ''Maybe not like this, but we need to lean on past experiences and trust each other that we can refocus.''
---
---