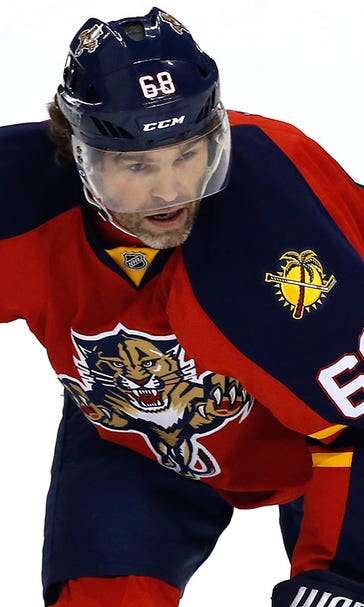 Jaromir Jagr would prefer fans don't vote him into NHL All-Star Game
BY foxsports • December 2, 2015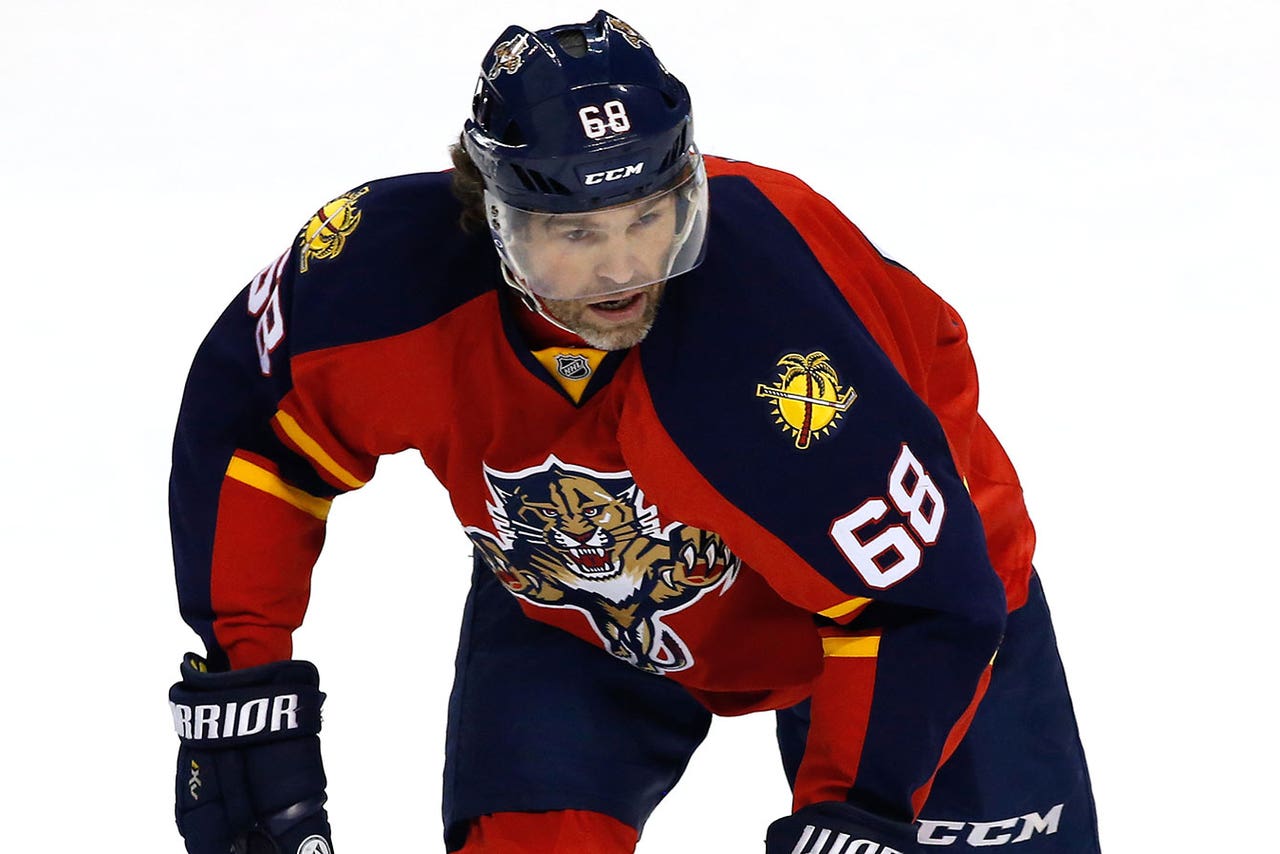 The Florida Panthers' Jaromir Jagr ranks No. 4 so far in fan voting for the NHL All-Star Game. And though he's flattered, Jagr would just as soon the fans save their votes.
You see, the NHL has changed the game's fomat this season. It will be a 3-on-3 event, made up of teams representing each of the league's four divisions, playing three 20-minute games in a mini-tournament. The fan vote determines one representative for each division, with the NHL selecting the rest of the rosters.
However, by the time the game is played Jan. 31 in Nashville, Tennessee, Jagr will be nearly 44. And he figures that's way too old to be playing 3-on-3:
One of his former contemporaries, since-retired NHL star Teemu Selanne, tweeted that he was voting for Jagr regardless:
@68Jagr I vote you bud! You are not that old yet! And you are SO much smarter than this days kids anyway!!! Keep it rolling my friend!?????

— Teemu Selanne (@TeemuSel8nne) December 3, 2015
@TeemuSel8nne :))) I do it for you, but if they decide, it's not good and change it again in 2026 to play 2 on 2-i'm not going:) too old 54

— Jaromir Jagr (@68Jagr) December 3, 2015
With eight goals and 10 assists, Jagr leads the Panthers in goals and points. It's a shame he doesn't want to play in the All-Star Game. His mullet, however, is a totally different story.
---
---