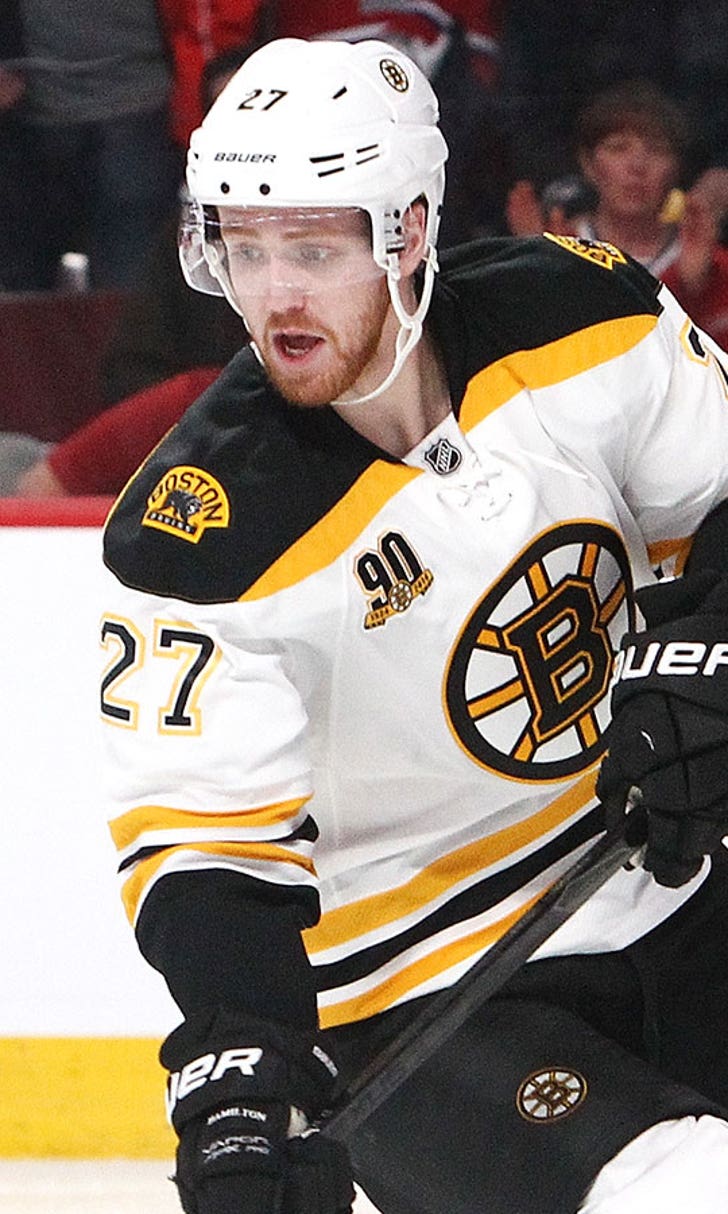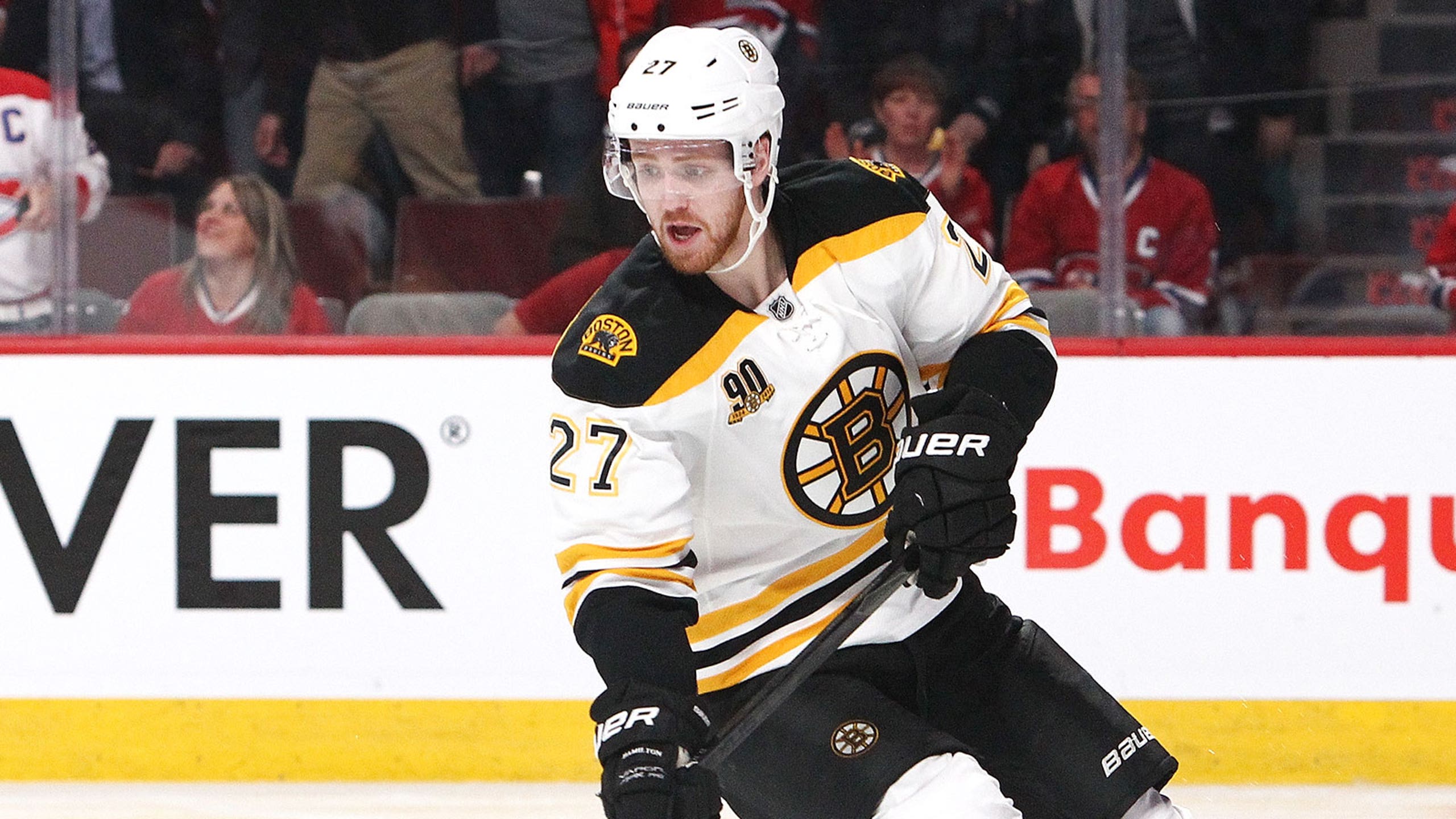 Here are five of NHL's next wave of breakout stars
BY foxsports • August 11, 2014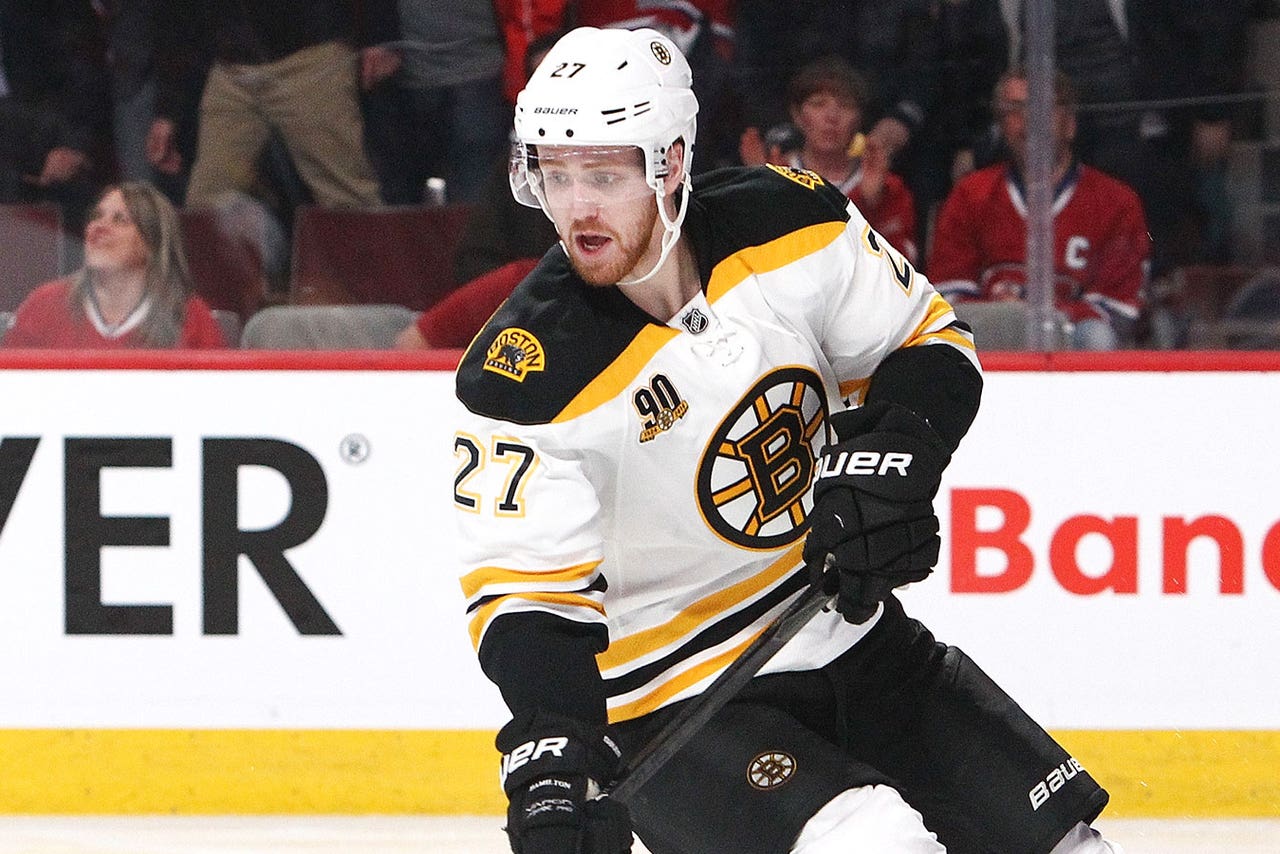 For many young players with one or two years of experience at the NHL level, the 2014-15 season is the time for them to make major strides in their development and become valuable players capable of playing in many different situations.
Hamilton was one of the Bruins' best players in the 2013-14 postseason as a puck-moving defenseman, someone who played major minutes against elite competition alongside Zdeno Chara and a power-play quarterback who generated scoring chances. His seven points in 12 playoff games tied for the third-most on the team and ranked second among D-men.
The 21-year-old posted 25 points (seven goals, 18 assists) in 64 games during the regular season -- his first full campaign as a pro. An injury forced him to miss 18 games, but he recovered nicely in the second half of the season before a stellar playoff run.
In 2014-15, Hamilton should emerge as a major threat on the power play, both with his ability to set up teammates and score goals with a powerful shot from the point. No player on the Bruins blue line sees the ice better from the point than Hamilton, who displayed his elite playmaking skills in Game 5 of the second-round series against Montreal.
Hamilton should hit the 40-point mark if he remains healthy for a full season, but the main goal for him is to continue adding strength and polishing his defensive skills. He made tremendous strides in his own zone last season, and the Bruins need more of the same in 2014-15. The former ninth overall pick likely will develop into a well-rounded two-way defenseman next season.
Ryan Nugent-Hopkins, Center, Edmonton Oilers
Nugent-Hopkins was sensational as a rookie in 2011-12 with 52 points (18 goals, 34 assists) in 62 games. He calmed injury concerns by playing in 80 games last season, but the former No. 1 overall draft pick tallied just 56 points (19 goals, 37 assists).
To be fair, Nugent-Hopkins was put in a difficult position as a rookie and sophomore by being forced into the No. 1 center role despite being well undersized and lacking the defensive skills for the position. The Oilers are expected to be a much improved team in 2014-15, and Nugent-Hopkins should be at the center of that resurgence.
With two years of experience, increased physical strength and a head coach in Dallas Eakins who preaches hard work in the defensive zone, RNH will become a better two-way player next season. His scoring total also will increase playing alongside a legitimate superstar winger in Taylor Hall (a potential Hart Trophy candidate), and possibly Jordan Eberle and/or Nail Yakupov, both of whom have the ability to score 20 to 30 goals.
Nugent-Hopkins has point-per-game talent, and it would be a major surprise if he didn't reach the 70-point mark in 2014-15.
Tyler Toffoli, Center, Los Angeles Kings
Despite an impressive 14 points (seven goals, seven assists) in 26 playoff games and an assist on the Stanley Cup-winning goal, Toffoli was a role player during the Kings' championship run last season.
His time to shine is 2014-15, and playing alongside superstar forward Jeff Carter should help the 22-year-old center score 20 to 25 goals and tally 45 to 60 points.
Toffoli shows tremendous poise with the puck, is very aggressive in the attacking zone and blends high-end goal scoring ability with a willingness to pass the puck if a teammate has a quality scoring opportunity.
Vatanen actually was one of Anaheim's better players in its second-round playoff series loss to the eventual Stanley Cup champion Kings. The Finnish D-man signed a two-year, $2.5 million extension this summer, and he will be an NHLer full time because it's a one-way deal. This will give him the additional playing time needed to become a better two-way player.
Scheifele was having his best NHL season until a sprained right knee suffered in March ended his season and any hope of the Jets' making the playoffs in a tough Western Conference. The 21-year-old center totaled 14 points in his final 19 games of the season, finishing with 34 points (13 goals, 21 assists) in 63 games.
He showed good improvement in puck possession, playing a more physical game and using his high hockey IQ to create scoring opportunities. With veteran forward Olli Jokinen leaving Winnipeg in July as a free agent, Scheifele will be a top-six center full time for the Jets in 2014-15. His goal scoring, playmaking skill and ability to generate chances on the power play should help him reach the 50-point mark for the first time.
The former seventh overall draft pick is expected to play alongside several talented wingers, a group that includes Evander Kane, Blake Wheeler and captain Andrew Ladd. Scheifele has taken longer to develop than most expected, but if he builds on the improvements he made during the 2013-14 regular season and at the 2014 World Championships for Team Canada, he will be among the breakout stars of the 2014-15 campaign.
MORE FROM NESN
Loui Eriksson eager to prove his worth in second season with Bruins
Four Bruins players ranked in the top 50 of "NHL 15" player ratings
Bruins' first-round draft pick David Pastrnak lights it up for Czech Republic
---
---