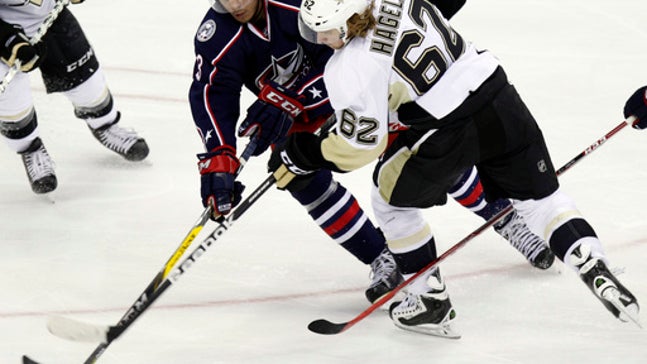 Fleury gets 350th win, Penguins beat Blue Jackets 3-2
Published
Mar. 11, 2016 11:14 p.m. ET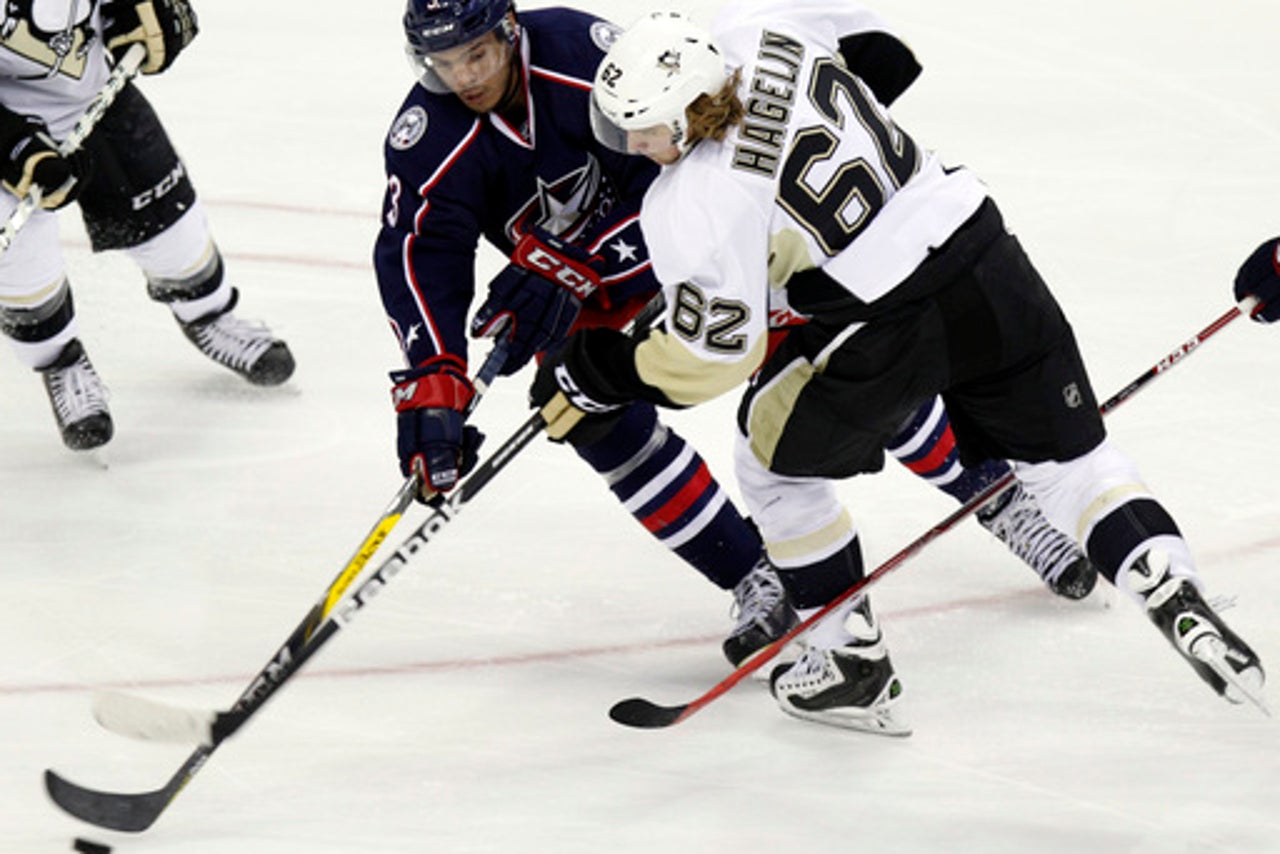 COLUMBUS, Ohio (AP) Marc-Andre Fleury became the 20th NHL goalie with 350 victories and the Pittsburgh Penguins beat the Columbus Blue Jackets 3-2 Friday night.
Kris Letang, Chris Kunitz and Carl Hagelin scored for Pittsburgh, and Evgeni Malkin and Phil Kessel each had two assists. The Penguins jumped ahead of Detroit for the first wild-card spot in the Eastern Conference.
Fleury made 11 of his 25 saves in the third period.
Gregory Campbell had a goal and an assist and Cam Atkinson also scored for the Blue Jackets, who came into the game with points in 12 of their last 15 games. Sergei Bobrovksy made 28 saves in his first action since Jan. 21. The former Vezina Trophy winner missed the previous 19 games recovering from his third groin injury this season that has limited him to 28 games.
Sidney Crosby and Brandon Dubinsky were on the ice together for the first time since Dubinsky crosschecked the superstar in the neck on Nov. 27, but they didn't lock horns. Dubinsky was suspended one game by the NHL.
Bobrovksy stuck out his pad to make a nice save 12 seconds into the game, but he put himself in a few tough spots shortly after in an action-packed first 5 minutes. Bobrovsky sailed a puck over the glass for a delay of game penalty and proceeded to lose his stick on the Penguins' power play, leading to some tense moments for Columbus.
Jared Boll set up Campbell for his first score in 47 games at 5:05 to start the scoring.
After some rough stuff resulted in a Penguins power play, Letang tied it at 14:23 for his 13th with a one-timer inside the blue line.
Kunitz's 13th put the Penguins ahead 2-1 45 seconds into the second period. He whacked in a loose puck after the Blue Jackets couldn't clear the zone.
Atkinson scored his 24th on a breakaway deke of Fleury about 2 minutes later. Fleury redeemed himself later in the period by poke-checking the puck on another breakaway by Atkinson.
But 1:49 later, after three successive saves by Bobrovksy in traffic that the Blue Jackets couldn't clear from danger, Hagelin jabbed the puck in from the crease.
Columbus' Ryan Murray clanked a slap shot off the crossbar with 4:50 remaining.
NOTES: The teams split the season series 2-2-0. ... Crosby extended his points streak (3 goals, 8 assists) to seven games. ... Columbus LW and Pittsburgh-native Brandon Saad missed a third consecutive game with an upper-body injury. ... C Eric Fehr was back in the lineup for Pittsburgh. He missed 17 games with a lower-body injury. ... The Blue Jackets kicked off a five-game homestand and the Penguins close out four-straight road games Sunday in New York against the Rangers.
---
---