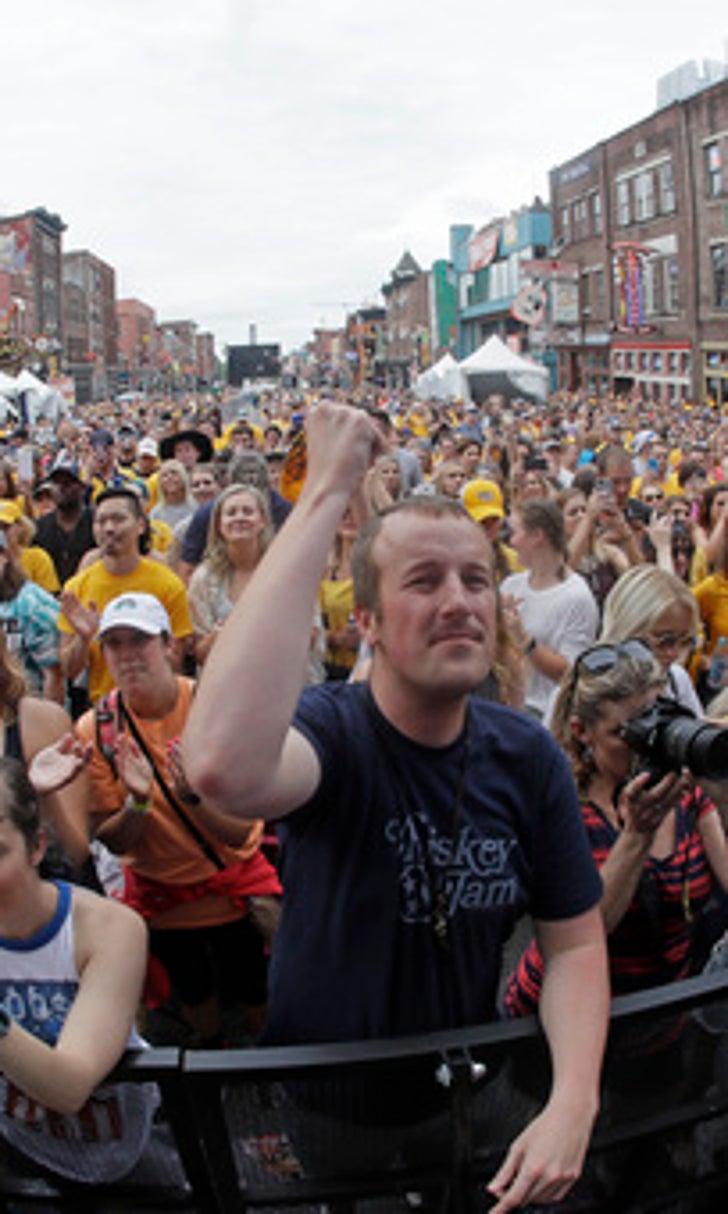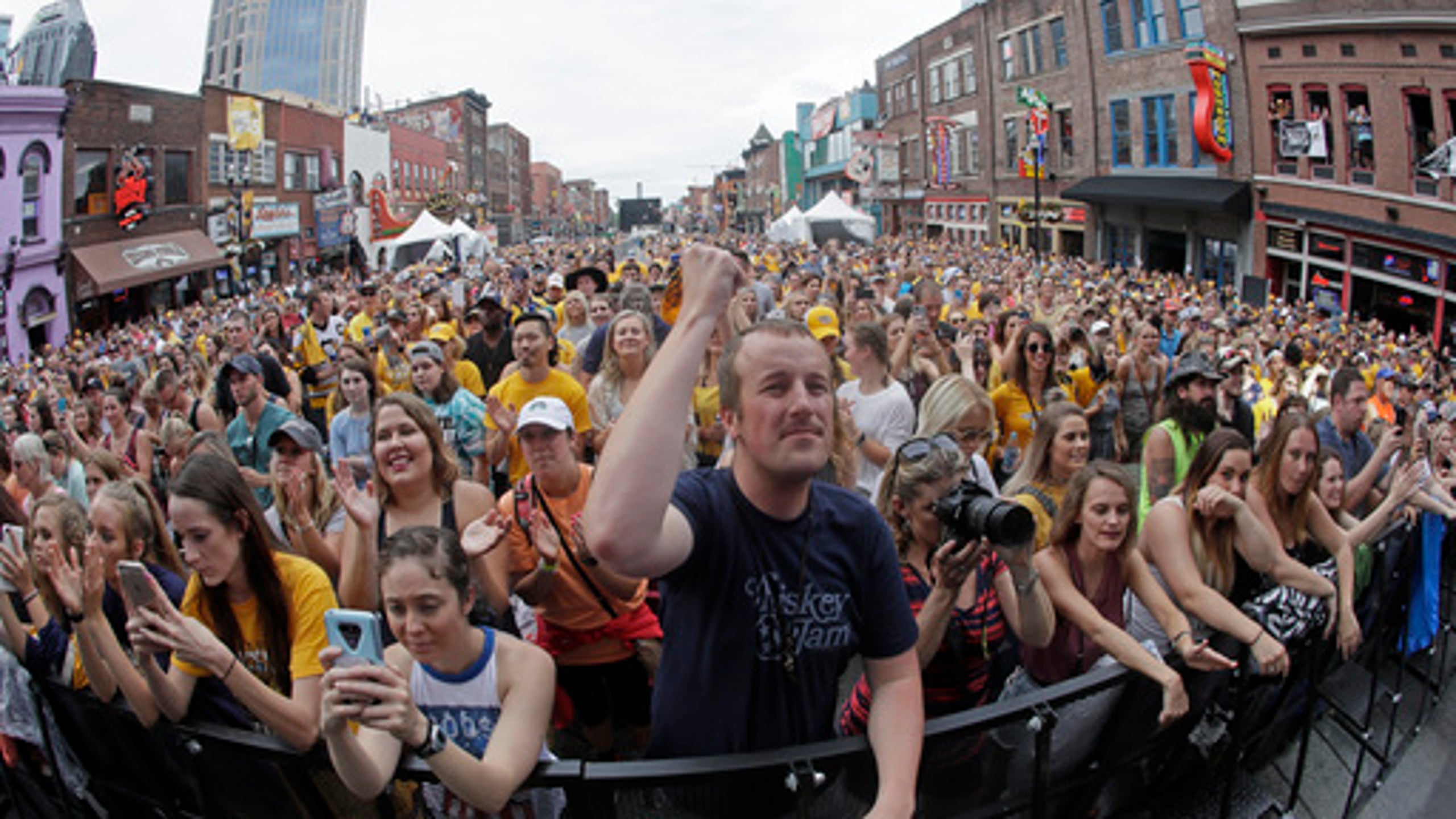 'Epic week': Hockey, country music collide in Nashville
BY AP • June 9, 2017
NASHVILLE, Tenn. (AP) The Nashville Predators' improbable run to the Stanley Cup Finals has blurred the dividing line between music and sports, a convergence that's expected to hit a crescendo in Tennessee's capital city this weekend.
The thousands of fans in town to celebrate the annual CMA Music Festival have joined with thousands more hockey fans celebrating in the streets and honkey-tonks of Music City.
''Nashville is a hockey town; they are crazy about the Preds here,'' said country artist Darius Rucker, the former frontman of Hootie and the Blowfish.
''It's great for hockey for a Southern town to be that much into the team and into the sport.''
Anticipation has grown with each game over which country music legend will sing the national anthem. Will it be Carrie Underwood, whose husband, Mike Fisher, is the Predators' captain? Tim McGraw and/or Faith Hill, one of Nashville's power couples? Maybe even Dolly Parton?
The Predators host Game 6 of the NHL Finals on Sunday evening as the country music fest holds its closing concert, headlined by Keith Urban and Brad Paisley. The entertainment district between the two venues will be packed: City officials expect 100,000 people to throng the downtown streets.
Country music fan Darlene Dye, who planned her trip from Dayton, Ohio, months before the Predators' playoff run, said she's enjoyed seeing the team embraced by country stars.
''Even the artists are like, `Go Preds!' And they're wearing their jerseys,'' she said. ''I think it's a blast.''
The live bands in the lower Broadway bars have had to work their sets around game action, and Predators' goals have been met with enormous cheers roaring through the city's main commercial thoroughfare from fans watching on big screens.
''I've never seen anything like this,'' said John Ettinger, a hockey fan who moved to Nashville from New York, has been to two previous NHL finals, and will attend Sunday's game.
The Predators have won both home games so far but dropped all three on the Pittsburgh Penguins' home ice. Fans hope their energy can help the Predators tie up the series and set up a decisive Game 7.
Cowboy Troy, who performs with country duo Big & Rich, said he's confident Nashville can handle the descending on downtown Sunday.
''Nashville is equipped for this,'' he said. ''Nashville is ready for all the energy that is going on down here.''
City officials say they're ready, too.
''Our job should be to convert the 40,000 to 45,000 out-of-towners to become Preds fans before they leave, and the Preds fans to become CMA fans,'' said Butch Spyridon, president of the Nashville Convention and Visitors Corp. ''This is an incredible opportunity.''
Spyridon noted that the downtown events combined with the Bonnaroo Music and Arts Festival about 60 miles outside Nashville require scores of support workers, stage hands, and video and sound technicians.
''I'm not sure any other city in the country could pull this off,'' he said.
Roads will be closed to make space for the overflow crowd watching the game on large screen TVs downtown, and fans are being urged to take public transportation and ride-sharing services to avoid parking headaches.
But the logistical challenges will be worth it, Predators CEO Sean Henry said.
''There are some inconveniences,'' he said. ''But I promise you, in 10 years when we're talking about this to our kids, our friends, our grandkids, we're not going to be complaining about where we parked or how crowded it was.
''We're going to be talking about this epic, epic week.''
---
Associated Press writers Kristin M. Hall, Jonathan Mattise and Teresa Walker contributed to this report.
---
---