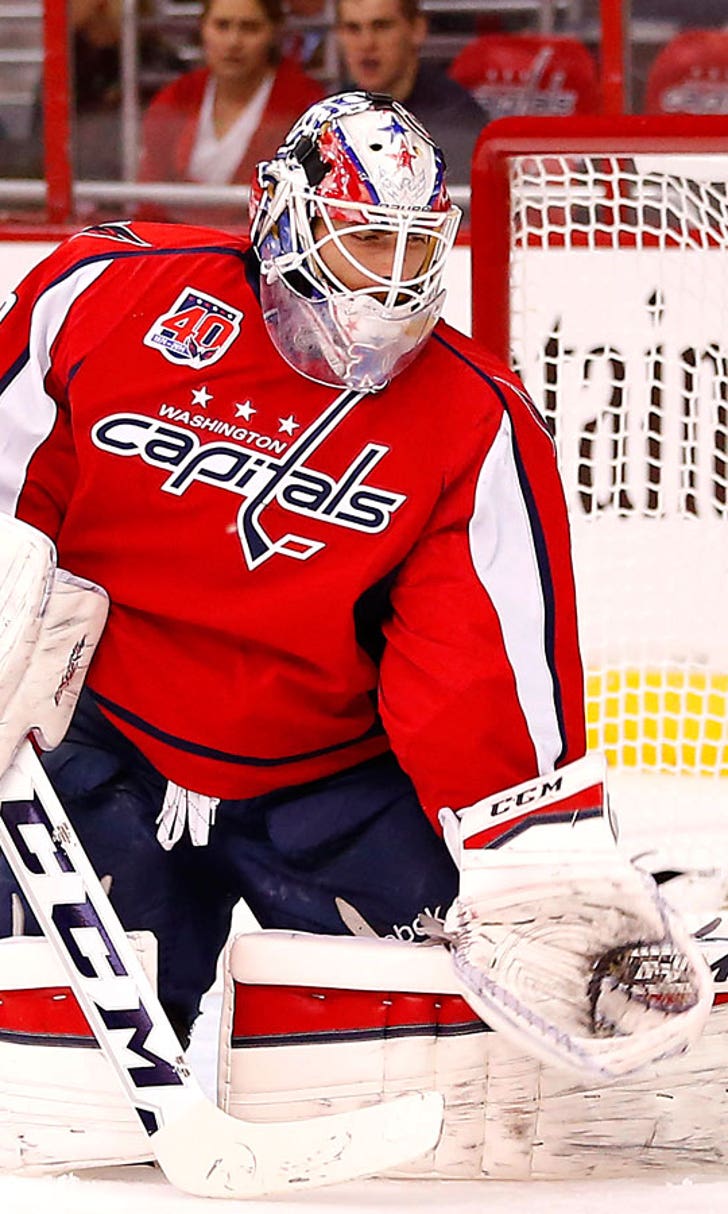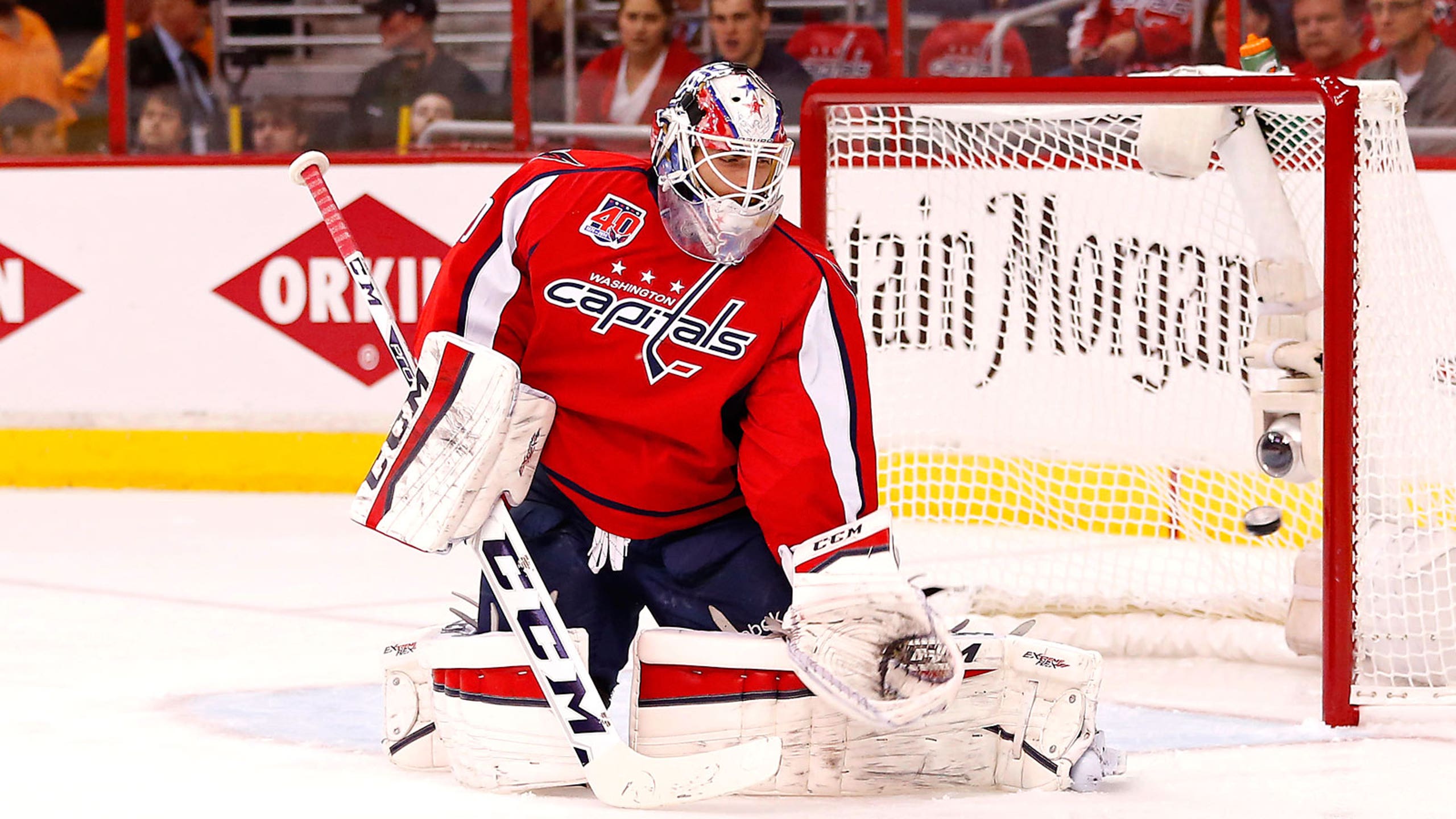 Capitals sign goalie Holtby to 5-year, $30.5 million deal
BY foxsports • July 24, 2015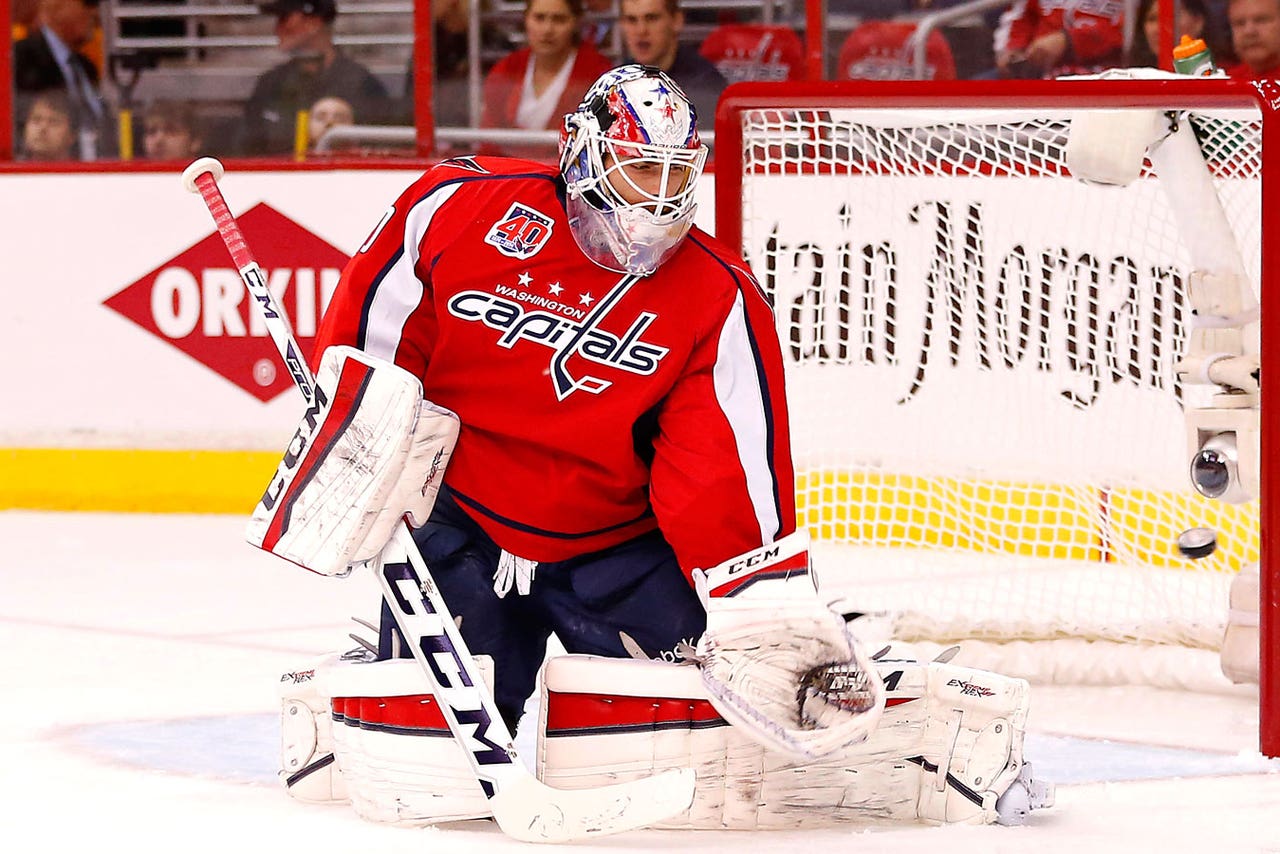 ARLINGTON, Va. -- Braden Holtby signed a $30.5 million, five-year contract with the Washington Capitals on Friday, a day before an arbitrator was expected to rule on an amount for a one-year deal for the goaltender.
The 25-year-old Holtby, who was a restricted free agent, had a career season with 41 victories, a 2.22 goals-against average, .923 save percentage and nine shutouts in 73 games. He is the third goaltender to reach 100 wins with the Capitals, joining Olie Kolzig and Don Beaupre.
The deal came a day after an arbitration hearing in Toronto.
"It was hard for both sides to put apples-to-apples comparisons on the comparable goaltenders," general manager Brian MacLellan said. "In the arbitration process, both sides present their stories. You get a better sense of where each side is at and where you can compromise. And that's what happened."
Holtby's contract will count $6.1 million against the salary cap over the next five seasons. He's coming off a strong playoff performance -- a 1.71 goals-against average and .944 save percentage to help the Capitals reach the second round before losing a seven-game series to the New York Rangers.
"With last year it was trying to prove yourself for a contract," said Holtby, a fourth-round pick by the Capitals in 2008. "This year, you're trying to prove the contract you got. Obviously, it's going to be a new set of challenges. The low points of seasons are going to be a little harder to get through because of the added pressure."
Holtby has gradually turned into Washington's top goaltender over the past three seasons, getting more appearances and starts in each one. Now that question is settled, possibly for years to come. His career record is 101-51 with a 2.44 goals-against average and a .921 save percentage.
"He's a perfect fit for what we think we have," MacLellan said. "He fits well with his teammates, fits well with the defensemen. The coaches like him. I don't know what the ceiling is on him, but you know he has the right attitude and the right work ethic. Obviously we think we have a chance to win a championship with him."
The Capitals also added a defenseman Friday, signing Ryan Stanton to a one-year, two-way contract. He scored 11 points (three goals, eight assists) in 54 games with Vancouver last season. The 26-year-old has 119 career NHL games with the Canucks and Chicago.
---
---