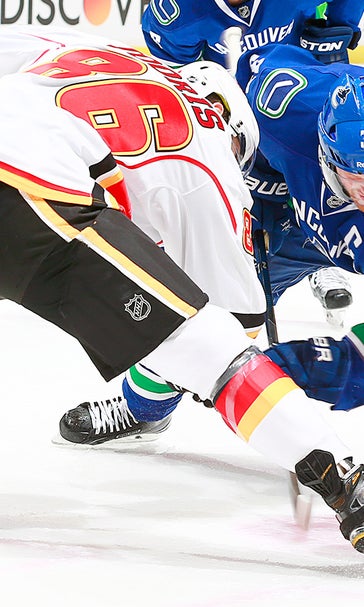 Canucks sticking with 4 lines in series vs. Flames
April 16, 2015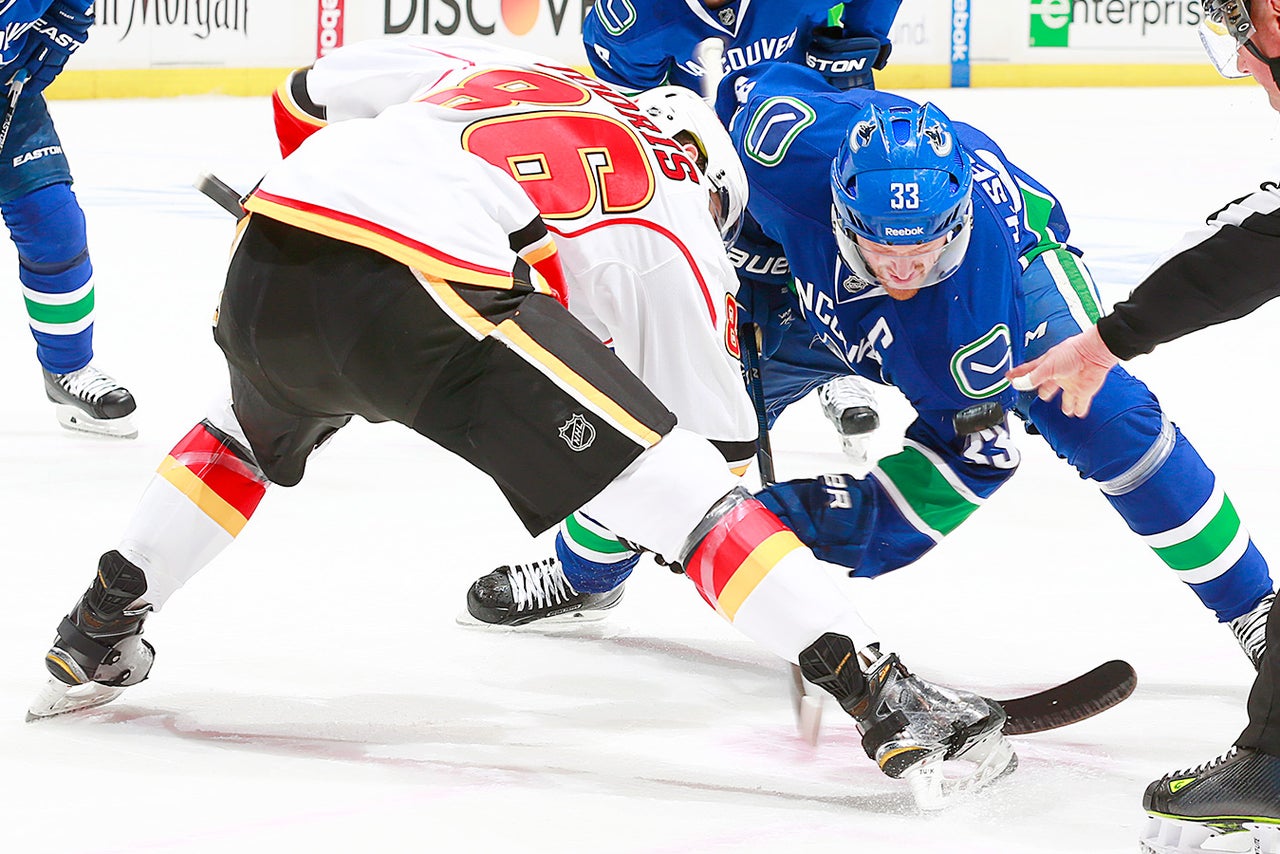 Vancouver Canucks coach Willie Desjardins rolled four lines for much of the regular season, and he doesn't plan on changing that philosophy in the playoffs.
A day after his team dropped its playoff opener at home 2-1 against the Calgary Flames, Desjardins defended how he distributes ice time, especially when it comes to his star players.
Henrik and Daniel Sedin each played under 18 minutes Wednesday night, with the latter getting just 16:14 of playing time. The twin stars each played under five minutes in a third period in which the Flames scored twice - less than the line of Bo Horvat, Jannik Hansen and Ronalds Kenins, which was on for Kris Russell's winner with 29.6 seconds left in regulation.
''We play every game to win that game,'' Desjardins said after Thursday's practice. ''If we burn up our energy, then we'll worry about that for the next game. It's not that we don't play to win that game.
''At the same time, the Sedins play their best game when they're fresh. If they're not fresh, they won't be as successful. If you ask them, I think they'll say the same thing.''
Some of last season's failure to make the playoffs was blamed on former coach John Tortorella leaning too heavily on the Sedins. Henrik Sedin averaged 20:40 of ice time per game in 2013-14 compared to 18:36 this year, while Daniel Sedin clocked in at 20:36 under Tortorella compared to 18:21 with Desjardins behind the bench.
''It's something we've done all year,'' Henrik Sedin said of the four-line game. ''Most of the time, we've been around 16, 17 minutes. Sometimes more, sometimes less. We've been successful at rolling four lines. As a player, you want to be out there all the time. That's how you are as a player, but it's a team game.''
Henrik Sedin added that ice time wouldn't be up for debate if the Canucks had been successful on some of their chances early in the third on Flames goalie Jonas Hiller when Vancouver was still up 1-0.
''I thought our line should have had a couple goals at least,'' the Canucks' captain said. ''It's one of those games. You've got to give Hiller credit. He played great. They've got a good team over there.''
---
---