Boston Bruins fire GM in midst of Aaron Hernandez murder verdict
April 15, 2015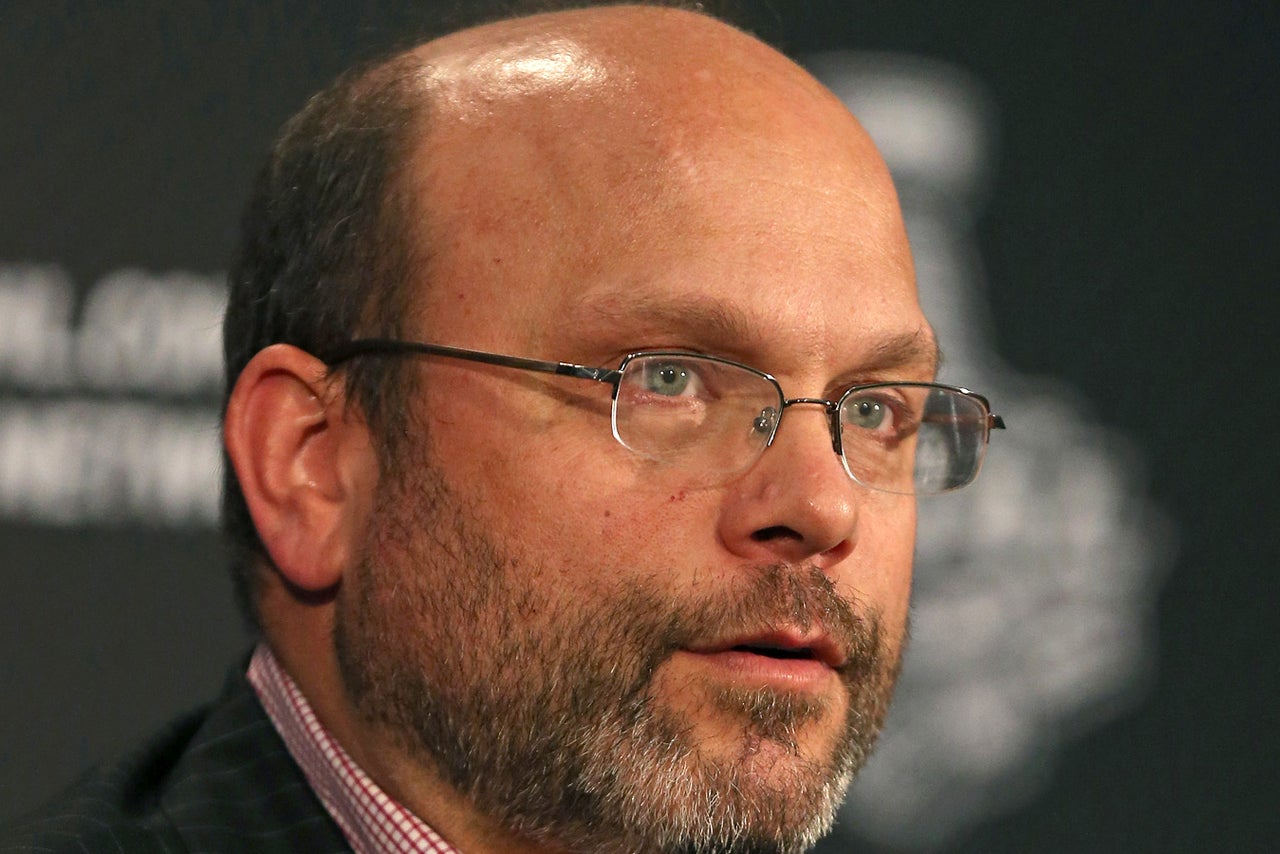 Timing is everything in news, and the timing of two major Boston sports news stories on Wednesday couldn't have been tighter.
The Bruins announced at 10:49 a.m. EDT via a press conference on the team website that they fired general manager Peter Chiarelli.
The news came a half-hour after former New England Patriot Aaron Hernandez was found guilty of first-degree murder. Hernandez's sentencing was scheduled for 10:50 a.m., one minute after the Bruins announced Chiarelli had been relieved of his duties.
The Hernandez verdict was more of a surprise than the Chiarelli news. The jurors needed seven days of deliberations to reach a verdict in the case. Meanwhile, rumors that Chiarelli's job was on the line circulated around Boston since early January, when Bruins owner Charlie Jacobs said in a press conference the team's play at that point was "unacceptable" and failing to reach the playoffs would be an "incredible failure."
The Bruins were eliminated from playoff contention on the final day of the NHL season, as their three-game losing streak to end the season left them two points out of a playoff spot. The poor performance comes one year after the Bruins won the Presidents' Trophy by leading the NHL in points (117) with a 54-19-9 record.
This marks the second straight season that a team that had been No. 1 in the East the previous season fired its GM at the conclusion of the following season. The Penguins led the Eastern Conference with a 36-12 record in the lockout-shortened 2013 season, but lost in the first round of the playoffs the following year and subsequently fired general manager Ray Shero.
The Bruins said in the press release that Chiarelli will be the only person relieved of his duties for now, as the assistant general manager, player personnel and coaching staff will keep their jobs as the Bruins begin the search for a general manager.
"We ultimately feel that this change is necessary in order to ensure sustainable success for the club both in the short term and the long term," said team president Cam Neely in the press release. "Our search for a new General Manager will begin immediately."
---
---