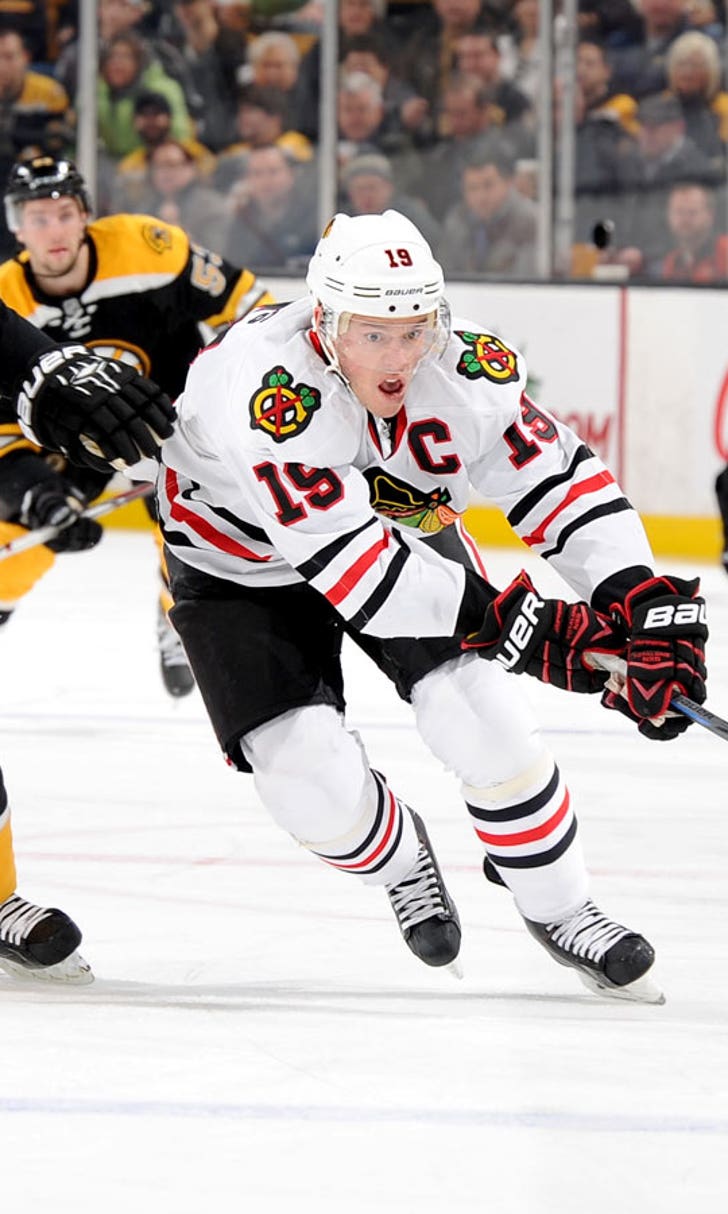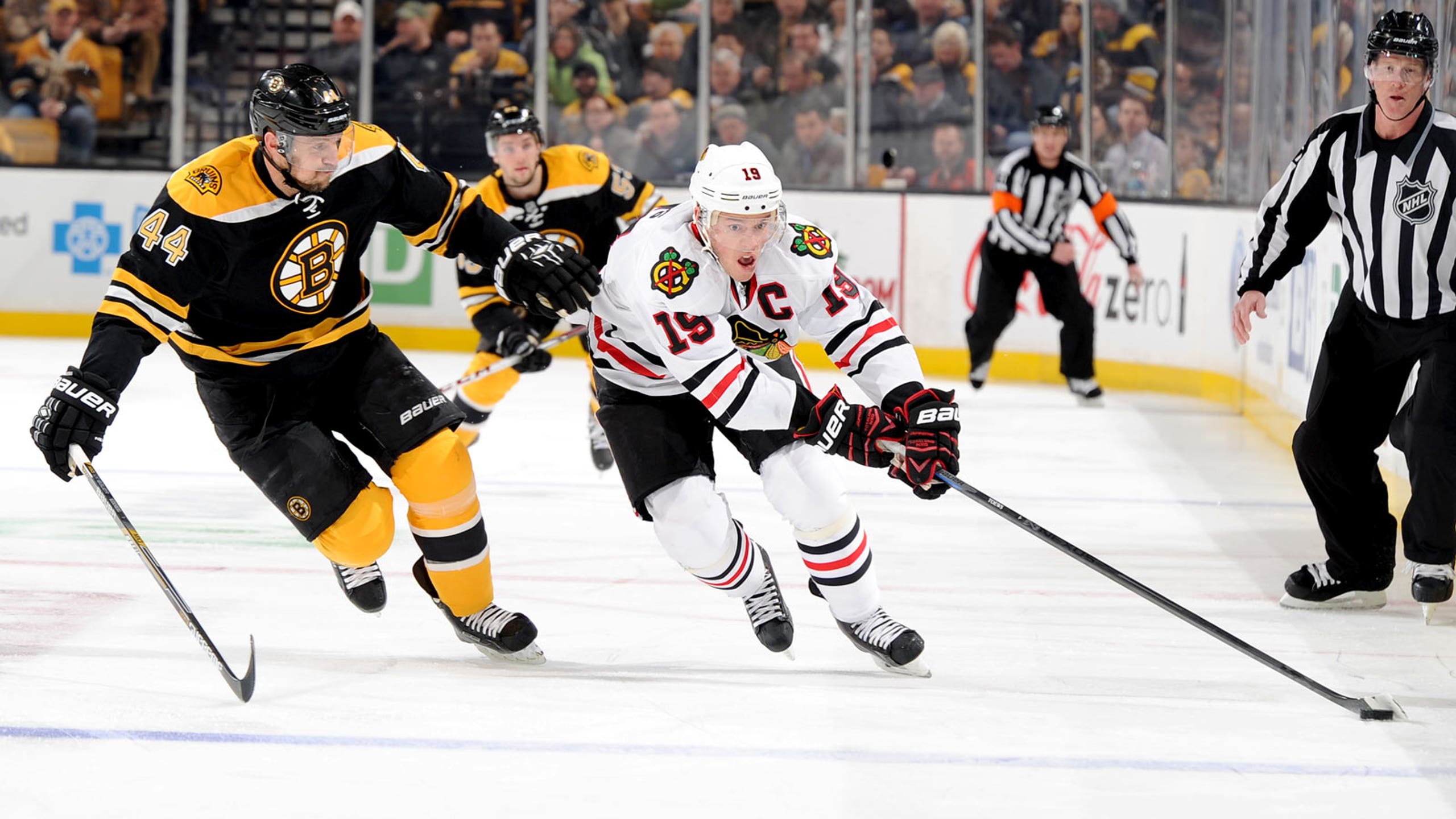 Blackhawks captain slammed head-first into boards, leaves game
BY foxsports • December 11, 2014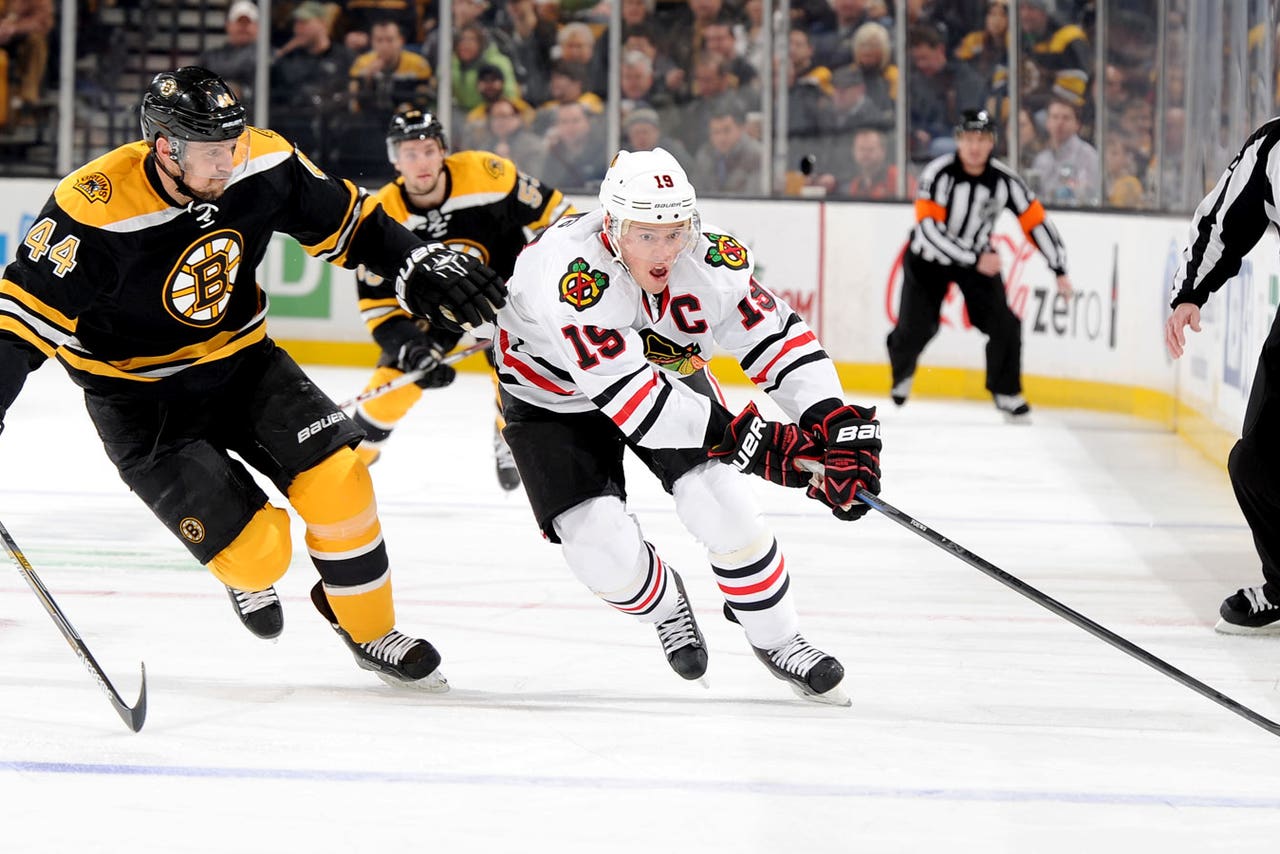 Blackhawks captain Jonathan Toews was knocked out of Chicago's eventual 3-2 victory in Boston on Thursday night after a nasty hit slammed his face into the boards.
But before leaving the ice and the game, Toews offered up the latest evidence that hockey players are the toughest athletes around.
First here is the hit, delivered by Boston's Dennis Seidenberg halfway through the second period: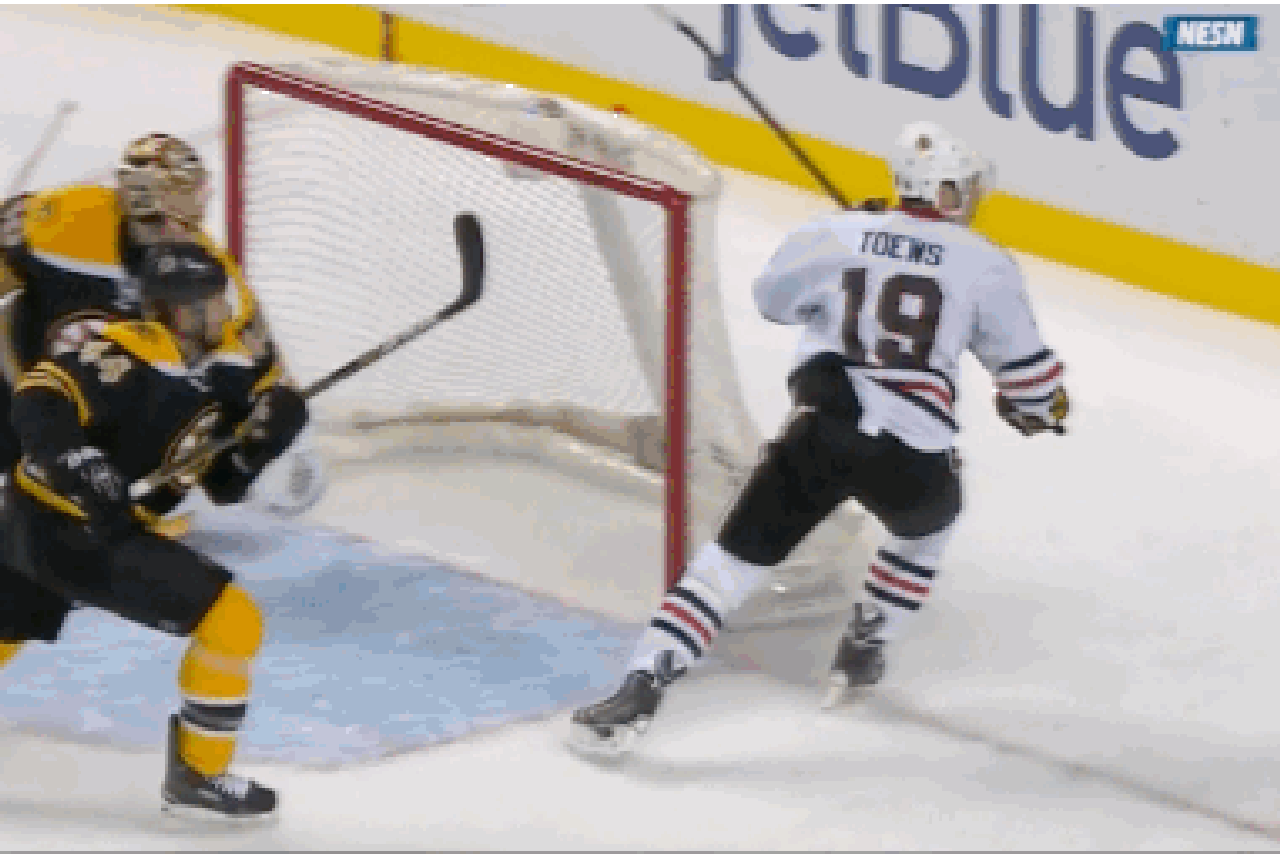 Now, Toews is no run-of-the-mill goon, a fighter on ice skates who takes blows as well as he delivers them. Toews is a two-time Stanley Cup winner, a winner of both the Conn Smythe (playoffs MVP) and Selke (best defensive forward) Trophies, and a two-time All-Star.
But after the hit, one which earned Seidenberg a two-minute penalty, Toews returned to the ice just long enough to draw a penalty of his own.
That was the end of his night, though reports from the game were that the Blackhawks were keeping the 26-year-old Toews off the ice for precautionary reasons.
"Dangerous. Tight area. Strong guy," Blackhawks coach Joel Quenneville told the media after the game. "He seemed all right. We'll see how he is tomorrow, but it looks like he's going to be all right."
Seidenberg said he was aiming for the shoulder and had no intent to injure Toews, who was the MVP of the 2010 Stanley Cup playoffs. A two-time Olympic gold medalist and two-time NHL champion, Toews has 11 goals and 12 assists in 28 games so far this season.
"It was unfortunate how he went into the boards," said Seidenberg, who waited in the hallway outside the Blackhawks dressing room after the game to shake hands with alternate captain Patrick Sharp.
"I try to be clean," Seidenberg told reporters. "I would never want to hurt anyone."
— The Associated Press contributed to this report
---
---