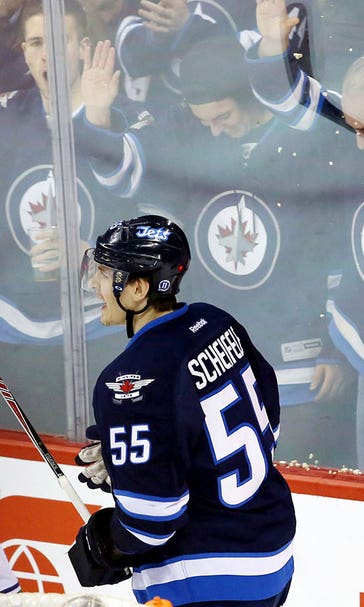 Bettman: Jets' return to Winnipeg could be example for Las Vegas
April 20, 2015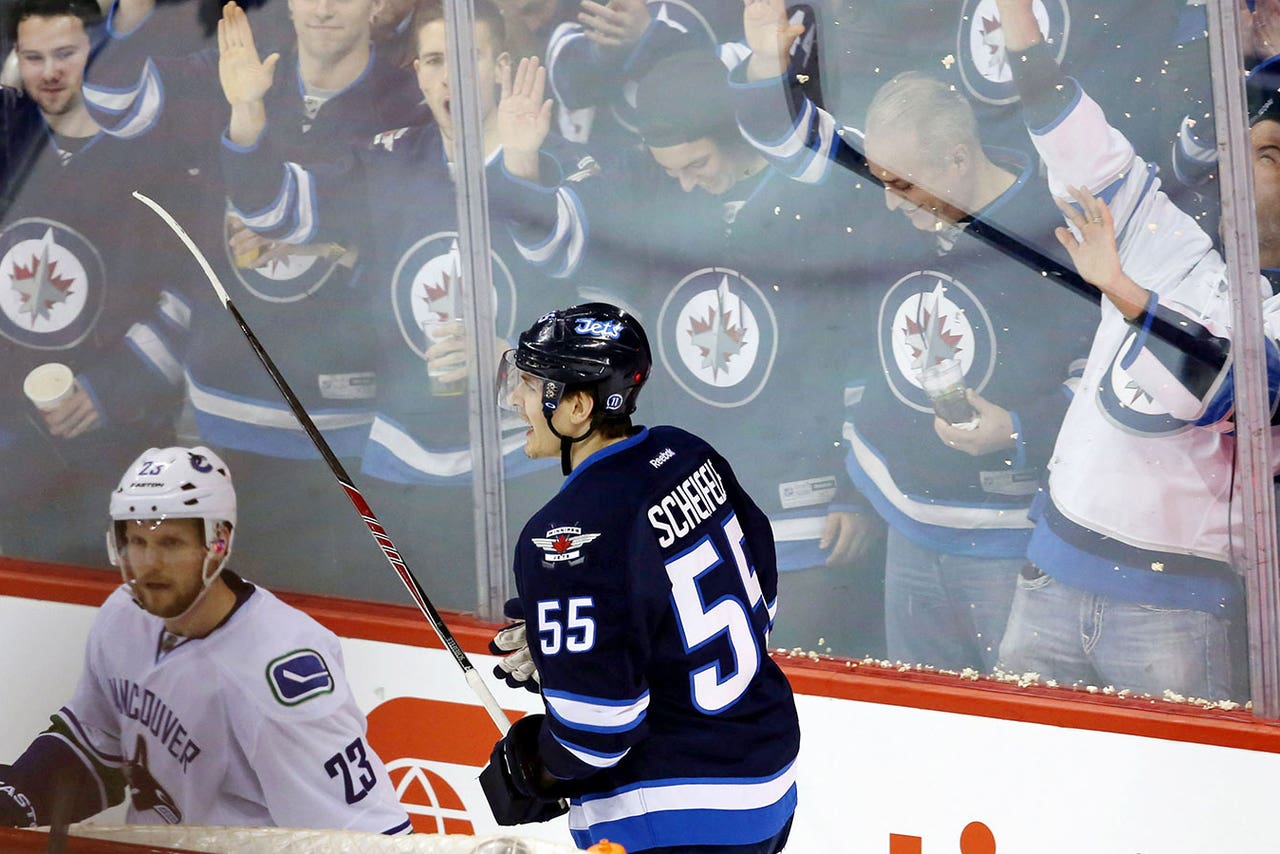 What the True North ownership group has done since getting the Winnipeg Jets from Atlanta could be an example for Las Vegas if the group led by Bill Foley is awarded an expansion franchise.
''I think in terms of introducing a team to a market, whether it's an introduction or a re-introduction, I don't know how anybody could have done it better than the Winnipeg Jets did here,'' NHL commissioner Gary Bettman said Monday night at MTS Centre.
Naturally there are differences between Winnipeg, a city with a tradition of NHL hockey getting a team back in relocation and Las Vegas potentially getting one through expansion.
But what the 2.0 version of the Jets showed is how different kinds of markets can thrive, contingent on the right ownership, arena and fan support.
Ninety minutes before the first Stanley Cup playoff game in Winnipeg since 1996, Bettman said it wouldn't be possible without True North's Mark Chipman and David Thomson, the MTS Centre and fans.
''That's what brought it back together,'' Bettman said. ''That's why when the opportunity presented itself for us to come back, it wasn't an issue. In fact, it was a great opportunity which we're thrilled we took.''
Bettman still isn't committing to doing anything about Las Vegas. Hockey Vision Las Vegas recently moved on from just seeking individual season-ticket deposits to looking for corporate support.
''What I'm hearing is that the season-ticket drive has gone and is going extraordinarily well,'' Bettman said. ''When we get to the (board of governors) meeting in June, I will report to the board as to where things stand based on the expressions of interest and we'll figure out then what, if anything, we want to do.''
That board of governors meeting, along with the general managers meeting, will happen in Las Vegas in conjunction with the NHL awards.
Bettman wouldn't confirm that the Las Vegas season-ticket drive surpassed its goal of 10,000 deposits but said Foley is ''doing very, very well.''
Doing something about Las Vegas is an issue the NHL can tackle in the near future.
On Monday night, Bettman, deputy commissioner Bill Daly and senior vice president and chief legal officer David Zimmerman were in Winnipeg to see Game 3 between the Jets and Anaheim Ducks.
''There's no place else we'd rather be,'' Bettman said. ''I'm here just to witness what I think will be a wonderful, emotional, exciting evening. This has been a night that has been 19 years in the making.''
---
---