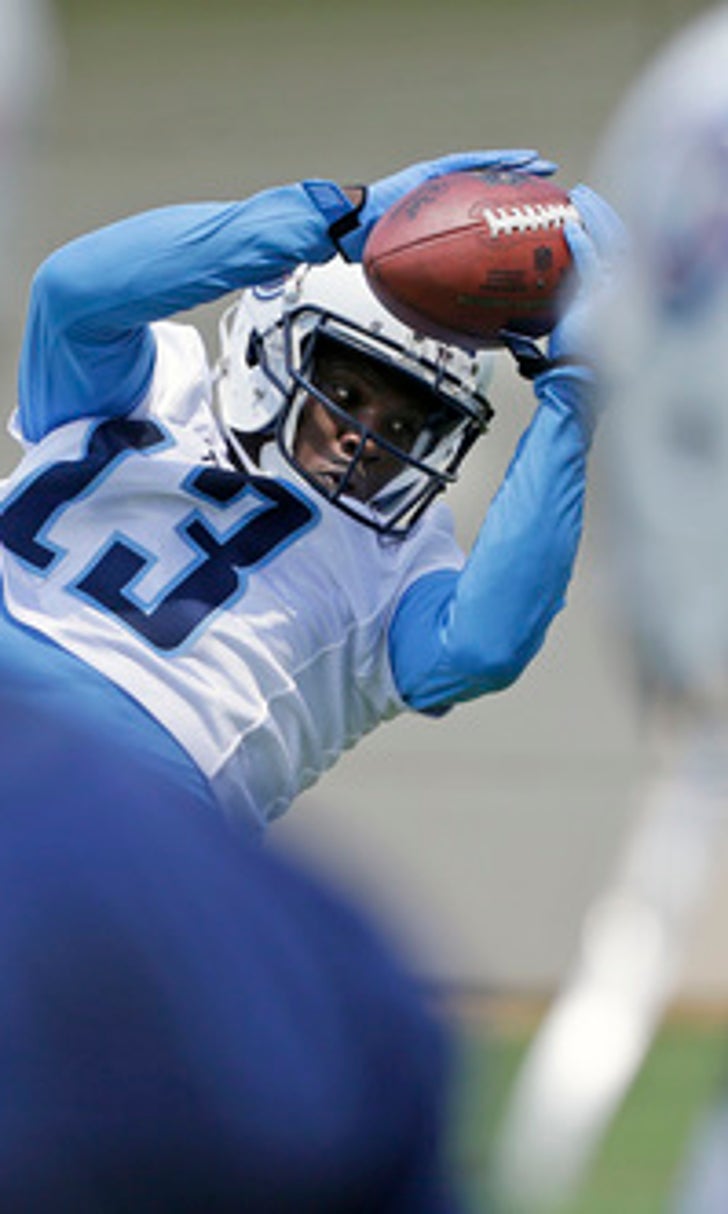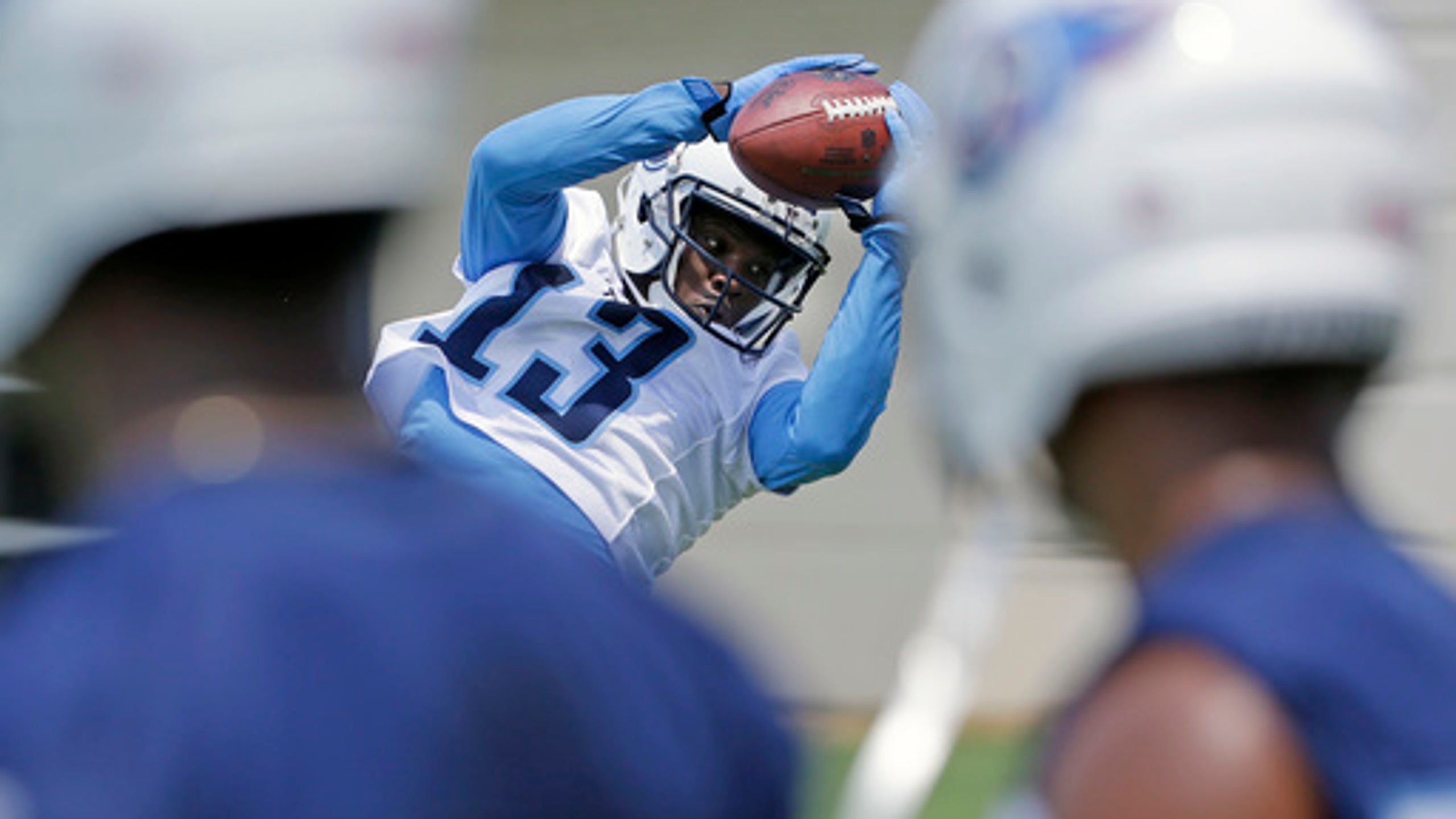 Titans pushing wide receivers to play up to their potential
BY foxsports • June 15, 2016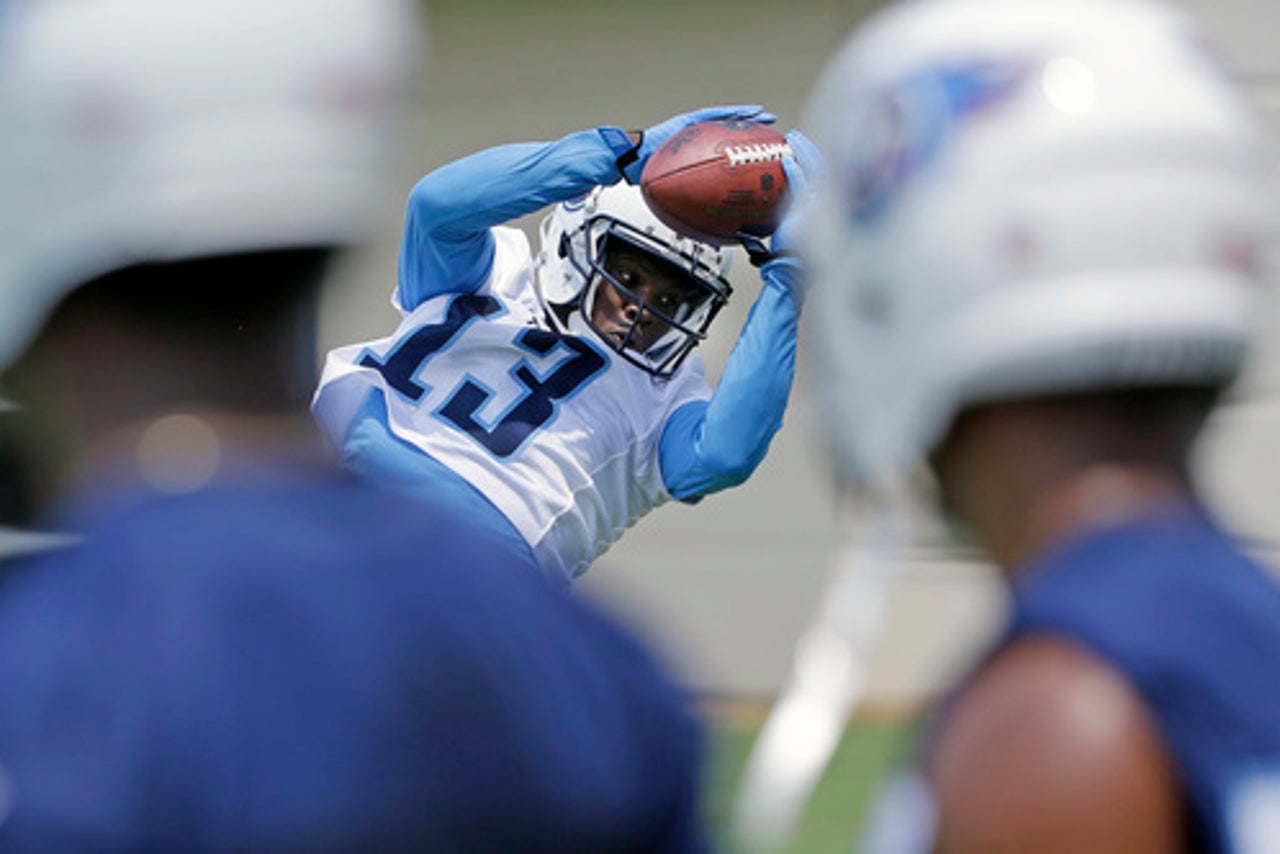 NASHVILLE, Tenn. (AP) Mike Mularkey made it very clear that the Tennessee Titans' wide receivers must play better this season. If they need any added motivation to work harder, they only need look on the field at the rookie working with the first-team offense.
Tajae Sharpe has lined up with fellow receiver Rishard Matthews catching passes from Marcus Mariota. Sharpe had worked his way up through the team's OTAs, and the only player drafted from Massachusetts has stayed with the first-team the first two days of the Titans' three-day minicamp.
Mularkey's goal in playing Sharpe with the first-team offense isn't providing extra incentive. That's only the by-product.
''I think if you're any kind of competitor, that would be a push, something to get me going,'' Mularkey said. ''But he's just been the most consistent, and we're letting guys that have been the most consistent get more reps.''
The Titans want to give quarterback Mariota more help in his second season, and receivers catching more passes would be a big step.
Tight end Delanie Walker led the team with 94 catches for 1,088 yards last season, but Harry Douglas and Kendall Wright each caught 36 passes to lead the wide receivers. Rookie Dorial Green-Beckham, a second-round pick, led the group with 549 yards receiving and four touchdowns.
Wright was limited to 10 games last season because of injuries, while Justin Hunter, a second-round pick in 2013, played only nine before breaking his right ankle. He finished with 22 catches for 264 yards, and Mularkey has talked with the 6-foot-4 Hunter a few times about playing up to his physical abilities where the only person that can cover Hunter is the receiver himself.
Mularkey brought in Bob Bratkowski as his wide receivers coach after having the interim taken off his own job title in January. Offensive coordinator Terry Robiskie also has coached receivers during his career, and Mularkey said Wednesday their receivers have plenty of potential.
''You've seen it in games. Everybody here has seen it in games. I've seen it,'' Mularkey. ''They know what they're capable of. We just need it more consistently.''
That's why Tennessee signed Matthews during free agency from Miami. He caught 43 passes for 662 yards and four TDs. With 10 selections in the draft, the Titans used only one on the position making the 6-2 Sharpe the first pick of the fifth round at No. 140 overall after he led FBS last season with 111 receptions and ranked 12th with 1,319 yards receiving.
Sharpe impressed quickly by running precise routes and showing off hands catching balls.
''He's beyond his years,'' Douglas said of Sharpe. ''He's a rook, but he doesn't play like it, doesn't have the attitude like it. You love to see guys like that, you love to see how hard he works, he grinds. He has a motor, he can run all day, and he makes plays. You have somebody young like that, you want to help them out anyway possible.''
Both Wright, a first-round draft pick in 2012 out of Baylor, and Hunter are in contract years needing to prove they deserve to stick around. Wright said he's just trying to be the receiver that he knows he can be, knowing play speaks louder than words. He caught 94 passes for 1,079 yards in 2013.
So are the Tennessee wide receivers responding to Mularkey's challenge as the offseason program ends Thursday?
''So far,'' Wright said. ''I think we've been consistent for the most part, but nobody's backing down on his challenge. Us as receivers we have to go out there and make the plays so Marcus can keep coming to us and keep catching the ball.''
Notes: The Titans did a lot of pushups Wednesday for penalties. Mularkey said he didn't want to make excuses but the biggest culprit was a player brought in on a try-out basis.
---
Online:
AP NFL website: www.pro32.ap.org and AP NFL Twitter feed: http://twitter.com/AP-NFL
---
Follow Teresa M. Walker at www.twitter.com/teresamwalker
---
---