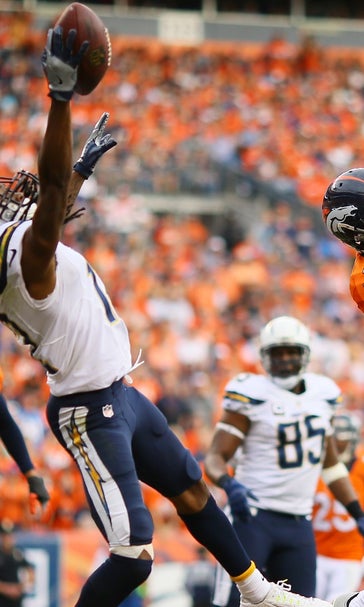 This unreal one-handed grab by Travis Benjamin is catch of the year material
BY Nunzio Ingrassia • November 15, 2016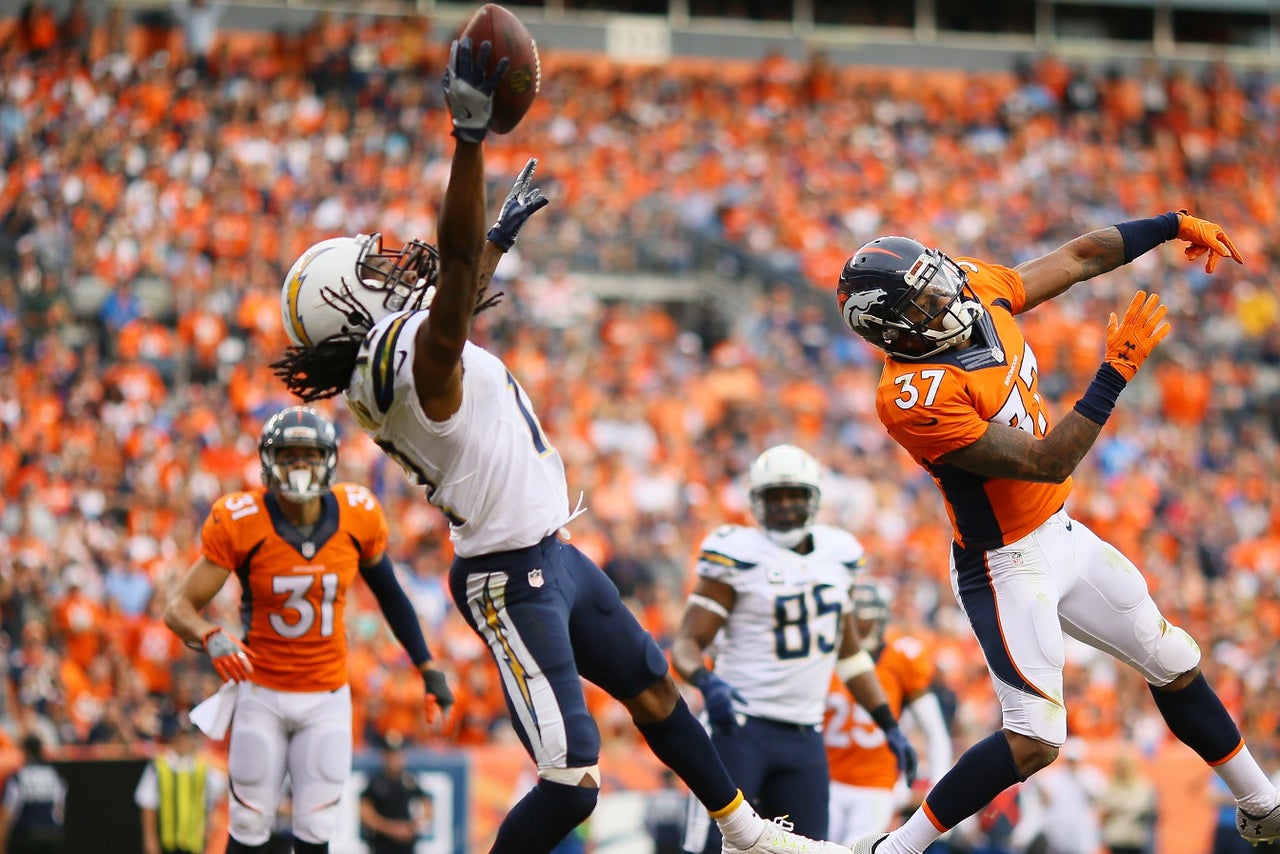 It's gotta be the gloves. How else can you explain this spectacular one-handed grab San Diego Chargers wideout Travis Benjamin hauled in Sunday?
With the Chargers trailing by 10, Philip Rivers threw a frozen rope toward Benjamin, but Broncos cornerback Lorenzo Doss got a fingertip on it, altering the flight of the ball.
Benjamin adjusted to the tip by turning his body, sticking out his right hand and tipping it back to himself for an unbelievable touchdown catch.
That has to be in the running for catch of the year. Bravo, Travis. Bravo.
---
---