Steve Smith explains how working at Taco Bell for four years helped shape his career
BY Cameron DaSilva • January 17, 2017
Steve Smith Sr. officially stepped away from the NFL after this past season, sending in his retirement papers in the most Steve Smith way possible. He leaves the game as one of the all-time best receivers, ranking 12th in receptions and seventh in yards in NFL history.

His rise to stardom didn't come easy, though. He was one of the hardest workers in the league, and that mentality for him began when he was a junior in high school. During an appearance on Adam Schefter's podcast, Smith said he worked at a Taco Bell in California for four years – all so he could pay for his prom.

"I got it originally as a junior in high school because I wanted to pay for my prom. We struggled financially but I helped out around the house. So I got that job to pay for my prom – bought my prom outfit, tickets, all that stuff.
"Then I went to junior college and I worked there through junior college as a cashier. Then in the offseason I worked on Saturday mornings – I got on the bus – I worked there from six in the morning till noon. I worked the drive thru and got pretty good at it. They let me thrive and learn, then obviously I got a scholarship to Utah, so I left."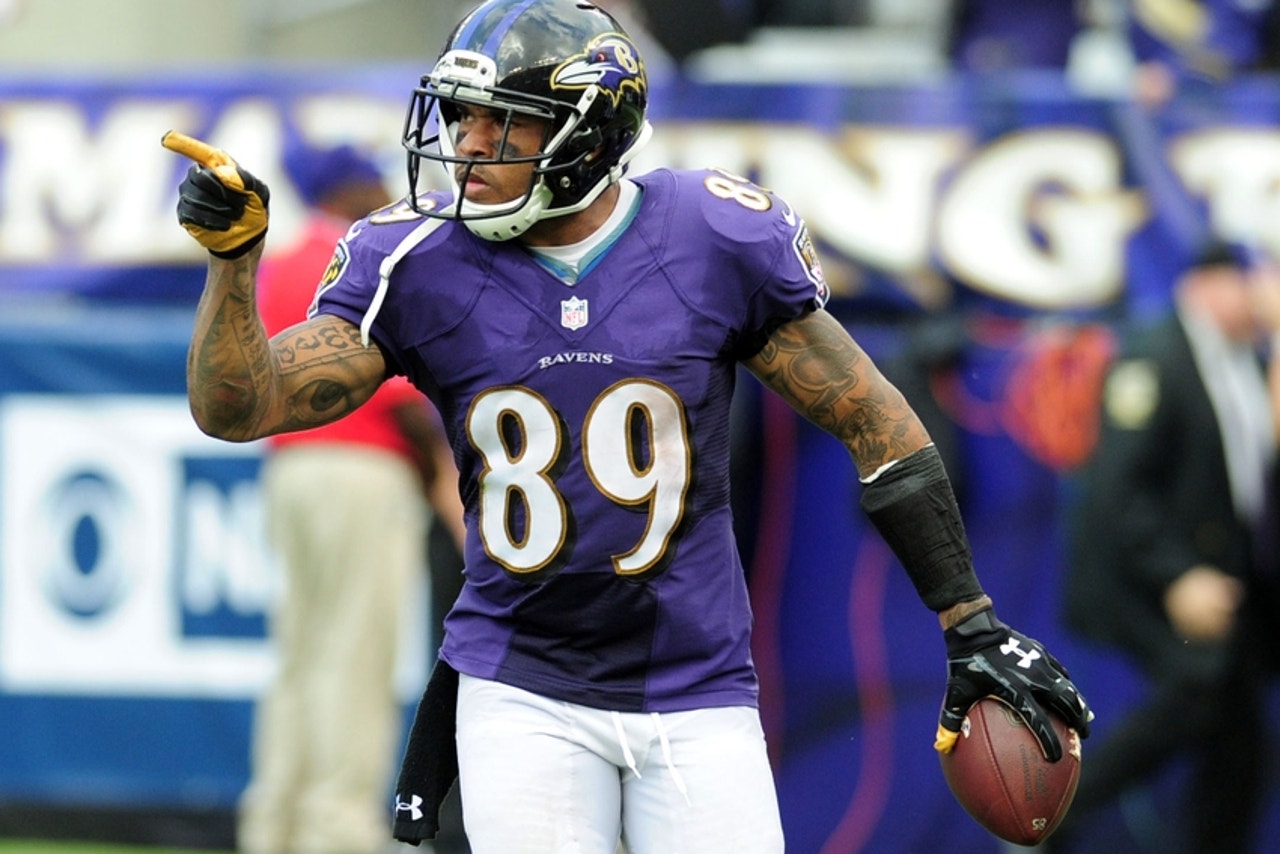 It's not out of the ordinary for a kid to get a part-time job, but Smith believes working at Taco Bell helped shape his future and gave him perspective of just how hard people work.

It impacted his life and showed him that only hard work will allow you to advance in life.

"I learned a lot of hard work that I already learned from my folks, but it gave me perspective of how hard people work. And sometimes the job that you see yourself in and the job you're actually doing, you have to make the best of it. And even in that business, it's a hard business, but with the right path and willingness, you become a manager."
"A lot of people in that business, just like in the NFL, they start their way in the equipment room or as a cashier, and work their way up to scouting or the drive thru and work the line, and eventually become a floor manager and then a regional manager. So a lot of people that work – just like in the league – they work their way up, and the only way you get it is not if you know someone, but with hard work."
---
---