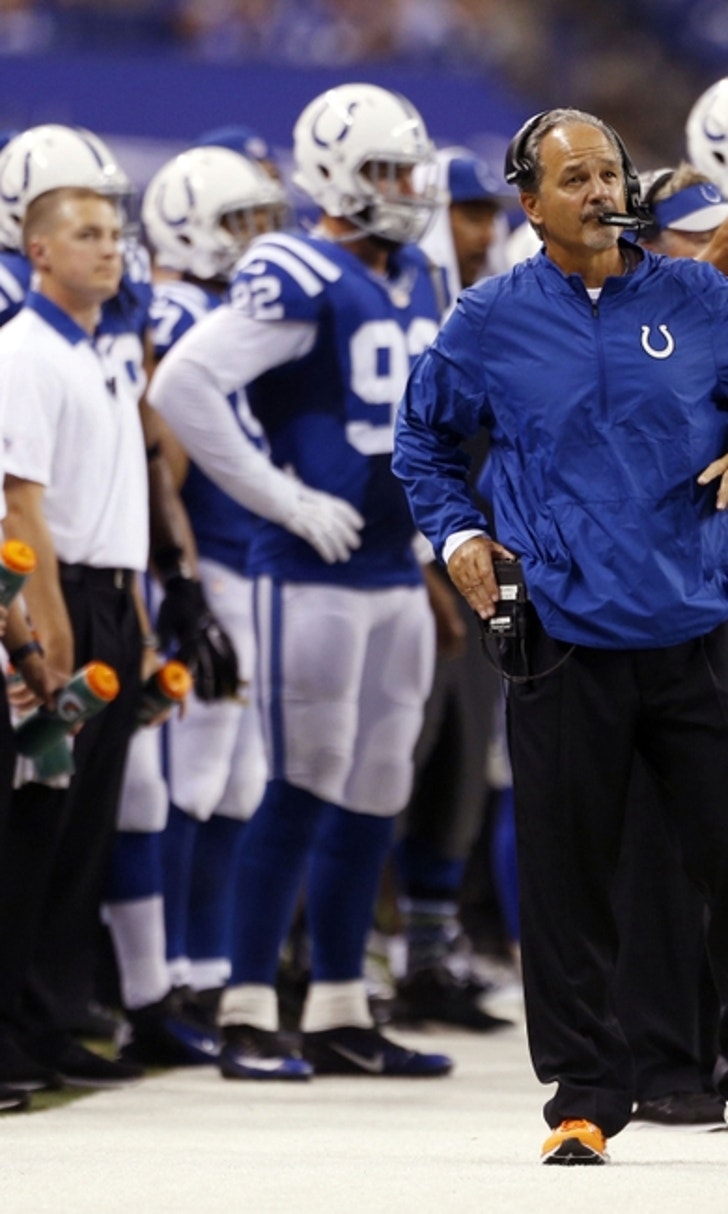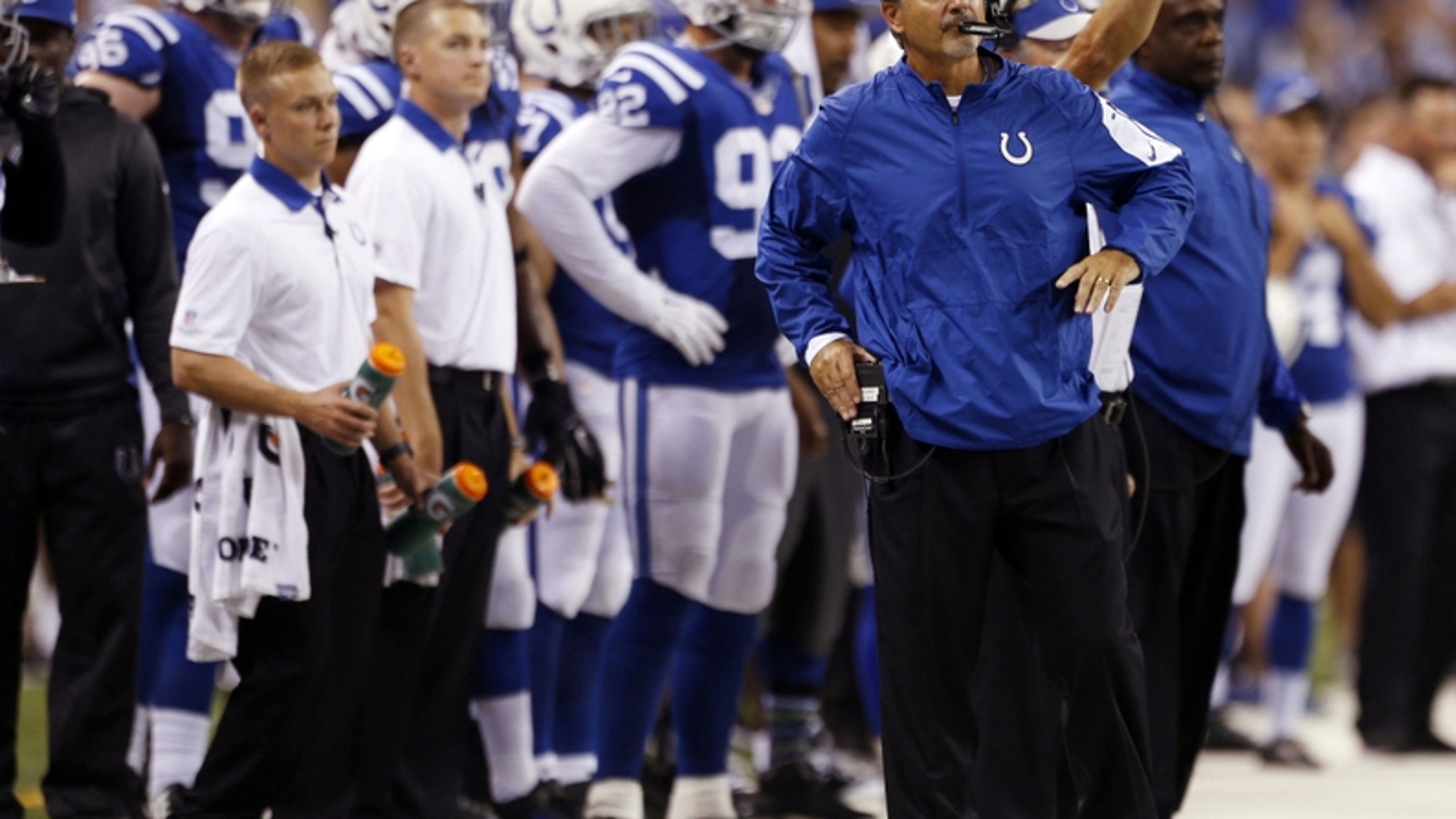 Staying or Going: NFL Head Coaches
BY Fansided and Andrew Hammond/Fansided • December 27, 2016
As we near Black Monday, which NFL head coaches will be getting fired after the 2016 season?About five or six days from now, one of the darkest days of the NFL season comes around. That day is called "Black Monday". It's the 24-hour period where NFL head coaches who have underachieved over the past few seasons find out their fates after another underwhelming season.Thanks to the Buffalo Bills, they've made my job much easier by firing Rex Ryan.So, who's on the chopping block this season? The first name on this list shouldn't surprise you.
Cincinnati Bengals: Marvin Lewis
Marvin Lewis has had too many chances to capitalize on seizing the AFC North crown. Up until this past season, Lewis had led the Bengals to five straight playoff appearances and four AFC North titles. However, his squads have failed to produce in the postseason. Lewis is 0-6 in the playoffs and last season's debacle against the Steelers was more than enough reason to fire him, but Lewis survived. 
However, this past season has been a nightmare for Lewis. In a season where the AFC North took a step back, the Bengals could not make it two straight AFC North crowns. Going from the playoffs to virtually being out of the picture before Thanksgiving, the Bengals need to make a change.
Status: Fired
Dec 11, 2016; Santa Clara, CA, USA; New York Jets head coach Todd Bowles on the sideline during the fourth quarter against the San Francisco 49ers at Levi
New York Jets: Todd Bowles
Todd Bowles was supposed to bring change, but the New York Jets franchise has gotten worse under his alleged leadership. Bowles should not be blamed for all that happened with the Jets. He's not the guy that gave Ryan Fitzpatrick a boatload of money this past offseason. However, when the Jets 2016 ship started to take water and things got tough, the players quit and lacked effort when they had a chance to save their season. 
All of that falls on the coach. You have players like Sheldon Richardson taking to social media expressing their unhappiness, your best player talks about how he doesn't have the desire to play. That's on the coach because he's supposed to help produce in that culture. As much as I wanted Todd Bowles to be successful, he's got to go.
Status: Fired 
Baltimore Ravens: John Harbaugh 
I know what some of you are going to say, John Harbaugh has won a Super Bowl! Andrew get him off this list you idiot!
Well, let's take a look at what he's done since then. Harbaugh has just one playoff appearance in the last four seasons. There's enough there to warrant a firing. One of the biggest factors of what brings Harbaugh's job security into question is the disappointment is the constant underwhelming performances from Baltimore since they've won the Super Bowl.
However, if you fire John Harbaugh then someone will scoop him up. If we're keeping it real here he should've had Super Bowl contenders in the post-Ray Lewis era for Baltimore and he hasn't. I would keep him but you don't want to run into a Mike Shanahan situation. You can't live on one Super Bowl alone for long.  
Status: Keep
Dec 18, 2016; Minneapolis, MN, USA; Indianapolis Colts head coach Chuck Pagano looks on during the second quarter against the Minnesota Vikings at U.S. Bank Stadium. The Colts defeated the Vikings 34-6. Mandatory Credit: Brace Hemmelgarn-USA TODAY Sports
Indianapolis Colts: Chuck Pagano
Chuck Pagano and Ryan Grigson should both be gone. The Indianapolis Colts have gotten worse each season. The AFC South has gotten worse and the Colts have not been able to cash in on it. From bad coaching to bad management, Andrew Luck's best years are being wasted as he continues to get beat up. 
If Jim Irsay really cares about the welfare of this franchise, then he's got to make the move. It will help them out in the long run.
Status: Fired 
Chicago Bears: John Fox 
John Fox inherited bad coaching, bad management and the shackling contract of Jay Cutler. It's pretty difficult for any coach to be successful in this instance. The chances that the Bears make a move would put them in a situation where they might not get the guy they want since other jobs are open.
Chicago can look towards Detroit for a reason why you should stick with a coach, I know that you can't guarantee the same type of result but it's a reason to at least give him a chance. This also means that retaining Fox puts him square on the hot seat starting in 2017.
Status: Keep
Oct 13, 2016; San Diego, CA, USA; San Diego Chargers head coach Mike McCoy looks on from the sideline during the first half of the game against the Denver Broncos at Qualcomm Stadium. Mandatory Credit: Orlando Ramirez-USA TODAY Sports
San Diego Chargers: Mike McCoy
Everybody has been successful in the AFC West except San Diego. Denver has won a Super Bowl and we've seen the resurgence of Kansas City and Oakland. One team is missing in that AFC West group, the San Diego Chargers. With all the issues that are going on with the franchise, success on the field has taken a back seat. 
With just one playoff appearance in four seasons, the Chargers have been bypassed by all three teams in the division and their losses have repeated patterns. They lead in a game going down to the wire and they crumble or they have a chance to win and they crumble. That's on McCoy. For that, he's gotta go.
Status: Fired 
Any other coaches you think need to get the axe?
More from FanSided
This article originally appeared on
---
---