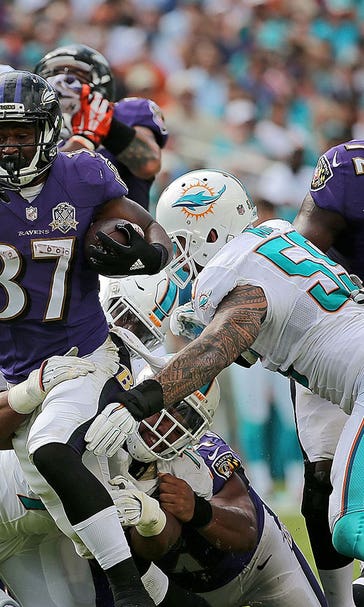 Ravens rookie RB Allen sparkles again in loss to Miami
December 7, 2015

The Baltimore Ravens look like they have a running back in rookie Javorius Allen.
The fourth-round pick out of USC found the end zone once again in his second start in place of the injured Justin Forsett. Billed as a back with big-time receiving ability, Allen once again delivered on that scouting report, racking up 12 catches for 107 yards and a touchdown in Sunday's 15-13 loss to Miami. Allen also added 63 yards on 17 carries and was far and away Baltimore's most productive player on offense Sunday. 
Allen's highlight of the day came on a 41-yard catch-and-run to the end zone that saw him make three defenders look silly. His touchdown last week also came via the passing game, a 13-yarder against Cleveland.
"That's something I've been working on since college, is making the first guy miss," Allen said per the team's official site. "One on one, I'll go with myself over anybody. It's just a reaction. Nothing planned, just a reaction."
"He made the plays in space to make guys miss like that, and to catch the ball the way he did out of the backfield," head coach John Harbaugh said of Allen. "He's really coming on and becoming quite a threat. It's really exciting."
A few more performances like this down the stretch, and it may be hard to keep Allen from ascending to the top of the depth chart heading into next season even with Forsett healthy again.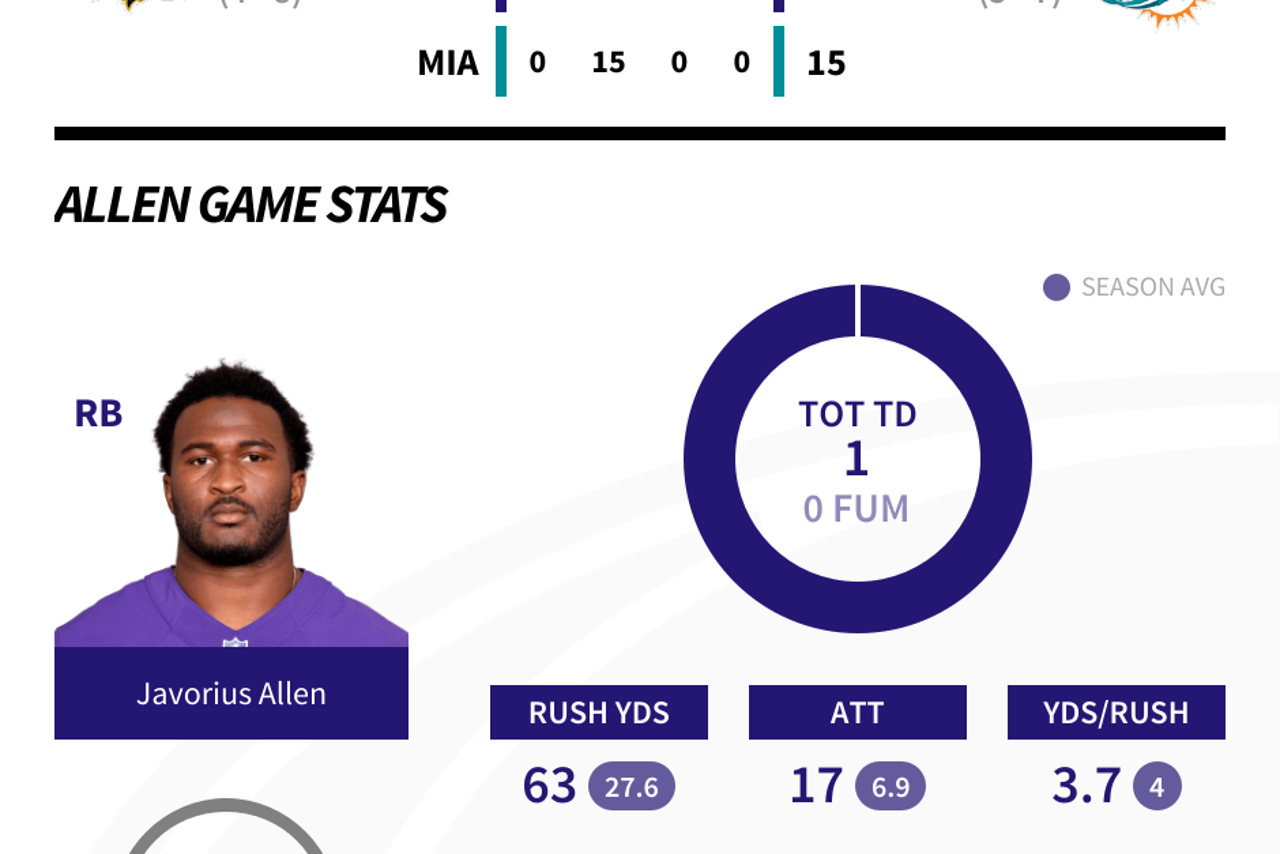 ---
---