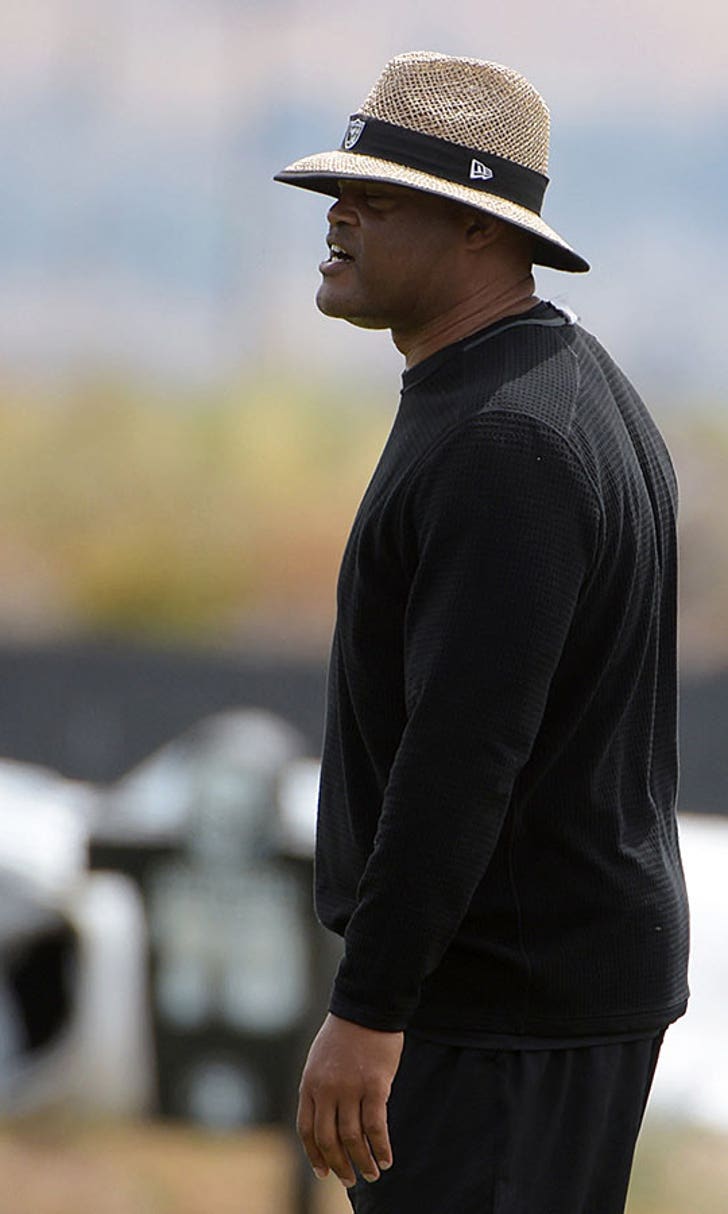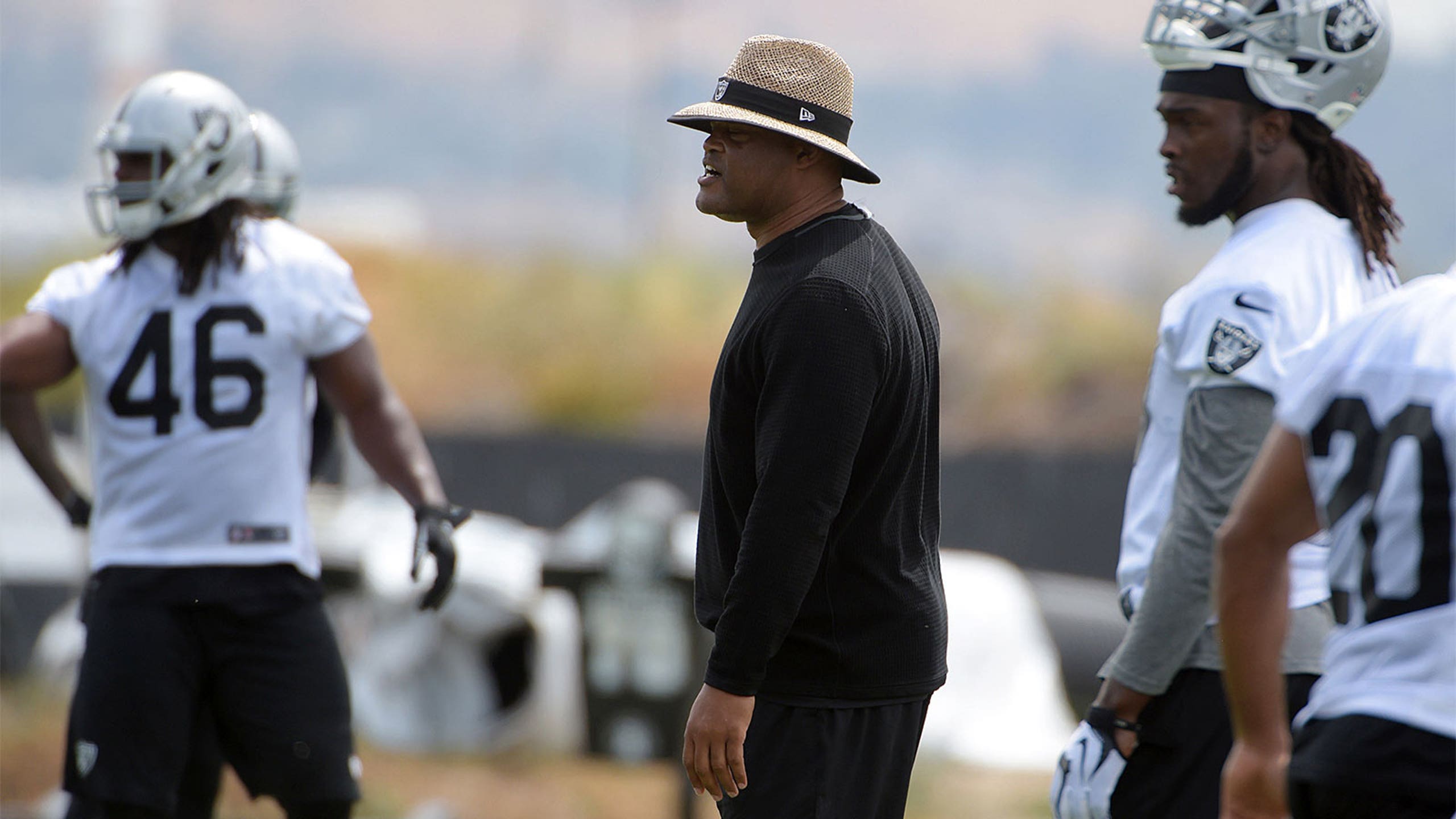 Raiders DC Norton Jr. wants his players to run on 'empty'
BY foxsports • June 17, 2015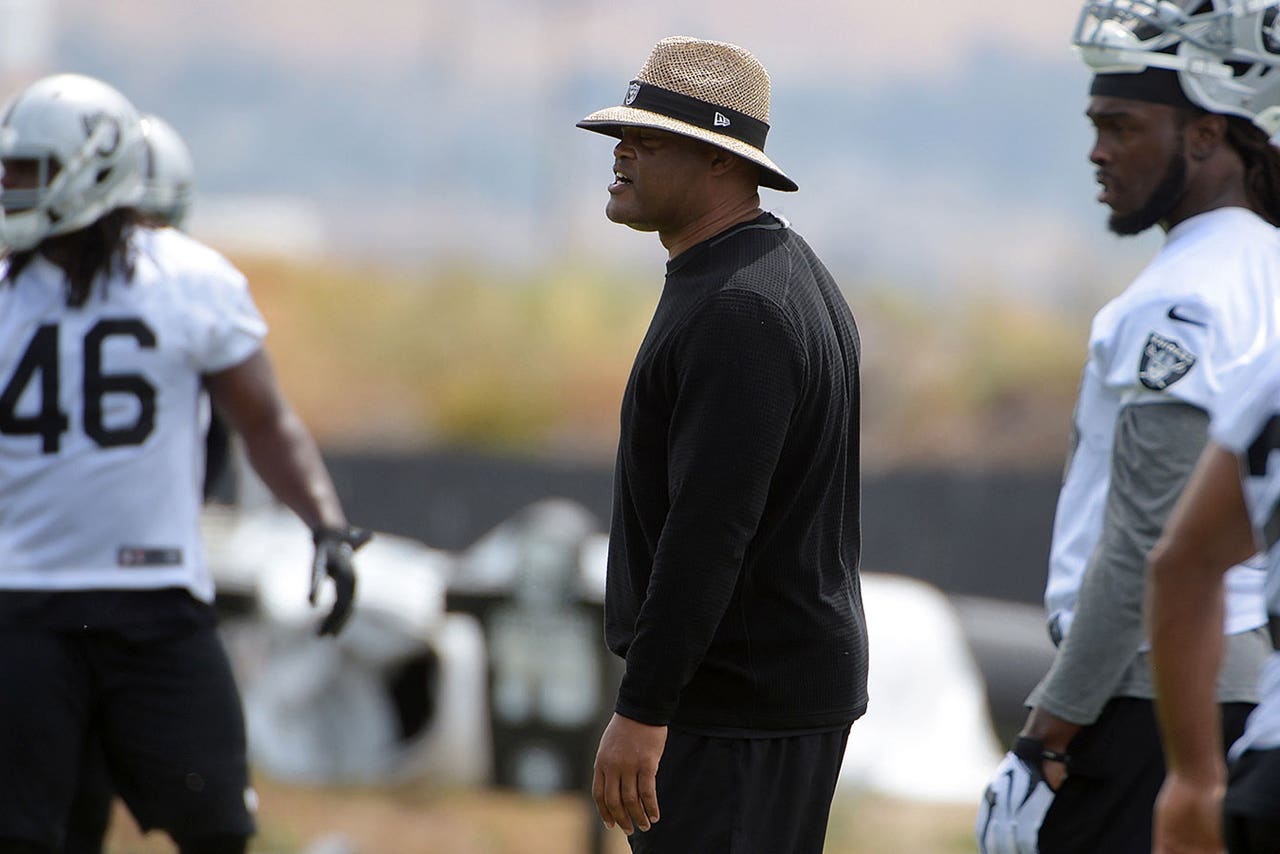 Ken Norton Sr. was a boxer who never backed down from a punch.
Ken Norton Jr., the Raiders' new defensive coordinator, wants to instill that same mindset in his new Oakland players.
"I've coached and played the same way," Norton Jr. told CSN Bay Area. "Early on in my coaching career, I learned that I needed to approach games, practice, meetings the way I played the game – just hard while giving it everything you have. I think the players appreciate that."
Norton Jr.'s intense style is rubbing off on the Raiders. Players have gushed about the energy he brings to practice. For some, it's been tough to match that pace.
That's exactly what Norton Jr. wants. This summer, he'll push his defense to its limit in hopes of recreating the success he had at his last position in Seattle.
"You want to walk away as a player on empty," Norton said. "You want to have nothing left. I had no thoughts of coaching at all… There were coaches along the way that thought I could be a good coach, but I knew as much as I was giving, there would be nothing left. I always felt start on full, finish on empty. I was on empty when I left."
Raiders defenders will soon know that 'empty' feeling -- and Norton Jr. thinks they'll be a better unit for it. 
---
---