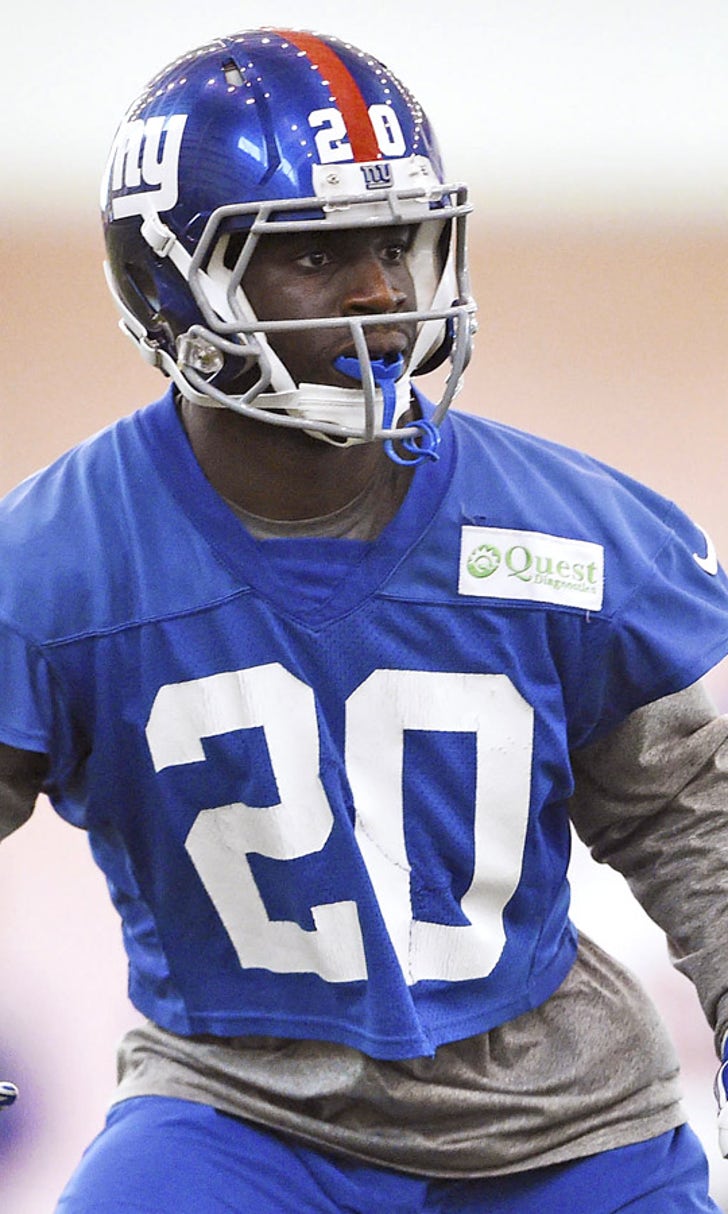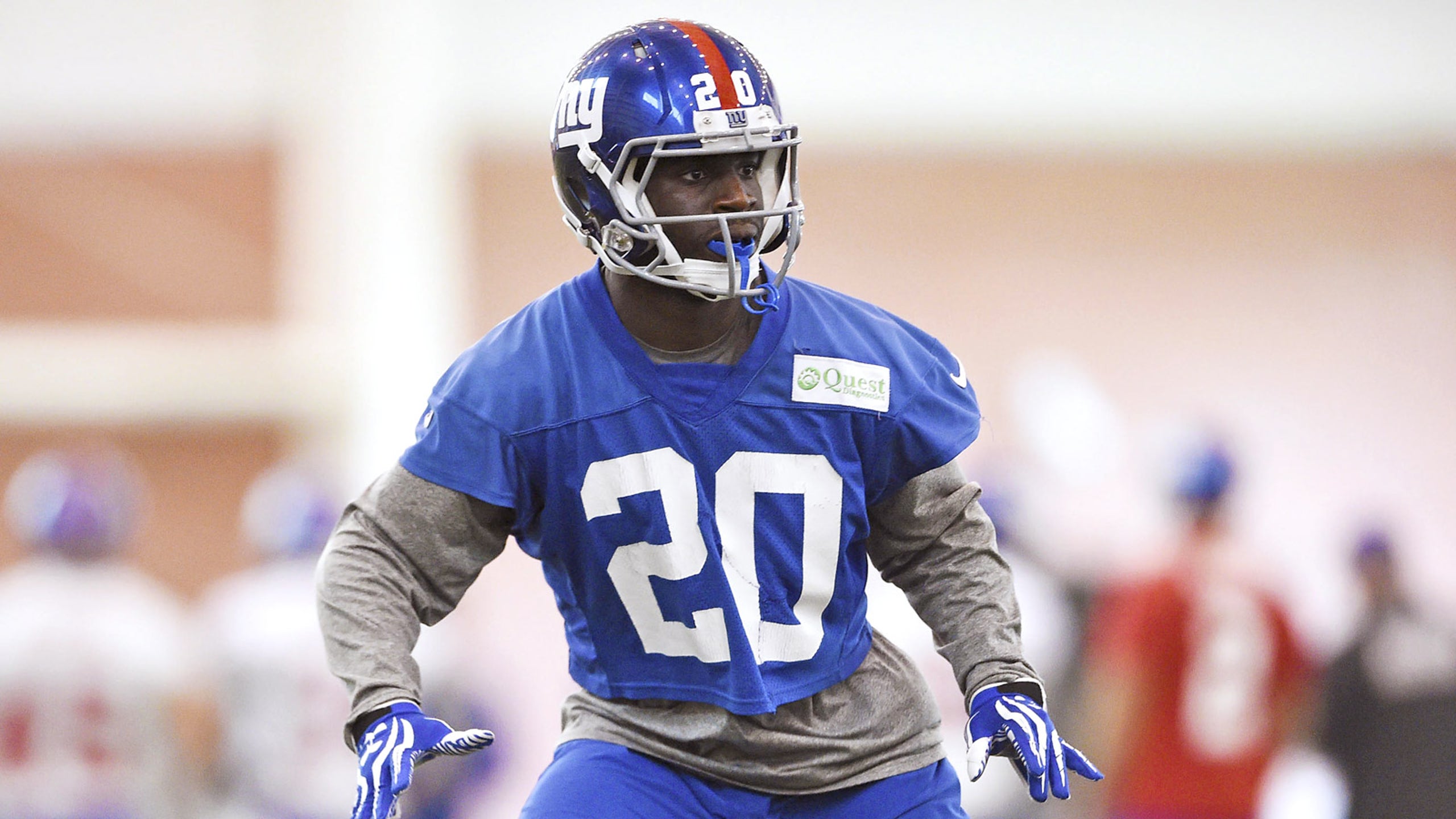 Prince Amukamara working to join NFL's elite CB group
BY foxsports • June 18, 2015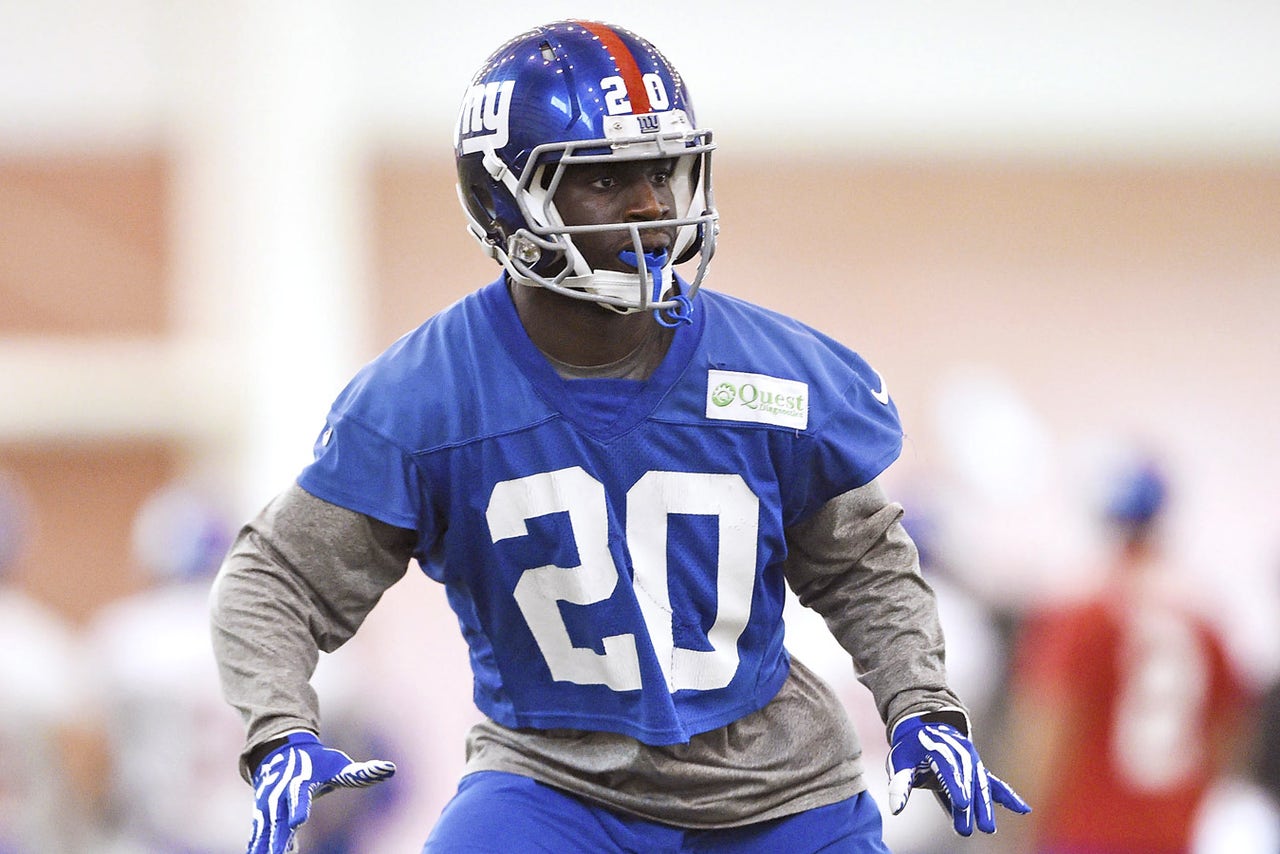 In 2014, New York Giants cornerback Prince Amukamara was having his best season before a torn bicep injury ended it after just eight games. With the injury completely behind him, Amukamara is looking to improve enough to be known as one of the NFL's elite cornerbacks, and he's off to an excellent start. 
During OTA practices, head coach Tom Coughlin pointed out how Amukamara was breaking on passes and forcing incompletions on underneath routes. He carried over his strong play from OTAs to the Giants' mini-camp this past week. He intercepted a pass on both of the first two practices, and he displayed excellent pass coverage throughout both days.
"I definitely feel like I have the potential, but I can't say that I am elite," Amukamara said after one of the Giants' OTA practices, per CBS Sports. "Number one, I don't have the stats to prove it, and two I don't have the money to prove it. Number three, I don't have the accomplishments, the Pro Bowls. It does give me satisfaction, knowing that I know I just have to put it on film so other people know."
Amukamara watches game tape of different elite cornerbacks around the league to learn from them and to get an idea of what he can become.
"I mainly think about that whenever I am watching the top guys, like the (Richard) Shermans, the (Darrelle) Revises, the (Patrick) Petersons, Joe Haden, Vontae (Davis) and (Brent) Grimes," Amukamara told reporters on Wednesday after a mini-camp practice, per Giants.com. "When I see their play, the only thing that is mostly different is the ball production. My main goal is to get my hands on as many balls as I can.
"Ball production is huge not only for me but for the team. It definitely helps me out, but in the main stream of things, it helps the team out. So any time that the DBs can get our hands on the ball, we are going to make the most of it."
Amukamara has racked up just six interceptions through his first four seasons in the NFL. However, he did show signs of improvement in this area in 2014. After totaling just three interceptions in his first three seasons, Amukamara finished with three interceptions through just eight games.
Amukamara is confident that he can finally join the league's elite group based on what he's seen of himself on tape. 
"I see myself doing stuff that I don't think I have ever done before," Amukamara said. "Just showing more emotion and just confident in what I see and what I'm doing out there. I would always say I am ascending. The only thing that stops me is my injuries. I would definitely say I am not going backwards. I think if I was going backwards, I don't think I would still be here."
Amukamara certainly showed signs of becoming a shutdown cornerback in 2014 before the injury. Despite missing eight games, Amukamara finished as one of Pro Football Focus' 25 best cornerbacks overall. In 2015, he will look to build on his start to 2014, and most importantly, he will need to stay healthy. Amukamara has played in all 16 regular season games in just one season thus far in his career.
(h/t New York Giants)
Photo Credit: Steven Ryan/USA TODAY Sports
---
---