National Football League
National Football League
Post-Senior Bowl NFL mock draft
Published
Jan. 29, 2011 12:00 a.m. ET

The Senior Bowl and its week of practices (and prospect prodding) down in Mobile, Ala., helped raise the draft stocks of several seniors, including Nevada quarterback Colin Kaepernick, Boise State wide receiver Titus Young and Cal defensive end Cameron Jordan. Yet, for all the seniors making headlines last week, the first round of the 2011 NFL draft still should be dominated overwhelmingly by underclassmen.
We're a few weeks away from the NFL Scouting Combine, where some relatively unknown wideout could raise eyebrows with a 4.28 40-yard dash (cough, Jacoby Ford), where an offensive lineman from tiny Hillsdale College could outshine his fellow tackles in footwork drills (cough, Jared Veldheer) and where a greatly hyped prospect won't live up to expectations. Quite simply, things still can get turned upside down in Indy. They always do.
But for the time being, we've got to go with what we know.
With Green Bay and Pittsburgh still battling for the Lombardi Trophy (and the 31st and 32nd picks), all but two draft positions are set. Here's the latest look at how I see April's first round shaking out:
1. Carolina Panthers (2-14), Da'Quan Bowers, DE, Clemson: Since he took over as the Chargers' defensive coordinator in 2008, Ron Rivera's defense consistently has been one of the best units in the league. Though many pundits have assumed the Panthers will adopt the 3-4 system Rivera employed in San Diego, Rivera hasn't confirmed anything of the sort. Remember, he is familiar with the 4-3 from his time under the late Jim Johnson in Philadelphia and the Cover-2 from his days running the Chicago defense with Lovie Smith.
After a dreadful 16-touchdown season by the Carolina offense, Panthers fans may be clamoring for a shiny new quarterback or some sort of offensive weapon, but none of the available quarterbacks in this crop is worthy of the top spot. The nation's leader in sacks (15-1/2), Bowers is a beast off the edge. Though this may not wow the local fan base, it's the right pick. I still like him more than everyone else's No. 1, Nick Fairley.
2. Denver Broncos (4-12), Patrick Peterson, CB, LSU: No cornerback ever has been drafted as high as second overall, but then again, there have been few cornerback prospects like Peterson. At 6-feet-1, he's one of the larger cornerbacks you'll ever see, and he has blazing speed. A playmaker on defense and in the return game for Les Miles' Tigers, Peterson could be the heir apparent to the top corner spot in Denver. With Champ Bailey set to become a free agent, his days in Denver could be over.
The offense in Denver, believe it or not, was pretty good in 2010. Tim Tebow appears to be the quarterback of the future, as well. Yet, John Fox has needs all over his new defense. Elvis Dumervil returns from an injury that cost him his 2010 season to add punch to what was a nonexistent pass rush. Adding Peterson as a lockdown corner will help immediately, too.

3. Buffalo Bills (4-12), Marcell Dareus, DE/DT, Alabama: There are plenty of folks in Buffalo — aching for the team's first playoff berth since 1999 — clamoring for a new quarterback to be the face of the franchise for the next decade. But from all the talk out of Bills camp this year, it appears as though Chan Gailey and GM Buddy Nix believe Ryan Fitzpatrick is, indeed, the quarterback of the future in upstate New York.
Kyle Williams — a five-year veteran out of LSU — was a revelation at nose tackle in 2010. The undersized defensive tackle held down the defensive line in Buffalo's 3-4 scheme. Everyone's talking about Nick Fairley after his dominant BCS Championship Game, but I actually like his in-state rival Dareus for Buffalo a bit more. With him fresh off a dominant Capital One Bowl, I could see Dareus getting the nod here over Fairley and being the man for Buffalo, lining up at defensive end in the 3-4. The Bills were last in the league in rush defense last year. No one's running over Dareus — a smart and sound selection for the perennial AFC East doormats.

4. Cincinnati Bengals (4-12), Nick Fairley, DT, Auburn: Though A.J. Green — the top-rated offensive player on my board — is sitting there at No. 4, the Bengals' rush defense appears to be more of a priority than wide receiver. In Jermaine Gresham, Jordan Shipley and Jerome Simpson, Cincinnati already has a nice young core of targets.
The defensive line got one stud in last year's draft in Carlos Dunlap, but struggled throughout 2010. Look for the unit to pick up Fairley, the player whose stock has risen the most this year. Everyone is super high on Fairley, and most have him pegged as the top overall pick. I can see him slipping to fourth overall, where the Bengals will gladly pounce.

5. Arizona Cardinals (5-11), Von Miller, DE/OLB, Texas A&M: Welcome aboard the Von Miller Express. It's moving fast, folks, so get on now. I've been talking Miller up since last year, when he recorded 17 sacks as a junior for Texas A&M, but it appears several of my fellow draftniks just woke up and discovered him this week in Mobile. I've had him as a top-five pick all along, and it appears as though I've finally got some company. He's so versatile that he had a position created for him — aptly called the joker.
He followed up that 17-sack junior campaign with a fine senior season, recording 9-1/2 sacks, 14-1/2 tackles for losses, six batted-down passes, three forced fumbles and two recovered fumbles.
Quarterback is certainly a need in Arizona, but I can't see Ken Whisenhunt & Co. spending a first-round pick on a young gunslinger. Instead, look for the Cardinals to try to acquire a veteran quarterback (perhaps Kevin Kolb, Marc Bulger, Donovan McNabb or Billy Volek) and for Arizona to address its woeful pass rush.
Last year's first-round pick, Dan Williams, came along down the stretch at defensive tackle.
The Cardinals like 2010 rookies Daryl Washington and O'Brien Schofield. Darnell Dockett is locked up for another five years at defensive end, and Calais Campbell appears to be the guy at the other end spot. Insert a premier pass-rushing talent off the edge like Miller, and there's suddenly some tremendous young talent in the Arizona front seven.
Some consider him a bit small for linebacker in the NFL, but he makes up for size with speed and savvy.

6. Cleveland Browns (5-11), A.J. Green, WR, Georgia: The hiring of Pat Shurmur as head coach in Cleveland means the Browns most likely will run a West Coast offense, something perfectly suited for quarterback Colt McCoy. Now, the young quarterback just needs some weapons. Insert the 6-4 Green, the best receiver in this draft, and a guy who can do it all.
In three years at Georgia, Green had 166 receptions for 2,619 yards and 23 touchdowns. There are definite needs on defense and Mike Holmgren has a history of making the most out of receivers taken in later rounds, but Green is just too much of a talent to pass up at No. 6. This is a perfect fit.

7. San Francisco 49ers (6-10), Cam Newton, QB, Auburn: I've read your emails and I've heard your outrage, Niners fans, but I'm keeping Newton as the pick here. He's a sleeping giant in this draft, and though other draftniks seem to like Blaine Gabbert, Ryan Mallett and now even Jake Locker more than Newton, I still think he'll be the guy for San Francisco.
At 6-6, 250 pounds and blessed with great speed and Michael Vick-like athleticism, I still like the controversial Newton more than any other QB in this crop.
Of course, there are obvious question marks; heat surrounding his past, the fact that he ran into trouble at Florida, his comfort in an offense other than Gus Malzahn's spread and only one year spent as a starting Division I quarterback are all red flags. I get all that. But I also think his sheer size and talent, paired with his breakout 2010 campaign, will be enough to persuade Jim Harbaugh that he's the guy for the Niners' future.
Can Newton run a West Coast offense? I don't know. Are we sure Harbaugh even will run a West Coast offense? No. In the end, I think Harbaugh will see a wonderful quarterback prospect that he can mold into an NFL star, Jed York will see a way to make a big splash, and Newton will end up starting under center in NorCal.
As for those JaMarcus Russell comparisons I've been hearing? They're beyond stupid. They're short-sighted and lazy. The two are completely different types of quarterbacks with completely different abilities. The only thing they have in common is . . . well, I'll let Jason Whitlock tackle that one come draft time.
8. Tennessee Titans (6-10), Blaine Gabbert, QB, Missouri: With Vince Young and now Jeff Fisher no longer in the picture in Nashville, there are more than a few questions to be answered for the Titans in the coming months. In addition to the loss of Fisher last week was the loss of longtime defensive-line guru Jim Washburn. For as many needs as the Titans have on defense, the quarterback position is still too much of a question mark to ignore with the eighth overall pick.
Rusty Smith is surely not the long-term answer. I'm not nearly as high on Gabbert as some of the other draftniks out there, and I have him a good distance behind Cam Newton on my big board. But the junior has the size and arm strength that scouts like and could very well wow during his individual workouts. I'm putting Gabbert at No. 8 and to Tennessee for the moment, but that's subject to change.
9. Dallas Cowboys (6-10), Prince Amukamara, CB, Nebraska: The 2010 season didn't go exactly as planned for the Dallas D, as second- and third-tier quarterbacks such as David Garrard, Rex Grossman and Shaun Hill lit up the Cowboys. Cornerback and safety are the most pressing needs on the roster, though some Cowboys fans will be pushing for an offensive tackle here.
Nate Solder out of Colorado is a possibility, but I think Dallas goes with a defensive back in the end. Though he didn't rack up the interceptions in 2010, Amukamara (pronounced ah-MOO-kuh-MAR-ah) lived up to the hype: He was an All-American, Big 12 defensive player of the year and Jim Thorpe Award finalist. He'd be a welcome addition to Rob Ryan's unit.
10. Washington Redskins (6-10), Jake Locker, QB, Washington: Locker?! In the top 10?! Donovan McNabb's certainly not the long-term answer at quarterback in Washington, and few would say Rex Grossman — despite a nice finish to the 2010 season — is, either. The Shanahans — head coach Mike and offensive coordinator Kyle — are going to want a young quarterback that they can groom and who will be ready to play right away.
A four-year starter at Washington who played in a pro scheme under Steve Sarkisian, Locker could sneak into the top 10 and be handed the ball immediately in D.C. in 2011. A strong showing in Mobile last week only boosted Locker's stock, and quite frankly, the young man could end up going even earlier after he wows in his individual workouts. His accuracy is an issue and will have to be worked on. What better duo to work with him than the father-son combo in Washington, D.C.?
11. Houston Texans (6-10), Robert Quinn, DE/OLB, North Carolina: The Texans were 4-2 when linebacker DeMeco Ryans suffered a season-ending injury, and they never recovered from the loss. Houston finished 32nd in pass defense, 29th overall in defense, and missed the playoffs for the ninth straight year. Defensive coordinator Frank Bush is gone, Wade Phillips is in, and here comes the 3-4 D.
Suspended for the entire 2010 season for receiving about $5,600 in agent-related benefits and travel accommodations, Quinn could be a bit of a character red flag. But at 6-5, 290 and with tremendous pass-rushing skills, Quinn should make for a mighty nice fit in the Texans' new 3-4 defensive scheme, either at OLB or DE. He led the ACC in tackles for loss in 2009 and was expected to be a first-team All-America candidate this year. And there are no real character issues here — he's a good kid who made a mistake.
12. Minnesota Vikings (6-10), Ryan Mallett, QB, Arkansas: Though the Vikings have needs all over their offensive and defensive lines, I can't see Minnesota passing on a quarterback such as Mallett if he's sitting there at No. 12. Joe Webb had a nice outing in Philly last season, but he probably isn't the long-term answer as the starting quarterback.
Mallett became just the fourth quarterback in SEC history to throw for 3,000 yards and 30 touchdowns in back-to-back seasons and the third to eclipse 3,500 yards passing in consecutive seasons. He vastly improved his accuracy this year, too. Sure, there are some worries about his footwork, and a public-intoxication arrest on his record won't thrill NFL front offices, but he won't slip out of the top 15. Minnesota, with its young receivers and already solid running game, would be a great place for the former Michigan transfer.
13. Detroit Lions (6-10), Akeem Ayers, LB, UCLA: Ayers has one of the flashiest highlight reels of this draft class, but he was by no means some sort of sack master at defensive end for the Bruins. Since he played defensive end in a college 4-3 scheme, it's been assumed that he'll be a 3-4 OLB at the next level. He very well might be, but I think Ayers makes a lot of sense as a Will (weak side) or a Sam (strong side) in a 4-3 defense, too.
15. Miami Dolphins (7-9), Mark Ingram Jr., RB, Alabama: Any doubts about Ingram's junior season were erased with an unbelievable performance in the Capital One Bowl. Often compared to Emmitt Smith for his running style, Ingram is an every-down back at the next level and the Dolphins always will be a run-first team. Ricky Williams and Ronnie Brown are free agents-to-be, and the Dolphins offense was a weekly horror show this year. Ingram is the top back in this draft and arguably the only running back worthy of a first-round pick in this year's crop. They call that a perfect match.
16. Jacksonville Jaguars (8-8), Rahim Moore, FS, UCLA: The top safety prospect in the draft, Moore could make an immediate impact similar to that of Earl Thomas and Eric Berry in their first years in Seattle and Kansas City, respectively. Moore made 14 interceptions in his three-year career at UCLA, including an NCAA-best 10 in 2009. Jacksonville's safeties were lit up all year long. The Jags struck gold with Tyson Alualu last year; this Pac-10 prospect could be the answer in 2011.
17. New England Patriots (from Oakland, 8-8), Cameron Jordan, DE/LB, California: Perhaps no player had a better Senior Bowl week than Jordan, the explosive 3-4 DE/OLB out of Cal. The son of former Vikings All-Pro Steve Jordan, he'd be an immediate upgrade for the Patriots front seven. Jermaine Cunningham, Devin McCourty, and Brandon Spikes all stepped up and contributed as defensive rookies in 2010. Jordan could be in the lineup right from the start in 2011.
18. San Diego Chargers (9-7), Aldon Smith, DE/OLB, Missouri: San Diego's defense finished the season ranked No. 1 overall but lost coordinator Ron Rivera to Carolina. The Bolts could use another pass rusher from the OLB spot. Insert Smith, one of the draft's more intriguing prospects. Though he played just two years at Missouri and missed some of his sophomore season with a broken leg, Smith was a high-impact player when he was on the field. In 2009, his freshman campaign, he recorded 19 tackles for a loss and 11-1/2 sacks. Smith should make for a nice fit in San Diego's 3-4 defense.
Clayborn didn't have a big senior season, but he often saw double teams throughout the year. A solid pass rusher and a talented run defender, he's considered one of the top seniors in this draft. You know what you're getting in Clayborn — and what you're getting is a whole lot of talent off the edge.
21. Kansas City Chiefs (10-6), Justin Houston, OLB, Georgia: In Eric Berry, Glenn Dorsey, Javier Arenas and Tyson Jackson, the Chiefs already are loaded with top SEC talent on defense. Houston, who waited until the final day before the Jan. 15 deadline to make his early entrant announcement, could be the natural fit to replace Mike Vrabel eventually at the OLB spot in Kansas City. A 6-3, 260-pound pass rushing threat, Houston could join the suddenly unstoppable Tamba Hali to form one of the better young outside linebacker pairs. Houston recorded ten sacks in Todd Grantham's 3-4 scheme in Athens this season.
22. Indianapolis Colts (10-6), Brandon Harris, CB, Miami: The Colts could immediately upgrade their thin defensive backfield with an elite corner like Harris. A top corner prospect and a surefire first-round pick, in my book, I wouldn't be shocked if Harris works his way into the top 15 after a stellar combine performance. Down the stretch in 2010, the Colts relied on career journeyman Justin Tryon at one of the cornerback spots, along with a host of other patchwork pieces. Harris is the third best corner prospect in this draft and could start on opening weekend for Indy.
23. Philadelphia Eagles (10-6), Muhammad Wilkerson, DT, Temple: And here it is — the Peter Schrager "scratch your head" pick of the year. Last year at this time, I was super high on Idaho guard Mike Iupati — putting him in my pre-Combine top 20 — only to get roasted for putting a relative unknown in the first round. Sure enough, Iupati wowed in his workouts, was a first-round pick of the Niners, and was in the starting lineup on opening day.
This year's surprise name could very well be the 6-5, 305-pound Wilkerson. A local kid out of Temple, Wilkerson was a two-time All-MAC selection and the Owls' team MVP this season. He's a run stuffer inside with pass rushing capabilities. Andy Reid loves building from the inside out, and in Wilkerson, he can add depth to a defensive line that was ravaged by injuries last season.
24. New Orleans Saints (11-5), Ryan Kerrigan, DE, Purdue: The Saints may have other needs — defensive tackle, safety and running back to name a few — but Kerrigan is too promising a prospect to pass on at 24th overall. He had an incredible senior campaign and led the nation with 26 tackles for loss in 2010. He had a solid Senior Bowl — beating top tackle Nate Solder on a number of occasions — and solidified his status as a first-round pick. A high-motor guy with a contagious positive attitude, he'll be a great addition to Gregg Williams' defense.
25. Seattle Seahawks (7-9), Jimmy Smith, CB, Colorado: The Seahawks struck gold with their 14th overall pick in last year's draft with safety Earl Thomas, and they are confident their pick at No. 6 last year, Russell Okung, will serve as the left tackle of the future in the Pacific Northwest. The defensive backfield in Seattle still needs a lot of work.
Though there may be some in Seattle hoping to see a quarterback drafted here, the defense was lit up all season long and could be a greater priority. Insert another wild-card pick in Smith, a relative unknown out of Colorado. At 6-2 and 205 pounds, Smith has a big body for a corner but is still plenty fast. He'll add some much needed physicality to a defensive backfield already featuring one future All-Pro lining up at safety.
26. Baltimore Ravens (12-4), Aaron Williams, CB, Texas: The Ravens have gone under a bit of an "Extreme Makeover: Coach's Edition" on defense this season, with coordinator Greg Mattison leaving Baltimore to join Brady Hoke's staff at Michigan and secondary coach Chuck Pagano getting the gig as the new defensive coordinator.
Pagano got tremendous production from Chris Carr and Lardarius Webb at the cornerback spots in 2010, but likely would love another talented playmaker at the position. A two-year starter for Mack Brown and Will Muschamp at Texas, the 6-1, 195-pound Williams is a physical cornerback with deceptively fast speed.
He's a skilled tackler who rarely gets beaten deep. The Ravens suffered an epic collapse in the second half of their divisional round loss in Pittsburgh. With Antonio Brown's third-and-19 reception still fresh in everyone's memory, few fans would argue with their 2011 first-round pick being spent on a corner.

27. Atlanta Falcons (13-3), Mike Pouncey, G/C, Florida: Though his brother Maurkice was always viewed as a far superior pro prospect than Mike is this year, I still have Pouncey as the top interior offensive lineman in this draft class. Atlanta had a dazzling season cut short by a red-hot Packers offense and some guy named Rodgers playing in the zone.
The immediate reaction to such a loss might be to draft defensive backs by the dozen, but plucking a starter at either guard or center might make more sense. Pouncey was expected to be the buzz of Mobile, but he unexpectedly bowed out of the Senior Bowl and its practices prior to last week. I still think he finds his way into the bottom third of the first round.

28. New England Patriots (14-2), Anthony Castonzo, OT, Boston College: With Oakland's first rounder, this one, and the Panthers second-round selection, New England has three of the first 33 draft picks this year. Not bad for a team that finished 14-2. The offensive line, though solid all season long, could use some younger legs. At 6-7 and 310 pounds, Castonzo is a local kid who excelled for four years at B.C. Castonzo started as a freshman in 2006, protecting Matt Ryan in Chestnut Hill as a freshman, and only got better as the years went on. A 53-game starter in college, he fits the Belichick mode to a T. There may be a push from the fans to grab a running back or receiver with this pick, but I can see Belichick grabbing one with that 33rd pick, instead.

29. New York Jets (11-5), Corey Liuget, DT, Illinois: Kris Jenkins went down with a season-ending injury in the first game of the season against Baltimore, and Sione Pouha did a formidable job filling in for the remainder of the year. Liuget, a relative unknown at the moment, should climb into the first round by April. Whether played as the NT or the DT in the Jets defense, the 6-3, 310-pound, three-technique defensive lineman could add some much needed depth to Rex Ryan's defensive line. He had an outstanding showing in the Texas Bowl and should end up being a late first-rounder.

30. Chicago Bears (12-4), Derek Sherrod, OT, Mississippi State: After giving up nine sacks in the first half of a Week 4 loss to New York, the Chicago offensive line found itself and improved as the season went on. Mike Tice deserves some sort of medal for the work he did with that crew over the second half of 2010. Though they certainly came along down the stretch, there's still plenty of work to be done. Insert the always reliable Sherrod. Sherrod helped pave the way for a Bulldogs rushing attack that averaged 227.6 yards per game in 2010. He's a road paver who can play all over the line. If Sherrod is still hanging around at No. 30, it's a solid pickup for the Bears.
31. Green Bay Packers* (10-6), Gabe Carimi, OT, Wisconsin: No one within fifty miles of the city of Green Bay is even close to thinking about the draft right now, but they no doubt will be the Monday after next Sunday's Super Bowl. Chad Clifton opted to re-sign last offseason and now will play in the first Super Bowl of his career, but he won't be around for much longer. I'm not sure Bryan Bulaga, last year's first-round pick, is the long-term answer at left tackle, either. If Bulaga stays put on the right side of the line, the 6-7 Carimi, a star for the beloved Badgers, is a very intriguing option to man the left. Bulaga and Carimi — two road-paving Big Ten maulers — serving as the bookends on the Green Bay Packers offensive line? Yeah, that sounds about right.
32. Pittsburgh Steelers* (12-4), Tyron Smith, OT, USC: Flozell Adams bounced back from being cut by the Cowboys in April to start at tackle for the AFC champion Steelers this year. It's been a great story, but he's obviously not the long-term answer. Both Trai Essex and Willie Colon are free agents, there have been injuries all over, and the long-term depth at left and right tackle is thin. Some have Smith, an All-Pac-10 performer as a junior, listed as their top offensive lineman in this draft. He very well might be, but I think there's still a bit of a learning curve. Ending up in Pittsburgh at this spot sounds about right.
* denotes order of final two draft positions has not yet been determined.
The Next 20
1. J.J. Watt, DE, Wisconsin
2. Mikel LeShoure, RB, Illinois
3. Phil Taylor, DT, Baylor
4. Jerrel Jernigan, WR, Troy
5. Drake Nevis, DT, LSU
6. Stephen Paea , DT, Oregon State
7. DeAndre McDaniel, Safety, Clemson
8. Jonathan Baldwin, WR, Pittsburgh
9. Daniel Thomas, RB, Kansas State
10. Torrey Smith, WR, Maryland
11. Randall Cobb, WR, Kentucky
12. Jurrell Casey, DT, USC
13. Ras-I Dowling, CB, Virginia
14. Marvin Austin, DT, North Carolina
15. Jason Pinkston, OT, Pittsburgh
16. Kyle Rudolph, TE, Notre Dame
17. Jeremy Beal, OLB, Oklahoma
18. Rodney Hudson, OG, Florida State
19. Martez Wilson, LB, Illinois
20. Titus Young, WR, Boise State
---
---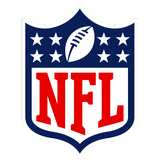 Get more from National Football League
Follow your favorites to get information about games, news and more
---