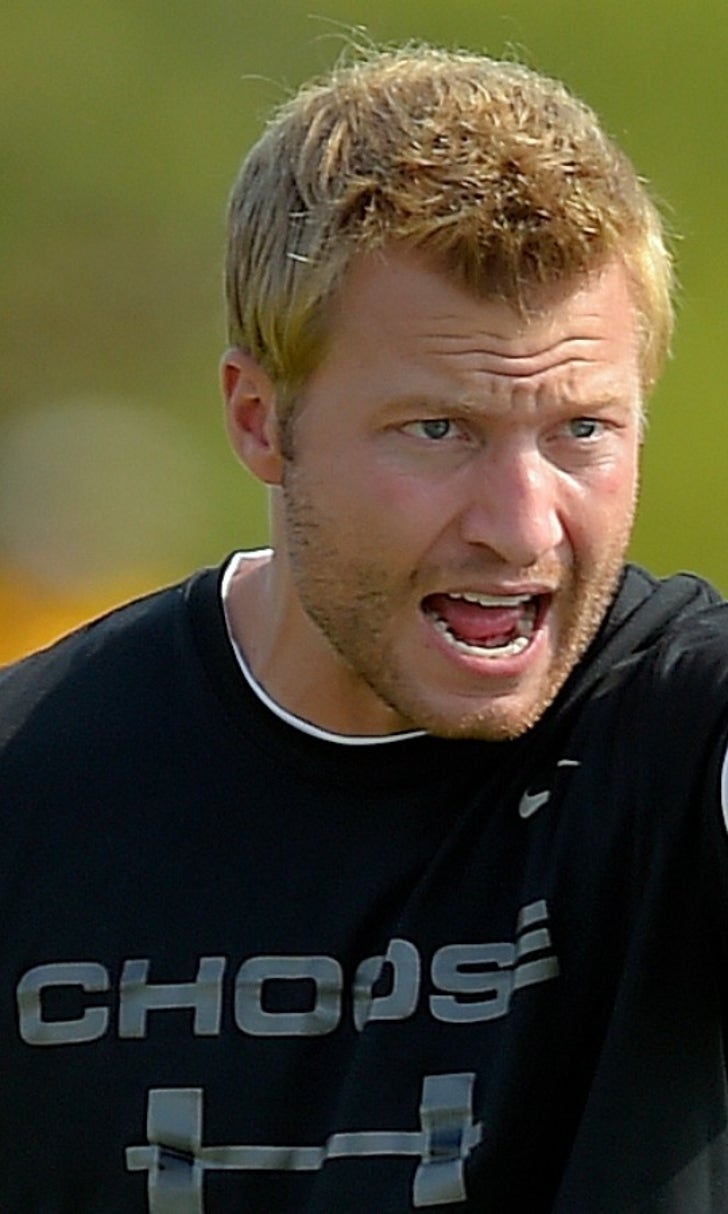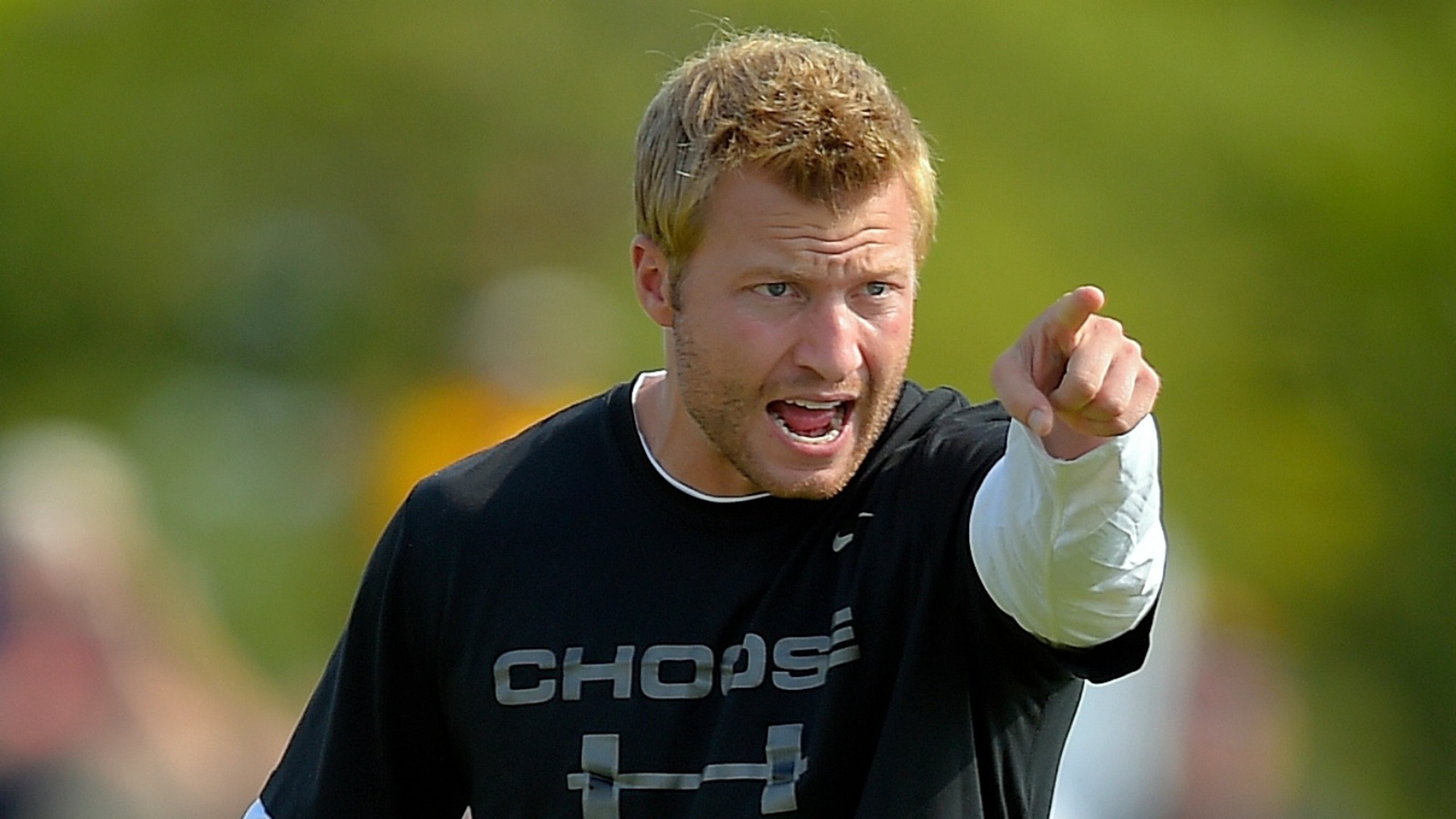 Meet the guy who could become the youngest coach in NFL history
BY Peter Schrager • January 12, 2017
Could a 30-year-old really be the next head coach of your team? The answer, amazingly enough, is yes.

Redskins offensive coordinator Sean McVay may not be the belle of the ball during this year's coaching hiring season (that would be the onetime wunderkind who's still a wunderkind but now an older, wiser, gentler wunderkind named Josh McDaniels), but he's certainly at the dance, ready to waltz. With an interview already lined up in Los Angeles and possibly with San Francisco and other teams next, it's time to get to know the 30-year-old (he'll be 31 later this month) who helped (maybe) make Kirk Cousins a $20 million man.


If you listened to 49ers owner and CEO Jed York's press conference Monday, you may have notice that he noted the exemplary working relationship between legendary San Francisco coach Bill Walsh and John McVay. Sean McVay is the grandson of John McVay, the longtime 49ers general manger, and is a football lifer -- even if that life is half the amount of years some of his coaching cohorts have under their belts.

A college wide receiver and kick returner at Miami of Ohio, he had chops as a player but immediately went into the coaching world post-graduation. He took the unorthodox route, too. McVay started off as a junior guy on Jon Gruden's staff in Tampa Bay with the Buccaneers and then went with Jon's little brother Jay to the Florida Tuskers of the short-lived United Football League as a wide receivers coach. From there, he moved to D.C., where he was the assistant tight ends coach under Mike and Kyle Shanahan. Gruden got the head coaching gig in Washington and elevated McVay to run the tight ends group — a unit that included vocal veteran and team leader Chris Cooley --- and he was quickly promoted to offensive coordinator, and ultimately the play-caller, for one of the league's most dynamic offenses. That's a lot of coaching, coaching influences, and experience in eight years. The resume is there.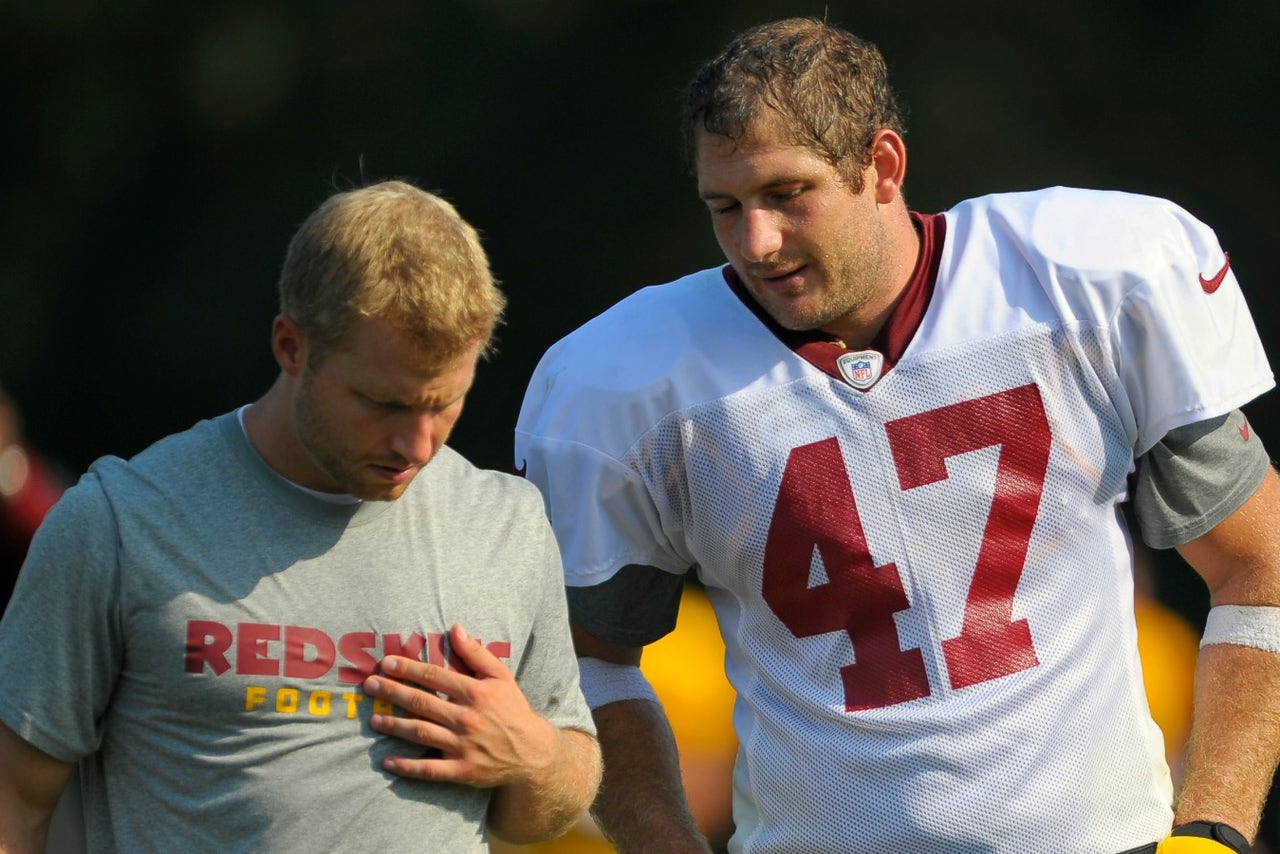 But the dude is 30.

THIRTY!

The age thing could be a roadblock this year between McVay a coveted head-coaching gig. Hell, he knows that. But the veteran leaders of his team seem to respect and listen to him. They see him as a coach; like they would someone in their 40s or 50s. Our crew on NFL Network's "Good Morning Football" had Redskins tight end Vernon Davis — 35 years old and no stranger to coaches both young and old — on the show as a guest and he raved about his OC. Same with Washington wideout Pierre Garcon. Same with Bill Callahan, the former NFL head coach and now the man running the offensive line in Washington. The buzz around the league is that he's Gruden Part II. Not Jay, but Jon. Young, hungry and a tireless football guy. 4 a.m. in the office game planning, watching tape, concocting plays at all hours of the night, all about ball — that whole deal.

But even Jon Gruden wasn't 30 when the Raiders hired him as a head coach. McVay is four years younger than Gruden was when first handed the keys to a franchise.

At age 31 years and 8 months, Lane Kiffin was the youngest head coach ever hired by an NFL franchise. And that ended horribly in Oakland. The aforementioned McDaniels was 32 when he was hired by the Broncos in 2009, and that didn't end much better.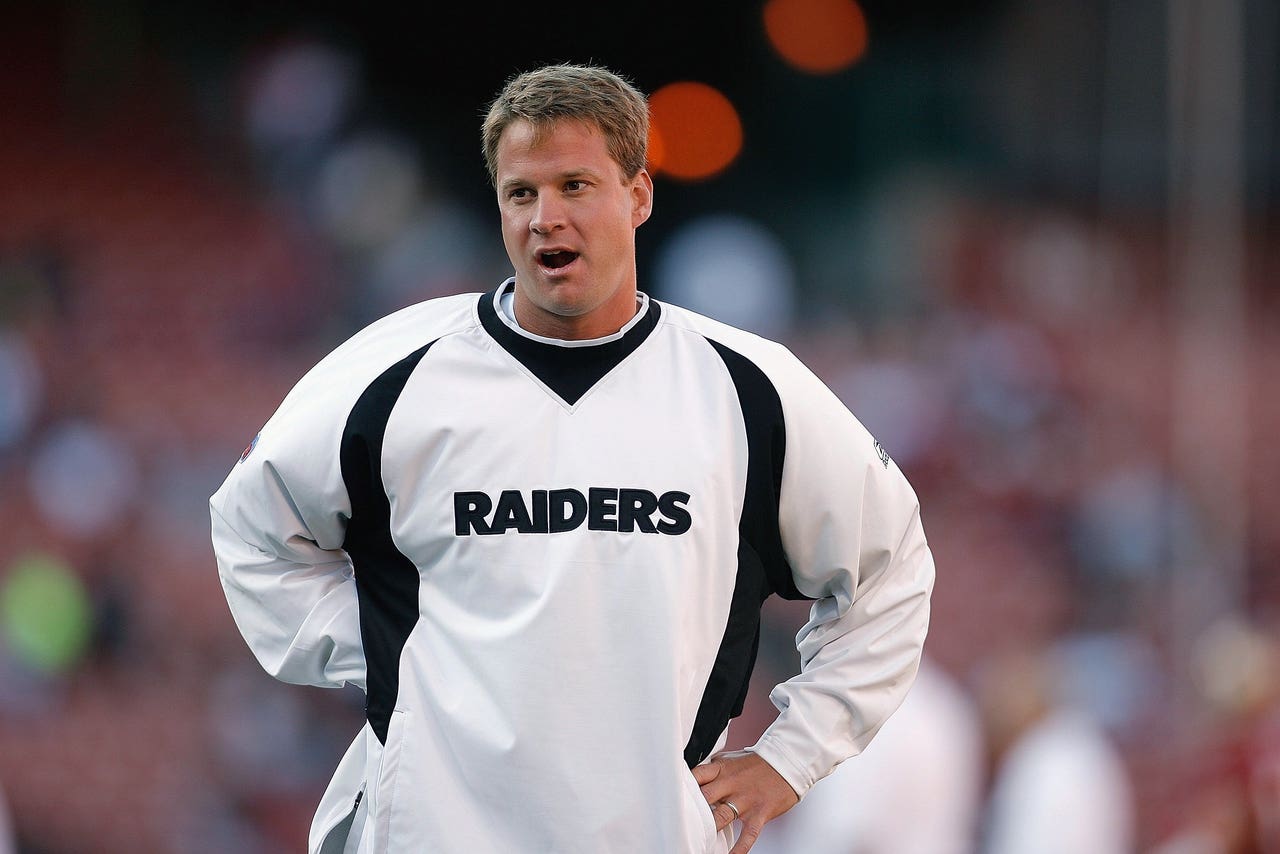 But Gruden was successful. John Madden was only 32 when Al Davis gave him a shot, and that worked out well, too. Mike Tomlin and Bill Cowher were just 34 when they got hired in Pittsburgh.

The influences of Walsh and Jon Gruden are real, but so are those of his grandfather, Callahan, John Wooden (McVay often preaches the tenets of the Pyramid of Success) and Vince Lombardi (based on our many FOX production meetings, he is a football history junky).

Is 30 too young to be an NFL head coach? Maybe. Then again, Dick LeBeau is running an NFL defense at age 79.  Perhaps in this profession, age really is just a number. Can you coach? Do players respect you? It seems that, not your years on this Earth, should matter most.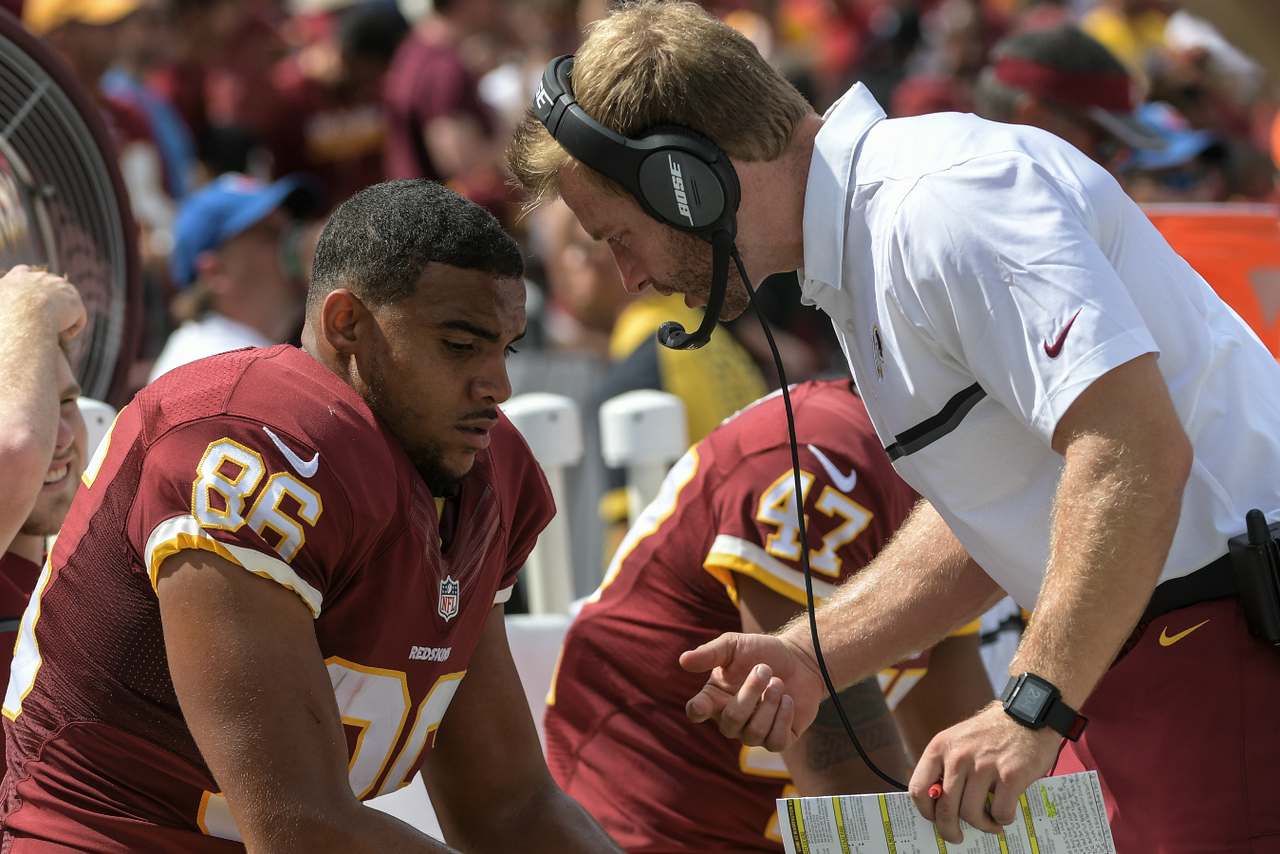 One team already has requested to meet with McVay for a head coaching interview. More, including the 49ers, could follow. I've covered this league for a long time. With power agents and coaching trees and years of jumping through hoops, getting in the room — not teaching the sluggo seam route or devising a defensive scheme — is the hardest part of landing a head coaching gig.

Once McVay is there and on site in these buildings this week, it'll be on him to convince those teams' owners, general managers and presidents that he is, in fact, the guy to be their next head coach.

All 30 years of him.



 

 

 

 

 

 

 
---
---