Josh Norman plans to subvert NFL rulebook with a new beer-themed celebration
BY Brett Smiley • November 15, 2016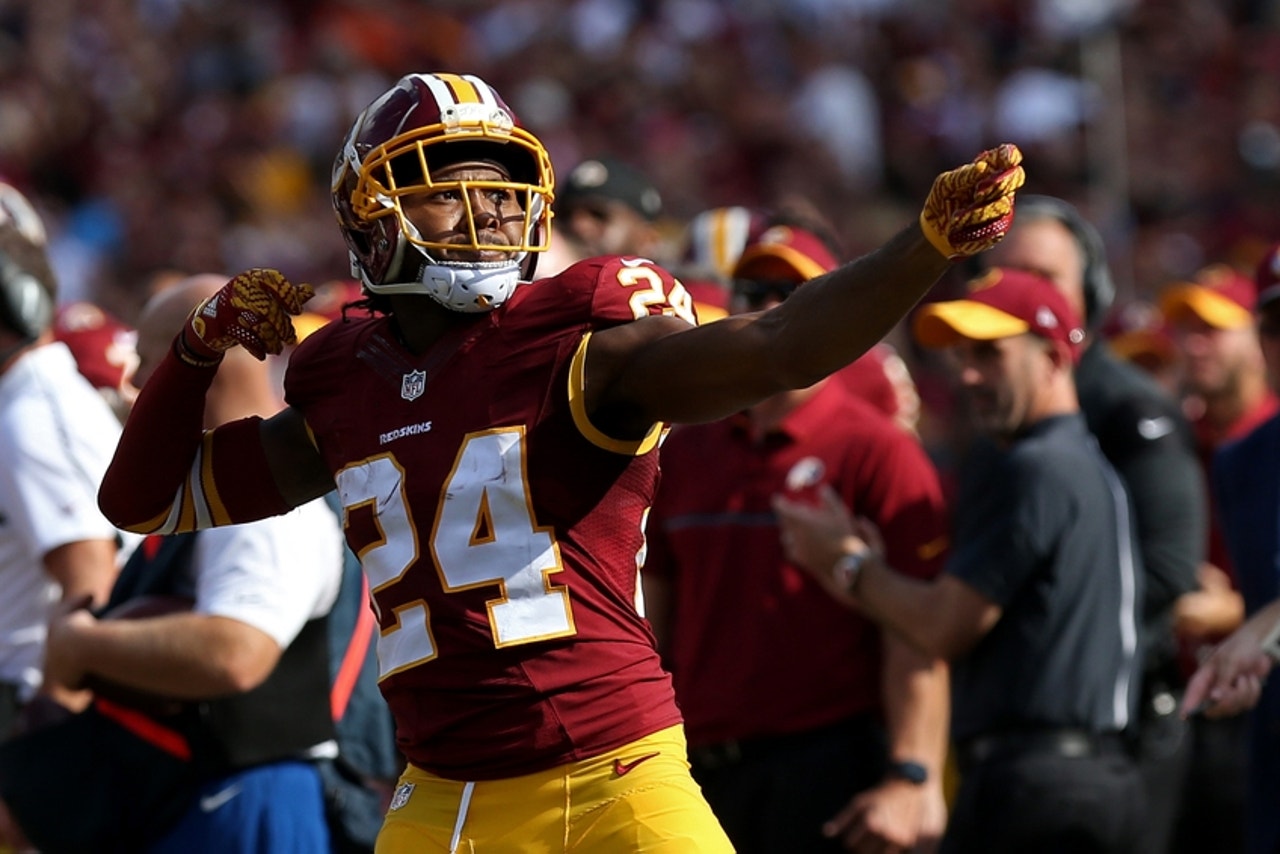 Washington Redskins cornerback Josh Norman recently caught a $9,000 fine from the NFL for celebrating an interception against the Cleveland Browns by "shooting a bow and arrow."
It will only lighten the wallet a tiny bit for a guy who signed a contract with $50 million guaranteed in April. Meaning he's not deterred from tweaking the "No Fun League" for its newfound focus against excessive-celebration penalties by attempting to find loopholes in the league's rulebook.
In an interview on Thursday with For The Win, Norman revealed that he had one such idea and it involves pumping a keg.
"Since they sell beer on TV while kids are watching it, I'm thinking I might open a keg on the field, and I'm going to drink it on the field. And I don't see that being on the rule book," Norman said.
And if not enough people are yet aware of the planned stunt, should he have reason to celebrate when Washington visits Detroit on Sunday, he'll make it clear.
"If they don't [get it], I'll explain it afterwards," Norman said. "I was kind of like, if they're doing that, then why can't my celebration be legal? I mean, you're selling ads on TV, so why can't my celebration be legal? It's a catch-22, man. These guys are serious."
Norman is kidding himself if he won't draw a penalty, especially after effectively daring the league by discussing it in advance.
Love it or hate it, it wouldn't be long before a referee throws a yellow flag for "prolonged or excessive celebrations or demonstrations by an individual player" or even for "using baiting or taunting acts or words that engender ill will between teams." Norman will not win any battle of rule interpretation.
The 28-year-old's position is reminiscent of another outspoken, Pro Bowl cornerback's: Richard Sherman, who in 2014 called the league hypocritical for its policy against player endorsement of alcoholic beverages. He had a little help from Doug Baldwin on that statement.
But at least Norman has done the league a solid on this one by giving more folks reason to tune in (Sunday at 1:00 p.m. ET on FOX!) to see what happens.
---
---