Josh Norman got a personal foul for 'shooting a bow and arrow'
"After the play is over, unsportsmanlike conduct, shooting a bow and arrow."
And with those immortal words, referee Jeff Triplette made history by calling what we believe to be the first bow-and-arrow-related penalty in the history of the NFL. Here's the backstory to this magical tale that will be told for generations to come.
Josh Norman, the highest-paid cornerback in football, spent the first half of Sunday's game against the Cleveland Browns getting worked over in the secondary by Terrelle Pryor, a guy who played quarterback for most of his life before his NFL failure at that position forced him to move to wide receiver. Norman getting worked wasn't odd — it's been happening all season — but by a guy who barely made the Browns, of all teams? Odd. Either way, the Washington Redskins were tied with the winless Browns at halftime, 17-17, due in large part of Norman's poor play.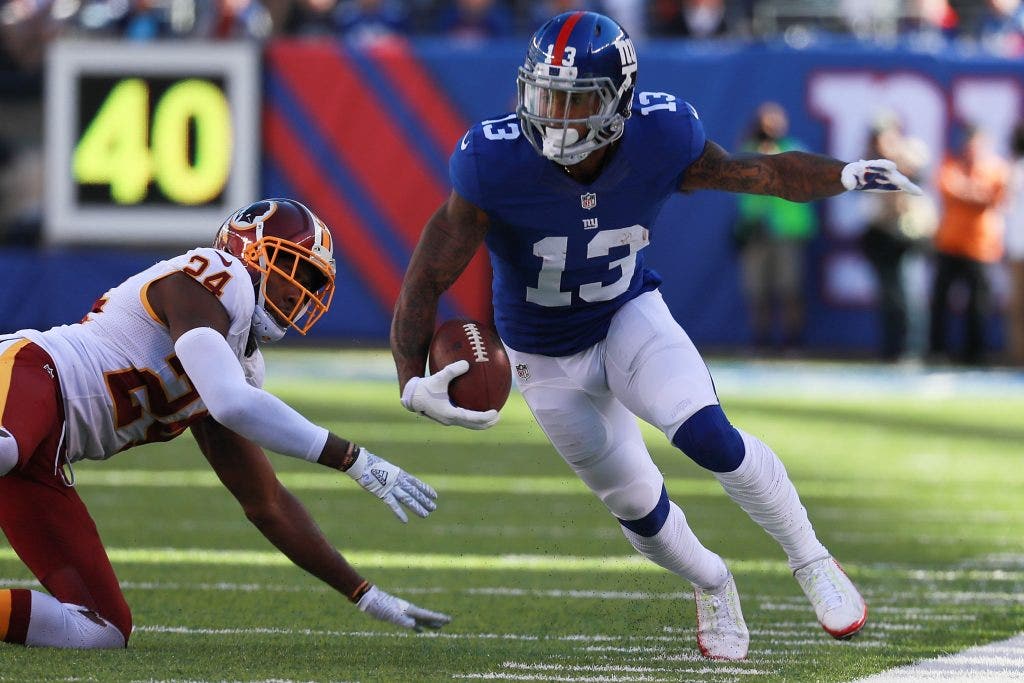 The former Carolina Panthers corner spent the second half making up for it. With a strong punch, he helped force a crucial fumble as Cleveland, down 24-20, was moving into Redskins territory with 10 minutes left in the game. Then, on Clevelands's next possession, still down four, quarterback Cody Kessler threw a short pass to Pryor. Norman, on top of the play from the snap, stepped in front of him, snatched the ball and got the game-changing interception that helped clinch the game for the Redskins.
After some celebration with teammates, Norman went over to the sideline, stopped and then, like Jeremy Renner's painfully lame character in those Avengers movies, mimicked reaching back to grab an arrow from his quiver, nocked that mock arrow in the bow and then shot it, toward nobody in particular. The flag flew. Was Norman honoring Olympic archers? That commercial where they shoot the tire? Robin Hood (for much of the first quarter of the season, he has been stealing from the rich)? Those guys in Game of Thrones battle scenes? Norman didn't say in a postgame interview.
But here's the question: If this wasn't a group celebration and he didn't use the ball as a prop, why is this illegal when, say, Cam Newton's Superman or dabbing celebrations or Aaron Rodgers' belt-buckle, are fine?
Let's consult the NFL rulebook:
We have to think Norman was flagged under sub-article C, "using baiting or taunting acts or words that engender ill will between teams. Or maybe it was D, "prolonged or excessive celebration or demonstration."
Honestly though, Triplette's crew probably called the penalty for an unlisted sub-article: Being Josh Norman. When your reputation precedes you, flags follow. But, hey, nothing a few arrows can't stop.