Hue Jackson on Deshaun Watson skipping Senior Bowl: 'I won't hold it against him'
BY Cameron DaSilva • January 23, 2017
The Cleveland Browns hold the Nos. 1 and 12 picks in the draft, and as the worst team in the AFC, they get the opportunity to coach the South team at this week's Senior Bowl. Being able to coach the top senior prospects is a huge benefit for the Browns, who have struggled with their draft picks in recent years.

It could have been much better, though, had one particular player accepted his invitation. Deshaun Watson, national championship MVP, is one of the top quarterback prospects in the draft, but he declined the chance to show off his game at the Senior Bowl. Had he gone to Mobile, he would have been on the South team with Hue Jackson and the Browns' coaching staff – giving them a scouting advantage and a week to work with the prospect.

Jackson doesn't blame Watson for opting not to go, and he won't hold it against him in April when the Browns go on the clock.

"There are going to be other guys that are not participating either, so I won't hold it against him,'' Jackson told Cleveland.com. "I don't think that's the right thing to do. He's still a draftable player, there's still a process we have to go through to evaluate him and see if he can fit here with the Cleveland Browns.''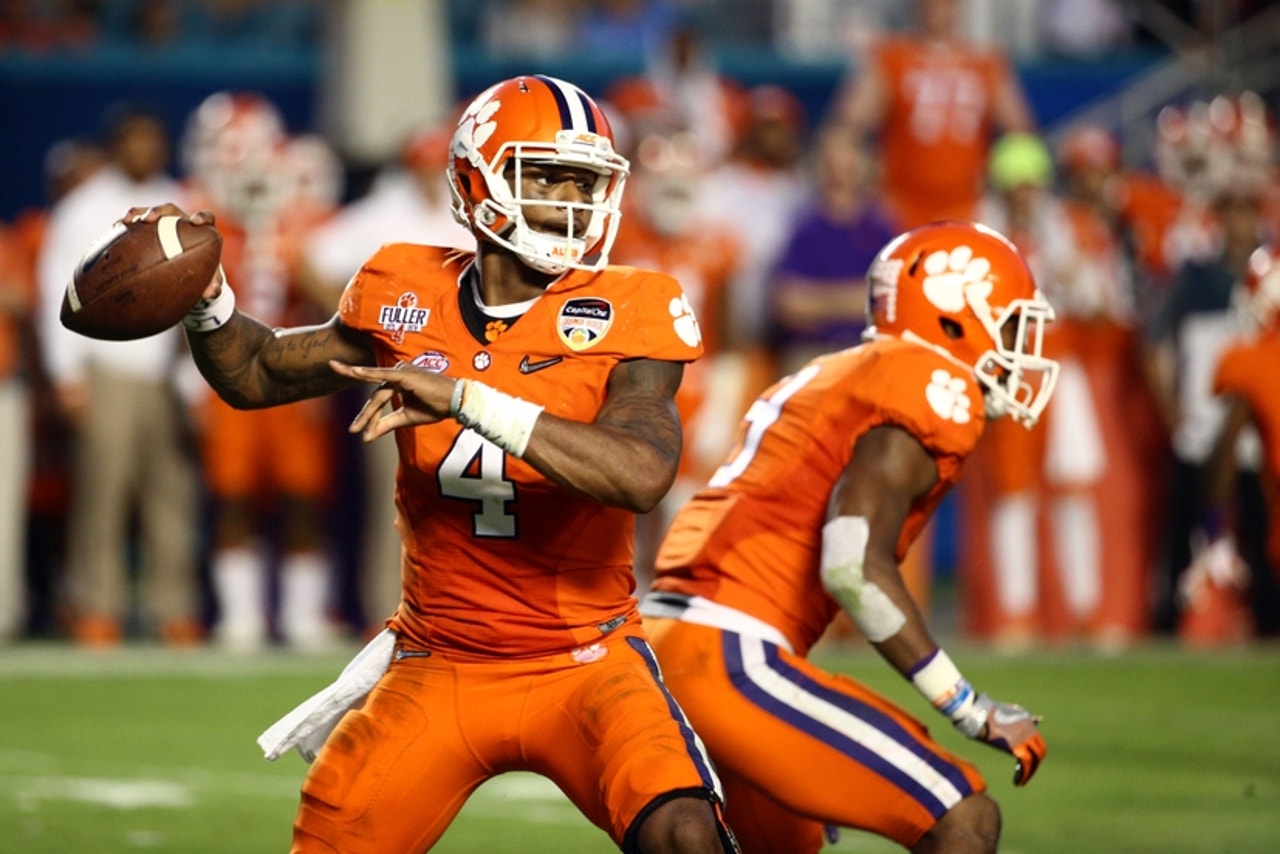 The Browns even asked Watson to play in the game, but even their request wasn't enough to get him to Mobile.

"I get it,'' Jackson said. "I understand where he is, and I'm sure he understood what we wanted to accomplish. Again, he's got to do what's best for him. You only get drafted one time, and I respect that."
"Obviously, we wish he were here,'' Jackson said. "It would've been a great chance to have an opportunity to evaluate him doing the things we do in meetings and on the practice field. But that's not going to happen, so we'll have to find a different way of evaluating him.''
---
---