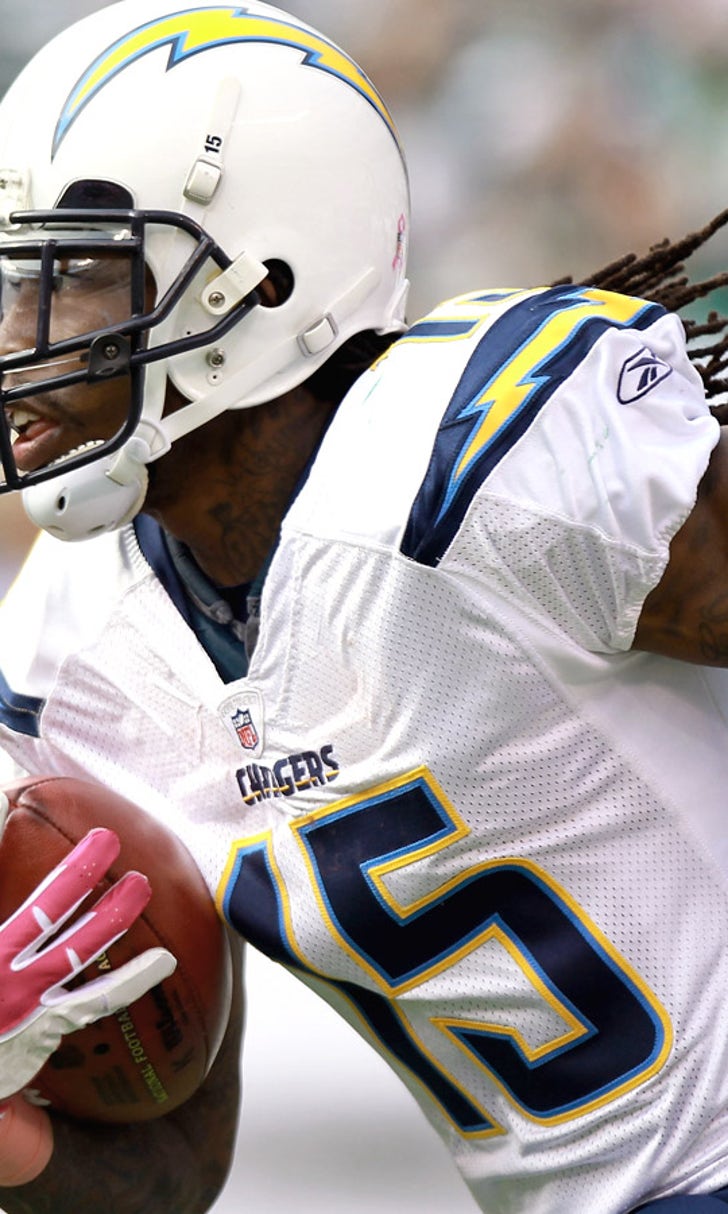 Former San Diego Charger Richard Goodman suing NFLPA over former agent certification
BY Alex Marvez • July 1, 2015
A former San Diego Chargers and Florida State wide receiver is suing the NFL Players Association, claiming the union failed to ensure his former agent was certified.
Richard Goodman, who played with the Chargers from 2010 to 2012, is seeking damages in excess of $15,000 in a civil suit that was filed Tuesday night in Broward (Fla.) County Court.
The 30-page lawsuit, a copy of which was obtained by FOX Sports, accuses the NFLPA of "negligence, gross negligence and breach of fiduciary duty." The complaint stems from roughly $61,000 that Goodman was forced to pay when a $25,000 loan in 2010 was taken out in his name by agent James Burnoski.
Goodman claims Burnoski forged his signature to receive the loan and then defaulted. The lender successfully sued Goodman for repayment of the $25,000 as well as an additional $22,500 in usury fees. The money was garnished from Goodman's salary with the Chargers. In addition, Goodman was forced to pay $13,000 in personal legal fees.
Goodman alleges that he never would have continued to use Burnoski as his agent had it been known that his NFLPA certification and mandatory liability insurance had lapsed when he failed to pay for both. Despite his lack of standing with the NFLPA, the lawsuit asserts the union approved the player contract Goodman signed with Burnoski to represent him and admitted to the mistake during correspondence last December.
"Had Mr. Burnoski maintained the required insurance and the NFLPA not been grossly negligent in maintaining (its agent) database while informing all of the professional football players it represents of the status of certified contract advisors, Goodman would have had an opportunity to collect monies for the damages sustained due to Mr. Burnoski's illegal acts," the lawsuit states. "Had Goodman known that Mr. Burnoski allowed his certification and liability insurance to lapse, he would have switched agents or would have never retained Mr. Burnoski's services at all and would not have been subjected to (his) illegal conduct."
The NFLPA, which is responsible for the sanctioning of all player agents, didn't immediately respond to a FOX Sports request seeking comment. Goodman's attorney -- Darren Heitner of South Florida-based Heitner Legal -- declined comment to FOX Sports.
Goodman, 27, signed with the Chargers as an undrafted free agent in 2010. He appeared in 26 games with most of his action coming on kickoff returns during the 2011 and 2012 seasons. Goodman was released in the 2013 preseason.
News of Goodman's complaint was first reported by ESPN and profootballtalk.com.
---
---