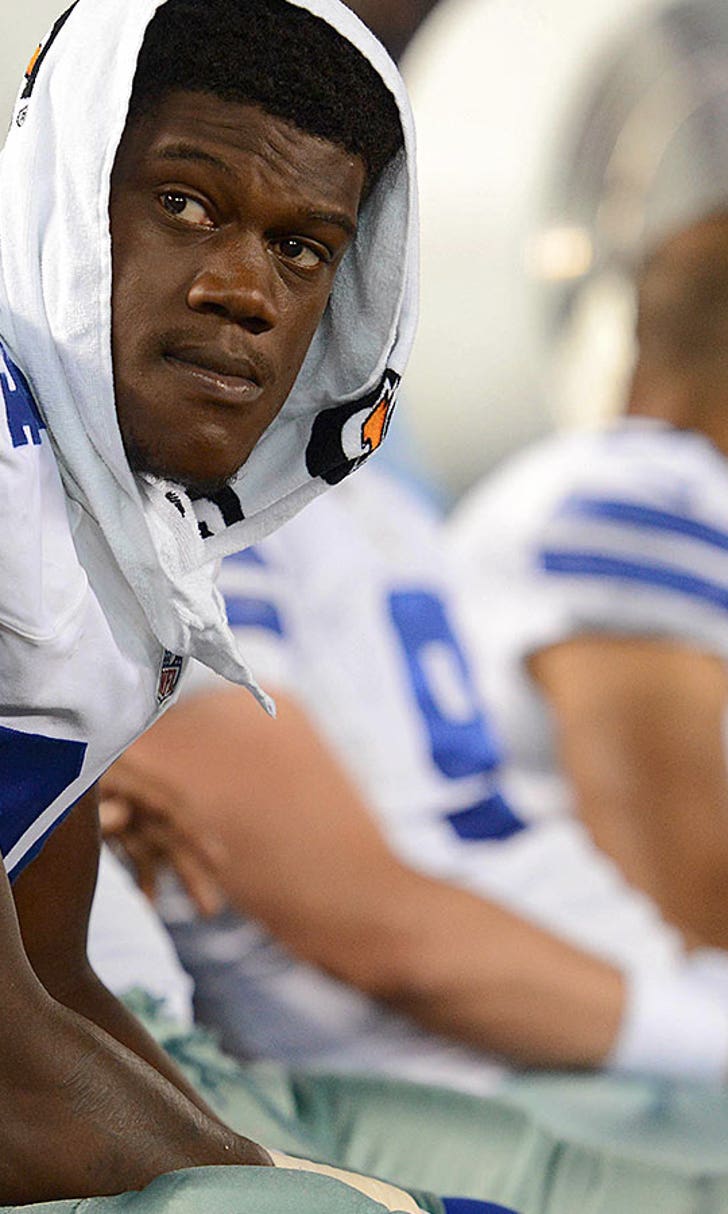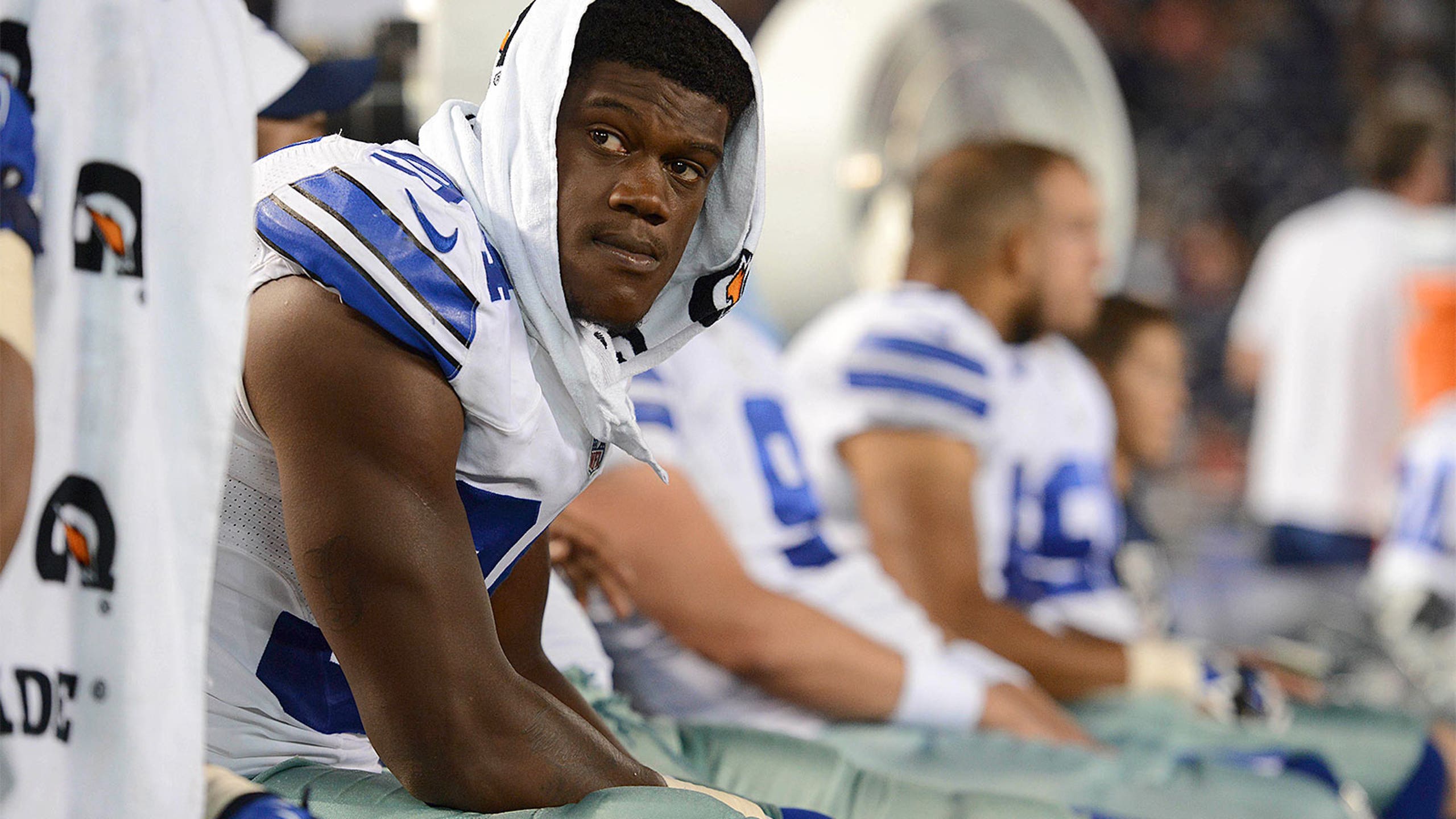 Cowboys DE Gregory: I haven't even scratched the surface yet
BY foxsports • August 18, 2015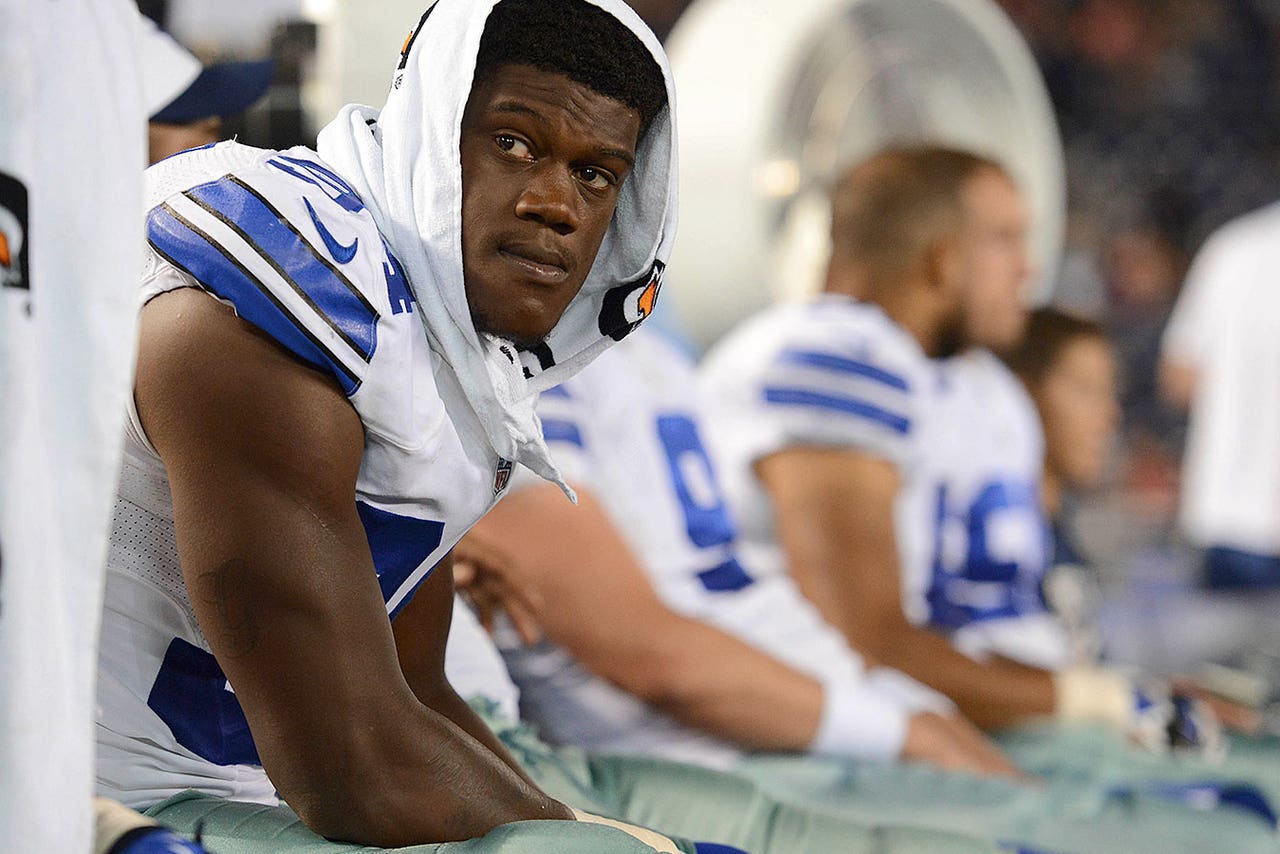 Dallas Cowboys rookie defensive end Randy Gregory is certainly not short of confidence. Gregory was viewed by many in the draft community as a top-5 or top-10 talent, but off the field concerns dropped him to the Cowboys in the second round. During Cowboys' practice on Monday, defensive coordinator Rod Marinelli was so pleased with how Gregory performed one drill that he asked him to do it again to show the rest of the defensive line.
"It was just a hands drill, hand speed, hand quickness, hand strength, things like that," Gregory explained to reporters, per Jon Machota of the Dallas Morning News. "The coaches do a good job putting those hand shields on there, and they punch you as hard as they can so you really got to be quick with getting them off of you. The real good guys, they're good at that, good at getting their hands off you and getting upfield, coming back around, doing the same thing three or four times.
"I like to think I'm decent at it. I think I got lucky on that one a little bit because usually they get a good punch on me, but I did a good job there, he called me up. Think I did a good job of showing the other guys, too."
Gregory had a solid debut in the preseason opener against the Chargers, and his college production that precedes him is even more impressive. According to College Football Focus, Gregory had 53 total quarterback pressures on just 311 pass rush snaps. Randy has excelled at every level, and he's confident in his ability to become a quality NFL pass rusher.
"I'm confident in my play," Gregory said. "This is a game I love. I don't think you should ever come out here and be scared. I really don't get nervous any more, I'm more anxious. And I'm more confident in my play, so I just got to go out there and put it all on the field.
"I think I haven't even scratched the surface yet."
The Cowboys are hoping that Gregory can make an impact in year one as a situational pass rusher. With Greg Hardy and DeMarcus Lawrence in the mix, in addition to last year's most productive pass rusher, Jeremy Mincey, the Cowboys have a chance to boast one of the NFL's most-improved pass rushing units in 2015.
(h/t Dallas Morning News)
---
---