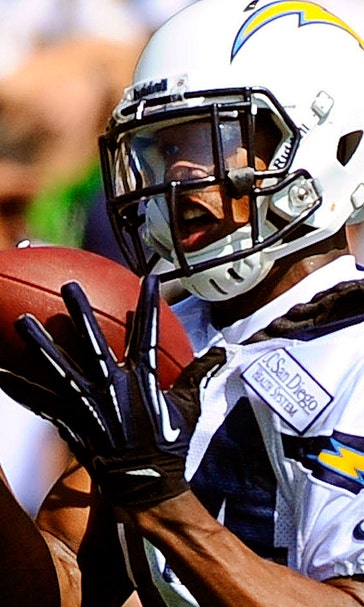 Chargers WR Alexander dealing with major complications from knee surgery
February 19, 2014

The long history of knee problems experienced by San Diego Chargers wide receiver Danario Alexander has grown even more extensive.
Alexander has required "multiple" surgeries on his right knee because of infection after undergoing a second reconstruction of his anterior cruciate ligament in January, a source told FOX Sports 1.
This setback has cast doubt upon whether Alexander -- a pending unrestricted free agent -- will be able to play in 2014.
Having undergone his initial ACL surgery last August following a preseason injury, Alexander suffered complications that required him to undergo a second reconstruction. Infection followed that forced Alexander to receive intensive antibiotic treatment as well as the subsequent surgeries, the source said.
Alexander, 25, already had undergone five surgeries on his left knee dating back to before he entered the NFL in 2010.
The Chargers and agent Kennard McGuire declined comment to FOX Sports 1. Alexander didn't respond to text messages seeking comment.
Alexander was San Diego's most productive wide receiver over the final nine games of the 2012 season with 37 catches for 658 yards and seven touchdowns. The Chargers re-signed him to a one-year, $1.32 million contract as a restricted free agent during the 2013 offseason.
After posting an NCAA-high 1,781 receiving yards as a senior at the University of Missouri, Alexander suffered a knee injury at the 2010 Senior Bowl and wasn't drafted. He signed with St. Louis and played with the Rams for two seasons, catching 46 passes for 737 yards and three touchdowns while starting seven of 18 games played.
---
---