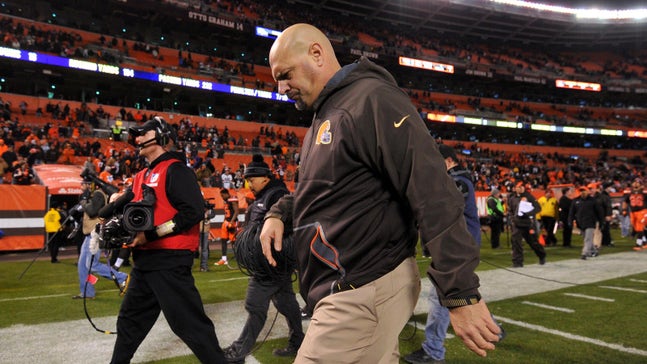 Browns' Mike Pettine remains committed to fixing the team
Published
Dec. 3, 2015 1:39 p.m. ET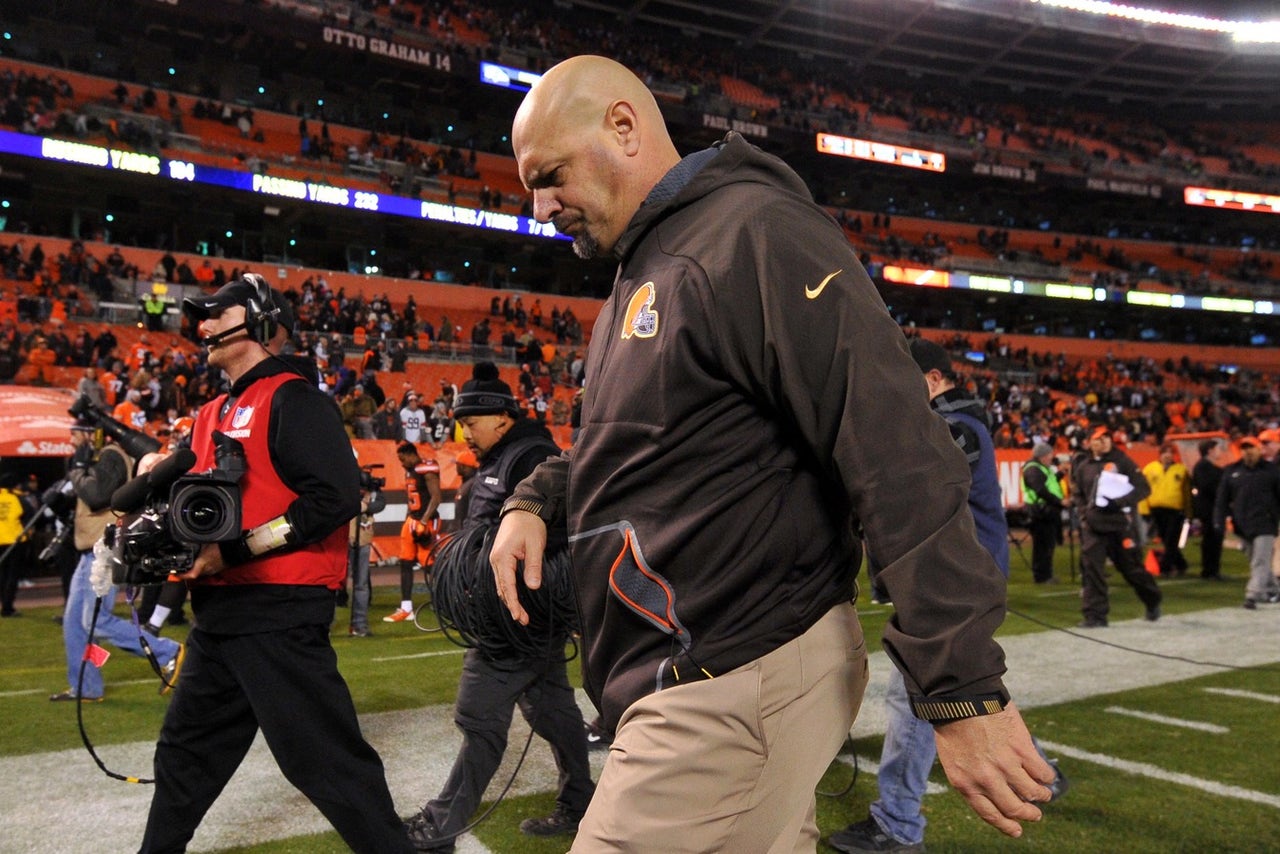 Browns coach Mike Pettine says he has had "blunt" conversations with owner Jimmy Haslam and remains committed to fixing his team.
Pettine's future in Cleveland is uncertain as his second year has dissolved into another losing season. The Browns have lost six straight games and are coming off a heartbreaking 33-27 loss to Baltimore on Monday night.
Pettine has a 9-18 record, but it includes a 2-14 mark over the past 16 games.
He understands the "bottom line business" of the NFL and says "where we are isn't good enough." Pettine said he has not spoken with Haslam about what he needs to do to keep his job, but "that could potentially come up between the two of us."
Haslam vowed before the season to not "blow it up." However, with his team likely headed for double-digit losses his plan may have changed.
---
---