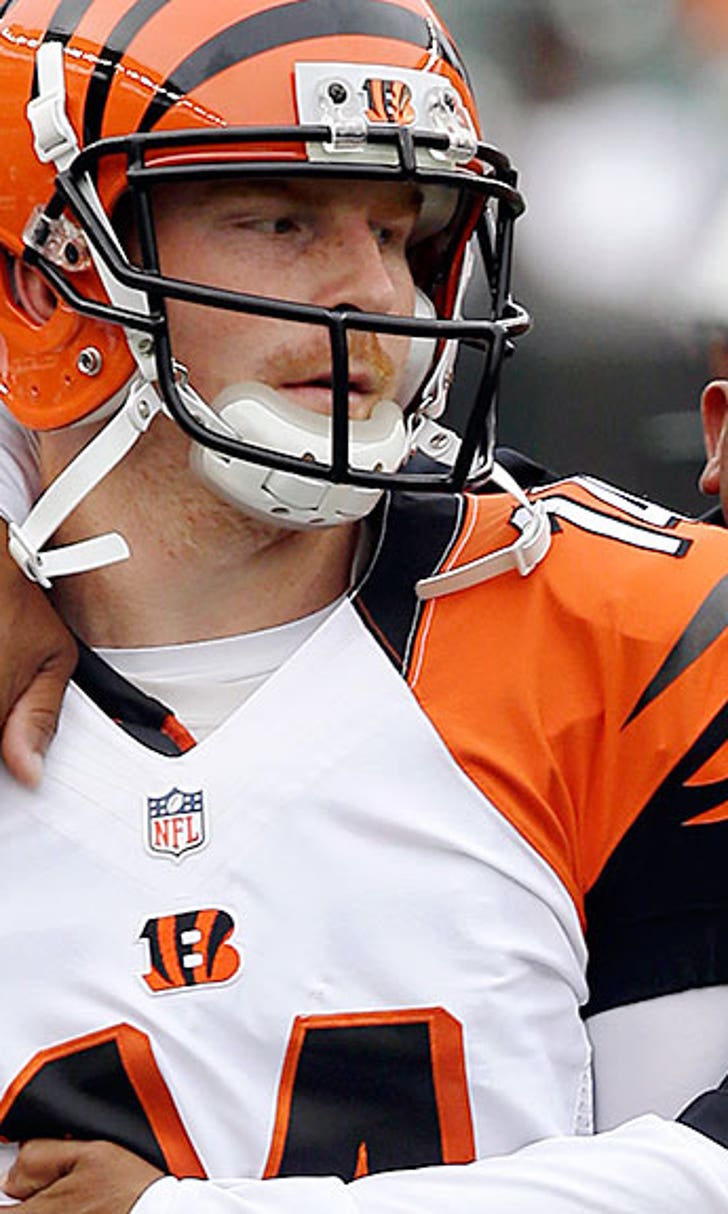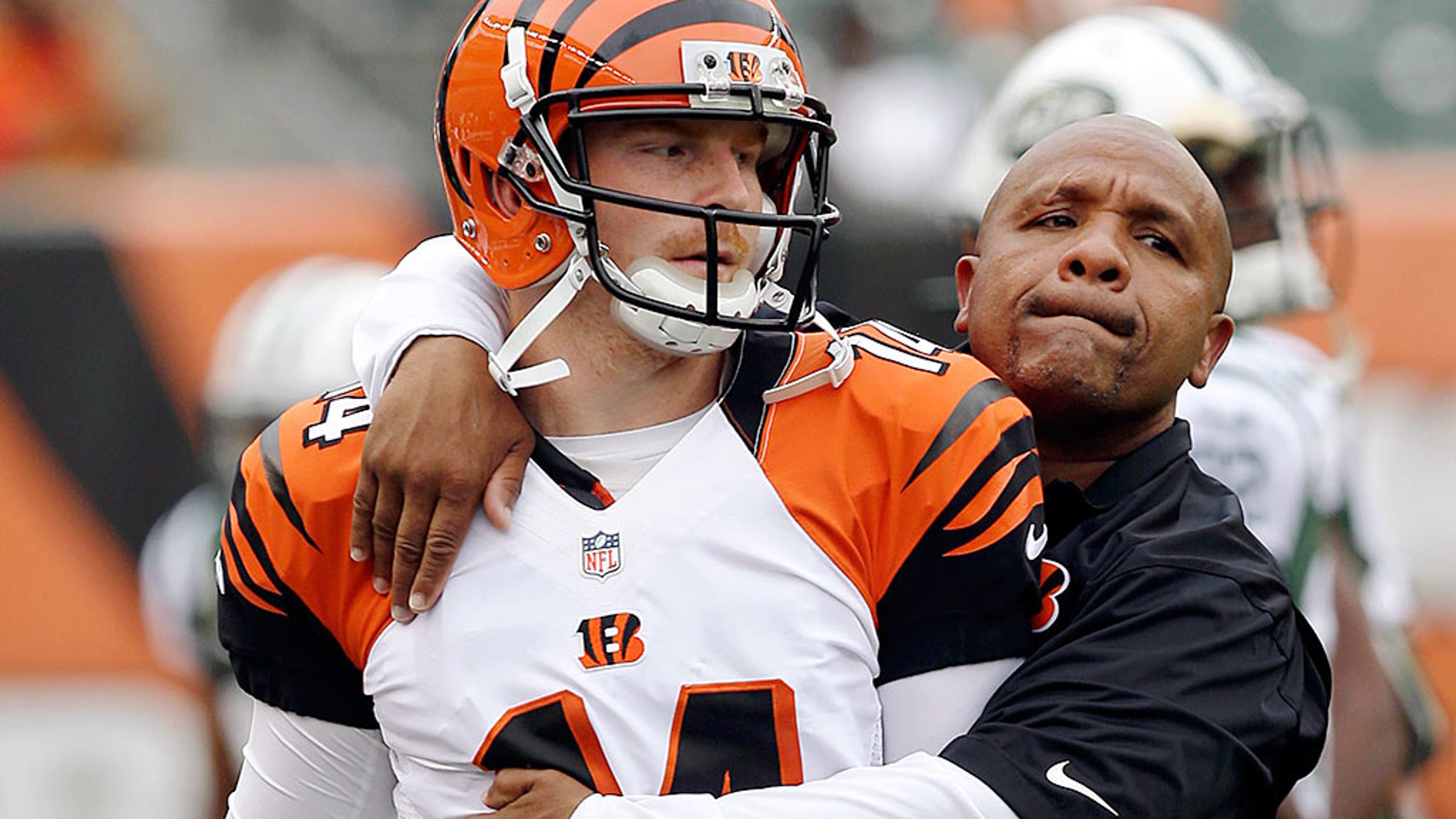 Bengals OC Hue Jackson: 'We're going to open Pandora's box more' on offense
BY foxsports • July 30, 2015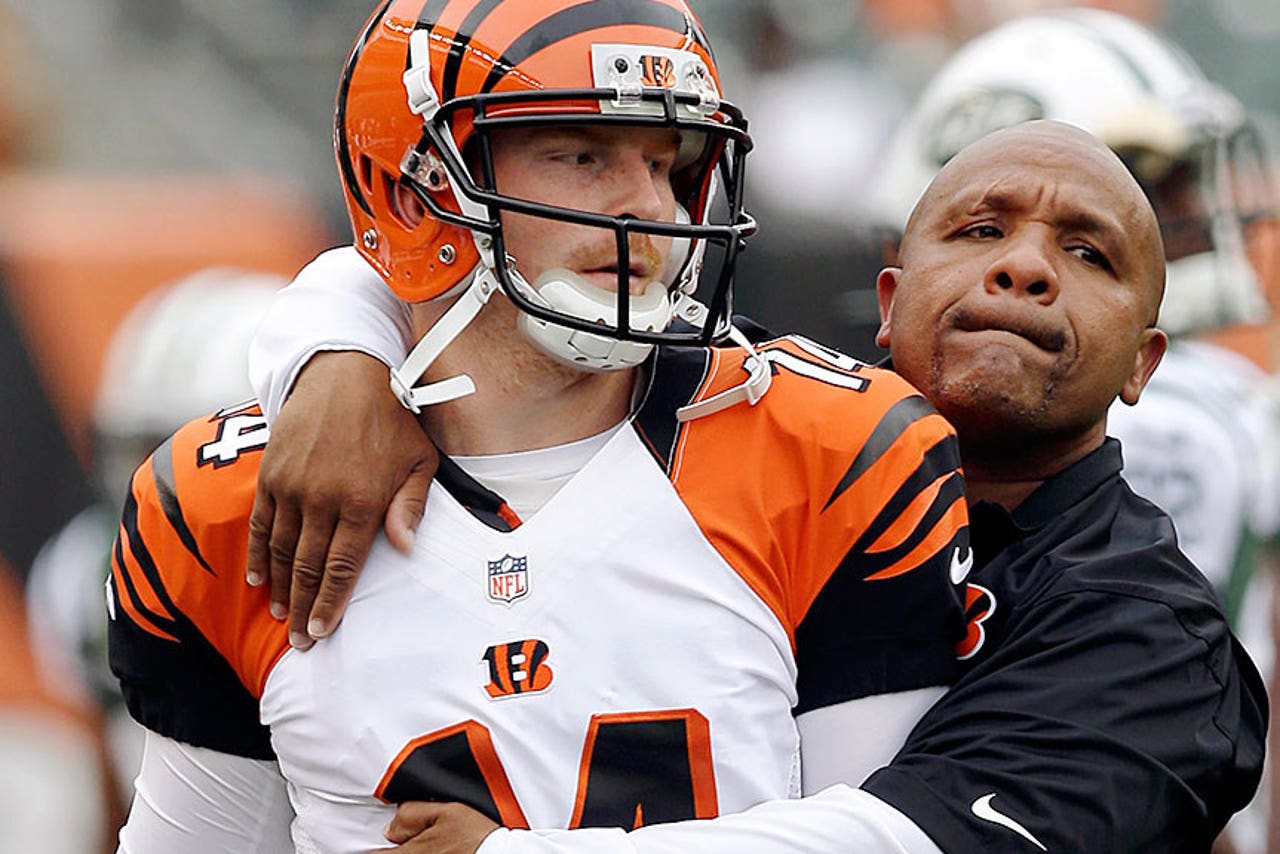 Bengals offensive coordinator Hue Jackson says he has no fear when it comes to opening up the playbook with quarterback Andy Dalton at the helm. While Dalton is a frequent target of naysayers, Jackson says he isn't concerned with Dalton as much as everybody else is. 
"I understand that we haven't won a playoff game and that falls at his feet, and mine, too, and the rest of the offensive staff and players, as well," Jackson told the team's official website. "But he's done everything -- and I mean this -- he's invested everything that he can into preparing himself to be the best he can be for this season. And I'm totally behind him 100 percent, and I think he's going to have a great year -- not a good year, a great year."
So how will Jackson push his quarterback to the next level? He says he's going to build on the creativity the offense showed last year without key cogs like A.J. Green, Tyler Eifert, and Jermaine Gresham at various points throughout the season.
"We're going to open Pandora's box more," Jackson said. "We tickled it a little bit last year. We're going to open it up a little bit more this year and be who I think we can be … But I tell you what, the defenses are so good, the defensive players are so good and they disguise all the time, why can't we? It's a chess match, and whoever is not afraid to pull the trigger, pull the trigger. And I'm not afraid, so let's go."
The Bengals finished the season ranked 15th on offense, but sixth in the run game behind the midseason surge of Jeremy Hill. Having Green, Eifert and red zone threat Marvin Jones healthy this year should make a big difference for Dalton and the offense. Heck, they might even be able to win a playoff game this time. 
h/t: Cincinnati Bengals
---
---