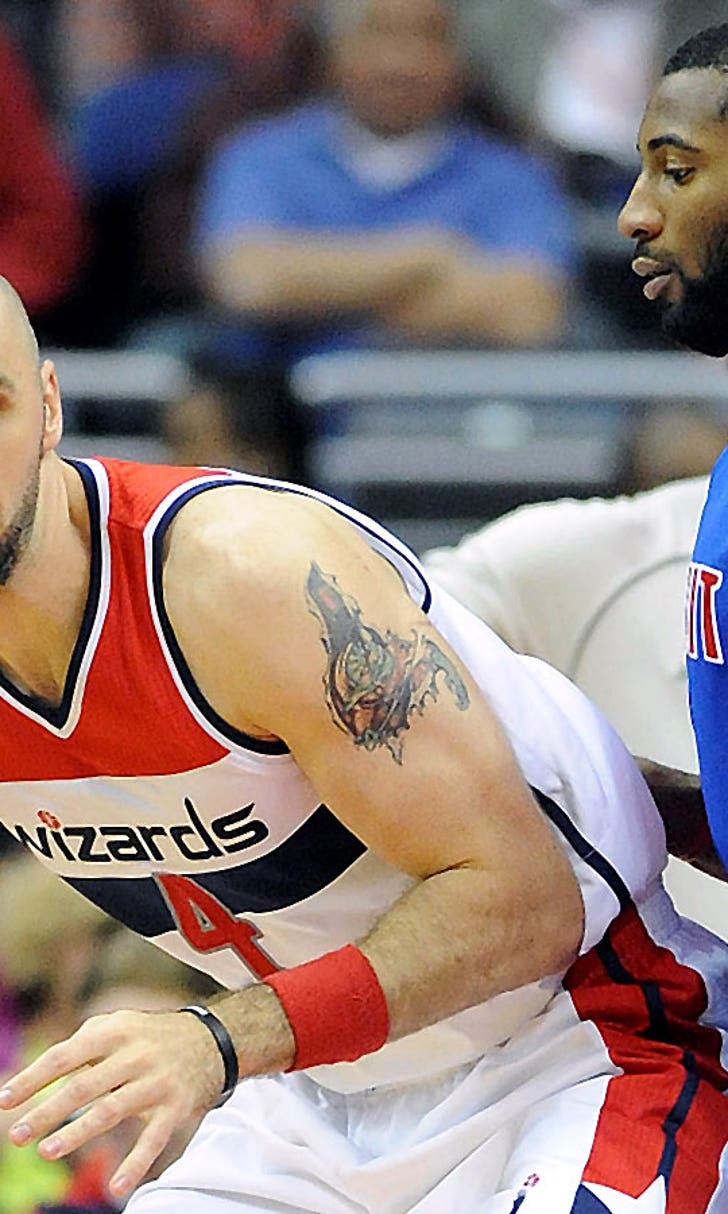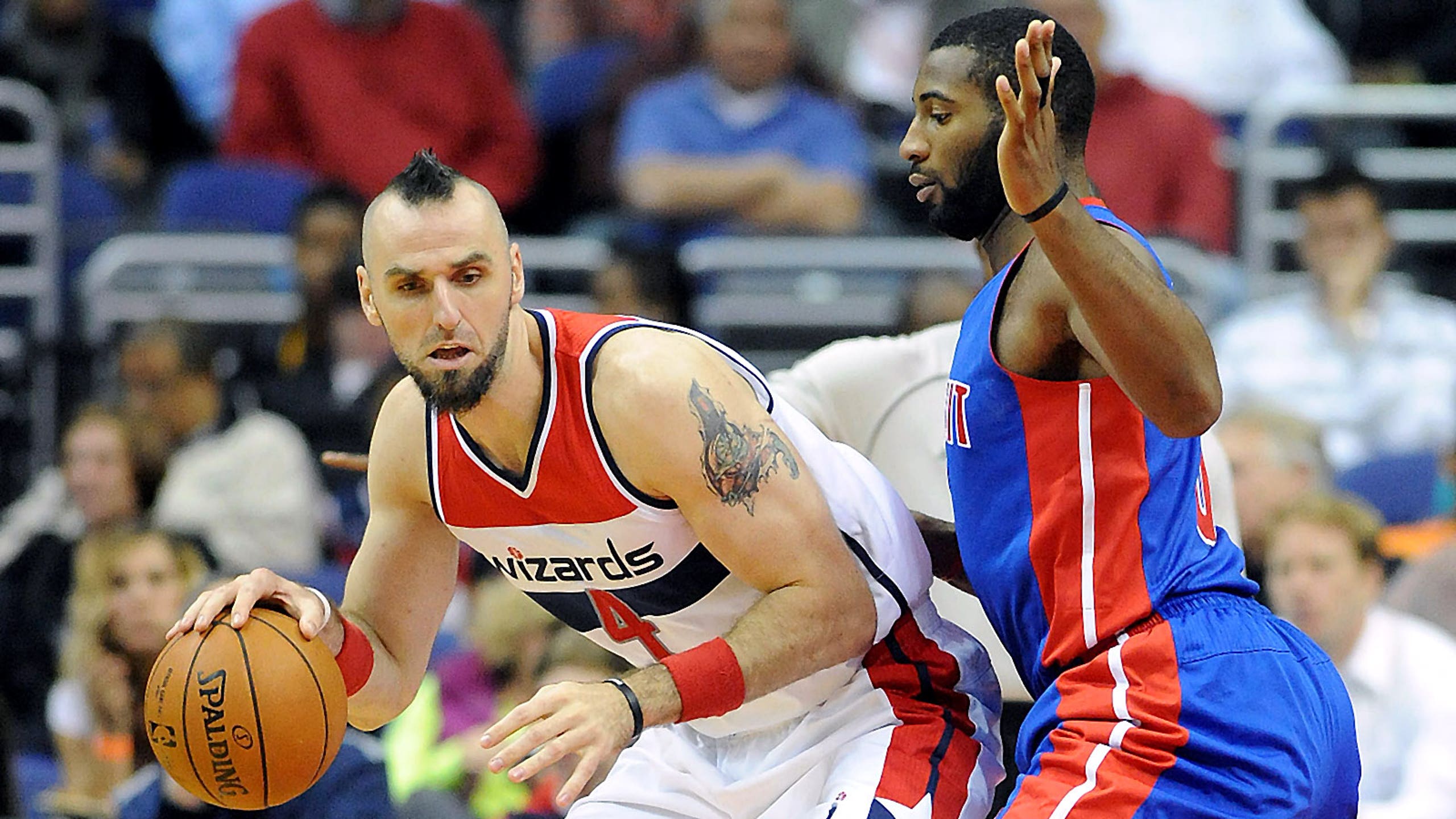 Wizards center on Andre Drummond: 'You can't miss his numbers'
BY foxsports • November 20, 2015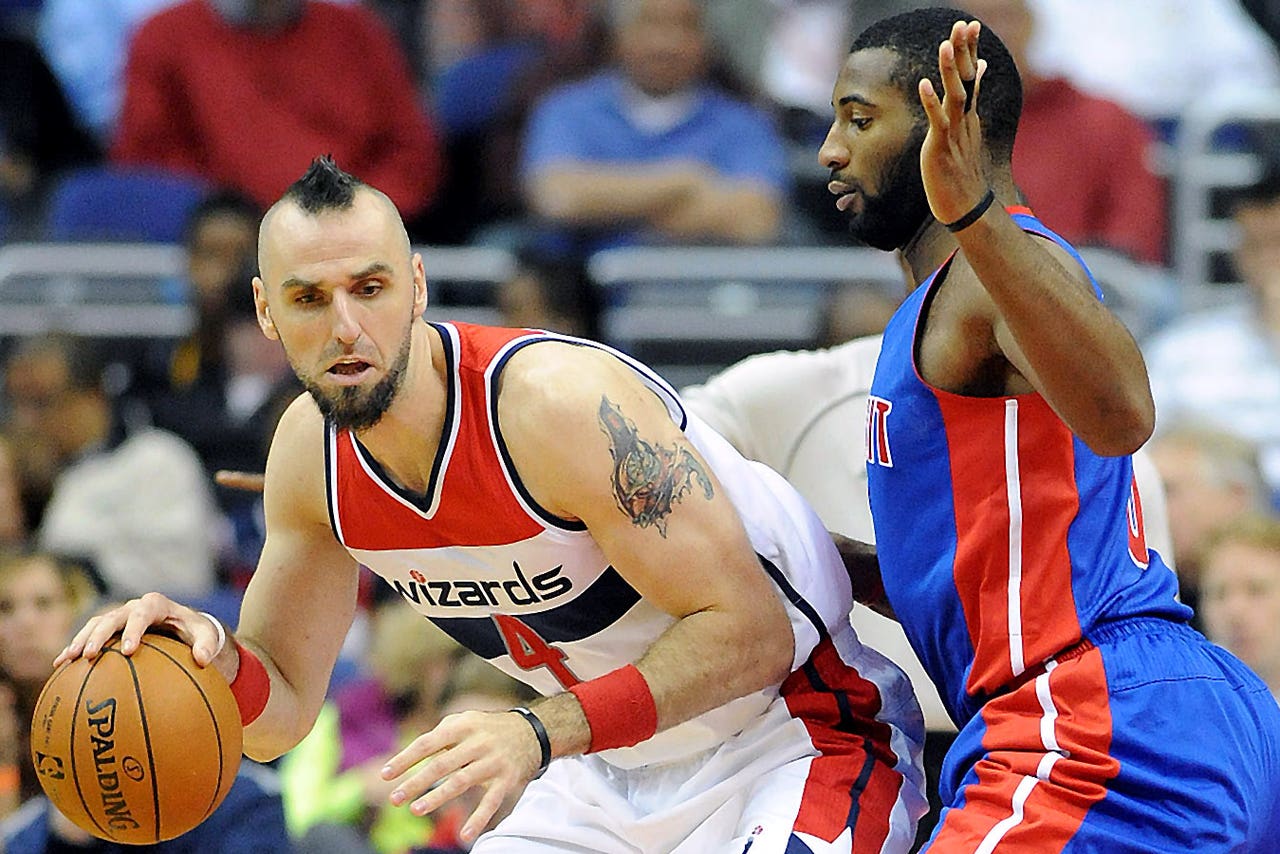 The Washington Wizards and Detroit Pistons are set to square off on Saturday night, and that means Marcin Gortat has had this date circled on his calendar for quite some time.
Lining up for the opposition is Andre Drummond, arguably the best center in the Eastern Conference. And Gortat knows battling him for rebounds won't be a walk in the park. 
Here's what he told The Washington Post:
Gortat's total rebound rate is a career-low this season, according to Basketball-Reference. That's not a great sign when Drummond's crashing through the paint and devouring everything in sight. Gortat needs to have his best game of the season or Washington will have a very difficult time controlling tempo.
"You can't miss his numbers," Gortat said. "I mean, jeez. His numbers are all over the place." Gortat played behind another center who once put up similar "PlayStation" numbers several years ago – Dwight Howard with the Orlando Magic – but not even Howard could match what Drummond is doing. And on Saturday, Gortat and the Washington Wizards will have to figure out a way to slow down the 6-11, 280-pound center when they visit Michigan to take on the Pistons. "He's a specimen," Wizards Coach Randy Wittman said. "The good lord don't make a whole lot of those and when he does, it's good to get one."
---
---