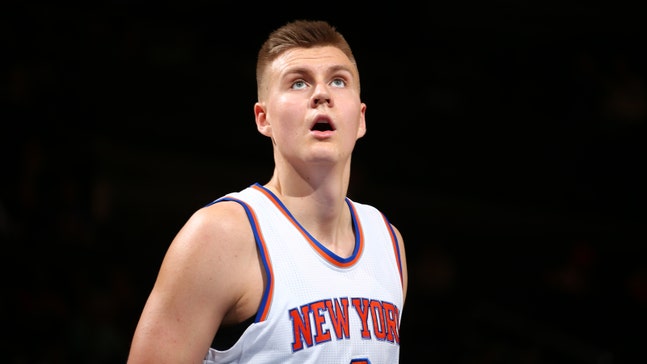 The Nets are praising Kristaps Porzingis
Published
Dec. 4, 2015 12:32 p.m. EST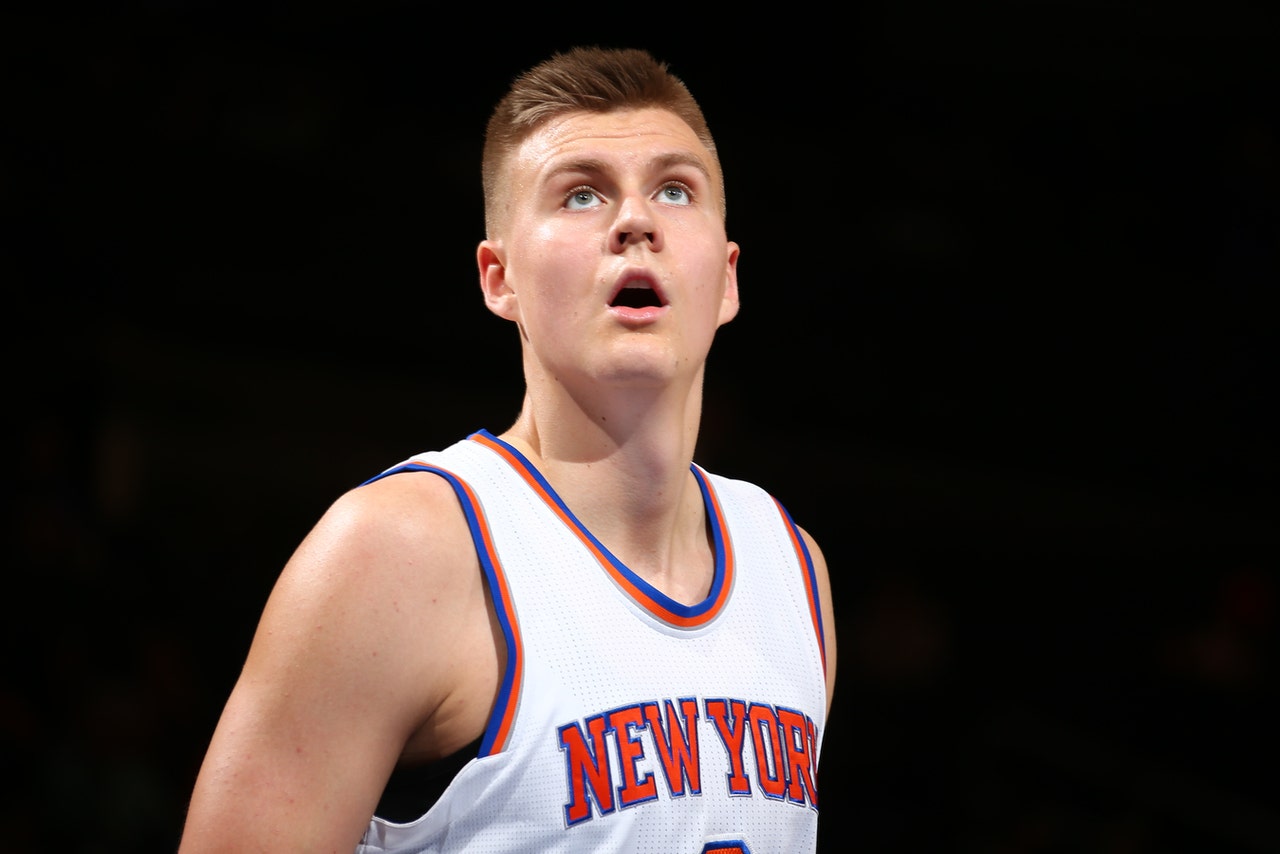 The Knicks and Nets face off for the first time this season Friday night, and that means Kristaps Porzingis' first taste of the Knicks-Nets rivalry. Of course, the rivalry seems to have died out of the past few years.
Back when the Nets first moved to Brooklyn and both of these teams were playoff contenders, there was a different feel leading up to such contests. Now, aside from the story line that pits twins Brook Lopez vs. Robin Lopez, there isn't much to get up for—though Kristaps Porzingis would disagree.
Porzingis spent Thursday talking some trash at Nets fans, not players, to add a little fuel to a dying fire. The Nets players, though, only have nice things to say about the Knicks rookie.
Here's what Jarrett Jack told Brian Lewis of the New York Post:
And Lionel Hollins:
Actually, not to nitpick, Lionel, but Porzingis' rebounding has been pretty fantastic this year. Sure, it does seem like the scrawny 7-foot-3 kid, whose numbers on the boards in Europe were unimpressive, might struggle in the more physical parts of the game, but that's not so. Porzingis is pulling down a fantastic 11.9 rebounds per 36 minutes. His 17.9 percent rebound rate, meanwhile, would put him in elite categories for centers...and the dude's mostly a power forward at this point.
The compliments kept coming, though. From Thaddeus Young:
And finally Brook Lopez:
The Nets will certainly have to gameplan for Porzingis. The tough part about him—as people continue to compare him to guys like Pau Gasol or Dirk Nowitzki—is that there isn't really a proper comparison for Porzingis. Is it Anthony Davis? He's an athletic freak who nails putbacks and threes. He's a legitimate force on the defensive end and has been blocking shots like a mad man of late, bringing his seasonal average all the way up to 2.0 a game. 
There isn't another Porzingis in the league right now. In that sense, Lopez is right: The Nets will absolutely have to keep him in mind at all times.
"Clearly, I think he's the clear case for Rookie of the Year right now. I would believe so, with all the naysayers in the beginning, and then him coming out and just playing hard,'' Jack said. "Sure, he has some skills to go with it, but from what I've seen, he puts himself in position to get tip-dunks. I've seen him in situations where he's gotten steals on the break, making plays.

"I think that's just a product of playing hard. I think that's the thing, especially in a young player, that's the hardest thing to do on a night-by-night basis, and he seems to have adopted that philosophy, so I'm excited to compete against him.''
"He's a good player. He's going to be a very good player in this league,'' Nets coach Lionel Hollins said. "He's very skilled. He's active. He blocks shots. He shoots the ball all the way to the 3-point line. He can post up and shoot over people. His rebounding isn't great-great yet, but it'll come. He's just a skilled all-around player.

"From what I've seen of him, I like him. That was a good draft pick by Phil [Jackson, Knicks team president].''
"I've been watching him. He's very, very good,'' said power forward Thaddeus Young, who will start matched up vs. Porzingis. "He's attacking the basket. He's able to shoot the 3-ball, drive, set screens and roll to the basket really hard. And one of the things he does really well is go to the offensive glass, and he's able to get tip-ins or putbacks and he's been a big energy guy for his team.

"He's tall, athletic, he can move. No, it's not surprising. He's a basketball player. He was drafted for a reason. And Phil is one of the greats, so you definitely know he saw something in him, and he's showing the world that he can play in this league, so we can't take him for granted. We can't take him lightly."
"I haven't [seen Porzingis] a lot, but I know we're going to have to gameplan for [him]. He's a very unique player and he does a number of things very well for his size that you wouldn't think he'd be able to do,'' Lopez said. "We're going to have to come out, watch film and [be] prepared.''
---
---