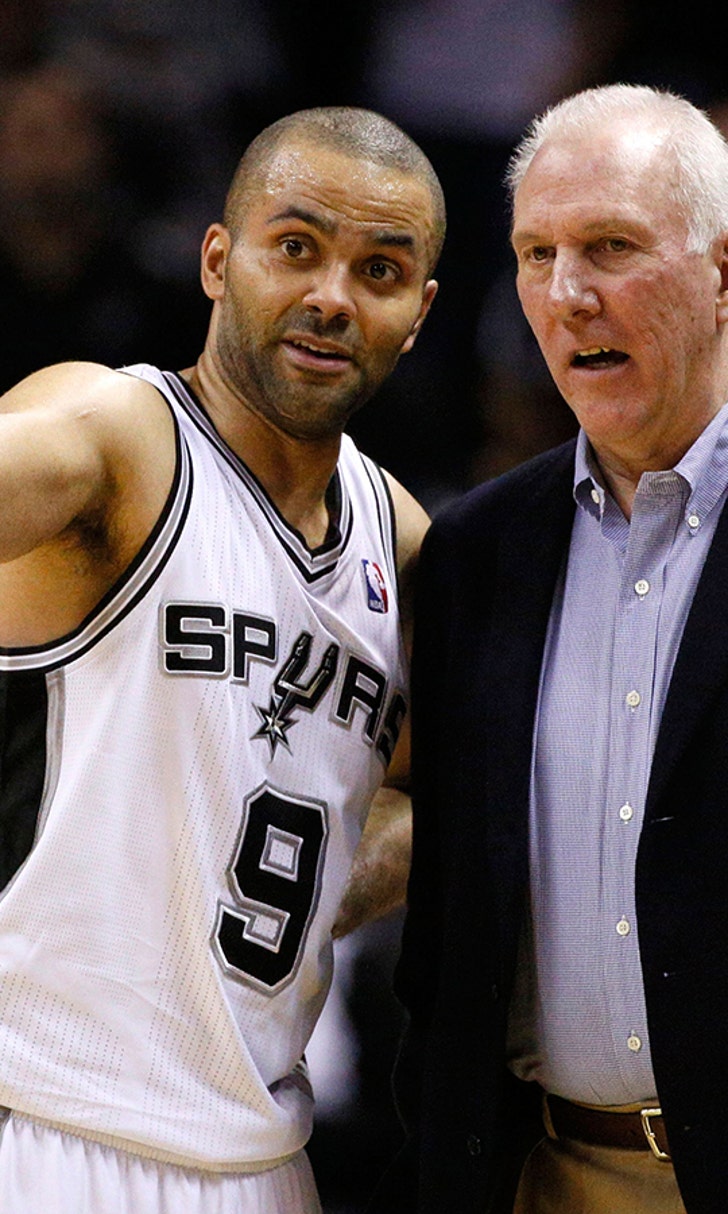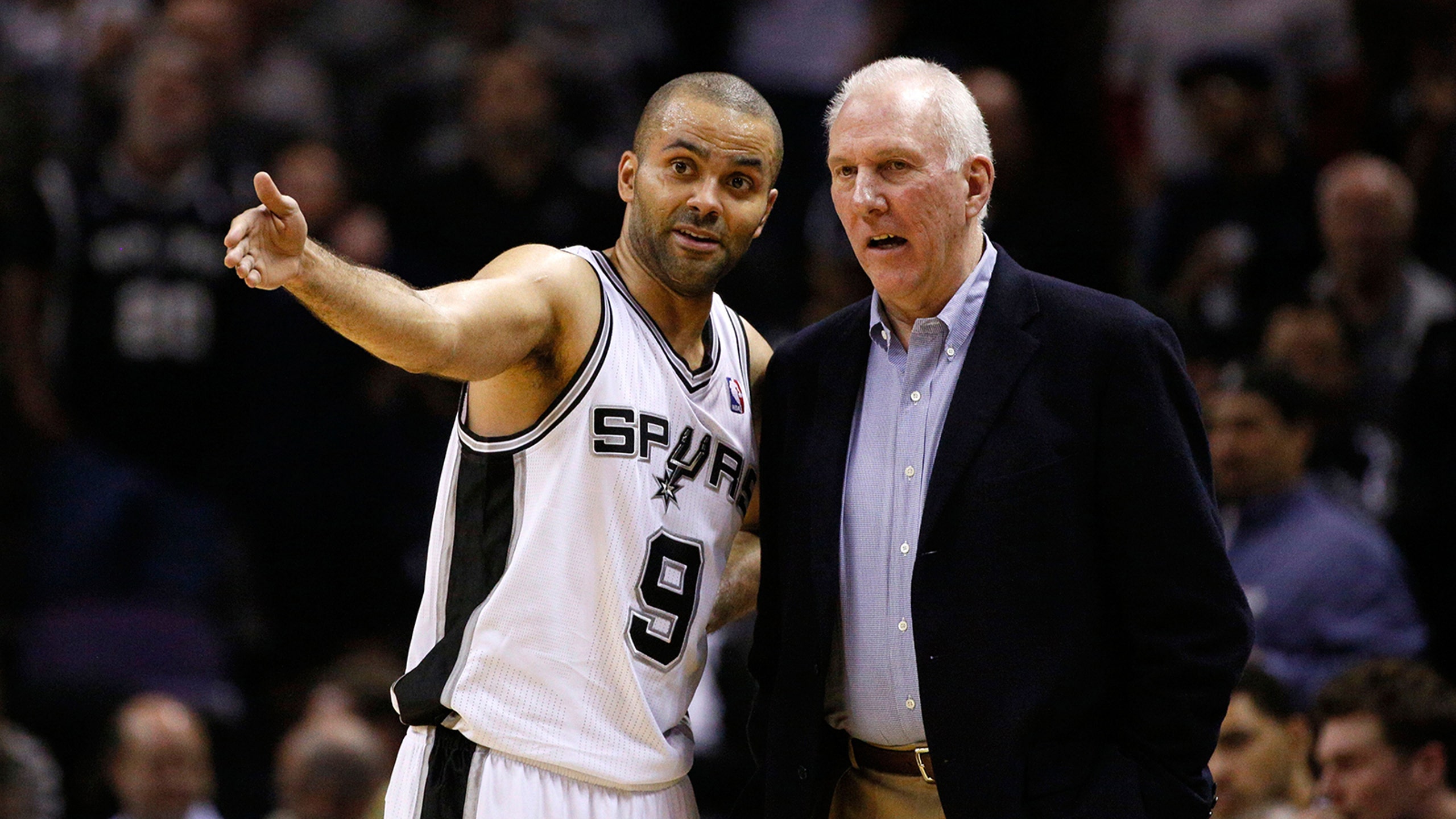 Spurs' Parker is playing like he's 10 years younger, thanks to the Duncan treatment
BY foxsports • November 19, 2015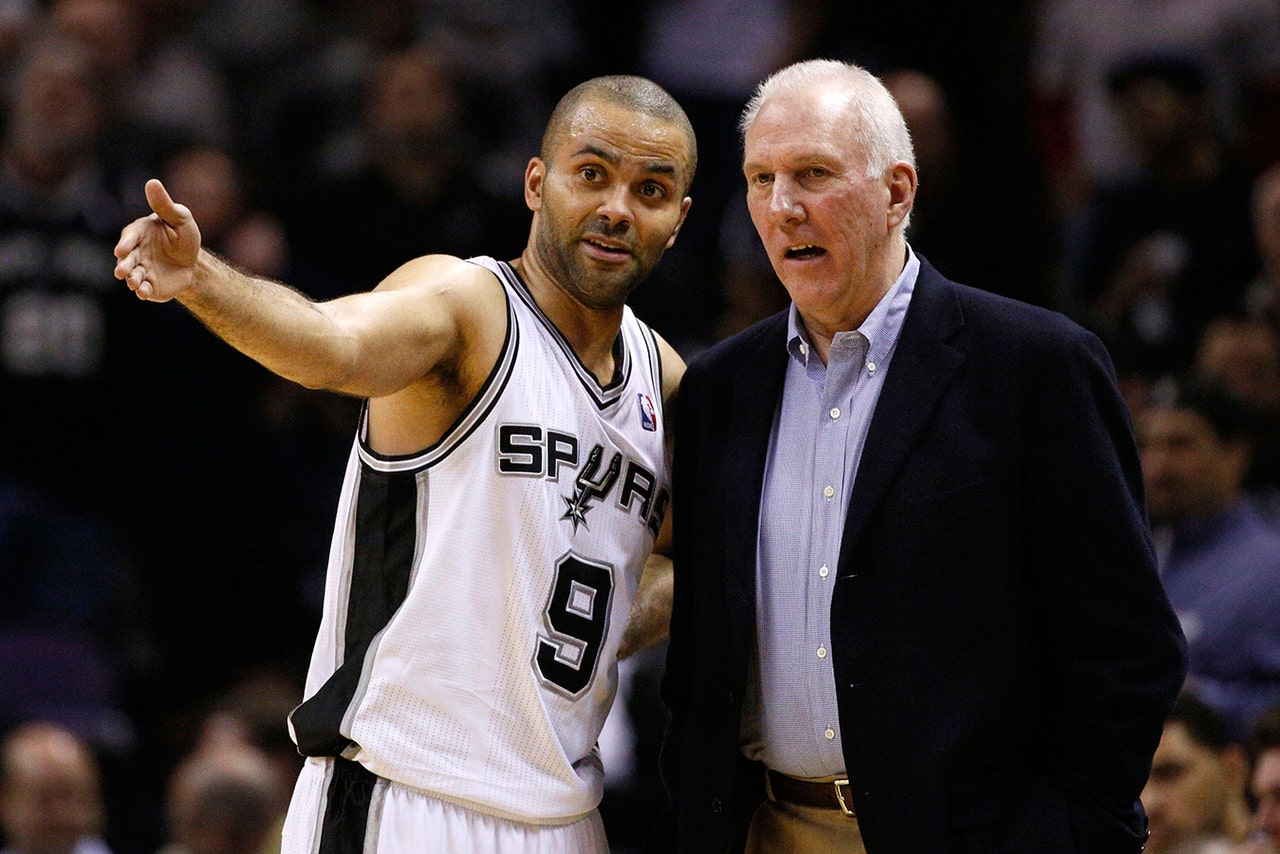 There comes a point in every great player's career when minutes, shots and responsibility demand a reduction. The role shifts, often for the good of the team, and a once-dominant skill set gets allocated to a specific area of need. The process can be awkward — painful, even, for some — especially when celebrated egos feel they are under attack.
Kobe Bryant sits on one end of the spectrum, a once-brilliant player who's now unwilling to relinquish his stranglehold over the hapless Los Angeles Lakers. Paul Pierce is on the opposite side, an influential mercenary who's adapted beautifully to the pace-and-space era.
In between we have Kevin Garnett and Tim Duncan. Dirk Nowitzki and Dwyane Wade. More help is needed with each passing day.
And then there's Tony Parker, long the key ingredient in San Antonio's noble offensive system. Many believed after last year's brutal first-round series against the Los Angeles Clippers that Parker would never again look like an All-Star-caliber point guard; the physical toll of another 82-game season would rapidly and mercilessly shred through his 33-year-old muscle fiber.
These people were correct, to a point. Parker is no longer a comet. But all that talk of his pending demise appears to have been greatly exaggerated. In 32 minutes on Wednesday night, Parker scored a season-high 25 points (on 14 shots) and tallied nine assists against the Nuggets. The Frenchman lived in the paint, skittering around the court, creating open shots for his teammates.
Here's what Parker told the San Antonio Express-News before this season started:
"I understand my role is going to change. I don't need to score as much and I have to get LaMarcus (Aldridge) and Kawhi (Leonard going). I know my role is changing, but I love it. The way that (Tim Duncan) changed towards Manu (Ginobili), and Manu changed towards me, it's the same thing with me now …The last four or five years it was my job to be aggressive and score, but this year is totally different. I have to be the engine in another way."
And that's where we are. Peak LaMarcus Aldridge combined with a blossoming Kawhi Leonard have helped chisel the fat from Parker's repertoire. Instead of carrying a heavier burden than is necessary, Parker has willingly taken a backseat to keep himself fresh for a more productive future.
Parker is averaging 27.1 minutes per game (nearly six fewer than the 2012-13 season), taking fewer shots with his lowest usage rate in 14 years. His dribbles per touch are down, according to SportVU, but he's still a jitterbug sprinting around screens, attacking on dribble hand-offs, eating teams from the inside out on drives into the paint.
Parker's current field goal percentage (54.8) ties his career high. It's tight, efficient offense within a much larger network of moving parts. As is the situation with everyone else in that environment, the Spurs are putting Parker in the absolute best spots to succeed. Instead of fading out to the 3-point line, as most guards do when their legs start to go, Parker is descending into the paint more than he has in recent years.
The result? His shot chart looks like an unused dollar bill, with a whole lot of green.
It's not yet Thanksgiving in this young season, but the method behind Gregg Popovich's madness is yielding results: His starting point guard continues to be super helpful in a diminished role. It's an overlooked part of the Spurs' attack that makes defending them nearly impossible. When the Spurs have the ball, their point guard is able to focus less on putting it in the basket, and more on drawing defensive attention each and every possession.
The minutes restriction is critical. Instead of a player who looks 33 for 35 minutes a night, the Spurs are getting someone 10 years younger for 10 fewer minutes. That's essentially the bottom line, and a luxury few teams in the league are cautious enough to get away with. Then again, few teams are as successful as the Spurs.
---
---