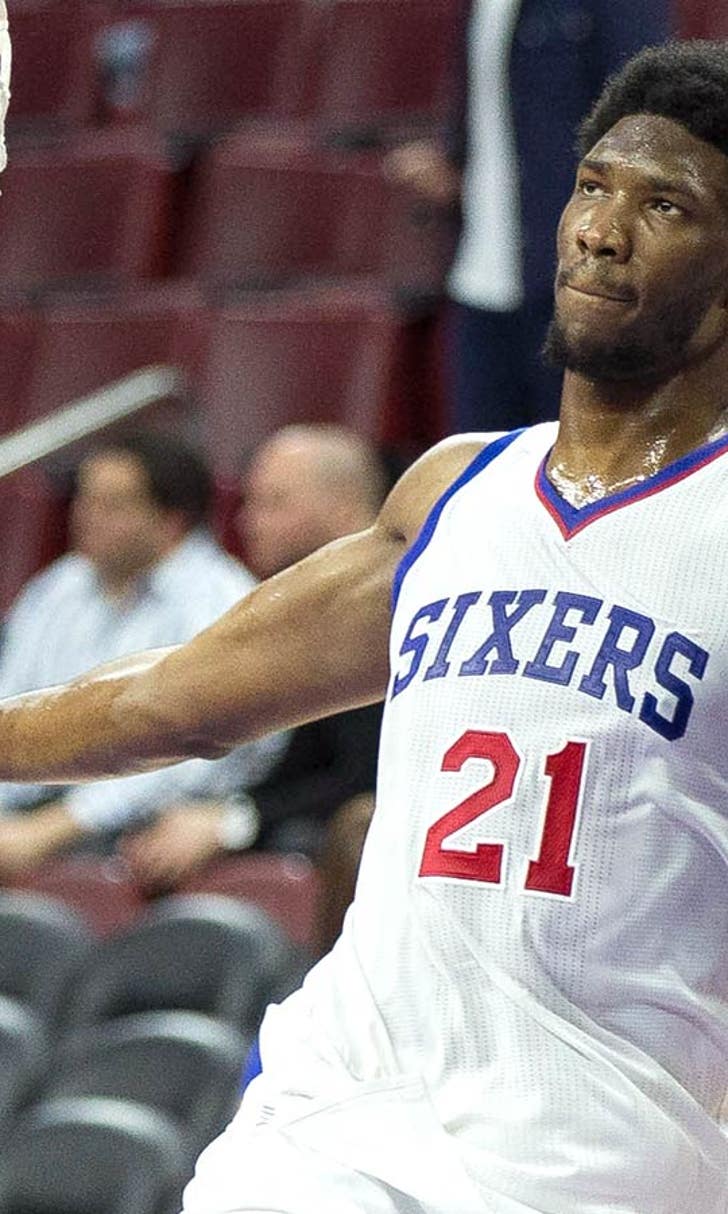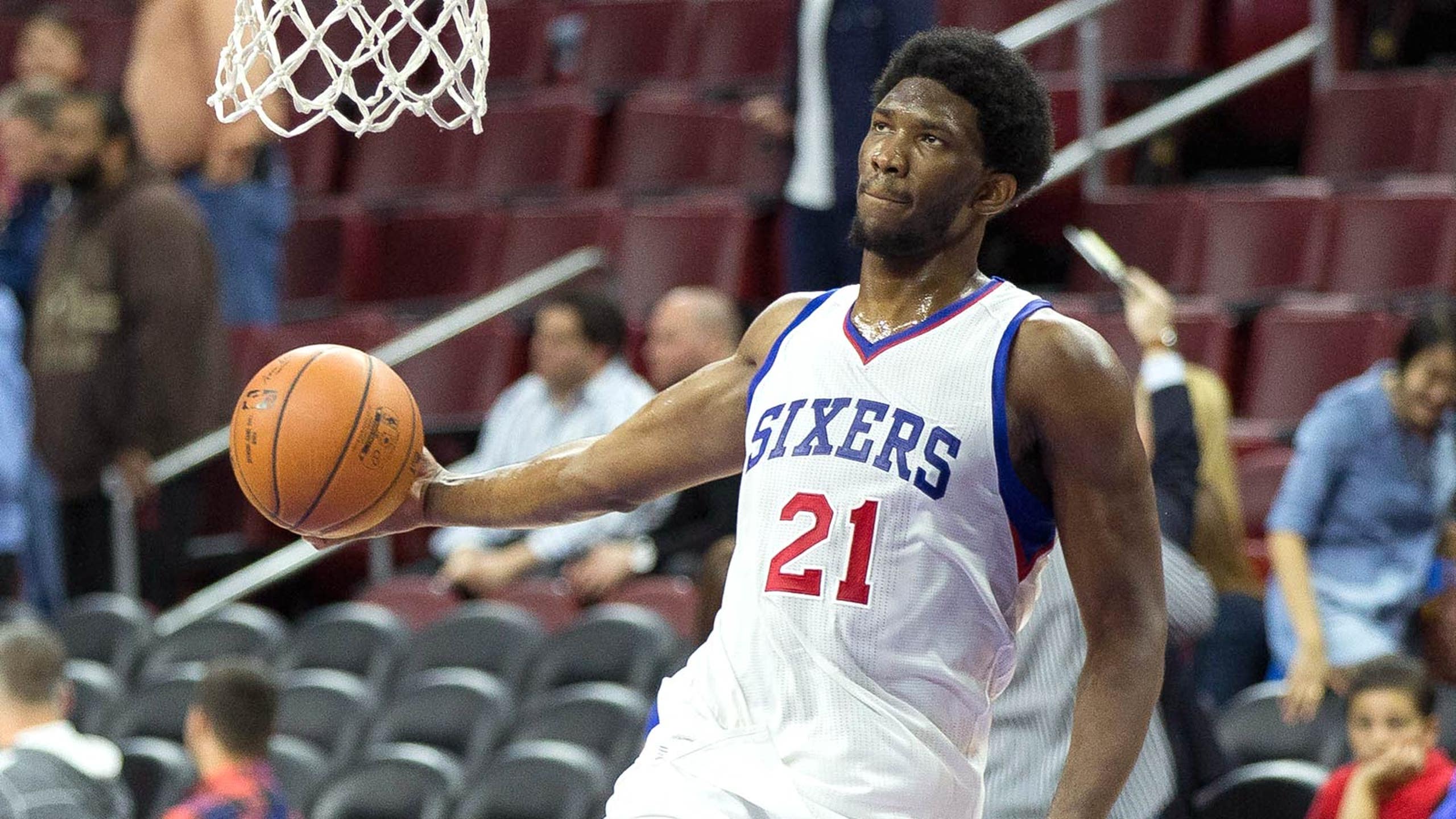 Sixers taking long-term approach to Joel Embiid's injury
BY foxsports • August 20, 2015
Joel Embiid underwent a second season-ending surgery on his injured right foot this week, and that alone should be enough to let you know that the Sixers are in no hurry to rush him back.

Embiid was looking great in workouts, and was feeling no pain in the foot after rehabilitating almost completely from last season's surgery. But doctors determined that it wasn't healing right, and that there could be trouble in the future if things weren't corrected at this early stage.

Philadelphia obviously doesn't want to rebuild forever, but the team believes Embiid is a talent worth waiting for -- which explains why a long-term approach is the mindset among those in the front office.

"Interesting comment from 76ers source on Joel Embiid rehab," says Steve Kyler of Basketball Insiders. "76ers "not worried about next ten months, more concerned about next ten years."

"76ers stance on rehab is that a conservative and complete rehab schedule will be followed, no corners will be cut, no artificial timelines," Kyler said. 

For Sixers fans who are beginning to become impatient with the rebuilding process, this should be considered positive news. The team easily could have passed on a second surgery given the circumstances, and tried to get Embiid onto the court despite the potential red flags. 

But the fact that the team continues to be steadfast in its approach should pay dividends down the road, as long as the young talent in place develops as expected.
---
---