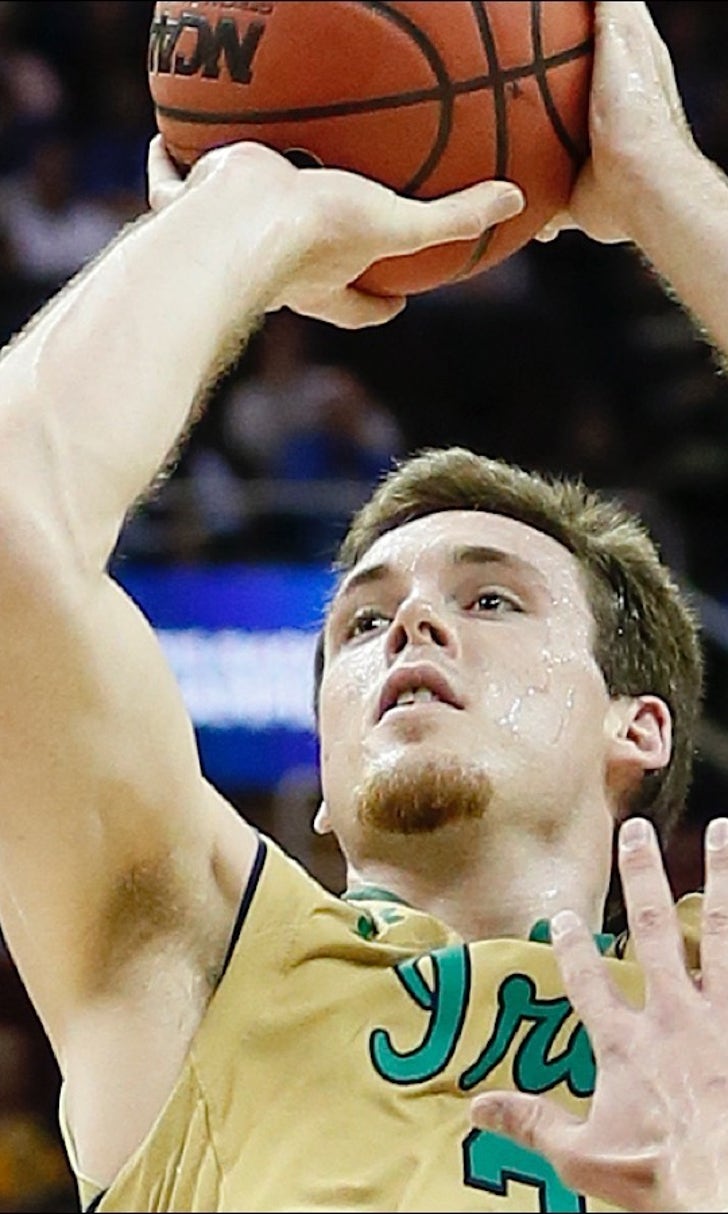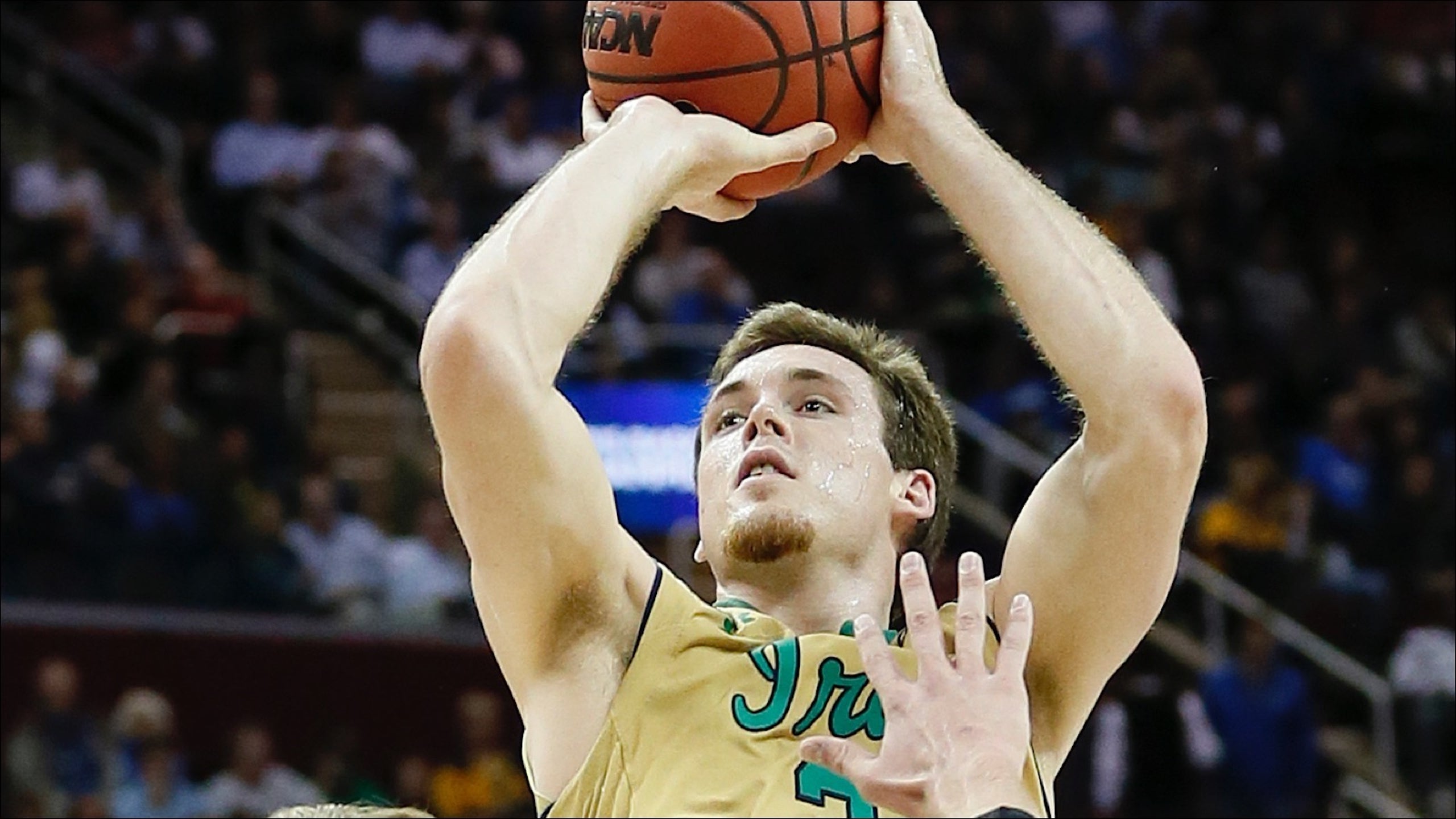 Massachusetts native, Connaughton, may catch Danny Ainge's eye in draft
BY foxsports • June 11, 2015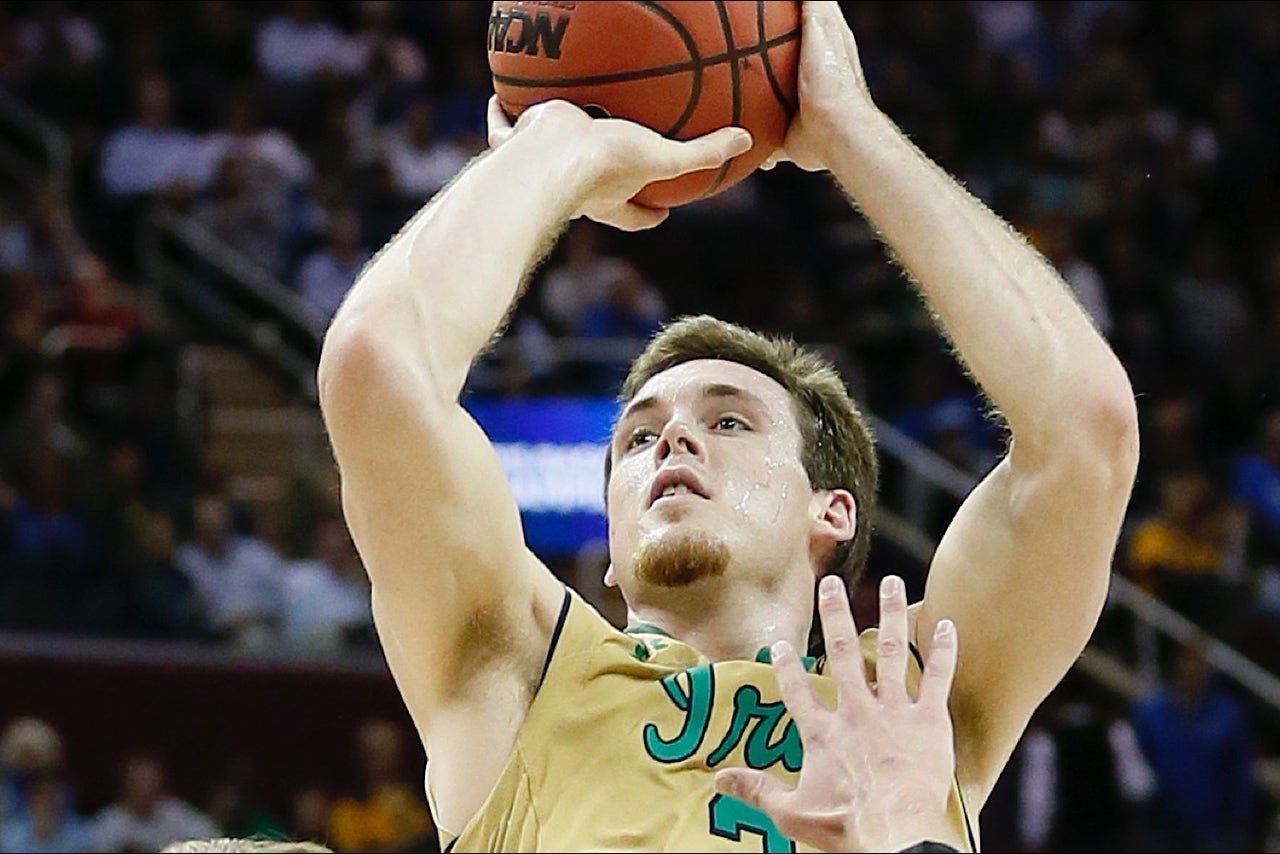 Notre Dame guard Pat Connaughton is from Arlington, Massachusetts, a stone's throw from Boston. And when he worked out for the Celtics on Wednesday he found himself in a similar situation as general manager Danny Ainge.
Both men were drafted by a Major League Baseball team, and both decided to pursue basketball instead. The shooting guard may not get drafted, but is currently projected by Draft Express to be selected very late in the second round.
Here's more on what Connaughton had to say about being a two-sport star, and potentially suiting up for his home-town team next season, per ESPN Boston's Chris Forsberg:
"I think I do go into [workouts] more ease and with a relaxed attitude, but I don't think it's because I plan to fall back on baseball. I think it's because you tend to play better [loose]. You gotta have a sense of self-confidence that you can play at the highest level, no matter what people say. So many times people have told me that I should stick to baseball, but you kind of use that as motivation -- show them that, as much as you love baseball, that you think you can make it in basketball and you love basketball just as much."
The 22-year-old averaged 12.5 points per game last season, shooting an exceptional 42.3 percent from behind the three-point line. Boston's fourth and final pick is at 45, and it's not inconceivable for Ainge to take the player who's mirroring his own path.
(h/t: ESPN Boston)
Photo Credit: Rick Osentoski/USA TODAY Sports
---
---