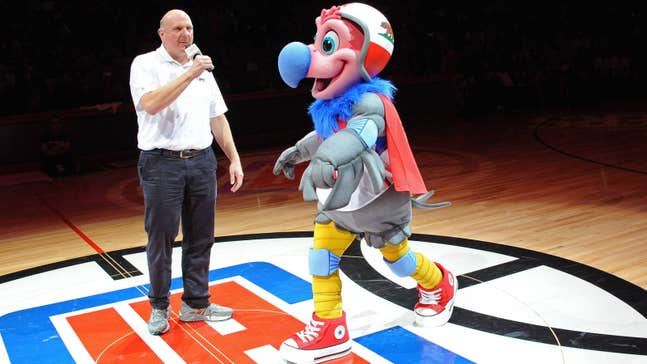 Kanye West wants to redesign the Clippers' new mascot and they should let him
Published
Mar. 13, 2016 4:17 p.m. ET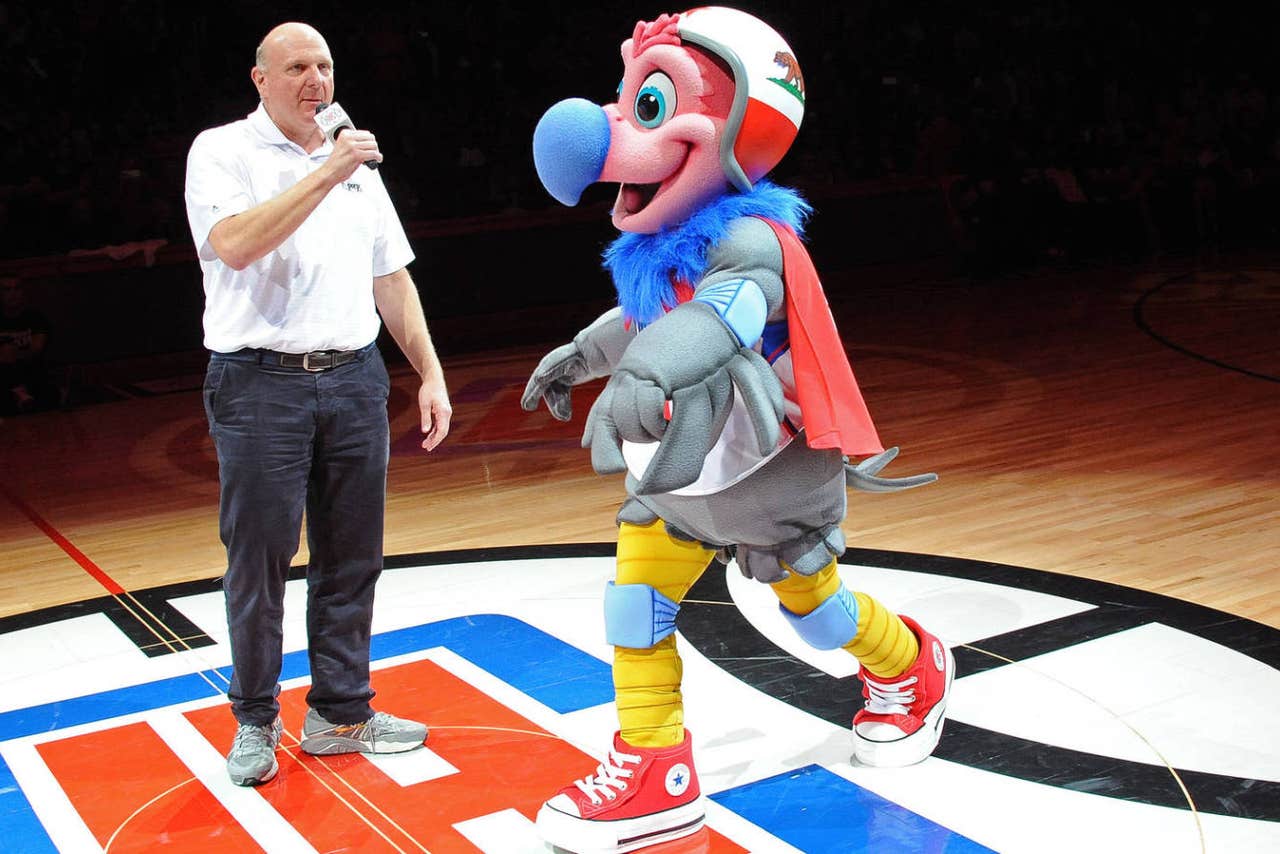 UPDATE: It's all happening.
Last month, the Los Angeles Clippers unveiled their new mascot Chuck The Condor. While Chuck seems affable and generally non-threatening, Steve Ballmer & Co. probably could've used a few more tries to get it right. 
First off, there's something untrustworthy about his frenetically happy face that leads me to believe that he's capable of evil. There's also the issue of the disproportionately-sized wings, the kneepads, the elbow pads; honestly, it just needs less of (gestures to the entire costume) this: 
That's where Kanye West comes in. 
Here's what I think: Let him do it. LET. HIM. DO IT. His new clothing line may be all moth-eaten sweaters and shearling jackets and combat boots, but he's pretty good with mascots. 
It could go over pretty well. Provided anyone can get Chuck to go along with it. 
---
---