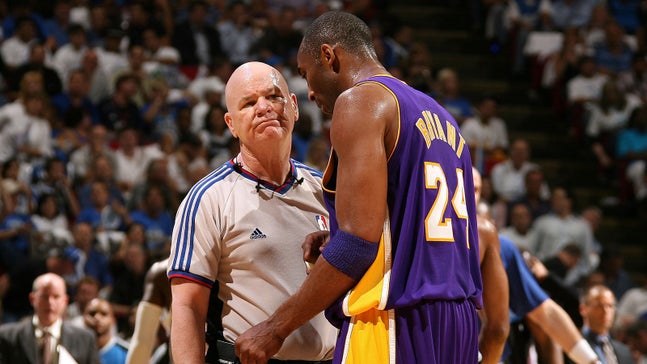 Joey Crawford explains how he got one of his most famous calls wrong
Published
Mar. 14, 2016 7:30 p.m. ET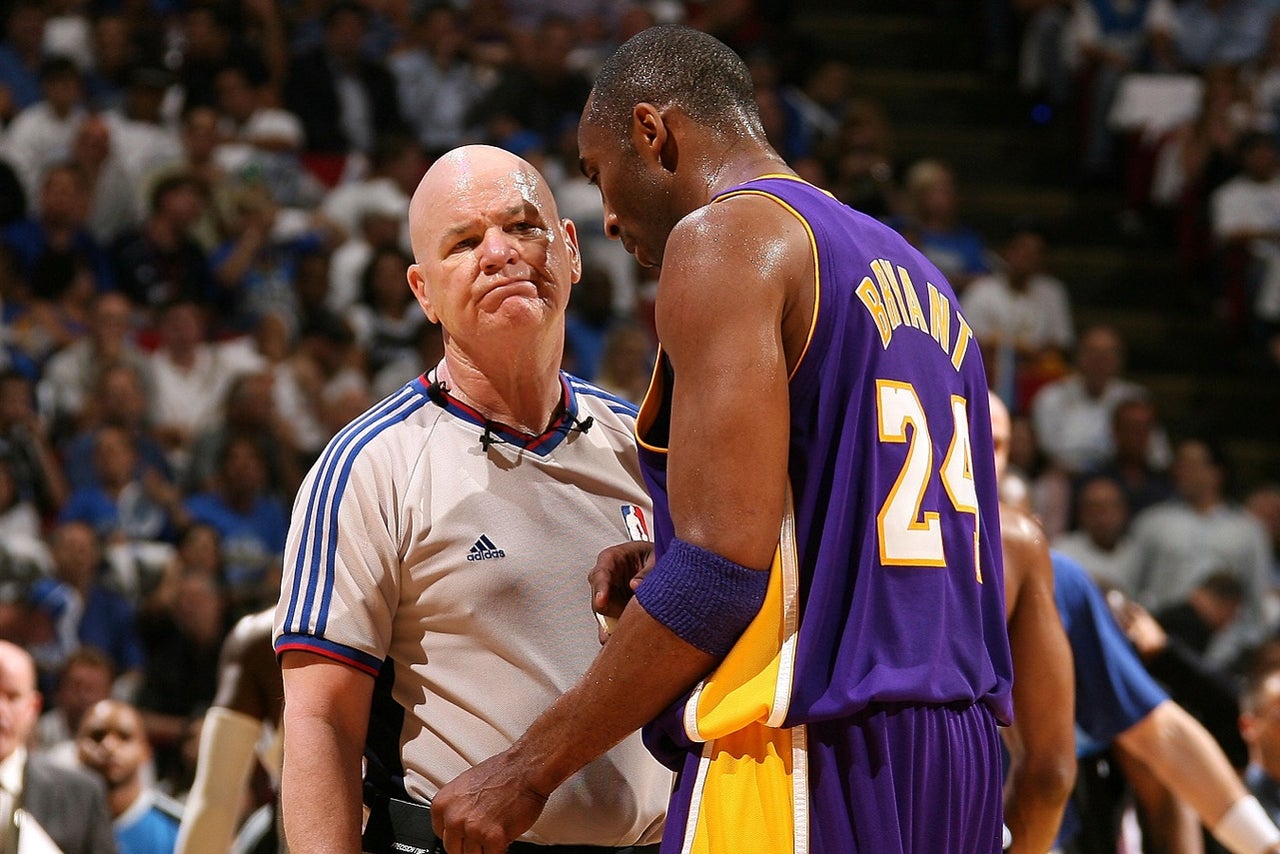 When longtime NBA official Joey Crawford announced his retirement earlier this month, we couldn't resist celebrating his top 10 moments on the court as a referee. Now, we have confirmation on something we always suspected:
When Crawford broke out his infamous "dance" after whistling a block against the Los Angeles Lakers' Chris Duhon, it was because he made the wrong call.
Or so Crawford admitted in an appearance this weekend on SiriusXM's "The NBA Sunday Tip" podcast:
"It was a block/charge. And do you know why I went and did what I did? Because I missed the call. I got the call wrong. I was guessing on the call and I figured, 'If I do this little block/charge dance, maybe it'll take a little bit away from them knowing that I screwed the play up. And that's why I did what I did.

"I think sometimes, when you show a little bit of that, that you're -- I'm very comfortable on the court. And I'm very secure out there. And I think that comes across in some of the things that I do. But I wouldn't recommend -- the NBA was not -- when I did that, that thing, that dance coming from the baseline all the way almost out by the 3-point line, my boss was not happy. Because he knew. He called me, and he said, 'Joe! What are you doing?' I said to him, 'Bob, I missed a call. I screwed the play up.' But that was stupidity on my part. I should have just came out, bang, called the block … but I was trying to sell the call. It wasn't good on my part. It wasn't good at all."
Great! From now on, every time we see an NBA official make a particularly enthusiastic call, we're going to naturally assume that he's just trying to emphasize his or her call. 
And what about that ejection of Tim Duncan for laughing? That's the question to which we really need answers, Mr. Crawford. Maybe next time.
---
---