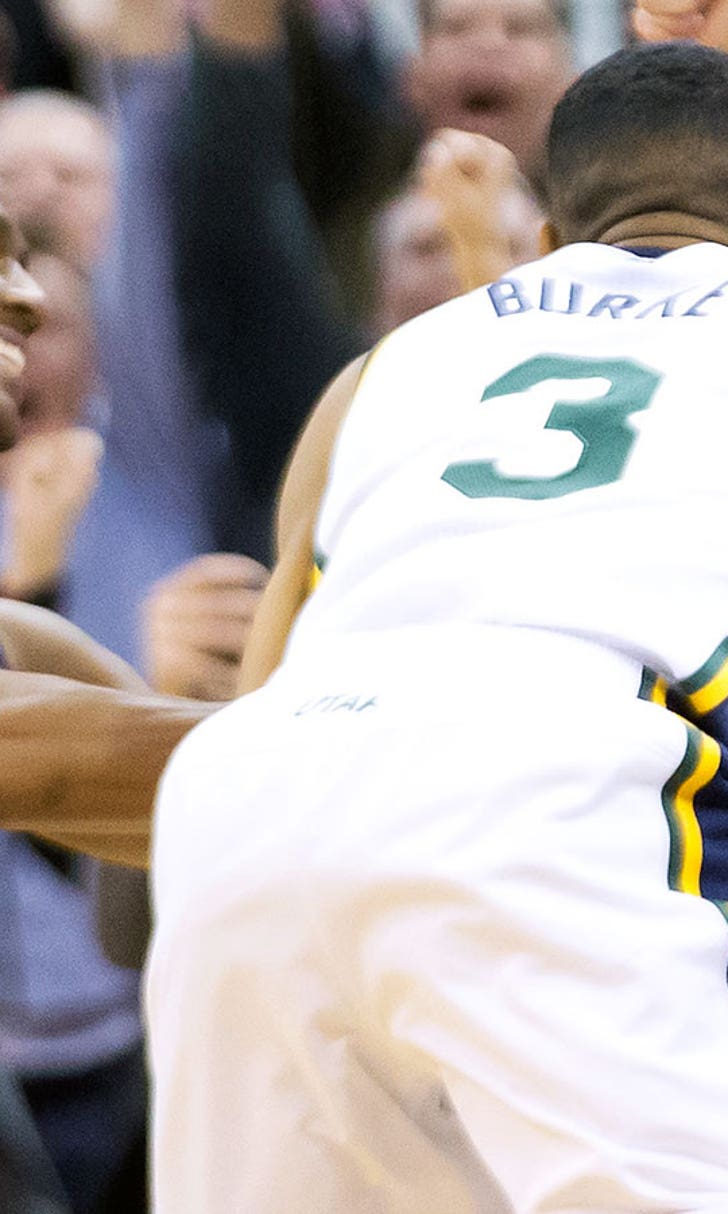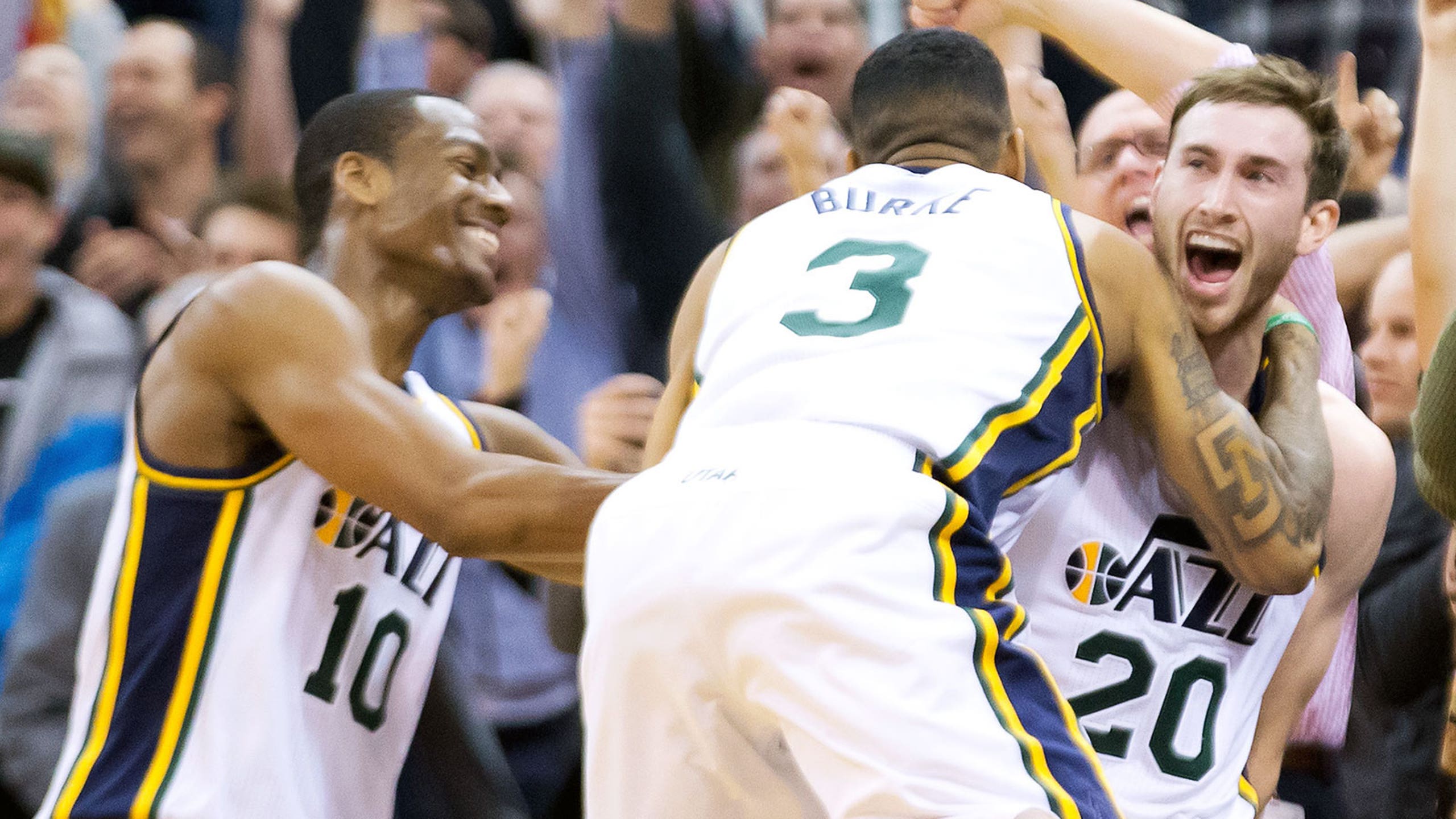 Jazz taking a 'unique' approach to lack of point guard experience
BY foxsports • November 17, 2015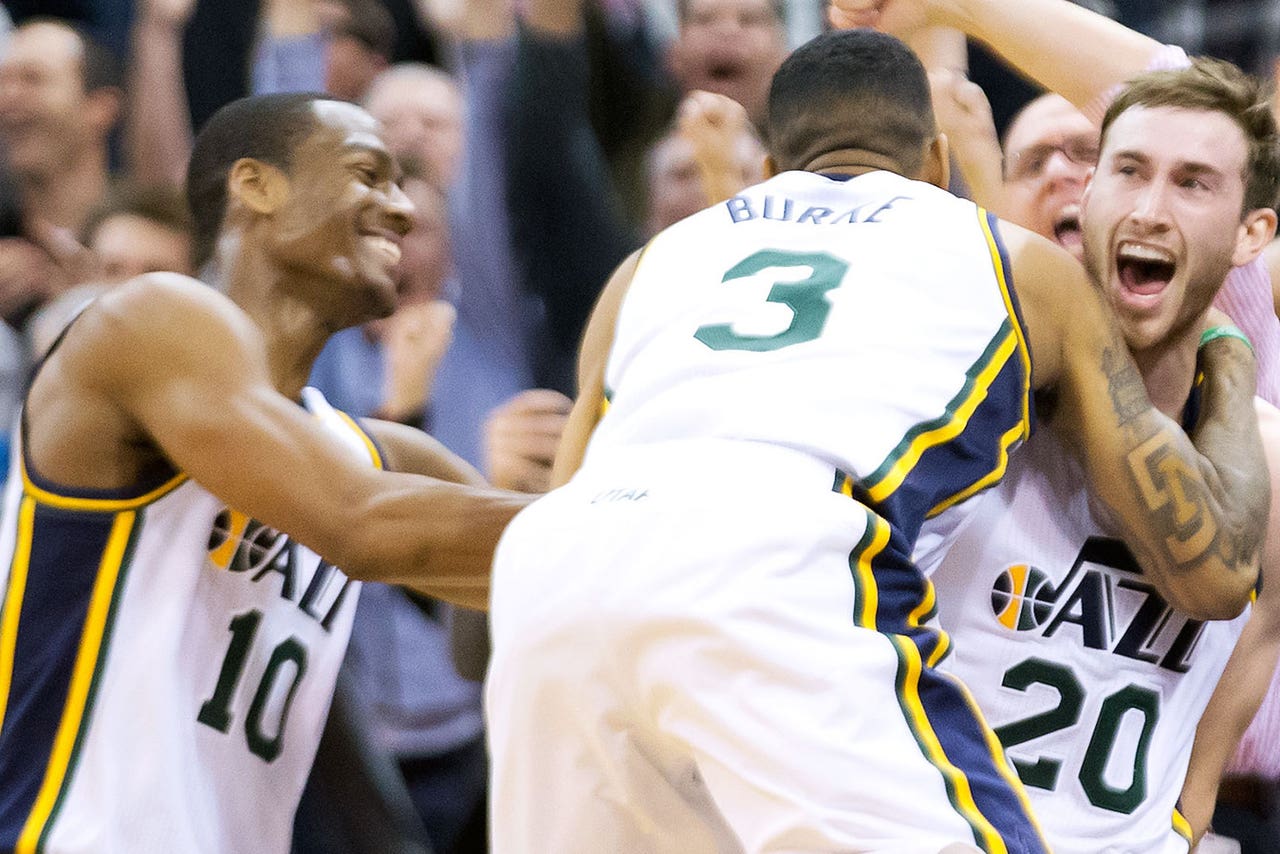 The Utah Jazz have staked their claim as one of the best teams in the Western Conference. And much like the end of last season, the Jazz are mostly getting it done with defense.
When Dante Exum went down this offseason with a season-ending knee injury, there were questions about how well the Utah offense would be able to make up for his absence. Raul Neto has done fine as a "true" point guard, and Trey Burke has been solid, too. But if the Jazz need a little bit extra on offense, they have a dynamic, playmaking lineup that features precisely zero point guards.
The Jazz have experimented with a combination of Gordon Hayward, Alec Burks and Rodney Hood alongside two big men, and it's worked well. According to Hayward, that's because of the rarity of the configuration (via Salt Lake Tribune):
Just how well has the three-wing lineup played? It's a small sample size, of course, but in 26 minutes, the primary lineup featuring Hayward, Burks and Hood has outscored opponents by 40.6 points per 100 possessions. The defense hasn't missed a beat with Utah not having a point guard on the floor, since the Jazz are instead playing big with versatile players who can guard multiple positions. But the offense is surprisingly at its best when the three-wing lineup takes the floor, scoring 131.3 points per 100 possessions. For reference, the Golden State Warriors lead the league in offense at 110.6 points per 100 possessions.
So, yeah. Pretty good, we'd say.
"We're unique because we can all do different things," Hayward said. "We can all handle the ball, we can all shoot and we can all pass it. We do different things, we guard different positions and it's pretty rare to have guys with those kind of skill sets. We all do some things that are better than the other, but for the most part we're all-around players."
---
---