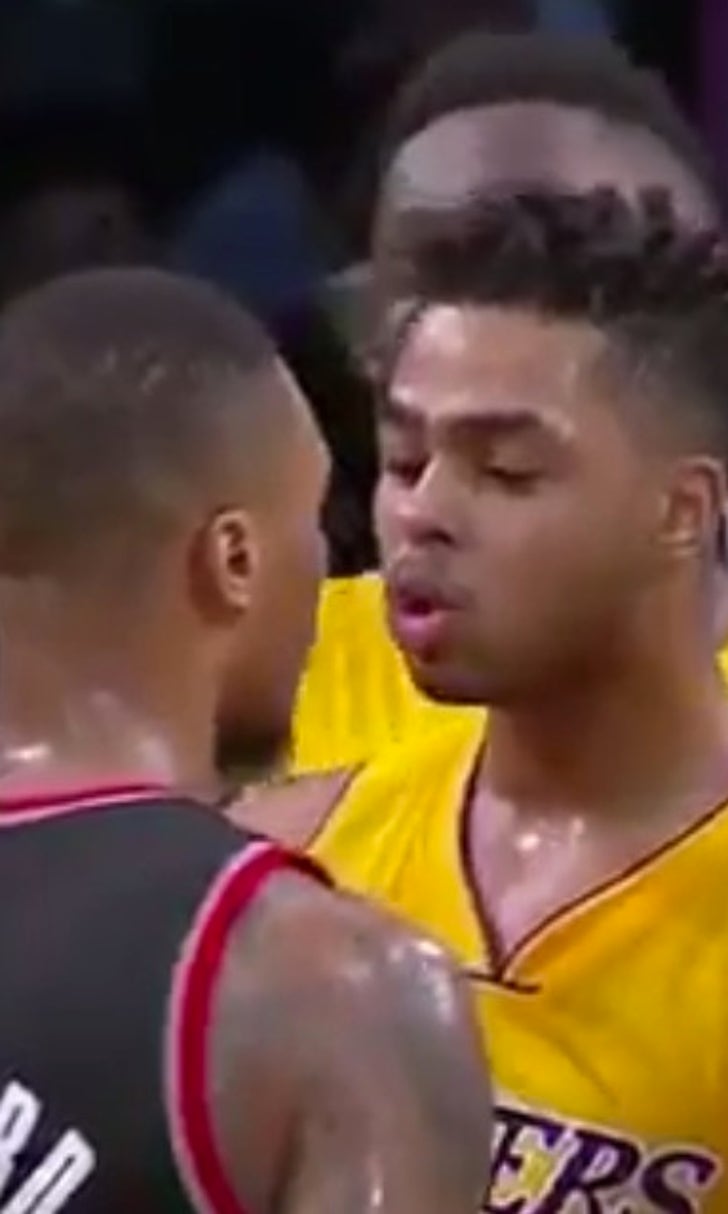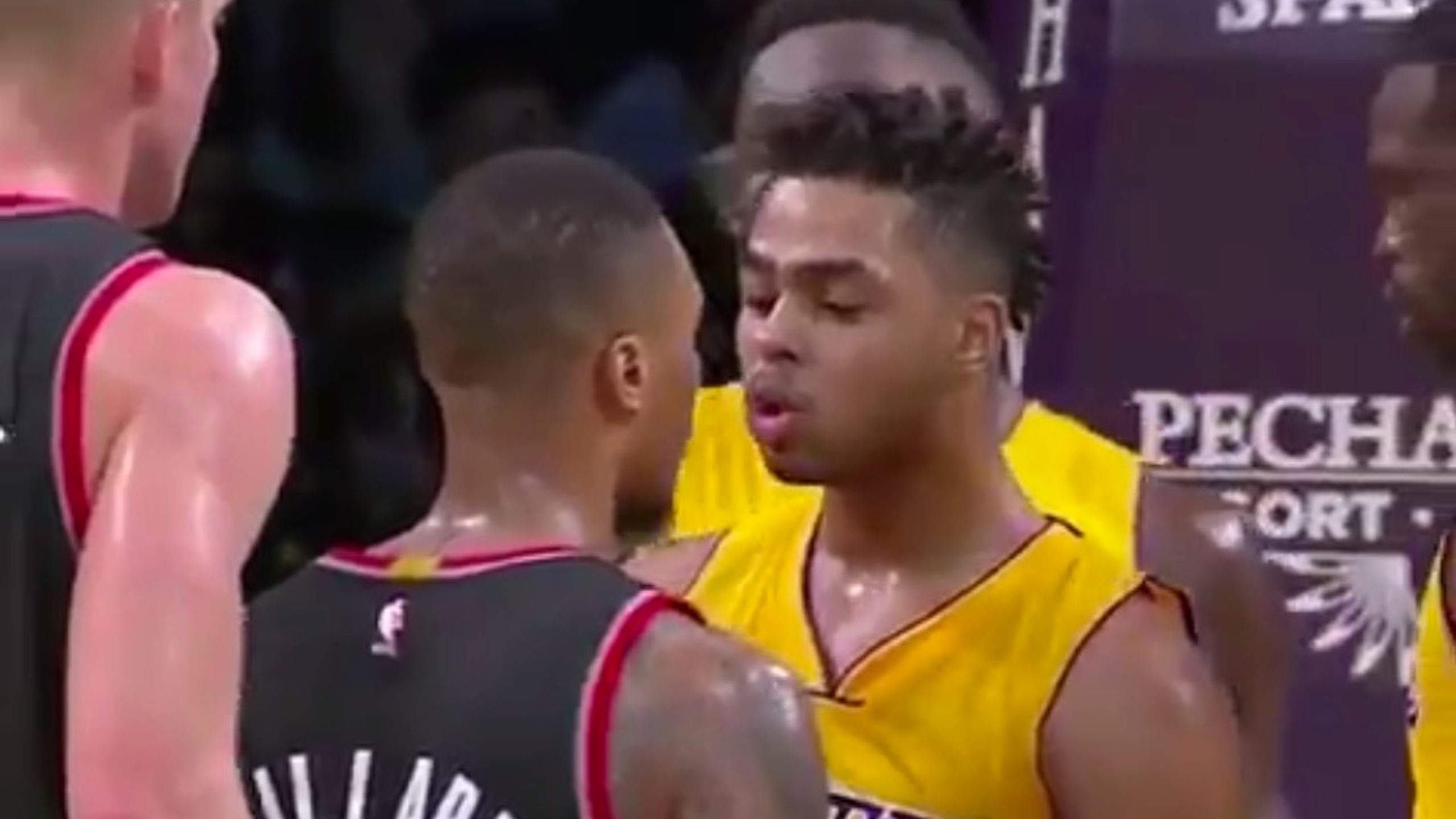 D'Angelo Russell doesn't think much of Damian Lillard or Stephen Curry
BY Dan Carson • January 11, 2017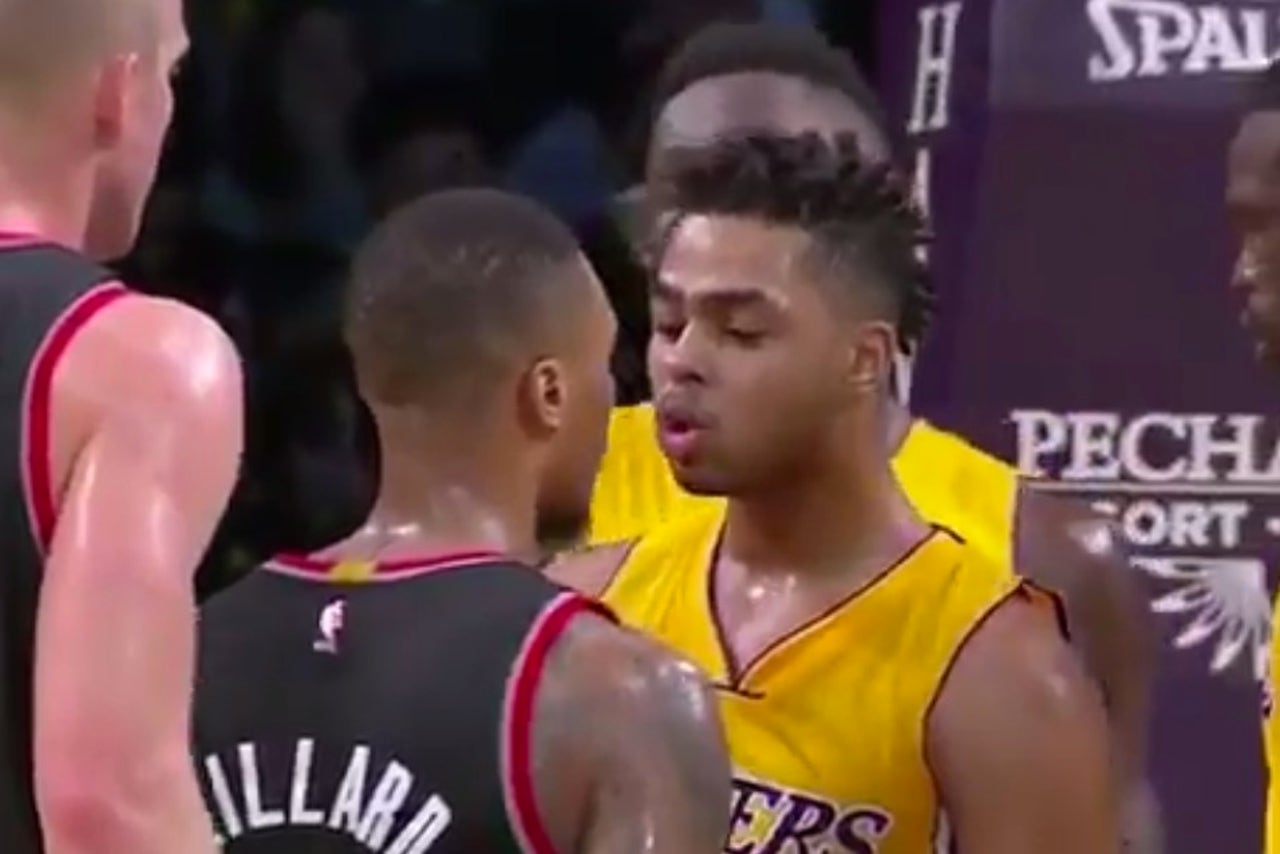 D'Angelo Russell and Damian Lillard aren't on the best of terms.

Twice the point guards have faced off in the last seven days, and both times Lillard and the Trail Blazers have walked away with wins over a very talented but young Lakers squad with a penchant for short-circuiting in the second half.

Emotions came to a head at the Staples Center on Tuesday night after Russell fouled Lillard on his way to the basket in the third quarter of Portland's 108-87 win over Los Angeles.

https://twitter.com/Spark_Sports_/status/819057985238335492

 

Lillard told reporters after the game that Russell was elbowing him.

https://twitter.com/World_Wide_Wob/status/819079747300835328

After initially refusing to speak on the incident, Russell took a sideways approach to Lillard's comments about his play after the kerfuffle.

Per ESPN's Baxter Holmes, Russell was asked about the "extra gear" guys like Lillard and Golden State's Stephen Curry can engage in late-game situations, or, say, after feeling like they've been slighted by a 20-year-old.

Russell's response: D'Angelo Russell has that gear, but doesn't know if those guys do.

"I don't know," Russell said. "I have it. I don't know about them."
---
---