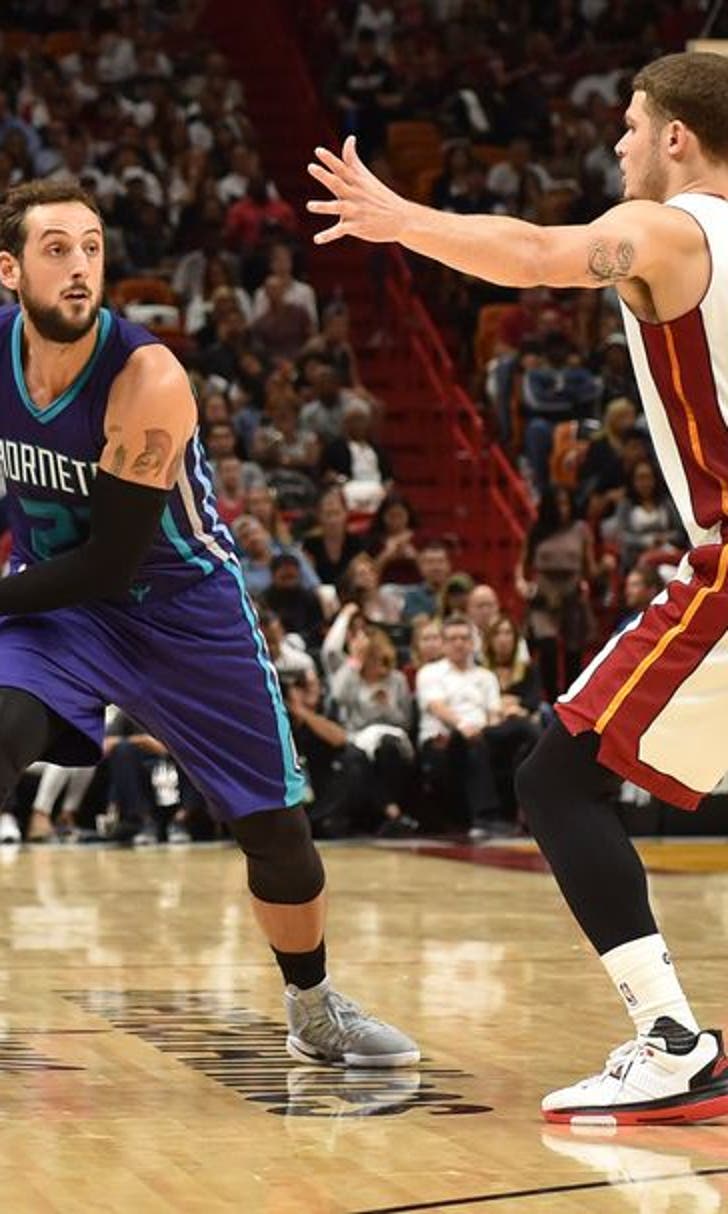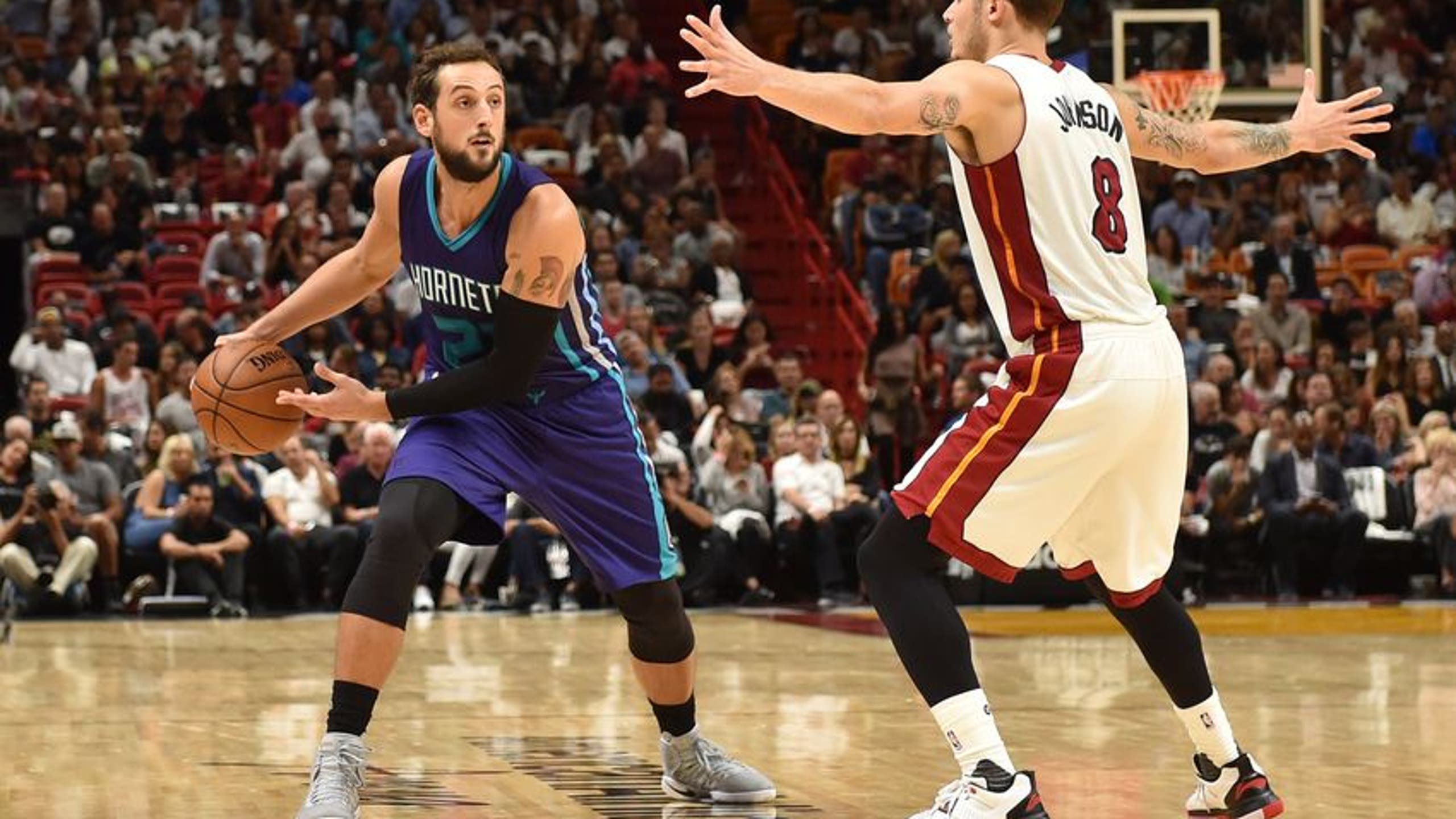 Charlotte Hornets Look for Second Straight Win as They Host the Miami Heat
BY Fansided and Jerry Stephens/FanSided via Swarm and Sting • December 29, 2016
The Charlotte Hornets return home to face off against their divisional rivals in the Miami Heat on the second night of a back to back.
The Charlotte Hornets (18-14) are set to take on the Miami Heat (10-22) in a divisional matchup that should provide some intense action. Charlotte is coming off of a blowout win over the Orlando Magic as they look to get a win streak going with a victory over Miami.
In their last match, the Heat lost to the Oklahoma City Thunder at home so they will be looking for a bounce-back win against the Hornets. Miami has lost two straight heading into this one and five of their last six in total. It has been a disappointing year so far for them but with talented players like Hassan Whiteside and a great coach like Eric Spoelstra, they are still a dangerous team.
It has been up and down for Charlotte as of late as they lost won three straight, then lost four straight, then won three straight, and finally split each of their last two. Luckily for them, they will face a familiar foe in the Heat. After that intense seven-game first round playoff series last year, this rivalry has taken a whole new meaning, at least for the Hornets because they are now the better team.
More from Swarm and Sting
Charlotte Hornets vs Miami Heat
7:00 p.m. EST, Thursday, December 29th, 2016
Spectrum Center
Broadcast on FOX Sports SouthEast
Injury Report:
CHA:
OUT – Marco Belinelli (sprained left ankle), missed last two games (12/26 – 12/28)
MIA:
Chris Bosh – Out
Josh McRoberts – Left Foot Stress Fracture – Out
Dion Waiters – Pectineus Tear – Out
Goran Dragić – Lower Back Spasms – Questionable
Biggest Story:
Battle on the Boards
As everyone knows, the Hornets are the best defensive rebounding team in the NBA. They have made this a staple of their style of play and their success. Even more so in this one, Charlotte will need to dominate the defensive boards and keep the Heat off of the offensive glass.
Want your voice heard? Join the Swarm and Sting team!
Miami is the seventh best team in the league in terms of offensive rebounding. Namely, Hassan Whiteside, who is the second best individual in that category in the NBA with 4.2 offensive rebounds per game. This game will definitely be decided on the glass.
Best Matchup to Watch:
Cody Zeller vs Hassan Whiteside
Don't look now but Cody Zeller is quietly becoming one of the better big men in the NBA with his quickness on both ends of the court, his improved defense, and ability in the pick and roll. He only averages 6.3 rebounds per game but he has upped that to 7.8 per game in his last six. Cody has a knack for getting under opposing big men's skin on a nightly basis and even got under Whiteside's last time they faced off.
Hassan is a top-five center in the league today and it will be a tough task for Zeller to limit his impact. The battle between the seven-footers will be important for both sides. Keep a close eye on the physical matchup as the Charlotte Hornets will need to do well against Whiteside to improve their chances of winning.
---
---