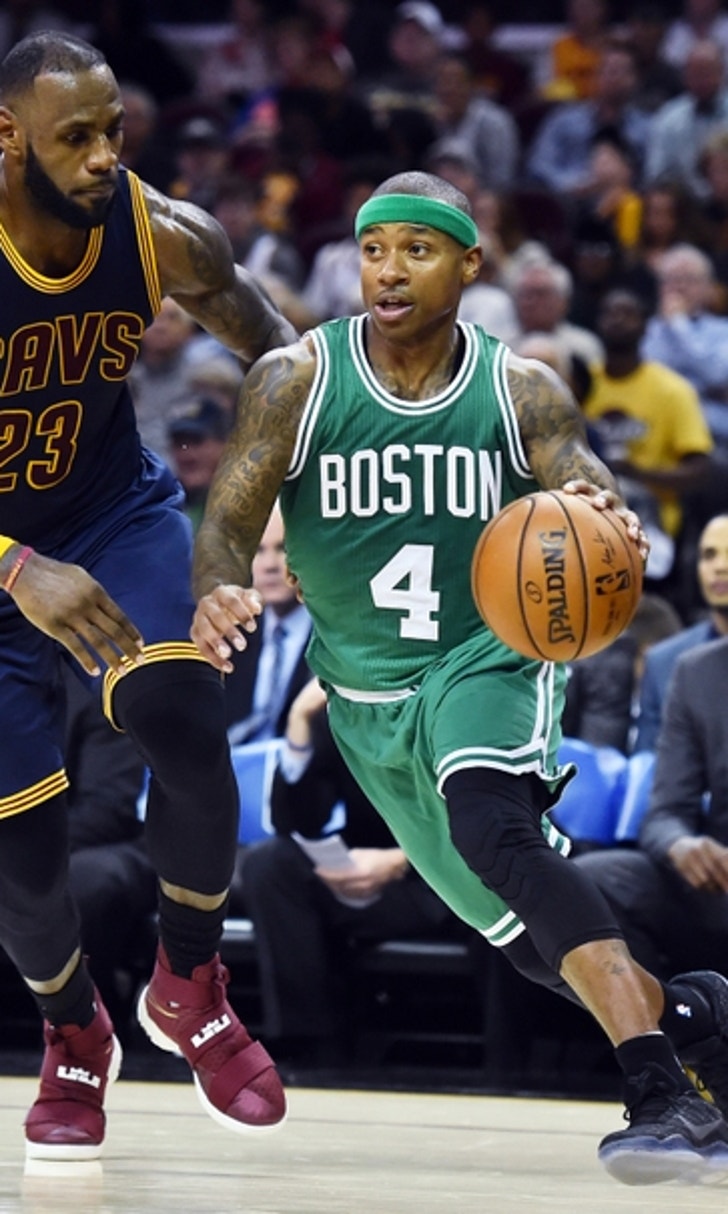 Celtics at Cavaliers live stream: How to watch online
BY Fansided and Brad Rowland/Fansided • December 28, 2016
The Cleveland Cavaliers (23-7) will host the Boston Celtics (19-13) on Thursday night. Here is how to watch this NBA game online.
Thursday evenings are normally reserved for headline-worthy match-ups in the NBA world and this week is no exception. LeBron James and the Cleveland Cavaliers will play host to Al Horford, Isaiah Thomas and the Boston Celtics on Thursday night and the game will be televised nationally on TNT.
After a rousing victory over the Golden State Warriors on Christmas Day, the Cavaliers came back to earth in a lopsided defeat at the hands of the Detroit Pistons on Dec. 26. With that said, LeBron James did not appear in that game for rest purposes and, prior to that, the Cavs reeled off five consecutive victories on the way to their Eastern Conference-leading mark of 23-7 on the season.
On the Boston side, the Celtics enter on the heels of back-to-back wins over the Memphis Grizzlies and New York Knicks. Beyond that, Boston has earned six victories in their last seven appearances. Brad Stevens' team has struggled relative to very lofty expectations from the preseason, but with their full complement of assets available (i.e. Thomas and Horford), the Celtics are on a 50-win pace and they will certainly be poised for a strong performance against the Cavs.
Match-ups for this particular contest will be interesting to follow. Jae Crowder will likely assume the lion's share of the duty when it comes to guarding James, while Avery Bradley and Marcus Smart (off the bench) look to pick up Kyrie Irving. The Celtics also have an ace in the hole in the form of Horford that opens many defensive doors against this Cleveland bunch, especially if and when the Cavs look to play small with Channing Frye or Kevin Love at the center position.
Playoff previews in late December are always fun and, if you want to follow along with the action, everything you need is here. Stay tuned.
Date: Thursday, Dec. 29
Time: 8:00 p.m. ET
Location: Cleveland, Ohio
Venue: Quicken Loans Arena
TV Info: TNT
Live Stream: TNT Overtime
More from FanSided
This article originally appeared on
---
---