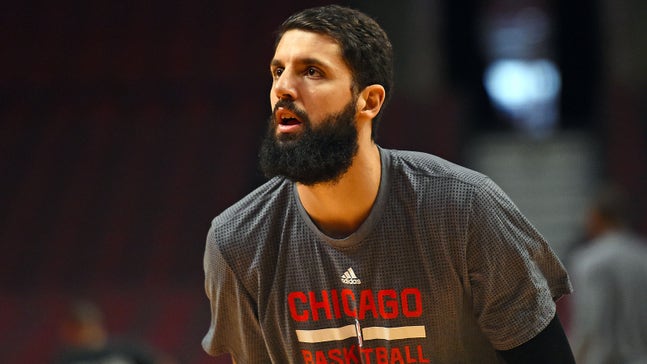 Bulls F Nikola Mirotic takes elbow to face, leaves game
Published
Dec. 2, 2015 9:25 p.m. EST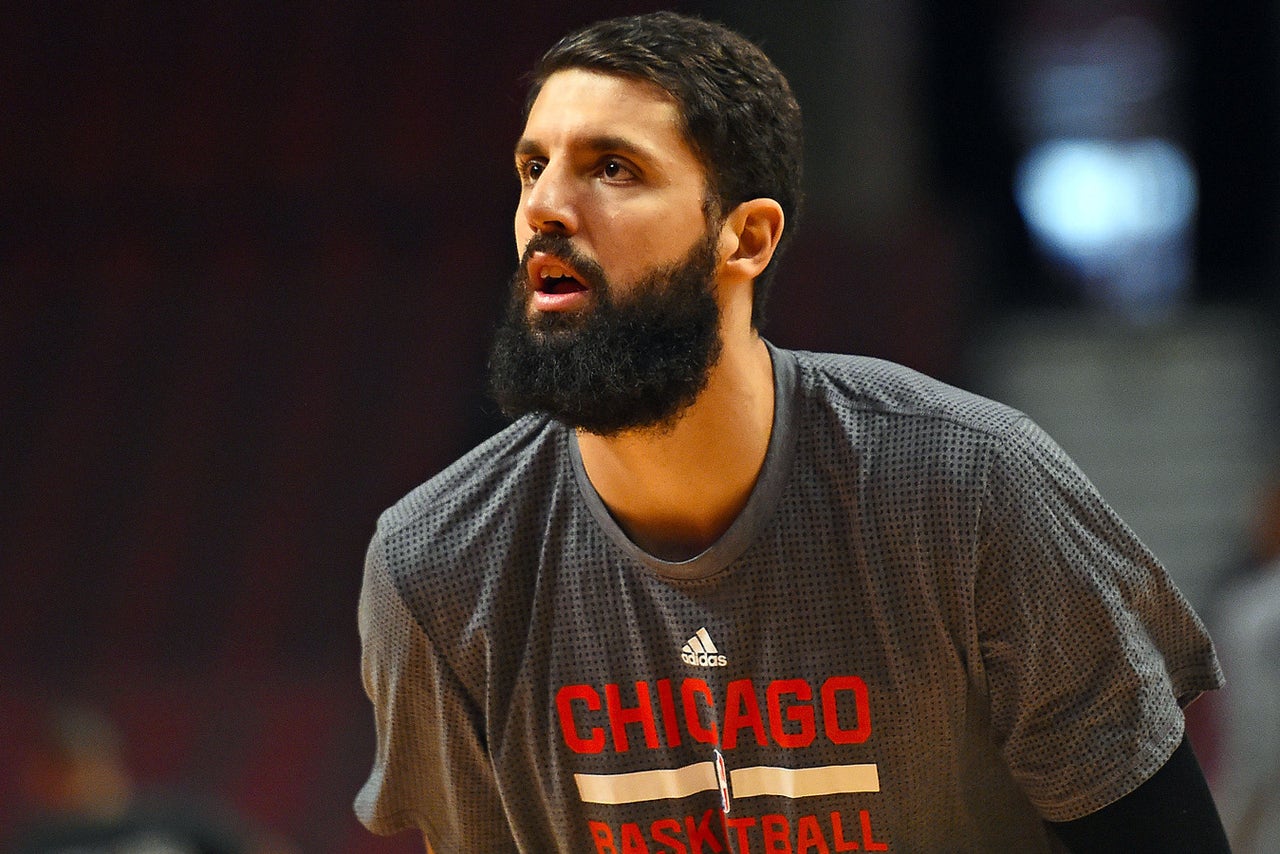 CHICAGO (AP) Bulls forward Nikola Mirotic has left the game against the Denver Nuggets after getting hit in the face by an elbow.
Mirotic sustained a facial cut in the first quarter Wednesday night and will not return, the team said. He was defending in the lane when he took an inadvertent right elbow from Denver rookie Emmanuel Mudiay, sending Mirotic to the floor. He immediately left the game and went to the locker room, where he received stitches.
Mirotic was averaging 12.6 points and 6.5 rebounds per game in his second season. He had three points and two rebounds before getting hurt.
Chicago led 51-46 at halftime.
---
---